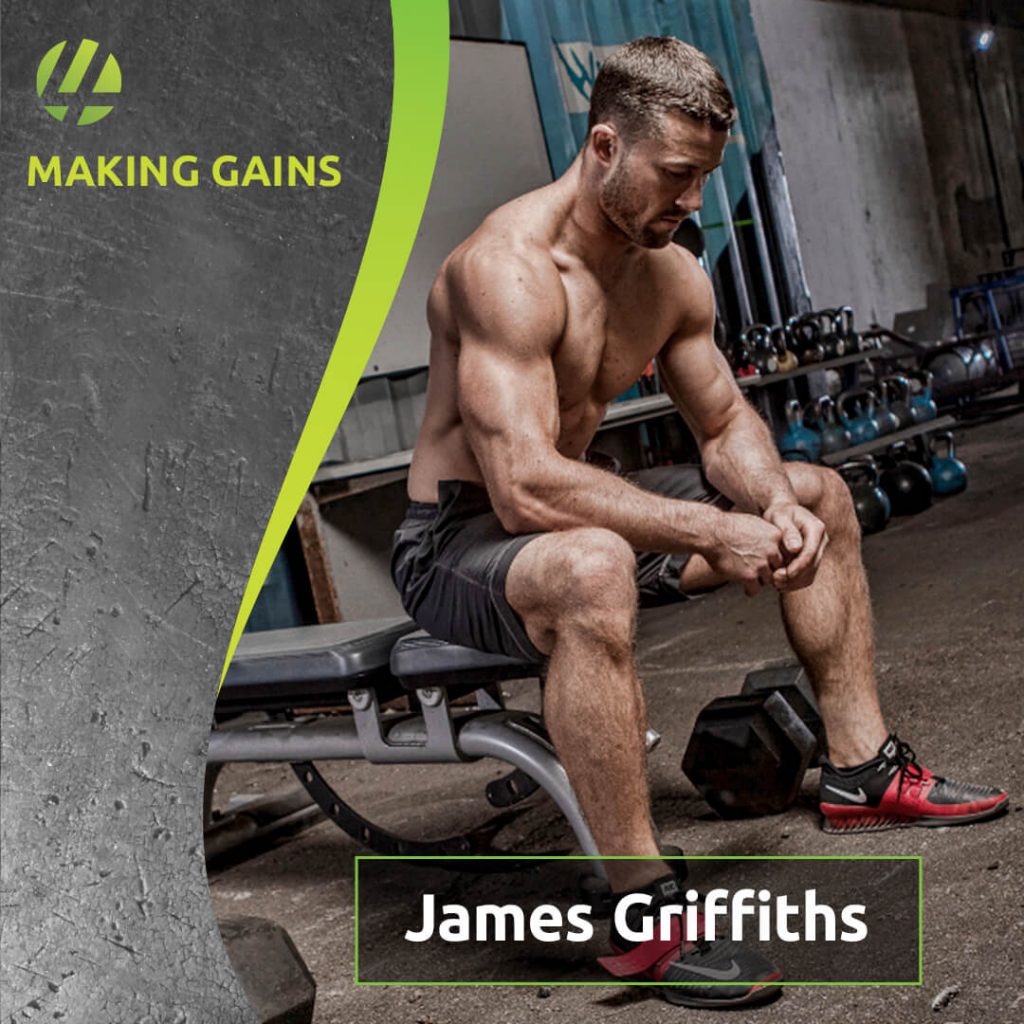 At Insure4Sport, we love speaking to industry professionals to get their insights into what it takes to reach the top and stay there.
That's why we've launched an interview series called Making Gains. We'll sit down with a well-known fitness pro to ask them how they've got to where they are, their advice for those starting out, and everything they've learnt along the way.
First up in the hot seat is James Griffiths, a highly experienced personal trainer and founder of Buckinghamshire-based Wild Training, voted the UK's best independent gym at the beginning of 2021.
James, an Insure4Sport policyholder, started Wild Training in 2010, and since then, has overseen its rise to the huge franchise it is today, delivering one of the most diverse and empowering services of any gym in the UK.
Among other impressive accolades, James is also a former cover star of Men's Fitness and writes a regular column in the magazine.
We sat down with him to find out more.
1. Tell us about your career leading up to launching Wild Training – what was your background, and where did the idea come from?
My career in fitness has been pretty diverse. I qualified in 2007 and got the opportunity to work in a private personal training studio before moving onto a high-end health spa.
In 2009, I set up my own personal training and group exercise studio with a partner. Wild Training was actually the name of the outdoor fitness classes at that studio.
However, after a year, I left the studio but kept the Wild Training brand to run as a group outdoor exercise franchise. By 2015, we'd opened 27 outdoor franchises across the UK.
In 2016, we decided to take Wild Training in a different direction again. We let the existing franchises carry on doing their thing under different brands and bought our own gym.
At the time, the gym was one of the worst in High Wycombe – but it was voted best in Buckinghamshire in 2020, and then best in the UK at the start of 2021.
It's grown a lot, but the idea behind Wild Training is the same now as it was at the beginning. We want to make exercise fun, effective, and inclusive for all.
2. Talk us through a typical day running your gym – what does it look like?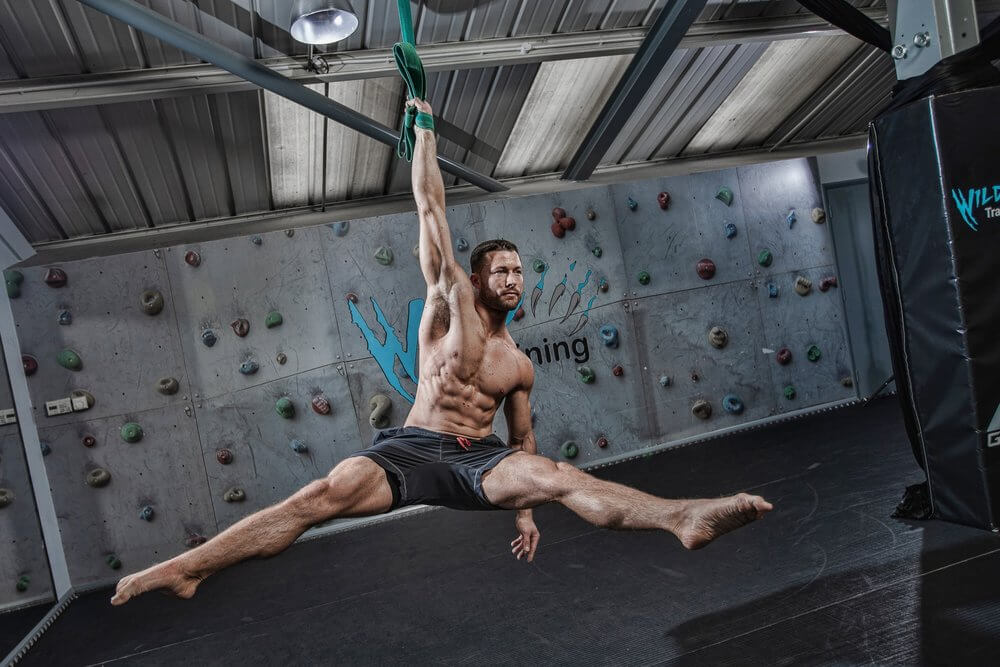 The gym opens at 6 am, and the first class of the day is at 6:15 am. We're lucky to have an amazing team of personal trainers, so the gym is normally busy as soon as the doors open. More classes then start at around 10am, but members have open access to all of our facilities for their own training.
During the day, we spend a lot of time creating video content for our Wild X Fitness app. This app has been a real game-changer for us as a business, particularly during the pandemic. Not only are we selling this directly to our customers, but also to other gyms seeking an on-demand fitness service.
We also run Wild Child kids gym classes every day. From 4:15 pm, we have four to seven-year-olds in, and then kids aged eight to 13 from 5 pm.
Our evening adult classes start at 6 pm and run until around 9 pm each night.
3. What have been the biggest challenges of owning a gym, and how have you overcome them?
The biggest challenge has probably been finding the right calibre of people to hire and work with. This process took me about three years to master, but as soon as we got the right people in, that's when we started to win awards and grow further.
From then on, we've been fully focused on creating fun, new ways to help more people enjoy exercise.
I'd go toe-to-toe with any team in the world with the Wild Training team by my side.
Related: The Top 5 Ways For Personal Trainers To Get New Clients
4. As we mentioned before, your gym has been voted the best independent gym in the UK. That's some accolade – how did that come about, and how did it feel to receive that recognition?
Winning that award really surprised us.
The Independent Gym Owners Group has always been a great community, but during the pandemic, it became the go-to place for advice for people like me who weren't sure where the industry stood.
We continued to work very hard for our members during the pandemic. Members experienced no pause in their service or classes, as we quickly switched everything online.
Besides our direct customers and members, though, we also wanted to offer a helping hand to the wider gym industry. We ran webinars for gym owners and personal trainers, giving advice on how to deliver a professional service virtually and the lessons we'd learnt collectively.
All that positive work and energy helped us, and we were fully committed to bouncing back from lockdown stronger than ever, which I think we have done.
5. What are the five most successful marketing strategies you have used for Wild Training?
Working with a solid PPC and SEO company has had a huge impact for us – they're able to understand things we might not.


Working with professional photographers and videographers means we've been able to take our website and social media content to a new level.


Learning more about photography and videography ourselves, too, has allowed us to publish higher-quality content quicker.


Working with consultants to develop Facebook and Instagram ads meant we saw better returns on our marketing campaigns.


Hiring a PR agency has undoubtedly helped us build, too. In less than 12 months since we hired them, I'd featured on the front cover of Men's Fitness, secured a regular column in the magazine, and filmed a TV series pilot with Laurence Shahlaei. Wild Training was also featured in the Daily Telegraph, Mail Online,

Metro

, and Closer magazine.
Related: How To Blog As A Personal Trainer
6. How much has your personal brand helped your gym thrive?
I'm not sure, to be honest. No one has ever walked into Wild Training and asked for me specifically by name.
Wild Training is and always will be bigger than me because it's not just me. We run it together, as a team, and we've got the best team in the UK.
7. How do you make sure you retain your clients?
In a nutshell – we never sit still. Just because people tell us that Wild Training is the best gym they've ever been to, we don't rest on our laurels. We try to make it better for our clients every day. We're now in a position where our members couldn't find the services we offer anywhere else.
8. Should personal trainers act like role models to their clients?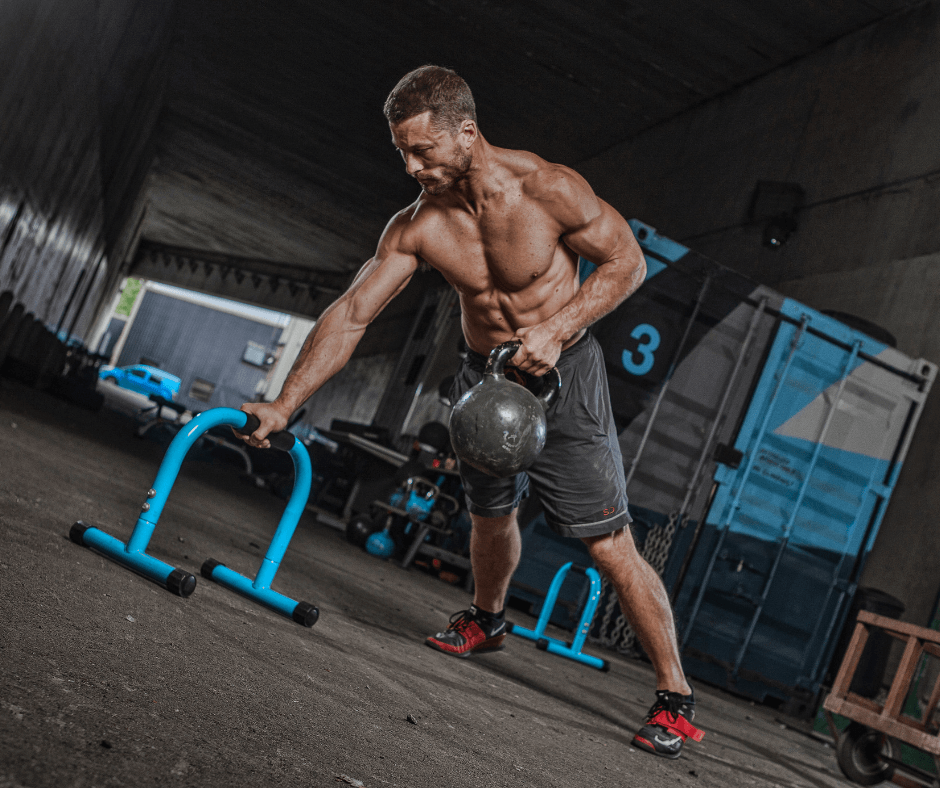 Always. It's an easy job but a tough career – there's a difference.
You can't have a part-time attitude and still be great at the job – it just doesn't work like that. For me, I need to know that personal trainers 'live the life' before they come and work at Wild Training.
If they don't, then they don't truly love what they do. If they don't love it, how are they going to inspire their clients to?
Our job, as personal trainers, is to help people and improve the quality of their lives. To do that, you need to be able to lift people (metaphorically) and show them what they can achieve. But you also need to do that for yourself.
Related: The Top 5 Client Management Tips For Personal Trainers
9. What's the most important piece of advice you'd give to a newly-qualified personal trainer?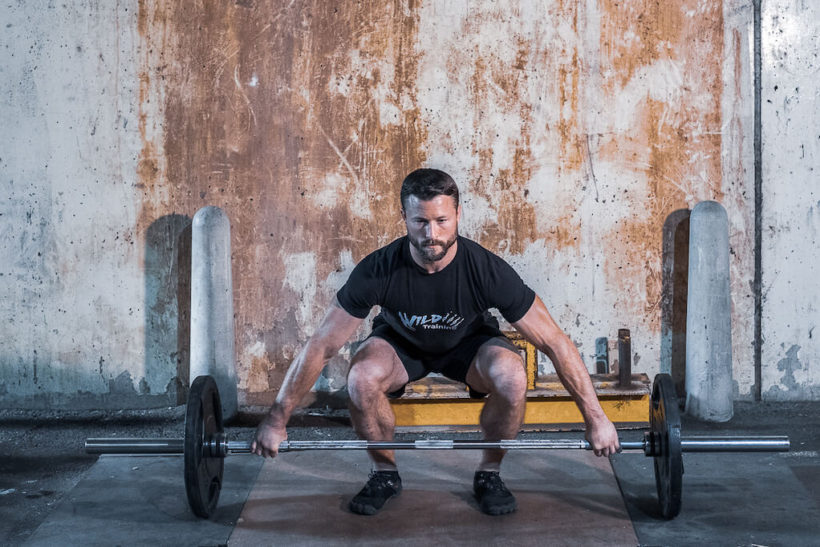 My advice would be to spend more time studying than training but train more than selling and marketing your services.
It's a competitive market, so study your competition and work out how you can be better.
If you're better, a lot of your marketing will take care of itself naturally. Whereas if you have gaps in your knowledge and skills, your marketing efforts could be wasted further down the line.
Study, study, study.
Related: The 5 Best Books For Personal Trainers
10. How important is having specialist insurance in running your gym?
As lovely as all your customers and clients might be, at some point, someone is going to turn around and try their luck – it's inevitable.
Having the right insurance is a no-brainer. It puts your mind at rest when doing the job, knowing you have processes in place to protect yourself should an accident or incident occur.
I've had cover with Insure4Sport ever since I started Wild Training and I'd recommend its insurance to other personal trainers and sportspeople.
Many thanks to James for his insights.
You can follow James on Instagram and find Wild Training at:
Unit 15
Treadaway Hill
High Wycombe
HP10 9RS
Specialist personal trainer and facilities insurance from Insure4Sport
If, like James, you dream of one day making gains in the world of health and fitness, you need to make sure you have the right insurance.
At Insure4Sport, we offer specialist insurance for personal trainers and sports facilities to protect you, your equipment, and your gym, staff and customers, if you have them.
Our insurance protects you in the event of equipment loss, damage, or theft, and if a claim's made against you for injury to a client during one of your sessions.
Find out more about how our specialist insurance can help you and get an instant quote today.
Related
How To Be A Successful Gym Owner – Q&A with Josh Yell
The Best Niche Fitness Markets Personal Trainers Can Take Advantage Of