Blogging as a personal trainer will allow you to:
Build a larger client base
Improve your website rankings
Generate passive income
But there are some key things you need to know about blogging before getting started. After all, it's better to write content that gets results rather than for the sake of it. Nick Screeton, founder of LEP Fitness, gives you some tips on how to blog as a personal trainer.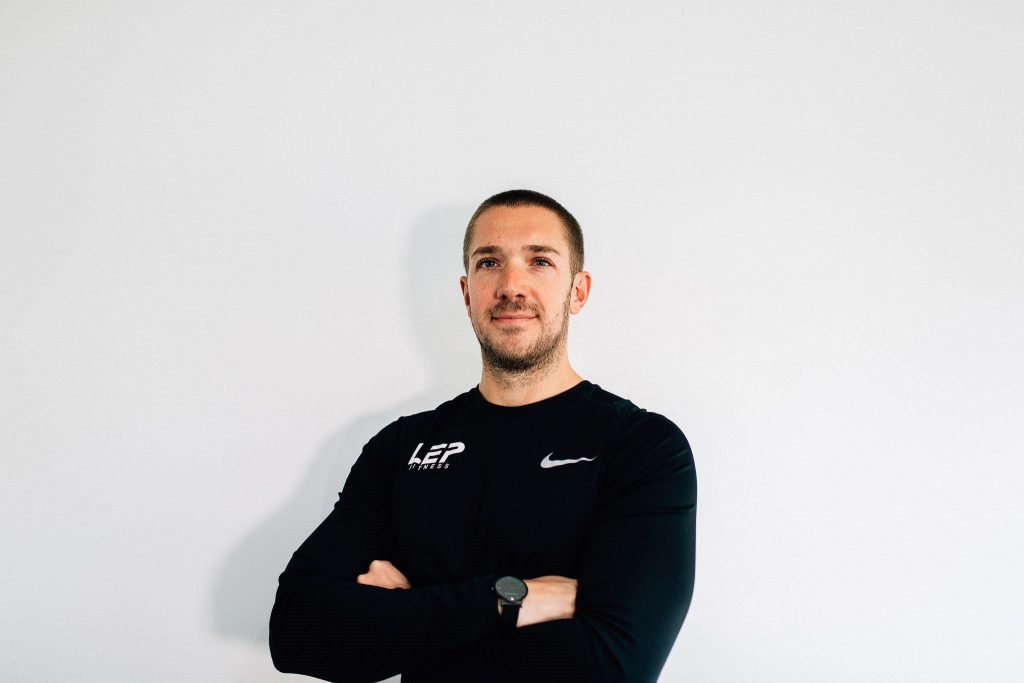 Article summary
How to write engaging content for your blog
In a nutshell, a blog is a way to share your message online. You can share your message through words, videos, infographics, and images. All these elements can be added to your blog to tell a story. And above all, blogging is an excellent way to reach potential clients and tell them your story of who you are and what you can do for them.
Let's look at the specifics of fitness blogging in more detail.
How to set up a blog
It's pretty easy to start a fitness blog. For example, if you purchase a domain from Wix, most of its template designs already include a built-in blog. But if not, it's easy to add an extra page to your website. If your website is built on WordPress, it's also easy.
But if you're in any doubt as to how to set up a blog page, it might be worth outsourcing this if you've got money set aside. You can hire a web developer or web agency to create a blog for you (Google 'web agencies near me' if you'd prefer to do the latter). However, setting up a blog page should be easy enough without needing to do this.
Once your blog page is set up, you can easily upload content onto your website like you would on social media.
How to write engaging content for your blog
To benefit from your blog, you need to write content that engages your readers and gets them to take a specific action – for example, paying for your services, sharing your content on social media, or signing up for your newsletter.
When writing copy for your blog, here's a simple three-step model you can use:
Insight – Emotion – Action
Here's what I mean by the above:
Insight – You need to demonstrate that you're an expert and trustworthy. You can do this by sharing facts, knowledge, wisdom, and experience.
Emotion – Your content needs to evoke certain emotions that compel people to read on and engage in your content. In a nutshell, they need to relate to what you're saying. If you can make this emotional connection with your readers, they'll trust you to provide solutions to their problems.
Action – The end goal is to get your readers to take action, as alluded to above.
Alongside the above, it's essential to:
Write short paragraphs
Include images, videos, and infographics
Check your work for spelling and grammar (programmes like Grammarly and Hemingway Editor are perfect for this)
I also recommend reading these two books on copywriting:
The benefits of fitness blogging
As mentioned above, there are three key benefits of having a fitness blog. Let's delve into these to help you reap the maximum rewards.
1. Build a larger client base
Blogging allows you to reach more people than you could serve on a one-to-one basis. Most one-to-one personal trainers can work with 10 to 20 clients. If you work with more than this, the service is likely to decline. However, a blog enables you to attract a much wider scope of people.
If you provide valuable and engaging content, this will lead to a larger fan base and more paying customers. Within your blog posts, you can add lead magnets that encourage readers to opt-in and leave their email address, so you can then market your products to potential customers.
2. Improve your website rankings
Improving your website's rankings on search engine results pages (SERPs) is essential if you want to grow your business' footprint. When somebody types 'personal trainer in *insert area*' into Google, you want to rank in the top 3 positions. If you do, you'll most likely generate more enquiries, which will lead to more paying customers and higher profits.
Improving your website's rankings falls under Search Engine Optimisation (SEO). This is the process of improving the quality and quantity of traffic to your website by creating relevant, engaging content that is optimised for specific search queries.
If you're new to SEO, I recommend reading these two articles:
You can also hire a local SEO agency to do the work for you. You're looking at anything from £250 to £1,000 per month for a service like this. If you can afford it and don't have time to study SEO, then it's a worthy investment.
3. Generate passive income  
Blogging will enable you to generate extra passive income. For example, you can sell:
Recipe books
Online coaching
Let's look at each of these in more detail:
eBooks: You could create an 8-week muscle-building plan as an eBook and promote it on your blog page. Every time you write a new article, you could plug your eBook within the main body and link to it. If this leads to 10 sales of your eBook per month, that's an extra £199.99 per month (or £2,400 a year). Find out how you can create an eBook here.
Recipe books: Phil Learney offers custom branded recipe books that you can either give to clients, use as lead magnets, or sell on your blog.
Online coaching: If you want more online clients, then you can advertise your online coaching services in your blogs. As with the eBook suggestion above, you can plug your services within the articles you write.
Affiliate marketing: You can advertise products on your blog and earn a commission. For example, you can sign up for Amazon Affiliates. Also, supplement companies such as MyProtein and Bulk Powders have affiliate schemes you can apply for. You could make hundreds (if not thousands) of pounds in extra income each month.
Blogging FAQs
Now that we've covered the essentials of blogging as a personal trainer, here's some further information you might find useful.
How often should I write a blog?
I would recommend blogging at least once per week.
How many words should each blog contain?
Up to 1,000 words, as a general rule of thumb. 600 to 1,000 words is the typical length of a blog. Some topics will require less detail and other topics more. However, if you want to go down the longer route (and feel confident enough in your writing abilities), this may pay off more in the long run – a recent study found that the best blog length for SEO in 2020 is 1,760 words.
What should I write about?
Anything that's going to help your audience/clients. Clients will often ask you questions, so turn these questions into your content. For example, you could write a blog entitled "What Are The Best Compound Exercises For Arms?" You could also cover areas such as exercise during pregnancy, weight loss tips, and diet tips for mums.
How can I maximise the reach of my blog?
You can share your blogs on social media and with your mailing list. You can also connect with other bloggers on LinkedIn or email them via their website to get their advice and insights. I also recommend checking out the Ahrefs blog for some amazing tips on how to get your articles to rank highly on Google.
Many thanks to Nick for his insights. If you're a personal trainer, you not only need a blog that's full of useful information, you also need specialist insurance if you don't have it already.
Our specialist insurance for personal trainers protects you against the following:
Liability claims from clients if they injure themselves while in your care, or following exercise instructions you've given
Your equipment being lost, damaged, or stolen
Loss of earnings if you seriously injure yourself and can't work for a long period of time
Find out more about this cover by clicking on the link above, or get an instant online quote and see what we can do for you.