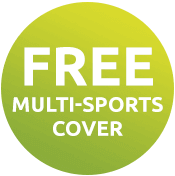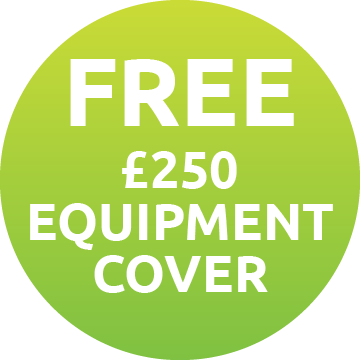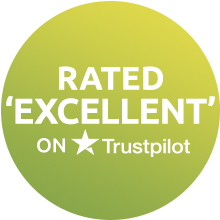 Why do I need martial arts insurance?
When you're practising a fast-paced sport like martial arts, one mistimed move or lapse in concentration could cause a serious injury.
There are risks outside of classes as well. The equipment you use to train could be lost, stolen or damaged, leaving you with a costly bill for repairs or replacements.
That's why you need specialist martial arts insurance. Insure4Sport's tailored martial arts insurance protects instructors and participants against a range of incidents, helping you stay focused in the dojo.
Our martial arts insurance covers a variety of disciplines & techniques.
Get a quote
Take a look at the list below of the martial arts we cover and click for more information.
What does martial arts insurance include?
Public Liability cover against injury or property damage:
Whether you're an experienced martial arts instructor or have just started practising the sport, there's always a risk you could accidentally injure someone else or damage third party property.
That's why you need Public Liability insurance. Let's look at some common scenarios which are covered by Public Liability…
Instructors
You accidentally injure another participant during a session and they decide to take legal action against you.
You leave a kit bag lying around and someone trips over it and hurts themselves.
A student is practising kicks and misses their target or mistimes a move, damaging a wall or door at the studio you're renting. A claim is made against you.
Participants
You accidentally injure another participant during a session and they decide to take legal action against you.
You're practising kicks and miss your target or mistime a move, damaging property in the process.
If these sorts of situations occur, Insure4Sport's Public Liability protects your legal accountability if a claim is made against you. Public Liability is so important that most venues you teach in will ask for proof that you have it before letting you teach on their premises.
You'll receive FREE Professional Indemnity cover of up to £1 million when you take out Public Liability cover. This protects you against claims relating to advice you've given, if the person you've instructed suffers a serious injury or illness outside of the class. Here's an example of why martial arts instructors need Professional Indemnity:
You give your students some 'homework exercises'. One of your students injures themselves practising the exercises and claims you gave them the wrong information.
We also provide Participant to Participant Liability cover for instructors. Here's a real-world example of why you need this:
Two students clash and sustain serious injuries. You're held responsible for not explaining the move correctly.
If either of these things happen, the claim could go to court. However, with Participant to Participant Liability and Professional Indemnity, your potential legal fees are covered.
Personal Accident cover if you require treatment:
Even the most experienced martial artists can sustain injuries, and these injuries could be serious enough to require extensive treatment.
That's why, if you hurt yourself while instructing, suffer a hard blow from an opponent or land awkwardly attempting a new move, it's important you're protected with Personal Accident cover.
Our Personal Accident cover will compensate you if you require physiotherapy or dental treatment. There's also a benefit for death or permanent disability, meaning you're protected for even the worst-case scenarios.
We provide up to £50,000 of Personal Accident cover for instructors and participants.
If you take out our Personal Accident cover, we offer Loss of Earnings cover. This supports you financially if you suffer an injury while training which is so severe you can't work or earn money for a long period of time.
Our Loss of Earnings cover ranges from £250 to £750 a week of cover.
With Loss of Earnings, you can stay on your feet financially until you're back on your feet in the dojo.
Compensation for equipment repairs and replacements:
As you'll know, martial arts equipment can be expensive. Therefore, imagine how disastrous it would be if your equipment was lost, stolen, or damaged and you had to pay for repairs or replacements yourself?
That's what would happen if you didn't have Equipment cover. Thankfully, with our Equipment cover, your martial arts equipment will be repaired or replaced with minimal disruption. This way, you'll be back to teaching or grappling before you know it.
Whether it's training aids or clothing, we can cover it. If your item is under a year old – and was bought new – we'll replace it new-for-old.
Martial arts instructors and participants can cover their equipment against theft, loss and accidental damage worth from £250 to £2,000 of equipment.
Employers' Liability if you employ staff:
If you employ staff as part of your martial arts business, you're legally required to take out Employers' Liability insurance.
This is essential if an employee suffers an injury whilst at work and holds you responsible. It allows you to meet the costs of the compensation paid as a result of employee's injuries, whether they occur on or off site.
Employers' Liability for your martial arts business starts at £10 million of cover.
Worldwide cover if you want to teach or practise abroad:
Whether you're jetting off to compete abroad or teaching overseas, it's vital you stay protected.
That's why we provide you with up to 180 days of cover wherever you are in the world – so you can have peace of mind and focus on the sport you love.
Why choose our martial arts insurance?
At Insure4Sport, we specialise in martial arts insurance and can provide you with an inexpensive and cost-effective policy. We have specialist martial arts insurance policies for coaches and individuals. No matter what your requirements, we can help.
You can create and buy your ideal policy knowing you've got the best cover for the best price, thanks to our Lowest Price Guarantee. Get an instant online quote here and protect yourself with our strong defence.
Public Liability Insurance covers you for third party injury or damage to property.
Professional Indemnity Insurance protects you from legal action following advice given.
Provides financial support should you receive an injury whilst carrying out the activity which you are insured and you are unable to work. The maximum benefit period for this cover is 52 weeks. There is an excess of 14 days on this section.
Personal Accident Insurance (sometimes referred to as Sports Accident Insurance) ensures that should an accident occur whilst carrying out the activities for which you are insured you will be entitled to compensation.

insure4sport provides a benefit for Accidental Death, Permanent Disablement, Loss of Limbs and Sight up to £50,000. Plus there is cover in place should you require Physiotherapy or Emergency Dental Treatment. We will also financially compensate you should you require a hospital stay or break a bone.
Provides protection against loss of, theft or damage to your valuable sports equipment should the unthinkable happen. Cover for items less than a year old is on a new for old basis. A Single Article Limit of £2,500 and a £50 excess applies to all claims. Sports equipment excludes bicycles and bicycle accessories. This cover is however available through our bespoke bicycle product "Cycleplan". Please visit www.cycleplan.co.uk for further information.
Employers Liability insurance will enable you to meet the cost of compensation for your employees' injuries or illness whether they are caused on or off site. If you are a business or employee people this is a legal requirement.

If you employee volunteers you should still select the option but leave the wage roll values clear.
Participant to Participant Liability provides cover if one of your participants/players injures another participant/player during a sport where tackles, scrums, mauls, or throws are permitted (e.g. football or MMA). If you're a coach or instructor, and you are deemed liable, then you will be protected.
The sports we cover
We cover a range of sports and activities under our sports coach insurance. Enter your main sports in the box below to check if we cover it, or go to our covered sports page to see a full list of sports.
FREE
multi-sports cover
for over 200 sports
Get FREE business support and training tips straight to your inbox!
Please fill in all fields below.
Please supply a valid email address.
Please confirm your preferences by selecting from the options below.
Our free email newsletter is bursting at the seams with offers, business advice, guides and tips to help keep you and your business performing at its peak.
Your data is safe with us and you can unsubscribe at any time.
For more information, please see our Privacy policy.
Got it!
We'll be in touch soon