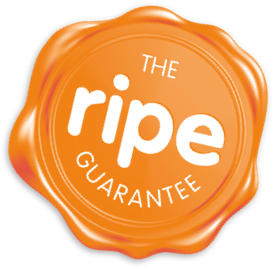 Insure4Sport's specialist sports insurance is part of Ripe, one of the UK's leading niche insurance providers.
Here at Ripe, we have a wide and varied portfolio of sports, business, personal and leisure insurance products. And the great thing about all our products is that they are all underpinned by our very own 'Ripe Guarantee.' Our blueprint for how we treat you, our customers.
The Ripe Guarantee was launched to incorporate all the things that are great about Ripe and our fresh approach to insurance. With the Ripe Guarantee, you'll come to know what to expect when you take out insurance with any of our products – it's all about great cover and exceptional service, at the right price.
This approach has helped us attract over 250,000 sports, leisure, personal and business insurance policyholders and over 2 million website visitors every year. And better still, they all speak very highly of us on Trustpilot, which is something we're really very proud of.
Want to find out more about what The Ripe Guarantee is all about? And what it means for you? We've got lots of examples of how it works over on our Ripe website.