Making insurance simple
Sports insurance is essential to keep you and your clients protected from the risks that come with your sport. But do you know where to start? We've put everything you need in one place to make insurance simple. Start by watching our video which explains why you need sports insurance:
The risks of not having insurance
Can you afford an
£18,500

accident which leaves you unable to work for a year?

From clients dropping dumbbells to tripping over equipment. It's so easy for an accident to happen in a busy gym or during an outdoor session. These types of accidents can have a real impact on your pocket and they happen more often than you think. Just read some of these real-life claim examples:

Charlotte Fitness Instructor
I just saw it as a no-brainer to protect myself with Public Liability insurance. This way, I'm covered if anybody in my class damages equipment or injures themselves. I'm not sure what I'd have done if I didn't have my Insure4Sport policy to fall back on.

Paul Personal Trainer
This whole process has been a huge learning curve for me. I'm so relieved that I had the support of Insure4Sport throughout the whole process. Having to pay the legal fees and compensation costs out of my own pocket would have left me and my business in a financial pickle, to say the least!

Eric Personal Trainer
I'm so thankful I paid that little bit extra when taking out my Insure4Sport policy. Having witnessed first-hand the benefits of personal trainer insurance, I cannot believe any PT or fitness instructor would take the risk of working without it. The Loss of Earnings weekly allowance has also saved me from getting into money troubles
Your insurance questions answered
Helpful tips and advice
Frequently asked questions
What insurance do I need?
The level and type of cover you need really is up to you. Please speak to the organisation you're working for to double check exactly what you need. Our policies are built around you so you can choose your cover from a wide range of options available. You can choose from:

Public Liability – up to £10m to protect your legal liability in case you or one of your clients/participants injures another person or causes damage to the property you're using for a session Professional Indemnity – up to £1m cover included FREE with Public Liability so you can cover yourself in case advice you give leads to a client/participant injuring themselves Personal Accident – up to £50,000 to provide compensation if you badly injure yourself whilst coaching or training Loss of Earnings – up to £750 a week cover if you injure yourself whilst coaching or training and are unable to work (available with Personal Accident cover) Participant to Participant – covers your legal liability if one of your players/participants injures another player/participant Sports Equipment – up to £50,000 cover against theft, loss or damage whether it's at home, at work or whilst it's being used Employers Liability – up to £10m to cover the cost of compensation paid as a result of employees' injuries or illness whether they are caused on or offsite Worldwide – up to 6 months cover abroad
What qualification do I need?
Any person requiring insurance must be qualified to a minimum standard by a recognised body. If you're unsure, please contact our Customer Service team on 0800 158 5530 to check whether we can insure you.
How many people can I teach?
You will need to follow the participant ratio which varies depending on the sport you teach. Please check the Insurance Scope to see what this ratio is for your sport.
Can I teach any age or are there restrictions?
The only age restriction on our policy applies if you teach underwater sports such as scuba diving to children who are under 8 years old. Otherwise, there is no age restriction on your insurance as long as you have the relevant qualification for all the ages you teach/train.
Where am I covered to teach?
You are covered to teach in the UK as standard. You can also choose to add Worldwide Cover to your insurance policy to extend your cover outside of the UK.
Am I covered to teach outside?
Insure4Sport don't place restrictions on your location, but if you're running sessions in public spaces, you may need to request permission from the relevant authorities. We also strongly recommend you conduct risk assessments ahead of all classes or sessions.
What is most important is that you have the appropriate qualifications, beyond that you are covered to take your training or coaching sessions in the gym, a local park or at client's homes.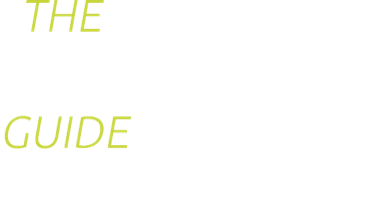 Includes
How to set up your business
How much to charge your clients
How to successfully market your business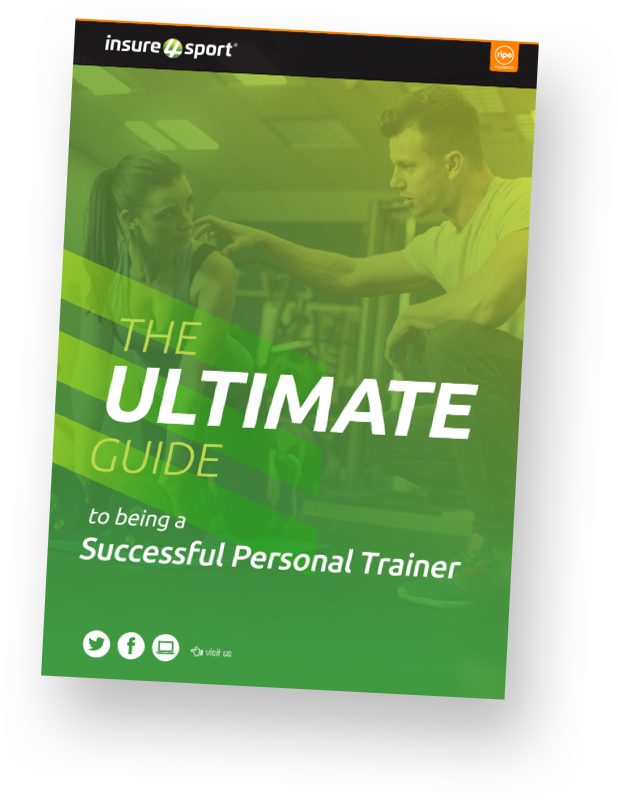 Enter your details for your FREE guide
Please fill in all fields below.
Please supply a valid email address.
Please confirm your preferences by selecting from the options below.
Thank you!
Please enter a valid email address
We're sorry but our system has experienced an error. Please call our dedicated call center and they will be glad to add you to our newsletter subscriber list