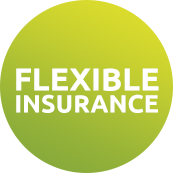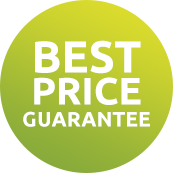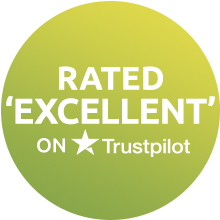 Why do I need sports facility insurance?
If you run a sports business, sports club, or charity from premises such as a gym or clubhouse, you need to insure it against possible disruption. You also need to protect your finances in case you have to pay for repairs, equipment replacement or compensation claims. In short, you need to safeguard against any incidents which could threaten the operation of your sports business or sports club. For example:
The equipment stored in your premises being stolen or damaged.
Somebody claiming against one of your coaches for serious injury or third-party property damage.
A flood or storm causing serious damage to your building.
For these reasons and more, you need sports facility insurance. Read on to find out more about how our insurance can help you.
What does sports facility insurance include?
Contents cover:
Whether you run a gym, dance studio, or cricket club, the equipment stored at the premises could be worth a lot of money.
Therefore, imagine how expensive it would be to repair or replace this equipment if it were stolen, lost, or damaged? After all, items such as treadmills, exercise bikes, and ground maintenance equipment such as lawnmowers aren't cheap.
That's why you need contents cover to protect your business, club, or organisation's contents against theft, loss, and accidental damage. Our contents cover protects your sports equipment both on and off the premises. Items like dumbbells, kits, cones, boots, and training equipment can also be covered if they're lost, stolen, or damaged in transit.
Whilst we're sure you'll take all the necessary precautions to protect your equipment, you never know what could happen from session to session.
Public Liability cover:
If you run a business, club, or charity, Public Liability is essential, as somebody could claim against you or one of your coaches or trainers.
For instance, during a match or training session, a player could sustain a serious injury and hold one of your coaches or trainers responsible. There's also the risk of someone associated with your business, club, or organisation damaging third-party property at a facility you rent. In these instances, Public Liability would cover your legal fees if the case ends up going to court.
Our Public Liability covers your business, club, or organisation if a claim is made against it due to injury to another person or third-party property damage. Our Public Liability protection covers anyone connected to your business club, or organisation, so you don't have to worry about adding individual people to your policy.
Professional Indemnity cover:
When you take out Public Liability, we provide optional Professional Indemnity cover. This protects your business, club, or organisation if a member claims against it because of an injury they've suffered outside of a training session, following professional advice they've been given. Here's an example:
You run a martial arts class and you or one of your employees asks a member to practise some moves outside of the class. They injure themselves while practising the moves and hold you responsible, claiming against you for their injuries.
As we've said above, accidents can and do happen, whether they involve a club member or member of the public but you can minimise their potential impact by taking out Public Liability and Professional Indemnity insurance.
Buildings cover:
If you own the building where your business, club, or organisation is based, it's important for you to have buildings cover. If something happens to the building which threatens to disrupt your activities, you need the correct insurance to protect you against financial loss.
Here are some examples of accidents which could occur:
Your building is badly damaged by a storm.
A pipe bursts, causing flooding to your building.
Your building is vandalised.
If any of these events were to occur, you would be left with an expensive repair bill. Without buildings cover, you would have to foot this bill yourself.
That's why getting buildings cover is one of the easiest decisions you'll ever make. It will ensure that if your building is damaged, you can restore it and get your business, club, or organisation back up and running as soon as possible.
Business interruption cover:
As covered above, you never know what is around the corner. All kinds of unpredictable scenarios could bring your activities to a halt and result in a loss of income.
In addition to the above examples, here are some other events which could cause major disruption:
A fire.
An explosion.
Lightning strike.
Sudden and prolonged disruption to your electricity, gas, or water supply.
If any of these events take place and your business loses money as a result, we've got your back.
Our business interruption cover will compensate you if you lose revenue due to property damage. This way, you're protected for the worst-case scenarios.
Employers' Liability cover:
If you employ staff as part of your business, by law you need Employers' Liability insurance. This is essential if an employee suffers an injury while working for you and holds you responsible.
Whether they're a full-time member of staff, volunteer, or contractor – if they're representing your business and get injured while doing so, they may claim against you. If they do, having Employers' Liability allows you to meet the costs of the compensation paid if the claim was successful.
Other forms of cover:
Below is a summary of the additional cover we provide as part of our sports facility insurance:
Loss of licence: This covers you for a loss of gross profit or a reduction in the value of your premises due to the business losing its alcohol licence.
Fidelity: This covers you if your business loses money or goods resulting from fraud or employee dishonesty, i.e. a member of staff stealing money from the premises.
All risks: This covers you for loss or damage to portable equipment that you take away from your business' facility.
Loss of food: This covers you if the fridge or freezer you use to store food at your business facility breaks down and you have to buy more food.
Why choose our sports facility insurance?
Our specialist facility insurance covers all kinds of scenarios and can be built entirely around your needs.
It's also excellent value. Through the Ripe Guarantee, we promise to provide you with great cover and exceptional service at the best price.
Want to get insured or find out more?
If you're interested in finding out more about our sports facility insurance, there are several ways in which you can contact us:
Call our UK-based customer service team on 0800 158 5530.
Email your enquiry to admin@insure4sport.co.uk.
Fill out the below form to obtain a quote.
Contact us for an insurance quote for your gym

If you don't need to insure a building or its contents please see our Help me choose page as this will help you decide which insurance you need.