With fitness facilities closing across the UK, and people having to train at home for long periods, home gyms are becoming more popular. Richard Gregson, a self-employed personal trainer who runs his business from home, knows all about the logistics – and challenges – of creating a home gym. We sat down with Richard, who previously worked for DW Fitness, to find out how to set up a home gym and get his advice for others thinking of doing the same.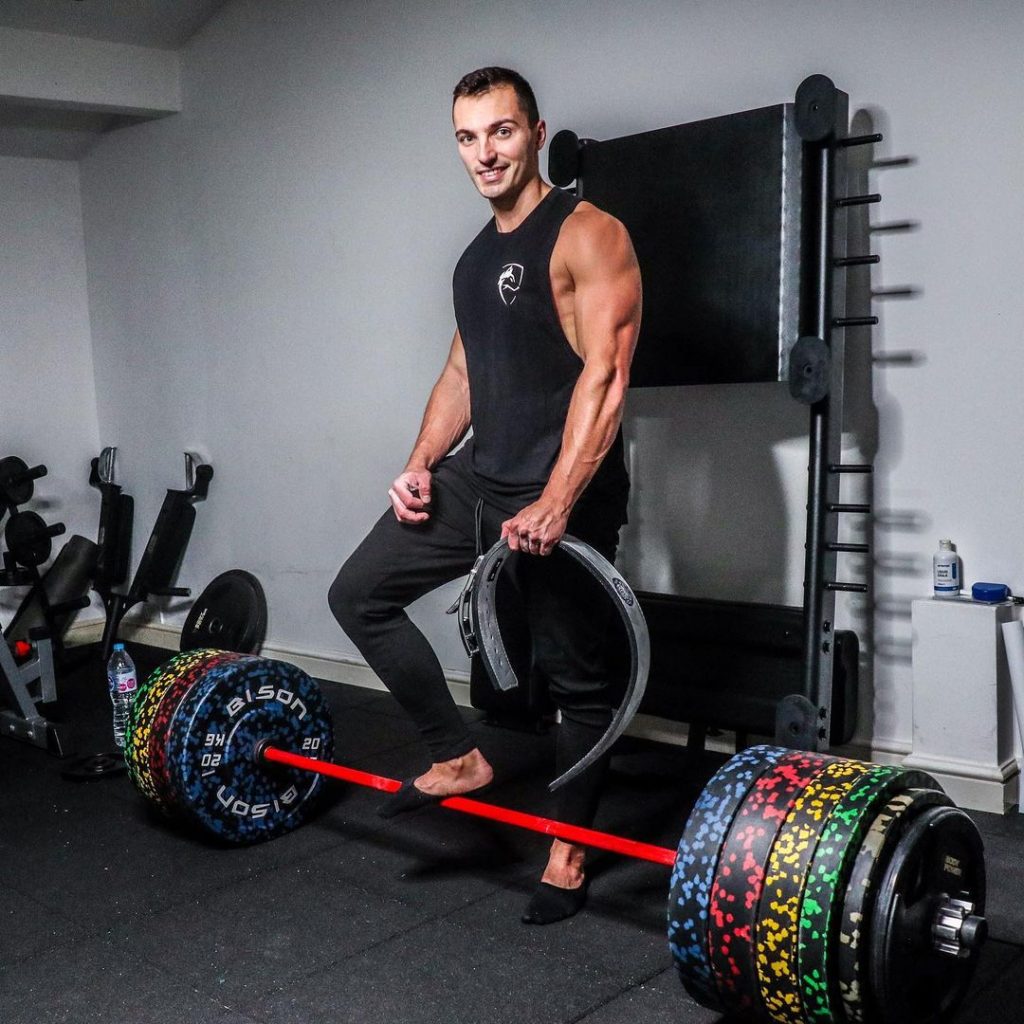 What inspired you to set up your home gym?
After I graduated from university, I got a job at Fitness Superstore. That meant I was able to get discounts and good deals on a lot of the stock. At the time, I was doing personal training on the side too.
Then, over time, I built up my range of equipment. When I worked for Fitness Superstore, I bought a full dumbbell rack because I got a discount. I already had a barbell and some dumbbells in the garage in my house, so all of that was sitting there for ages. I always thought it would eventually come in handy if I started working from home.
Then, at the start of this year, I bought a power rack from Powerhouse Fitness. The inside of the rack is bigger than other racks and, when you take it off the cage, is massive – it's got a commercial look and feel.
As soon as I saw that rack, I ordered it. This was in around February or March, just before we went into lockdown. I didn't even know lockdown was coming, I just got a feeling from watching the news that something was going to happen, and gyms could get shut down.
Once I had the power rack, dumbbell rack, barbell, and dumbbells, I needed to clear out the garage and start putting the gym together.
I had an extension on my house that was originally used as a games room but not used for much else, so I was able to use that space.
Where did you start with setting up your home gym?
I started with the flooring, which cost a ridiculous amount. I knew it needed to be thick because of the exercises I'd be doing, so I went with 40mm rubber gym mats. They cost just under £60 per square metre and I had to lay 20 of them down!
I've paid for most of the flooring on finance, and it costs £200 or so a month. But I'm saving about £500 a month from not having to pay gym rent anymore, so it's worked out perfectly.
Once I'd laid the flooring, I bought three big mirrors. Those were a nightmare to fit; it took me about a day to put them up. I had to be so precise, and at one point one of the corners chipped and I was thinking, 'Oh no.'
This is the side to setting up a home gym that people don't see, but time is a huge factor. It's important to be patient and set a few days aside to put everything together.
What were some of the other challenges you faced early on?
Aside from installing the mirrors, finding equipment! I knew from the start of lockdown that I wanted to buy the Bison Hi-Impact Bumper Plates, but I had to wait for ages for them to come in stock. Luckily, I had some 10kg and 20kg plates in the garage. But even with all the plates I owned, I could only get the weight on a barbell up to 155kg. This is still a good weight, but it limited me for deadlifts when I wanted to lift more.
I could've got other plates, but I held out for the Bison plates because they're so nice – as you'll see if you go on my Instagram!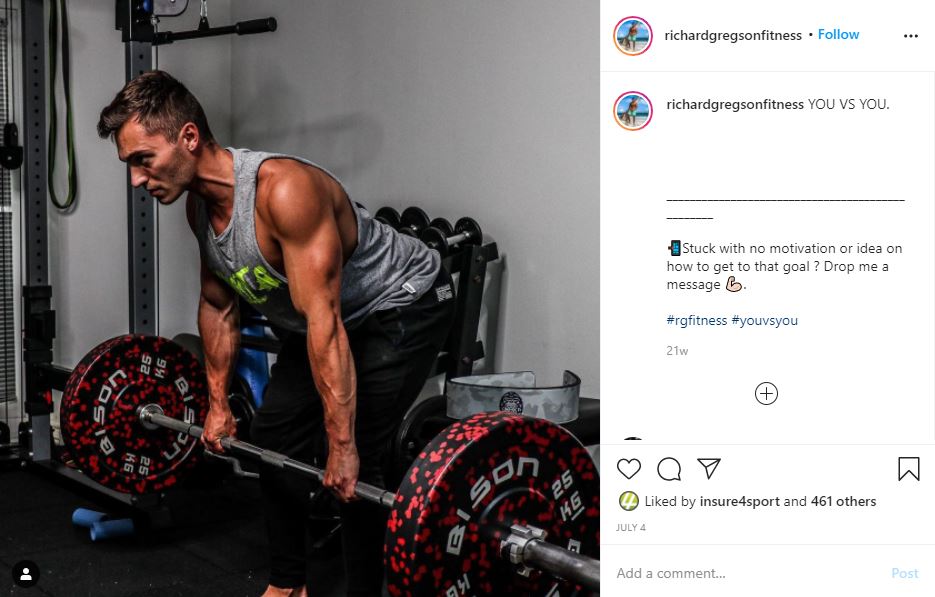 There were other big challenges along the way. Disassembling – then having to reassemble – the dumbbell rack in my garage wasn't much fun. Nor was assembling my cable pulley machine – there were 75 pulleys in one box, and when I read the manual, my heart sank. I was staring at it for 10 minutes thinking, 'What is this?'
That's why, as well as being patient, you need to be decent at DIY. I thought I was, and even I struggled.
How big a factor was space for you when you were setting up your equipment?
To begin with, I didn't appreciate just how much space I had in the room I used. I looked at the specifications of my equipment and wasn't sure how it would all fit. But once I'd stripped everything out, I was shocked by how big the room was. I played around with a few things and was able to comfortably fit my equipment in the space.
Having an empty room to start with is a massive help, but you've also got to be smart about what you purchase if you want to maximise space.
For example, the cable pulley machine in my gym has been one of my best purchases. I wanted a machine that took up a small amount of space that I could do everything on. I can do all the same isolation exercises on that machine that I do in the gym, such as lat pulldowns, tricep extensions, and bicep curls. The list goes on.
I've got enough space to walk out in front of the rack if I want to do exercises like cable crossovers, which is a massive plus.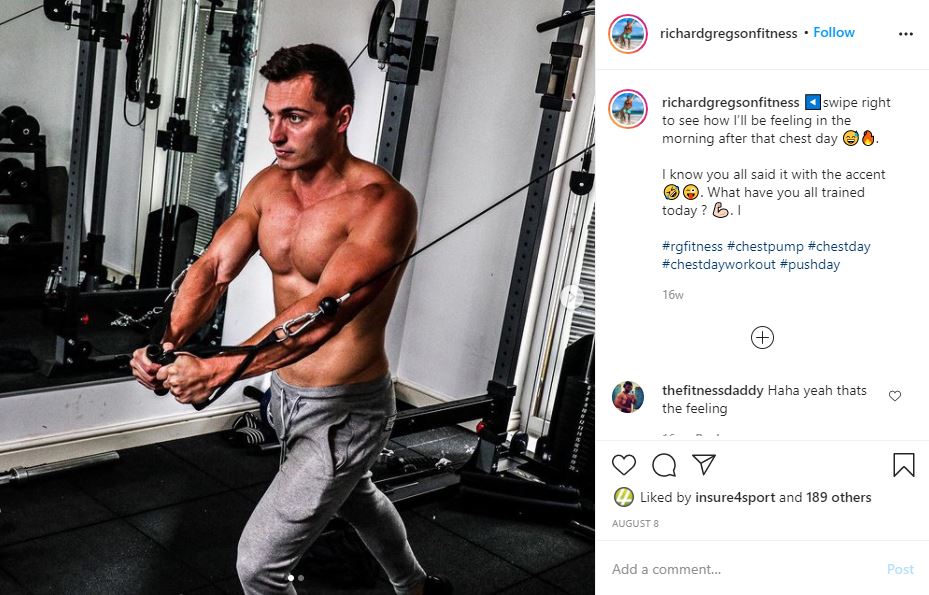 That's one piece of advice I'd give to anyone setting up a home gym. When assembling the equipment, make sure you've got enough space not just to move around but to perform a wide range of exercises, including those where you're leaning forward or extending your arms out. This gives you more options when it comes to your workouts.
How carefully did you have to budget when setting up your home gym, and what sort of costs did you have to take into consideration?
I was lucky in that I already had the rack and some dumbbells. If I didn't have those, I would have had to factor them into my budget, and my home gym would have been much more expensive to assemble. The dumbbells alone would have cost over a grand.
So, I would say to anyone that if you can get your hands on these things – and find decent deals on them – get them as a priority.
The cable pulley machine was my most expensive purchase at just under £1,800 but, as I've said, it does everything you want. It goes around the rack, it has pull-up bars, and you can attach bands to it – so it has everything in one. It's got adjustable cable columns pulleys, so you can train at every height. Plus, you could even set it up in a shed. It takes up that little room.
The matting was another huge expense that I didn't consider as much as maybe I should've done. The cost of my mats was £55.99 per sheet, but once you factor in how many you need to fill the room, it starts adding up.
I could've gone for cheaper flooring, but I wanted to pay a bit more for it because I was deadlifting. I wanted thick mats for two reasons – one, to stop the floor from collapsing underneath, and two, to soundproof the room because I don't think my neighbours would appreciate the constant sound of a barbell with loads of weight hitting the floor!
What pieces of equipment have you found to be the most effective for a home gym?
The cable pulley machine is perfect if you're not on a budget and want something commercial which you'd find in a gym. A rack with a cable crossover is perfect, but a cable machine of some description is the way to go. Whatever your goal is, the possibilities are endless if you've got one of these. You can replicate just about any exercise.
If you're on a tighter budget but still want to cover the most essential exercises, then you can't go wrong with a set of dumbbells and a barbell. You can do just about every compound exercise with these items.
Are there any manufacturers you recommend when it comes to setting up a home gym?
Primal Strength has some brilliant equipment. You pay a bit more for it, but you get so much quality for your money. The red Olympic weight lifting bar I bought from Primal is the best I've ever used – better than any bar I've used in a gym. It feels thinner than other bars, but it's so much easier to use for exercises like deadlifts. I've also got a Nordic curl glute bench from Primal, which has pegs that you can attach bands to.
You can't go wrong with the equipment from Powerhouse, either – my dumbbell rack and flooring are from there. Wolverston Fitness is another great manufacturer; that's where I got my Bison plates.
My advice is to go to different companies for different pieces of equipment because they tend to specialise in specific products. It's all about finding what you need to suit your training styles and preferences.
I like Fitness Superstore, too – and not just because I worked there – and Body-Solid.
Thanks to Richard for his insights! Here's a complete breakdown of his equipment…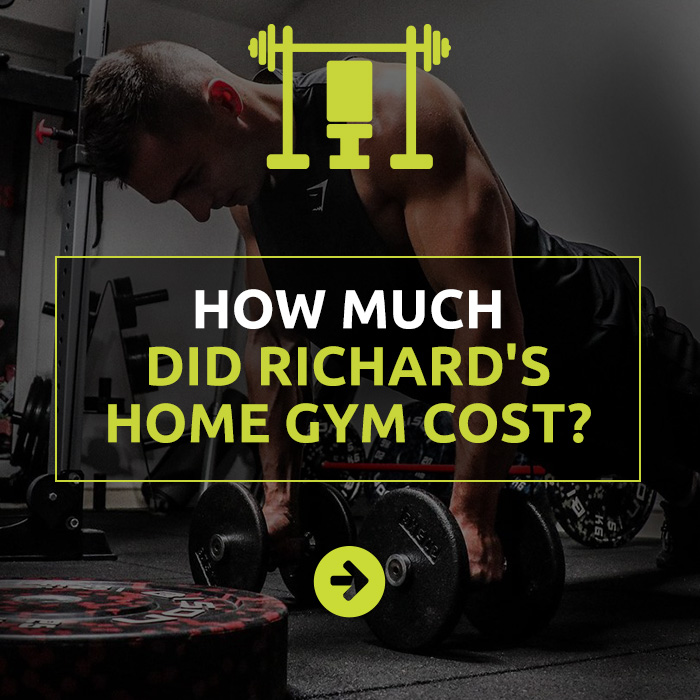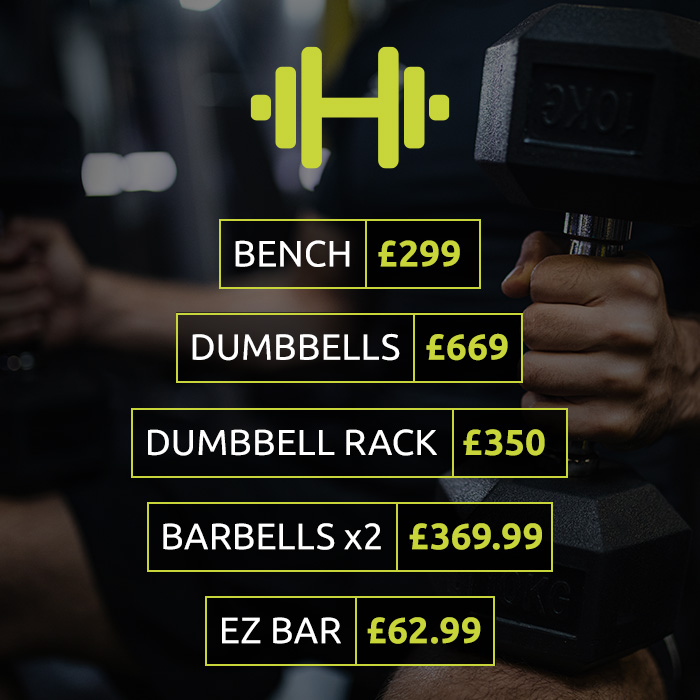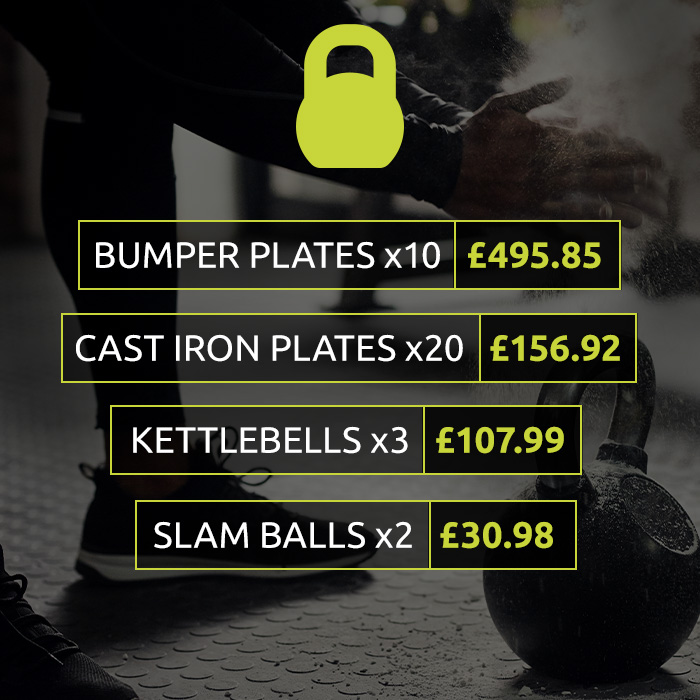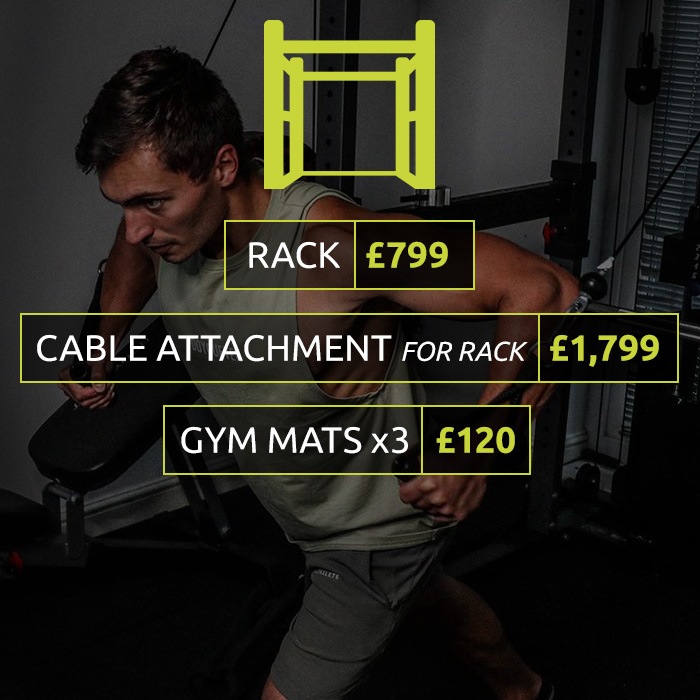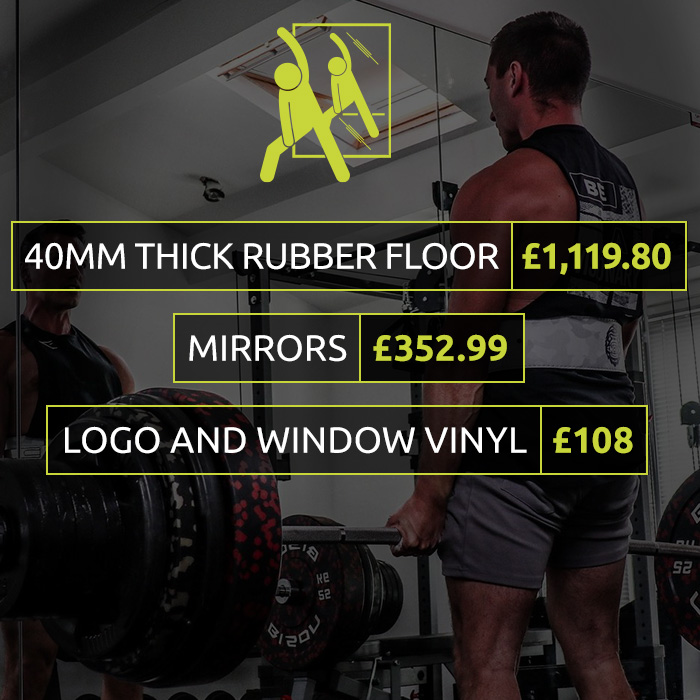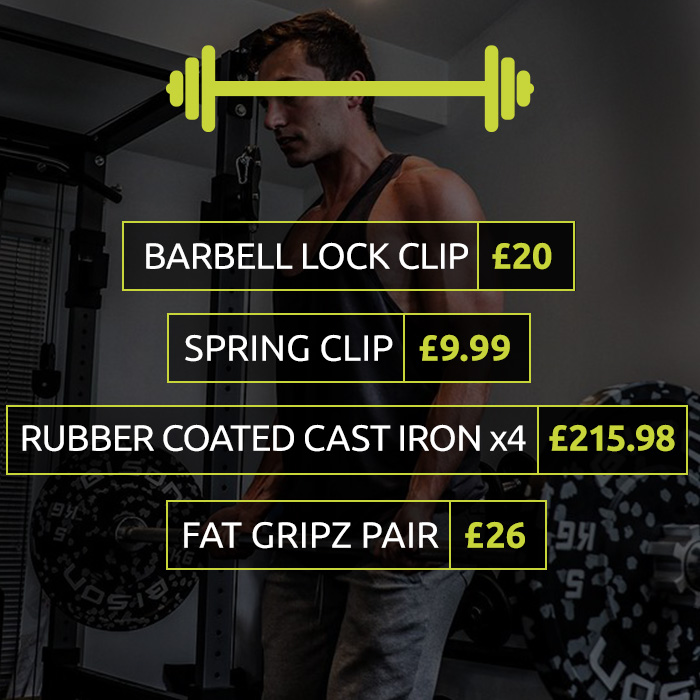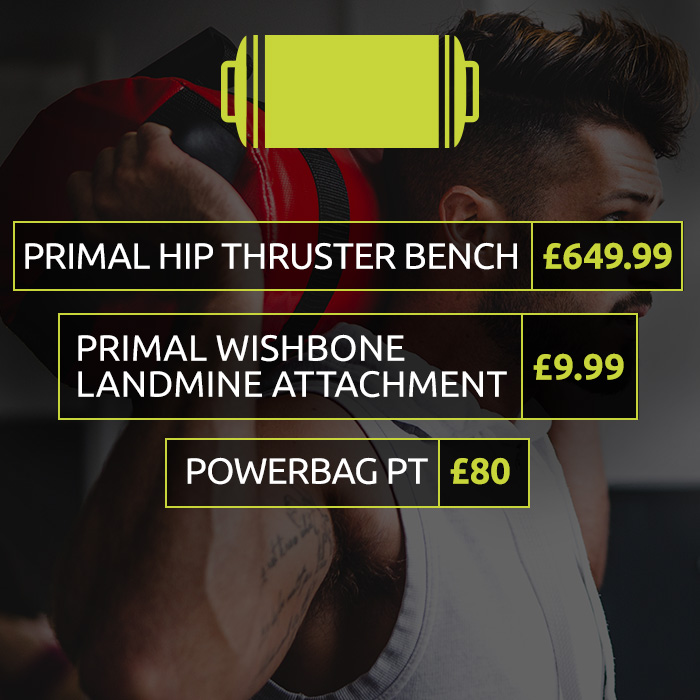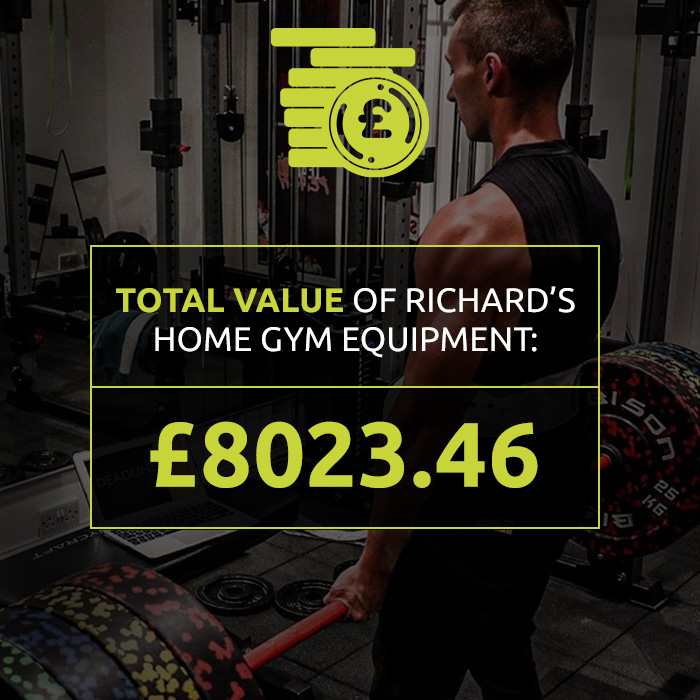 If you're a personal trainer like Richard, you need specialist insurance to protect your equipment in case it's damaged, lost, or stolen.
At Insure4Sport, we offer unlimited Sports Equipment cover, with a maximum value for one item of £2,500. We also offer Public Liability, Personal Accident cover, and more.
Find out more about our personal trainer insurance by clicking the link above, or get an online quote in minutes and see what we can do for you.