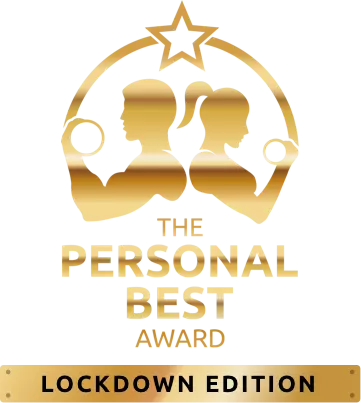 Have you got what it takes to
be the best?
The last few months have been anything but easy, especially for those in the sports & fitness industry. That's why we're looking to reward your hard work with a £200 Fitness Superstore voucher plus a year's FREE annual insurance policy from Insure4Sport and all you have to do is share a story with us.
The competition is open to Personal Trainers & Fitness Instructors, Sports Coaches and Sports Players & Teams with one lucky winner selected from each category.
What's different about the
Lockdown Edition?
We want to hear about how you've gone above and beyond or adapted to life during lockdown to help your clients, pupils, team or even local community. Maybe you moved your training sessions online or went out of your way to help those in need.
Insure4Sport Founder & Managing Director, John Woosey said: "We've heard lots of great stories from our policyholders over the last few months, from Personal Trainers moving their sessions online to cricket clubs running online bingo nights to help fund the club. It's really highlighted to us the determination and resilience the sports and fitness industry has as a community. That's why we're looking to recognise your achievements with this award after what has been an incredibly difficult few months."
Have you got a story worth sharing? Enter now for your chance to win a £200 Fitness Superstore voucher plus a year's FREE Sports Insurance.
How it works
Share your story with us
We'll judge the achievements and select 3 finalists from each category
The 3 finalists will go to a public vote
The winners with the most votes will each receive a £200 Fitness Superstore voucher plus a year's free insurance and gain exposure for their business, achievement or team through our marketing channels
How to enter
Simply fill in the form below and give us a brief overview on why you should win The Personal Best Award!
Please enter your name and try again.
Your email address is invalid, please check and try again.
Please select a category and try again.
Please fill in some details about your achievement.
Please confirm your preferences by selecting from the options below.
Let's stay in touch...
We'd love to send you exclusive offers and newsletters from Insure4Sport and the Ripe Group. Your data is safe with us and you can unsubscribe at any time. For more information, please see our Privacy policy.
We also work with a few, carefully selected retail and leisure partners. Please click below if it's ok for us to send you information and offers from these partners from time to time.
Terms & conditions apply: for a full list of prize draw terms and conditions click here.