To win our Personal Best Award, you have to offer something unique, something above and beyond – something outside of the norm.
Angela Hartley well and truly meets this criterion. Angela is the founder and director of Clinical Exercise, a company which specialises in delivering exercise programmes to people who've had heart conditions or cancer.
Here's her story.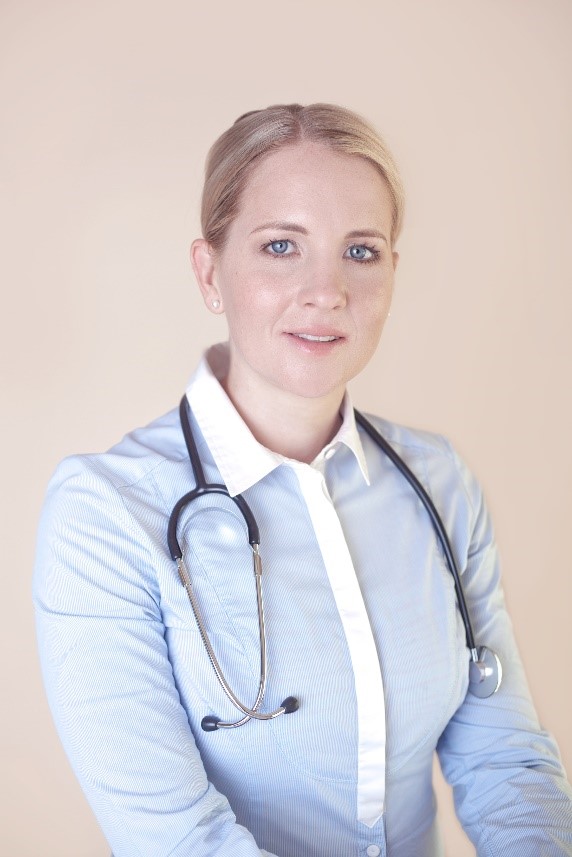 Early life and career
Angela, from Australia, gained a Bachelor's degree in Nursing, Sports and Exercise from the University of Queensland, graduating in 2005. A few years later, she moved to the UK and became a personal trainer, working for Fitness First in London for two years.
In order to extend her visa to live in the UK, Angela went back into nursing after receiving a sponsorship from Royal Brompton Hospital. However, she still missed certain aspects of being a personal trainer.
It was at this point that Angela decided to combine nursing and personal training, her two biggest passions, into one job.
In 2014, Angela received a BACPR Level 4 qualification in Cardiac Rehab, Sports and Exercise.
"The course was absolutely brilliant. It covered everything I needed to know about safety and which exercises and procedures to avoid. It also gave me a good understanding of medications and how they affect the human body.
"I would recommend the course to any personal trainer who's at least Level 3 qualified and wants to upskill."
Shortly after getting qualified, she set up Clinical Exercise. So, what motivated Angela to go down this career path?
Clinical Exercise
"A lot of people who've had a heart condition don't really have anywhere to go. Gyms turn them away and they're sometimes given incorrect advice by people who aren't qualified to give them that advice.
"However, more attention should be given to these people, because there's a massive market for them. Heart disease is still the world's biggest killer and, due to the world's ageing population, people are living longer with a heart condition."
Could we therefore see more business' like Angela in the fitness industry in years to come?
"Traditionally, personal training has mainly involved strength and conditioning and the industry has shied away from older people, but I think this is about to change.
"There's a lot you can do with people who've had a heart condition. Once you've been trained up, you don't have to fear working with them. The more you train with the same type of people, the more confident you get."
The best bits of the job
"Cardiac rehabilitation is a growing area and is really rewarding in many ways. Working with former cardiac and cancer patients has made me a more adaptable trainer, because I'm adapting sessions based on their mobility, fitness and strength.
"Another really rewarding aspect of my role is seeing the long-term results of people I've worked with.
"I've had clients who've had a major heart condition and don't feel like they're capable of walking round the park, who are now able to walk four or five miles. It's huge for them to be able to do that and it's amazing to see the transformative effect this has had on their confidence."
Angela has trained a wide range of clients over the years, so finding out which one has most inspired her was no easy task. However, we asked her if anyone sprung to mind…
"One of my clients was awaiting a kidney transplant and had an underlying heart condition. He was unsure whether he'dbe fit enough to survive the surgery.
"Over the next six months, we built up his fitness, confidence and strength. He was doing a lot of exercise compared to when we started.
"When he had the kidney transplant, he pulled through it with no issues and is now doing really well. Cases like his are why I set up Clinical Exercise."
Long term objectives
One glance at the testimonials page of Clinical Exercise's website tells you that Angela's example is one of many and that her service is invaluable to many people. But how is she going to build on her success to date?
"I would like to be able to reach more people, because of the risks heart disease poses to people around the world.
"My goal is to create an online programme that can reach millions of people to help them live longer and healthier lives, rather than being left in the dark. Maybe millions of people is setting my sights a little high, but why not!"
How it feels to win the Personal Best Award
"It's really nice to get recognition for what I do. The fitness industry is very diverse and my job is not one of the more "normal" jobs out there, but I'm just glad to be able to make a positive difference to people's lives. I hope I can do that for as long as I work in the industry."