You might be sitting at home right now thinking about changing careers and becoming a personal trainer. Or you might be newly qualified and wondering what you might stand to earn in your new career. You could even be a seasoned personal trainer thinking about increasing your rates and wondering how they weigh up against the average.
Whichever stage of your career you're at, this article is for you if you want to get an idea of how much you should be earning. We did some research to find out the typical salary for a personal trainer in the UK – and uncovered some interesting statistics.
Let's look at the factors that influence a personal trainer's salary – and how much you can expect to earn based on each factor.
Table of contents
Experience level
As with any line of work, you have to work your way up and build a reputation as a personal trainer to attain a higher wage.
Entry-level for many personal trainers is direct employment by a gym. At this level, the typical starting annual base salary is around £15,000 to £16,000 a year. There is, however, an opportunity to earn commission on top of this by selling one-on-one personal training sessions to gym members.
There are significant advantages to working in a gym as well, particularly if you're newly qualified. You get:
A guaranteed wage, which reduces the stress of finding clients.
A great opportunity to network with other fitness professionals.
The chance to build relationships with potential clients.
Above all else, a gym is a great place to cut your teeth as a personal trainer and refine your practice.
However, with just another year's experience, you can expect to see your annual wage increase at least £4,000 to around £20,000 a year or above. Once you've acquired more than 20 years' experience, PayScale estimates that your base salary will be at least £30,000 a year.
However, your earning potential increases when you go freelance, providing you're able to find enough clients and diversify your revenue streams. This earning potential depends not just on making the most of your personal training experience but also networking and business experience.
Highly successful personal trainers can make more than £60,000 a year, and renowned trainers can charge over £1,000 for six weeks' work with just one client. If you want to become a celebrity trainer one day, you could find yourself in the six-figure earning bracket. (We'll cover the circumstances under which such a salary might be possible in the social media section later in the article.)
Employment status
Above, we covered what you're likely to earn when employed full-time by another business like a gym. But 80% of personal trainers are actually freelance.
These personal trainers are often paid hourly for each session, and what they earn depends on numerous factors, such as:
What they charge per hour
The average number of bookings they get
How many hours they work
Equipment, marketing, and administrative expenses
The biggest argument in favour of going freelance is that there's no limit to your earning potential. However, you need to bear in mind that most freelance personal trainers have gained years of experience from working in a gym or health club.
As you progress in your career, you might develop your role beyond the basic requirements of a personal trainer. It's not uncommon for personal trainers with 20 years' experience or more to establish their own gyms, fitness academies, or personal training teams, and employ others to work for them. The perfect example of this is London-based personal trainer Matt Roberts. If you get yourself to this point, your earning potential could feasibly be six figures or more.
Type of wage
At every level of your employment, your take-home pay also depends on how your earnings are broken down.
Some employers will pay you an hourly wage, while others will pay you a fixed salary. Depending on the financial success of your company, you might also receive a performance bonus. On top of this, the company or gym you're employed by might offer a commission on one-to-one personal training sessions. This is one of the reasons why the salary in many personal trainer jobs is "up to" a certain amount.
There are positives and negatives to both hourly and fixed wages. On the one hand, if you're paid hourly, you need to get a high enough volume of work to receive a handsome wage. On the other hand, if you get a fixed salary, you might not earn as much as if you worked slightly longer hours.
While making sure you have enough bookings should be on your mind, don't book back-to-back sessions for the sake of it. As online personal trainer Scott Laidler aptly puts it: "If you know someone can afford to buy sessions every day, but their body can only take two a week, don't for the love of God oversell your product."
There are several other ways to diversify your revenue streams as a personal trainer. Here are some alternatives to consider working into your downtime between sessions:
Paid guest blog posts
eBooks and fitness guides
Sponsorship from brands
Paid advertisements
Merchandising
Workout videos
TV appearances
Obviously, you won't have access to some of these opportunities to begin with, but the above list shows how many doors personal training can open.
Location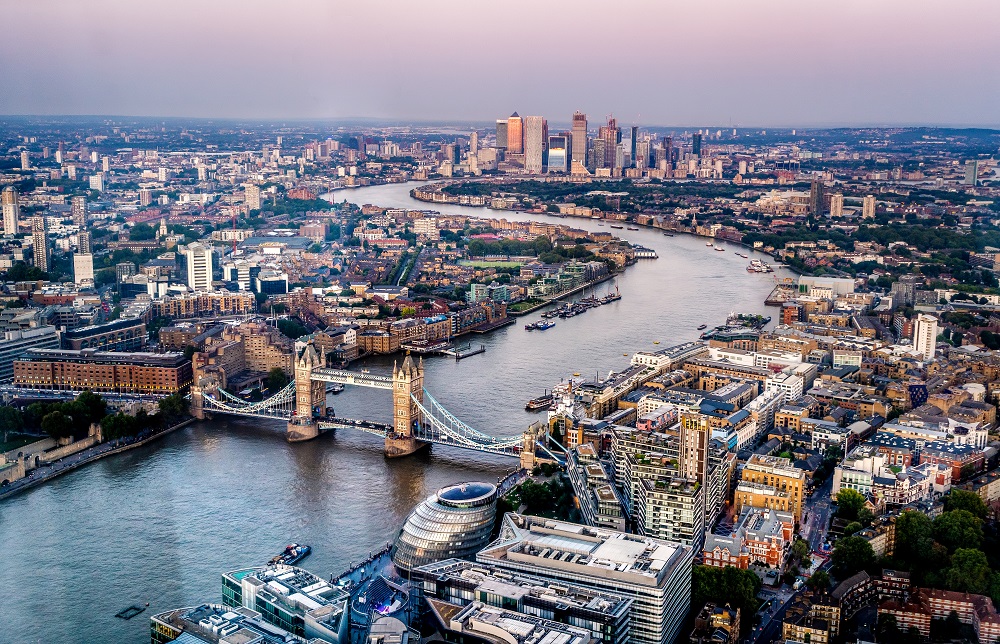 Just as the cost of a pint differs across the country, so too does the hourly cost of a personal trainer.
One-to-one personal trainer sessions in the more affluent parts of London can cost £80 to £100 an hour and above, whereas £25 to £35 an hour is the norm in other parts of the UK. Personal trainer sessions in relatively affluent areas of the UK that are outside of London can cost £30 to 45 an hour.
Remember – there's no reason you can't be a successful personal trainer where you are already. However, if earning capacity is front and centre in your mind, you might need to weigh up the earning potential around you – or lack thereof – and judge whether you need to relocate.
Cities normally offer the highest hourly rate, but many regional towns have upper-class neighbourhoods. As such, you may want to market your services to people in those areas instead.
You can capitalise on location if you can successfully develop a reputation for expertise and proven results. If you can demonstrate these two virtues in the right place and with the right people, you could be in luck.
Wherever you decide to ply your trade, it's about integrating yourself into these communities to take advantage of word of mouth.
Here's a breakdown of the average hourly rates of PTs from areas around the country according to PayScale:
London – £37.50
Manchester – £29.28
Birmingham – £25.00
Glasgow – £22.50
Cardiff – £16.00
Marketing and branding
It's one thing knowing everything there is to know about the human body and how to sculpt a person's physique or improve their health. But, if nobody knows what you can do, your talent and expertise could be lost on the world – and this will clearly limit your earning capacity. To avoid getting lost in the crowd, you need to put a lot of focus into your marketing and branding.
Marketing and branding help you promote your service, increase your business' visibility, and target demographics that you can sell to. It's easy to see how mastering these areas could have a huge impact on your income.
This is why a personal trainer's salary varies so much – it's the product of self-motivation. You largely get out of it what you put in, but effort alone is not enough. You need to work smart to know how to market yourself effectively and refine your marketing for better outcomes.
One of the ways you can do this is by considering what type of personal trainer you are. Which of the following do you consider yourself to be, or could you see yourself being?
A fat loss specialist
Calisthenic expert, nutrition and fitness PT
Bodybuilder coach
Marathon trainer
Once you've answered this question, you need to build a profile of your target demographic. Here are some of the points to consider:
How old are they?
What are their interests?
What's their temperament?
How much can they afford to pay?
What are their goals?
The answers to these questions will give you a clear picture of your target market and, therefore, your niche. Once you've figured those out, you need to make sure your marketing material and branding both implicitly communicate them at every level.
Branding is the art of controlling how you want your business to be perceived, and any slip up can undermine it, so it needs to be consistent. Customers also want reassurance that they're investing in a trustworthy, quality product that will help them get the results they want. Effective branding at the first point of contact gives them that peace of mind.
The importance of marketing (in relation to earning capacity) is simple – there's no business without customers, and there are no customers without marketing. The 'if you build it, they will come' mentality doesn't apply to being a personal trainer. You need to be proactive to generate a sustainable income, so what that income looks like is down to you.
Social media presence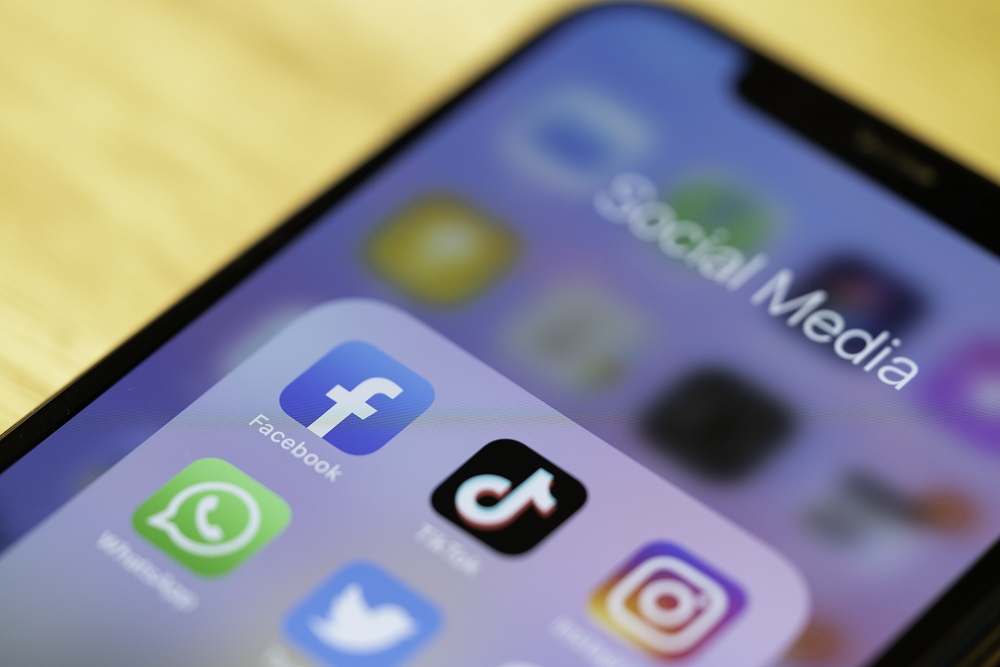 A recent Ofcom study revealed that Brits spend 24 hours a week online and check their phone as often as every 12 minutes. What this means for you as a personal trainer is that online engagement and social media presence are imperative to running a successful business.
At the very least, you need a slick website and an active Instagram page to maintain even a modest level of visibility in the marketplace. What little following you start out with needs to be nurtured to grow further, so make sure you're posting quality content consistently and engaging with your followers. This article gives you some tips on the type of content you should be promoting.
While social media doesn't pay directly, at least in the beginning, it's an invaluable tool for marketing and branding, so it directly influences your earning capacity.
Where things get interesting is when you build up a following. At that stage, sponsorship and product placement offers may start to come in from businesses, and you can establish it as a new revenue stream.
These offers reflect the esteem and clout your expertise have in the wider community, and the sky's the limit where earning capacity is concerned. Try this online calculator that gives your estimated earning potential per post based on your follower count, number of posts, and average engagement rate.
As for how to get there, it's all about demonstrating an ongoing reputation for training and physiological knowledge, a service proven to get results, and pitch-perfect branding. It's just about doing a good job and doing everything you can to get the message out to build your online presence, one step at a time.
For most celebrity personal trainers, it was a slow grind to the point of fame. Joe Wicks himself said in an interview with Men's Health: "I posted something like 20,000 tweets before I made a pound from social media."

If you're looking to maintain your earning capacity and livelihood as a personal trainer, then you really need specialist personal trainer insurance.
At Insure4Sport, we protect you for various scenarios, any one of which could cost you money or prevent you from earning it. Our cover includes:
Loss of earnings cover – if you have a serious injury while working as a personal trainer and it results in you being unable to work, we will compensate you.

Reimbursement or replacement of lost or stolen equipment, and repair or replacement for damaged equipment.

Liabilities cover – if a client injures themselves while in your care or following instructions you've given, we'll cover the legal costs.
Find out more by clicking the link above or get an instant online quote and see what we can do for you.