Gaining a roster of clients and going the extra mile for them will help you establish your personal trainer business. But if you want to take it to the next level, you should consider branching out into other areas.
As the old saying goes: 'Fight the enemy where they aren't.' In other words, beat your competitors by concentrating on an area that they're not.
We've picked out the best niche fitness markets that you can take advantage of to make your personal trainer business a success.
Table of contents
1. Training with seniors
2. Training with children
3. Training with the disabled
4. Pre and postnatal fitness
5. Working with athletes
6. Training with the LGBTQ+ community
7. Life coaching
1. Training with seniors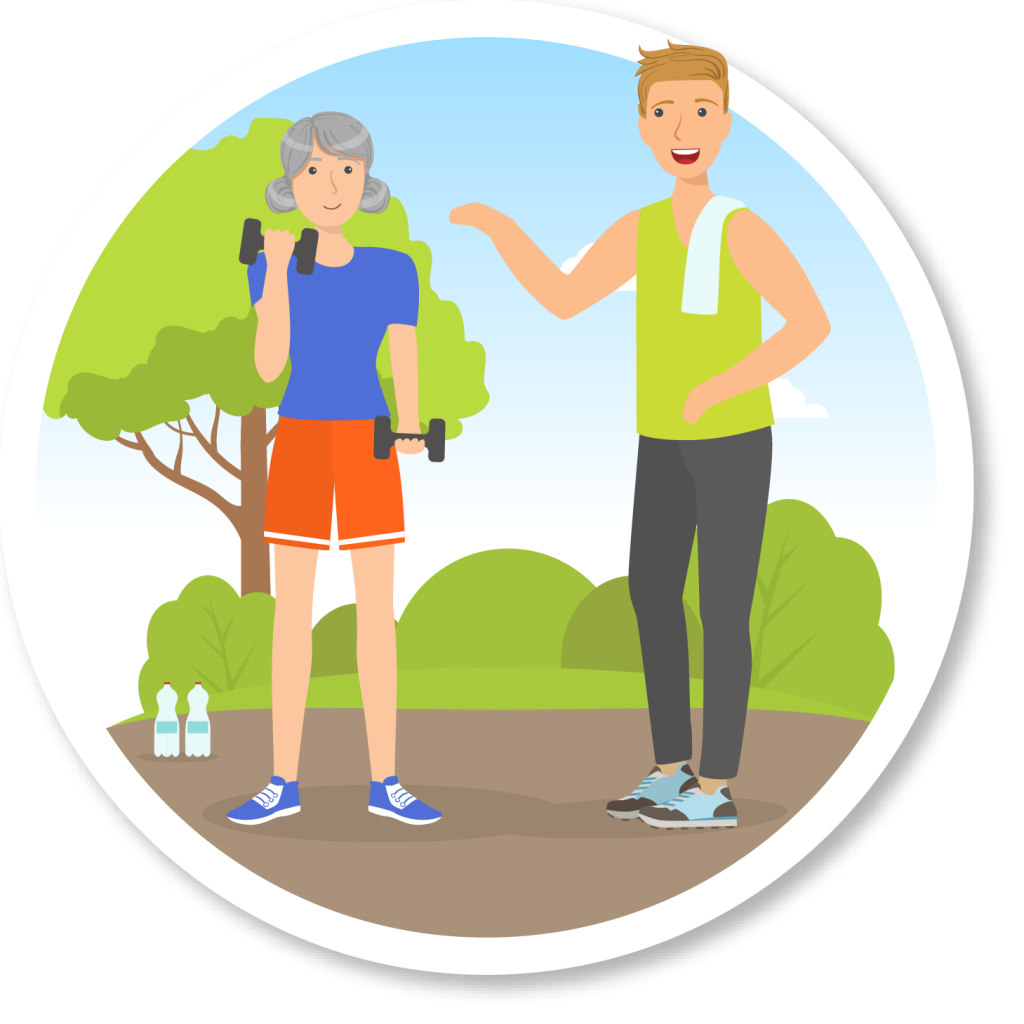 Qualifications available
Senior Fitness Specialisation – Premier Global NASM
Level 3 Exercise for Older Adults – HFE
Older Adult Fitness Coach Course – Focus Training
You don't need to read the news every day to know that the world's population is ageing. According to a 2019 report by the UN, there are over 700 million people in the world aged 65 or over. This means that around 10% of the world's population is in this age category.
Seniors are a fast-growing client base for personal trainers, and it's easy to see why for a number of reasons:
They have a lot more free time on their hands than younger working professionals.
They're likely to have more disposable income than younger clients.
They want to improve their quality of life.
The last point is worth noting, given that the average life expectancy in the UK, at the time of writing, is 81 years old.
So, if you take the average UK person aged between 65 and 70, that person is likely to live for at least another ten to 15 years. Therefore, they're going to want to remain as mobile and independent for as much of this time as possible.
Just think of the satisfaction you'll get from knowing that you made the latter years of someone's life that bit more enjoyable and satisfying.
Related: Why Hiring a Personal Trainer Is a Growing Trend Among Seniors
2. Training with children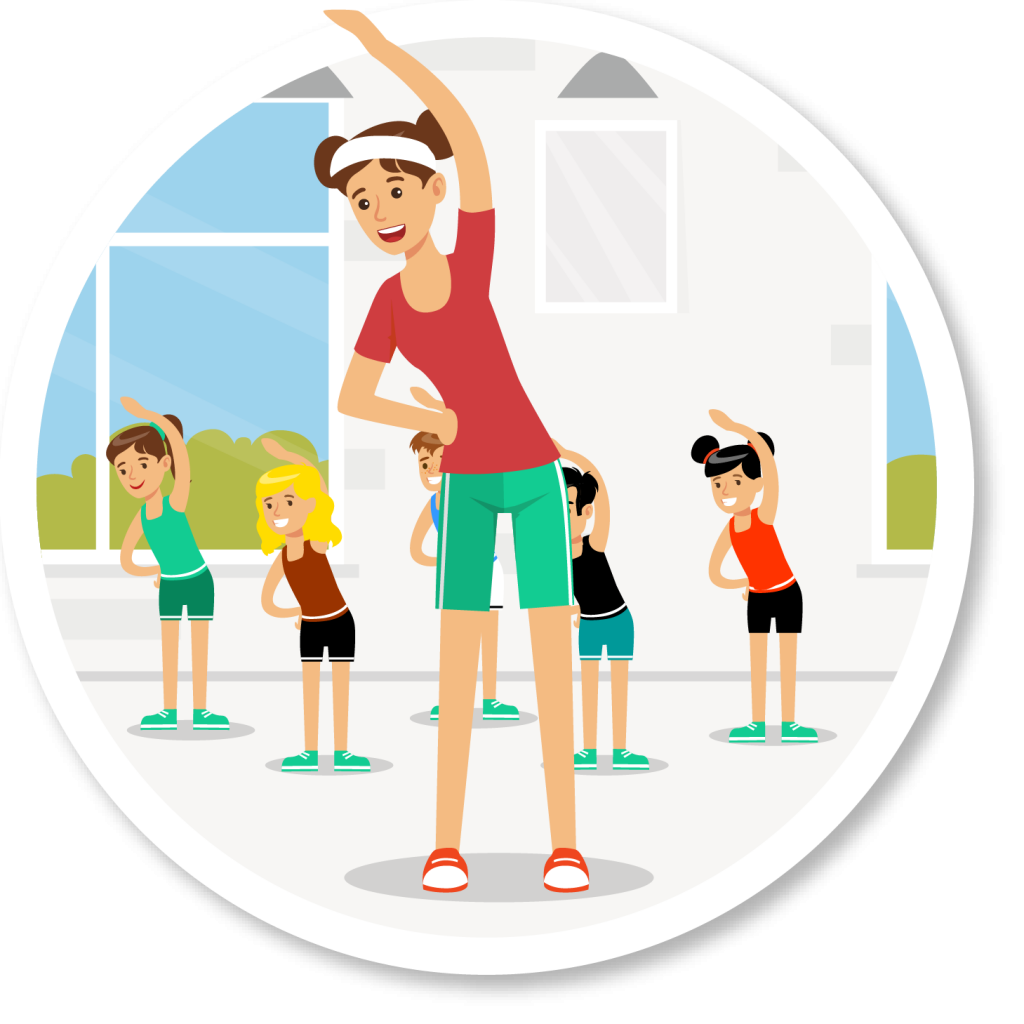 Qualifications available
Level 2 Kids Fitness Course – Academy of Fitness Professionals
Kids Fitness Instructor Course – Focus Training
We now go from an age group at one end of the spectrum to an age group at the other. And although training with kids is a whole different prospect, you're still helping someone progress at a key point in their life.
Let's not forget – when a child takes part in physical activity, they're developing their concentration levels, learning motor skills which will help in different aspects of their daily life, and strengthening their muscles and bones.
Not only this, but they're also forming some of their earliest memories – and imagine how pleasing it would be to think that you were among them.
Just as if you were training seniors, you need to consider the risk of injury when you're training with children and adjust your sessions accordingly.
If you're a fully qualified personal trainer, you'll be familiar with most of the key exercises that help with a child's physical development. That said, it might be worth doing a quick Google search on the best exercises for kids in case there are any workouts you hadn't already considered integrating into your sessions.
Another factor to consider is a child's lower attention span compared to teenagers and adults. So, again, you should frame your workouts around this. The article below contains some handy tips on overcoming this challenge and a few others that come with training kids.
Related: Finding Your Fitness Niche: Training Kids
3. Training with the disabled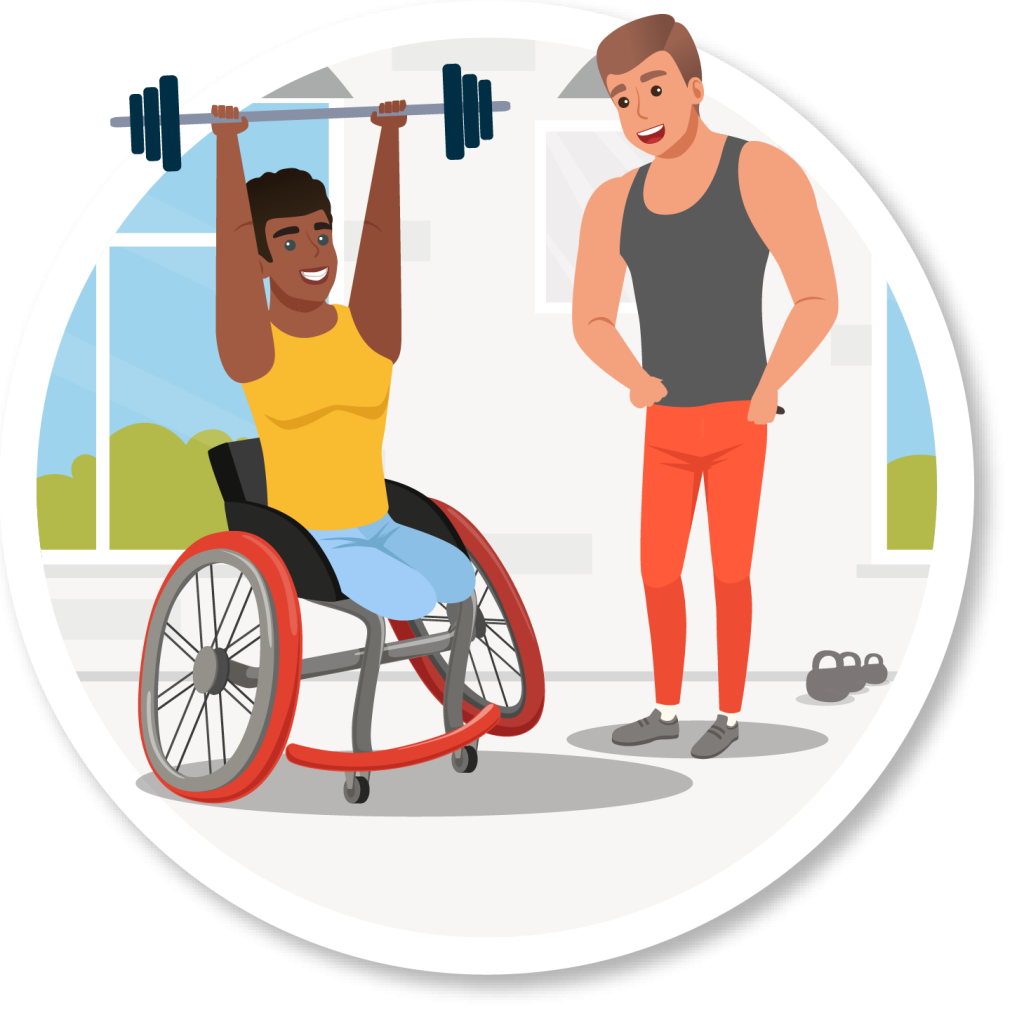 Qualifications available
Level 3 Exercise for Disabled Clients – HFE
Exercise for Disabled Clients – Fit Training
Exercise and Disability – YMCA Fit
It almost goes without saying why personal trainers should train with disabled people. Not only are you giving these people the strength and flexibility they may need to perform certain day-to-day tasks, but you're also helping to improve their self-esteem.
There aren't a huge number of qualifications available if you want to venture into this area (though the qualification above is well worth checking out and is offered by a reputable course provider in HFE). That said, the fact that this is the case could suggest that not enough personal trainers are taking advantage of this niche for it to be in high demand.
As stated in HFE's course description, it's estimated that only 18% of disabled adults undertake physical activity for more than 30 minutes a week, compared to 38% of non-disabled adults. Considered one in five people in the UK are registered as disabled, these numbers are concerning.
More needs to be done to ensure that disabled people are taking part in regular exercise, and this niche needs to be explored more by personal trainers. After all, it could work wonders for your career.
We'll refer you back to the saying we cited in the introduction – 'Fight the enemy where they aren't.' Positioning yourself as a personal trainer for disabled clients is how you can do that.
Related: Personal Training for people living with disabilities
4. Pre and postnatal fitness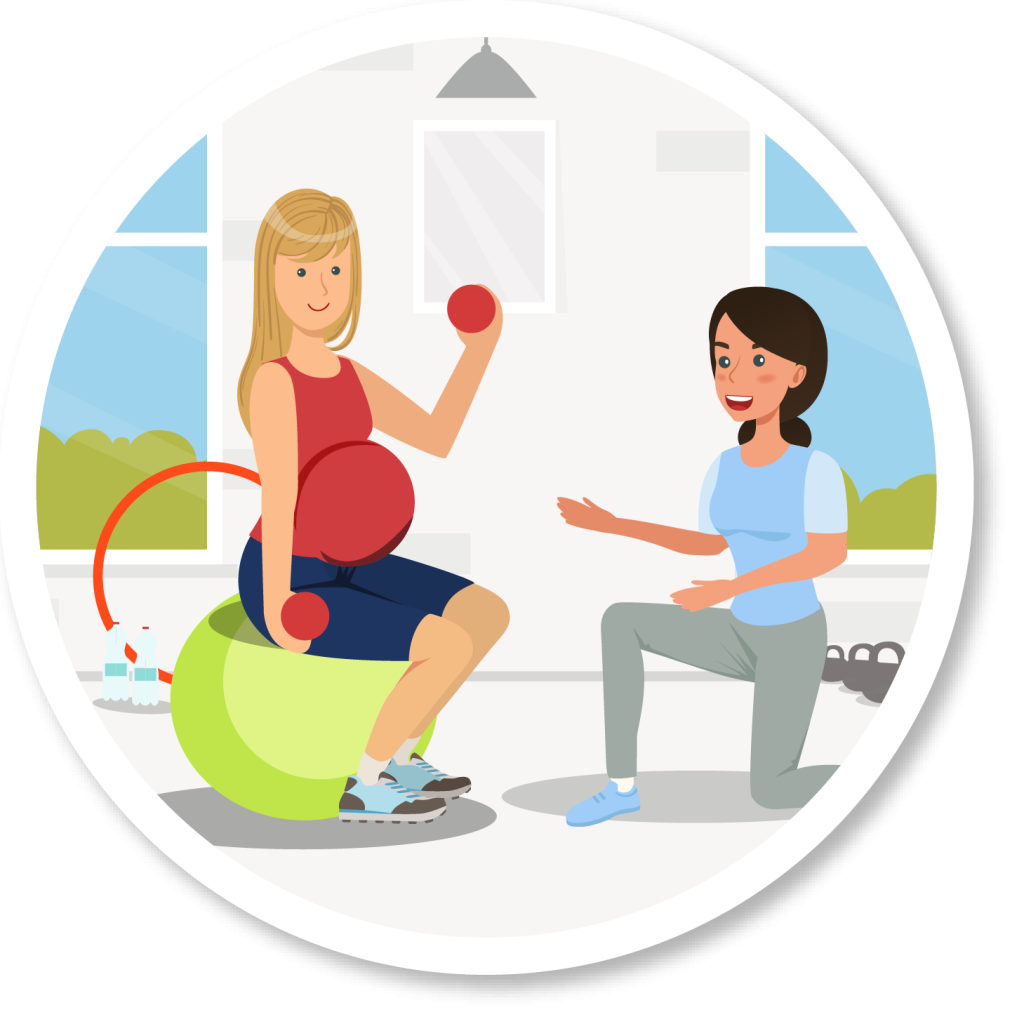 Qualifications available
Antenatal & Postnatal Fitness Instructor Course – Focus Training
Level 3 Pre and Post Natal Personal Training Certification – The Fitness Group
Level 3 Pre and Postnatal Course – HFE
Being a personal trainer for prenatal (or antenatal) and postnatal clients is valuable in the same sense as training seniors and kids. You're helping people navigate a specific part of their life which can be challenging in many different ways, as any mother will tell you.
Although this is technically a single niche, it comes with various challenges and requirements, depending on whether your clients are pre or post-pregnancy. There are numerous exercises that you should avoid when training with pregnant women, while a new mother is likely to have reduced functional strength and weakened pelvic floor muscles.
Once you've created tailored workouts that take these factors into account, your clients will reap the myriad of benefits that come from pre and postnatal fitness classes, such as weight loss, increased energy, and better quality of sleep. Most importantly, your clients will be better equipped to mitigate the mental obstacles that come with being a new mother.
Sheffield-based personal trainer Kate Campbell specialises in antenatal and postnatal fitness. She said: 'After I had my second child, I realised there were like-minded women out there who wanted to stay fit and be strong for labour, but they weren't being given the opportunities to exercise as they wanted. I also felt like conventional gyms could cause injury for pregnant women.
So, I decided to be a personal trainer and help pregnant and postnatal women. Eventually, I got so many clients that I gave up my job and became a personal trainer.'
You can read our full interview with Kate here.
Related: The importance of being a Level 3 Pre and Post Natal Instructor
5. Working with athletes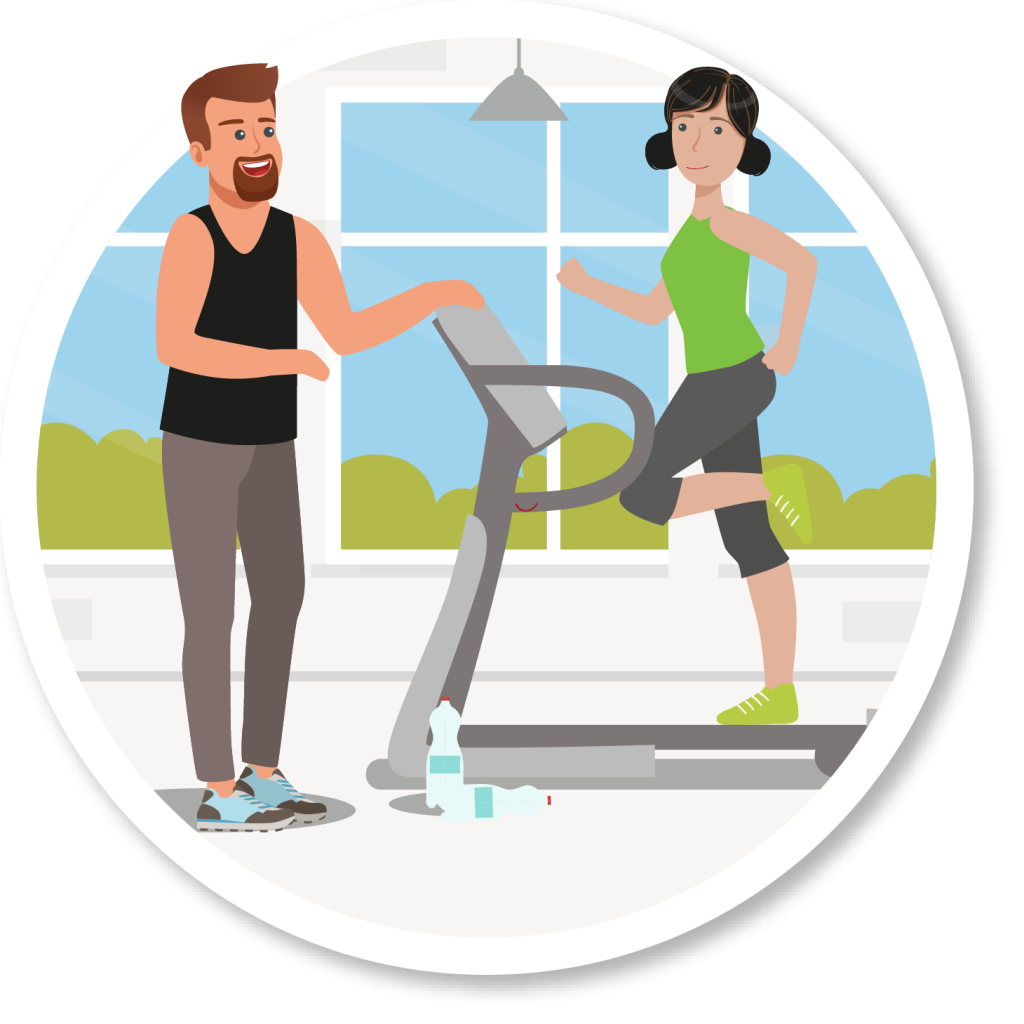 Qualifications available
Level 4 Elite Personal Trainer Course – Future Fit Training
Level 4 Certificate in Nutrition for Weight Management and Athletic Performance – OriGym
Athletes may not be the first demographic that spring to mind when you're thinking of a niche client base you could work with, as they're not an everyday type of client.
But there are many reasons why you should consider working with them:
You don't have to sell the idea of exercise to these people. They already understand the benefits of exercise – drive and self-motivation are second nature to them. They're on your wavelength.
This type of client needs to train smart – the small details make all the difference. Therefore, your sessions and programmes need to be finetuned as much as possible to meet their goals. You might feel more under pressure, but this pressure will make you a better personal trainer and maximise your attention to detail – as will the qualifications we linked to above.
According to the Professional Players Federation, there are more than 17,500 athletes in the UK. That's a pretty sizeable pool of people. Considering there are around 23,000 personal trainers in the UK, and the vast majority of them train everyday people, it's a safe bet that many of these athletes (particularly the semi-professional and amateur athletes) don't have a personal trainer.
If you're thinking, 'This is all well and good, but how would I even find or approach these people?', there are loads of articles out there like this one that'll steer you in the right direction.
You should also read the below article, which explains more about how you can make the most of training athletes and use this niche to carve out a successful career.
Related: Get In The Game with Personal Training for Athletes
6. Training with the LGBTQ+ community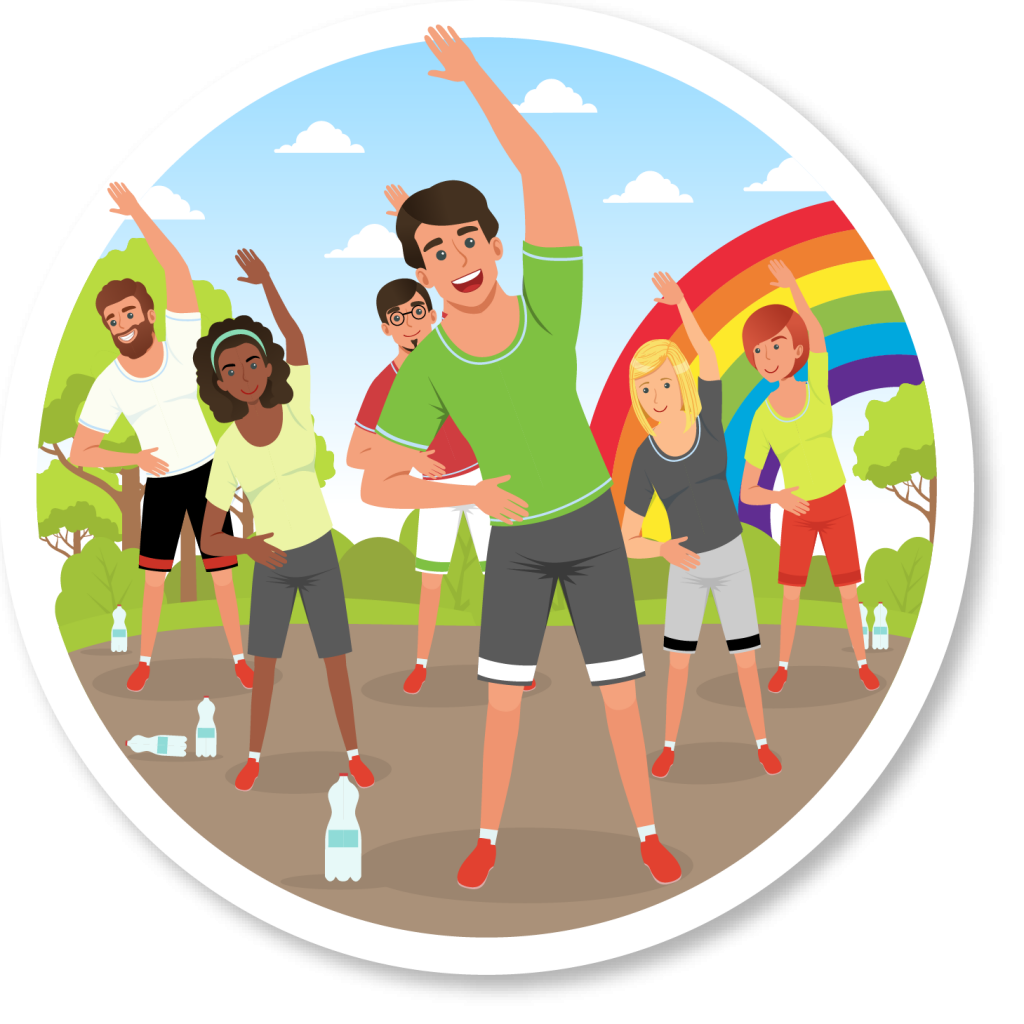 Despite the progress that's being made to accommodate and understand the LGBTQ+ community, more action still needs to be taken to make gyms and fitness centres inclusive. Many people within this community don't feel safe working out in these spaces and face the same stigma there as they do in their day-to-day lives.
A recent survey reported a rise in 'gymhibition', with 33% of 18 to 35-year-olds feeling too self-conscious to join a gym. Members of the LGBTQ+ community are likely to feel this 'gymhibition' as acutely as anyone.
For example, if a trans person visits a gym containing male and female changing rooms and spinning classes that are attended solely by women, what impression of exercise is this likely to create in that person's mind? Then there's the alpha-male culture that exists within certain facilities, which undoubtedly alienates members of the LGBTQ+ community.
Therefore, many of these people may turn to online or one-to-one personal training as a means by which to exercise without feeling marginalised.
If LGBTQ+ people feel like there aren't many trainers out there who they'd feel comfortable around, then what a great opportunity this could be from your perspective. You could become not just the go-to trainer for LGBTQ people in your area but potentially in the UK. If you're one of the few personal trainers to provide such a service, who knows how big your client base could become?
Related: Making Your Personal Training LGBTQ+ and Trans Inclusive
7. Life coaching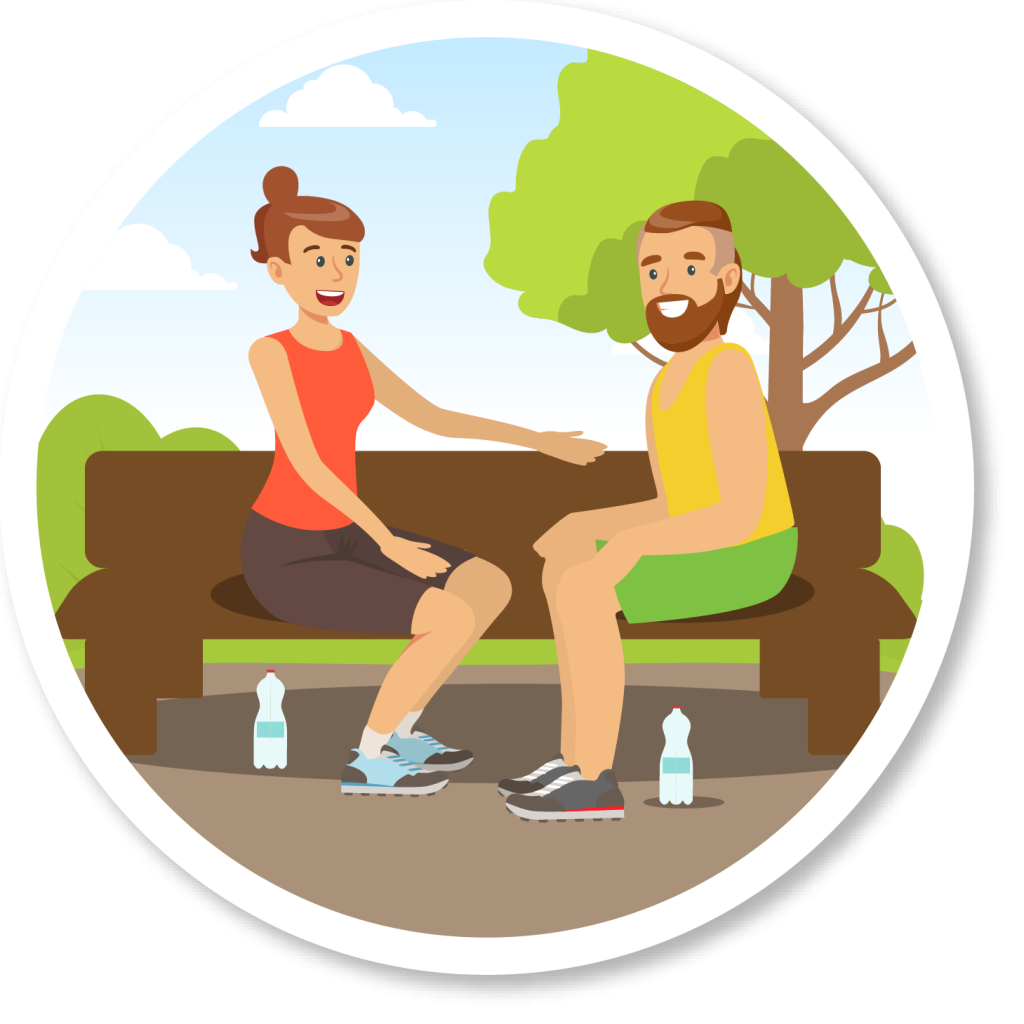 Qualifications available
Level 4 Advanced Personal Trainer & Life Coach – The National Register of Personal Trainers
Life Coaching Course for Personal Trainers – TRAINFITNESS
When we surveyed over 700 personal trainers last year, 27% of respondents indicated that they want to gain a Level 5 Certificate in Life Coaching. This statistic shows that many of today's fitness professionals want to get to know their clients on an interpersonal level, away from the gym or fitness studio.
It's an obvious point to make, but if your clients can see you as 'more than a personal trainer', this will open up a lot more doors for you in your career. Given the increased emphasis on people's mental health and managing different aspects of their life, it's no surprise that this niche has become increasingly popular.
One of the personal trainers to take advantage of this growing trend is Scott Laidler, an Insure4Sport policyholder. Scott has trained everyone from high-net-worth executives to royalty to film and music personalities in the UK and US, and he was the personal trainer to cast members from the Fantastic Beasts film series.
Life coaching is one of Scott's specialisms. His foray into life coaching was based on more than ten years' experience as a personal trainer and research he carried out while studying for a Bachelor's degree in psychology.
Scott's process is modelled on various factors, principles, and patterns. You can read about these processes in more detail by clicking on the link above.
Related: The Top 9 Benefits of Being a Life Coach
Whether you're a fully qualified personal trainer or training to be one, having specialist personal trainer insurance should be one of your top priorities if you don't have it already. After all, it could save you thousands of pounds in the long run.
At Insure4Sport, we provide comprehensive cover for personal trainers, including:
Up to £10 million of Public Liability to cover your legal fees if a client claims against you for an injury they suffer doing one of your sessions.
Equipment cover in case your equipment is lost, damaged, or stolen.
Personal Accident cover to help cover the cost of physiotherapy or dental treatment if you suffer a serious injury while training.
This is just a flavour of what we offer, and all of our wedding ring insurance policies are underpinned by the Ripe Guarantee. This ensures that we provide great cover and exceptional service at the right price.
To find out more about our personal trainer insurance, click the link above. If you want to get a quote with us, you can do so in just a few clicks here.
Related
How To Set Up A Personal Training Business
SEO Tips For Personal Trainers
7 Things Every Newly Qualified Personal Trainer Needs To Know