We sat down with Kate Campbell to talk about her personal trainer business and her fitness classes for antenatal and postnatal women.
Kate, an Insure4Sport policyholder, moved to Sheffield from Liverpool over 20 years ago to take up a career as a midwife.
After 13 years in the industry, Kate created Keep Mums Fit in 2007 to provide new and prospective mothers with an environment in which to exercise safely.
In the process, she made the career move from midwifery to personal training – and hasn't looked back since.
Here's Kate's story in full.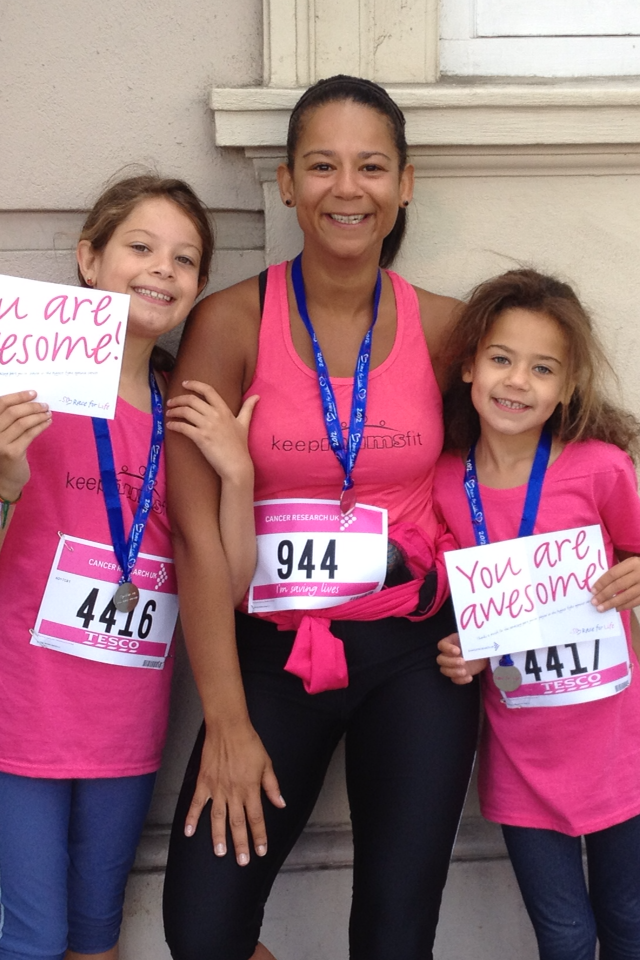 Why I changed careers
I was a practicing midwife and spotted a gap in the market, which inspired me to set up Keep Mums Fit. I've always been into fitness and, to my mind, there wasn't much out there for people who liked the gym. There were yoga and aquanatal classes, but nothing that gave you the buzz of exercise.
After I had my second child, I had this 'lightbulb' moment. I realised there were like-minded women out there who wanted to stay fit and be strong for labour, but they weren't being given the opportunities to exercise as they wanted. I also felt like conventional gyms could cause problems for pregnant women, such as injury.
It was then that I decided to be a personal trainer and help pregnant and postnatal women. I got set up in this tiny studio expecting a few antenatal and postnatal women to come through the door, but eventually I got such a wide range of clients that I had to give up my job and became a personal trainer.
How I became a qualified personal trainer
While training my first batch of clients, I studied at Professional Fitness & Education and Focus Training at weekends, in between raising two kids.
As well as holding a Level 3 Personal Trainer qualification, I also hold the Central YMCA qualification in Exercise to Music and have a Level 3 Certificate in Instructing Physical Activity for Ante/Postnatal clients.
Studying for these qualifications was really helpful and gave me a good grounding – not like some of these cheap online courses which make people think they're fully qualified to become a PT.
That said, I'm not sure the courses I did fully equip you for real life. I think they should focus more on mindfulness and nutrition – namely, a more honest approach to nutrition.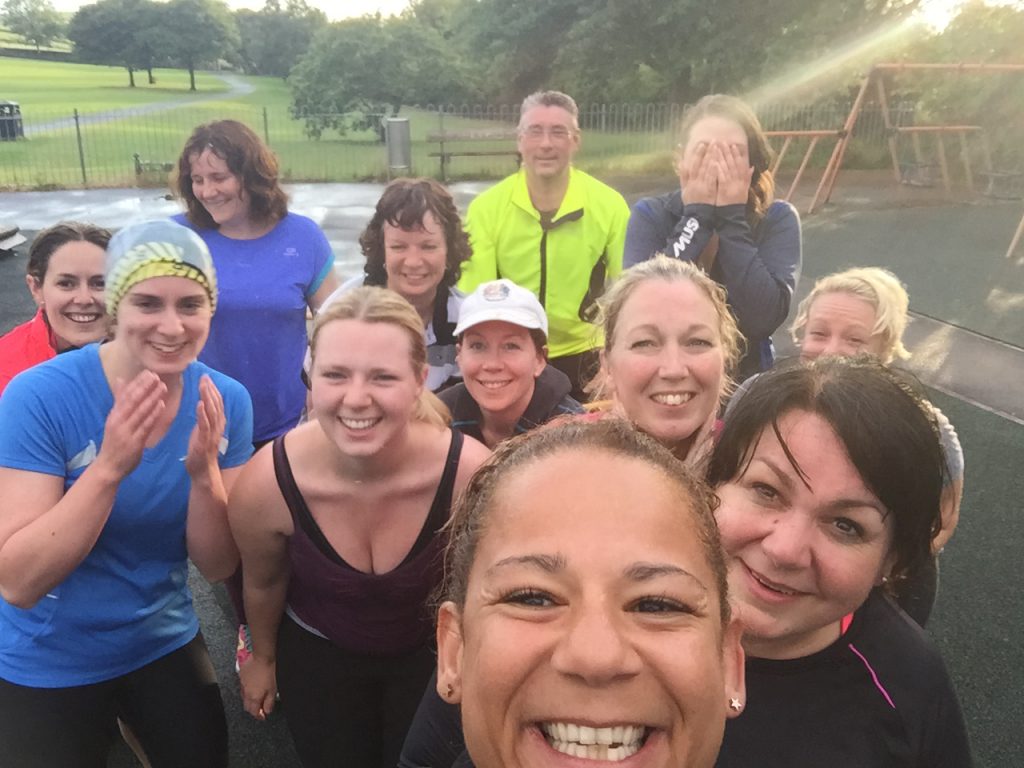 What I love about my job
Working with people – undoubtedly. You've got to know and understand who you're working with and have an affinity with their background and lifestyle. Only then can you properly help them.
I love being able to make a difference to the mindset of my clients and seeing people changing themselves, not me changing them. It's about me instilling knowledge and providing support which they can apply to their own life.
They may not all reach that initial goal, but if they can take the tips I've given them and use them when training elsewhere – either in a bigger gym or in a running group – then I know that I've done my job. I've not just given them a plan and mentally beat them up, I've helped them find themselves.
Who I've helped along the way
One of the most amazing case studies I can think of is a lady who contacted me and said she wanted to start running. In my mind, I pictured someone in their 30s or 40s – but this lady was 60.
The first thing I asked her was 'Why now?'. Why did she want to take up running at this point in her life? Her answer was that she was a doctor and she regularly goes to Geneva to host lectures. Before each lecture, she would take a walk around Lake Geneva. She said: "Kate, I want to be fit enough to get up later and run round the lake."
She started on a walk-run programme and nine months of us exercising together, she'd gained the confidence to run. To this day, she runs all the way around the lake three times a week.
The other inspiring stories are the postnatal Mums I've trained. Some of them have competed in the Sheffield 10 10 10 and, in last year's event, the first pictures of the event that went up on social media featured several of the women from my postnatal classes. That was just incredible.
Where I've faced challenges
The biggest challenge for me, being 43 years old, is being up against all these whippersnappers coming up in the industry who are a lot more social media savvy. They can get their brand across a lot more quickly and know how to draw in new clients, so that's something I've had to adapt to over the years.
As I referenced earlier, more and more 'personal training courses' are popping up online. As a result, the personal training industry is becoming flooded with people who think it's easy money, but quickly find out it's not.
Trying to switch off is another big challenge. I don't think anybody outside the industry understands that being a personal trainer is almost like a 24/7 job, especially nowadays with the advent of social media.
It feels like your mind is never off your job and this not only causes problems in marriages and relationships, it impacts on your mental health. You'll see these personal trainers on platforms like Instagram and you sometimes wonder: 'Are they getting their work and life balance right?'.
I've learnt that I'm important and my clients must understand that. Whilst I'm a people pleaser and I want to do everything I can to support someone, if I take it too far it can negatively affect my life. I think I've got the perfect balance now and I'm really happy in general, but I've only got to where I am because of years of difficulties.
When I decided to get personal trainer insurance
The more clients I took on, the more conscious I became of the risks associated with my job – especially given that I was working predominantly with pregnant, or 'high risk' women. I wanted to get covered before it became a full-time operation and I would advise all other personal trainers to do the same.
If you're not sure whether you'd be protected in a particular scenario, get insured. It's easy to get on the phone and sort out the right cover and ultimately, being insured allows you to do your job without worrying what could go wrong.
If, like Kate, you're showing clients how to perform certain exercises, you need Public Liability insurance. This protects your legal liability if someone makes a claim against you for an injury they've suffered during one of your sessions.
If you take out Public Liability with Insure4Sport, £1m of Professional Indemnity cover is included as standard to protect you against claims made following any advice you've given.
Get an instant online quote with us today and leave nothing to chance.