Knowing how to set up a personal training business is tough, as there are lots of elements to consider. For most, setting up a business can take years of hard work and, unfortunately, not all personal trainers make it.
Many personal trainers go out of business within the first two years. Not because they're bad coaches, but because they lack the business skills needed to succeed in the competitive fitness industry.
The good news is, this doesn't have to be you. We want to help you avoid the common pitfalls and build a successful, sustainable personal training business.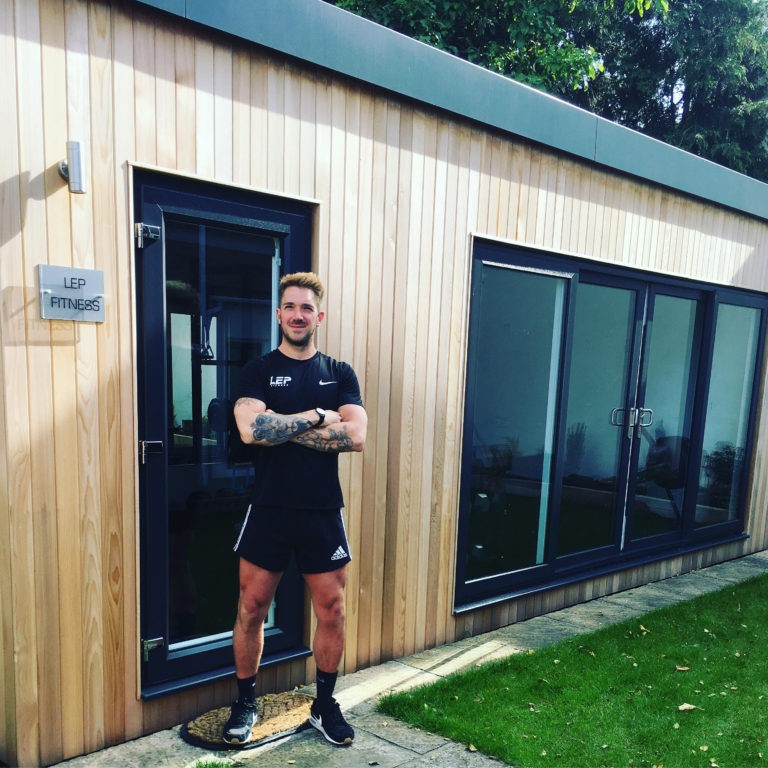 We asked Nick Screeton, founder of LEP Fitness, for his advice on how to set up a personal training business.
Here are his tips.
Get the basics right
If you want to set up your own personal training business, you need to cover some key areas:
Make sure you have the right qualifications
Register yourself as self-employed or set up a limited company
Get sports insurance (Public Liability and Professional Indemnity are most important for personal trainers)
Fill out client forms (client screening, PAR-Q, Terms & Conditions)
Create a name for your business
Get a logo for your brand (you can get this done on somewhere like Fiverr)
Create a business plan
Start with the end in mind. If you could wave a magic wand and have your dream personal training business, how would that look?
It's essential to take some time out to think through your business. Create a vision and – importantly – a business plan.
Here are some questions to consider:
How many sessions per week will you host?
Will you work in a gym or private studio?
How much will you charge per hour?
Will you carry out one-to-one coaching, bootcamp classes, online personal training – or a combination of all three?
Will you work alone or have a team of personal trainers working for you?
Creating a business plan, as opposed to jumping straight in at the deep end, will make your business more sustainable long term.
Ask yourself – who is your ideal client?
Who are you going to serve?
Lots of personal trainers take on anybody and everybody and end up with a mixture of clients. One client is 75 years old, another 18. One client wants to lose weight, while another wants to build muscle. One client wants to train for a marathon, while another wants to improve flexibility.
There's nothing wrong with this, and it's a good way to get experience. But, if you want to work with a particular clientele, you need to be clear from the start who that clientele is.
Here are some questions to help you establish your ideal client:
What do you specialise in? Fat loss, muscle building, sports specific training etc.
What do you feel the most passionate about?
Who would you like to work with? Men? Women? Both? How old are they? What is their profession?
Once you establish the answers to these questions, you can market yourself directly to your audience.
This brings me to my next point.
Think about how you'll acquire clients
As a personal trainer, you need clients. Otherwise, you'll go out of business. That's pretty obvious, right?
But how do you get clients?
Firstly, you need to know who you're marketing to (see the previous point). The clearer you are about your 'ideal client', the more you can tailor your marketing approach. Please don't skip this step because it's vital.
Once you know your ideal customer, you can create tailored content for your audience.
For example, let's say you want to be a weight loss coach and work with women between 35 and 40 years old.
Ask yourself questions such as:
Where would you find women of this age day-to-day?
Who do they listen to and who do they take recommendations from?
What problems do they face?
You can then provide solutions to the above and reach out to your audience directly.
10 ways to acquire clients
There are lots of ways to pick up clients and reach your target audience, such as:
Facebook (free or paid advertising)
Instagram (as above)
Google (Google Ads, SEO) – see Insure4Sport's SEO tips for personal trainers
Email marketing
Blogging
Posters
Flyers
Business cards
Seminars
Online forums
Build trustworthy relationships with clients
People need to know, like and trust you before signing up for personal training sessions with you. Let's delve into this.
Know – if you work in a gym, build a rapport with as many members as possible. If you're an online personal trainer, share photos of you and your clients and create a bio introducing yourself.
Like – for someone to buy, they have to like you. You can do this by providing valuable content, as well as being friendly and approachable.
Trust – why should someone invest in you? Your potential clients need to believe that you can help solve their problems. You can build trust by getting 'social proof'. For example, testimonials, reviews, before and after photos and success stories. You can also offer a money-back guarantee. This shows you're incredibly confident in what you offer and there's no risk for the client.
If you get people to know, like and trust you, you'll be well on your way to having a full diary of clients.
Get organised with your finances
How are you going to charge your clients? There are lots of ways you can do this, such as:
Invoices (BACS transfer)
Standing orders (whereby clients pay monthly)
PayPal
Cash
It's essential to get organised with your finances, so you can live comfortably on your income. I recommend seeking help from a qualified accountant.
I would also recommend trying to save at least 10-20% of your income for a rainy day as there may be months when you have fewer sessions. For example, the summer months when people go away on holiday. Or, indeed, a global pandemic.
I understand that it may not be possible to save, especially when starting your business. But once you start getting surplus cash, save some money just in case. It'll take off the pressure and help you sleep more peacefully at night.
GOAL: As your business grows, see if you can save a pot big enough for you to live off for three to six months.
Work on personal development
Remember this saying: "Your business grows as you grow."
The more you work on yourself and your business, the more successful you'll become. You can work on personal development by:
Reading books (recommendations below)
Think & Grow Rich – Napoleon Hill
Rich Dad Poor Dad – Robert Kiyosaki
Mindset – Carol Dweck
Hustle Harder – Curtis Jackson
Jab, Jab Right Hook – Gary Vaynerchuk
Why not set yourself a goal to read at least one new book per month? The more you know, the more you can help your clients and build a successful business.
Listening to podcasts (recommendations below)
Mastery Podcast – Mark Coles
The Phil Graham Podcast
Dr. John D Martini Podcast
Why not aim to listen to at least one or two new podcasts per week? You can do this on your commute to the gym, or when driving.
You could also:
Attend courses – to increase your knowledge of physiology, psychology, business, etc.
Hire a mentor – a business coach, a personal trainer, somebody you look up to and who can help you grow a successful business.
Final thoughts
You can set up a personal training business in a day but building a successful personal training business takes time.
You know already that getting fit and in good shape takes lots of hard work and consistent training. Well, the same applies for business.
If you work hard, keep learning and working on your personal development, you can build the personal training business you've dreamt about.
Specialist personal trainer insurance from Insure4Sport
Many thanks to Nick for his insights. As he touched on above, specialist personal trainer insurance is essential when you're starting out. This protects you if a client makes a claim against you or if your equipment is lost, damaged or stolen.
Find out how our personal trainer insurance can benefit you by clicking the link above, or get an online quote with us today.