Amidst the coronavirus outbreak, many personal trainers are making the most of a bad situation by training clients from home in order to keep getting business and keep people healthy. But, how do you make working from home sustainable if you've got little to no experience in this area? We speak to three specialist online personal trainers, to get their top tips on how to run a personal training business from home.
If a personal trainer is training clients online, what are some of the essential things they should bear in mind?
Paola Langella is a health coach nutritionist and owner of Shapes Studio, an online fitness and Pilates studio.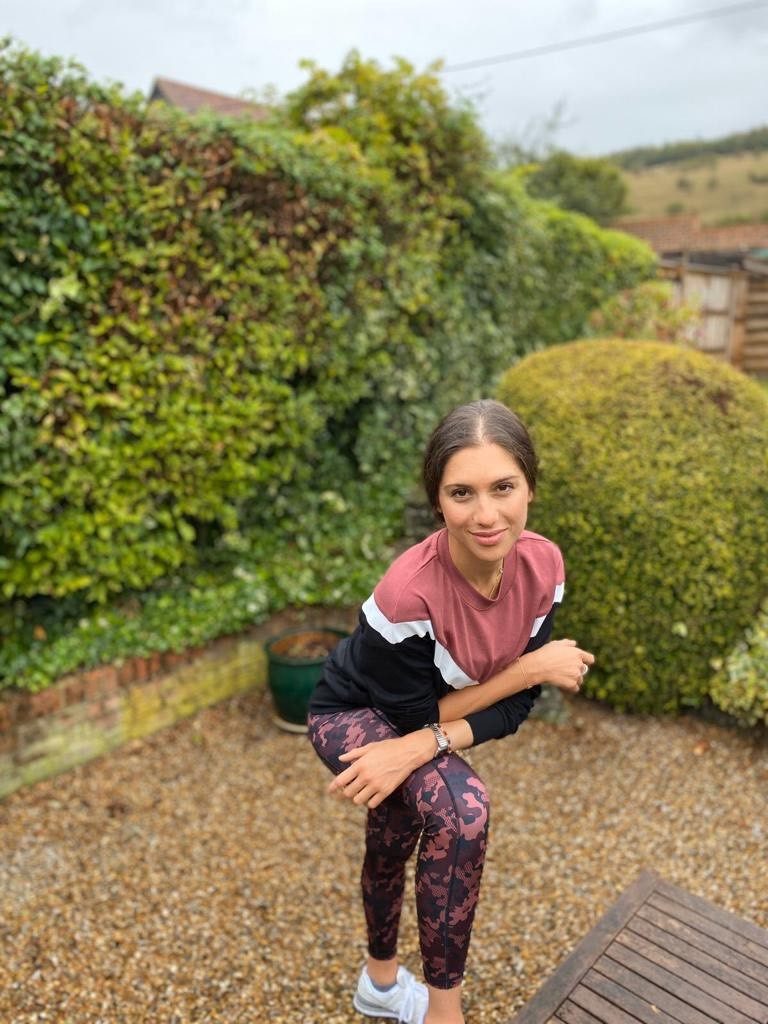 First, check the space is safe for the client and ask if they have any injuries. Work out the fitness level of the client and give them time to feel ready and get accustomed to the space. Ask them to confirm the quality of the audio and video and if any adjustments are necessary.
Ste McGrath is the founder and director of Get Results Training, a specialist online personal training company serves 130 clients.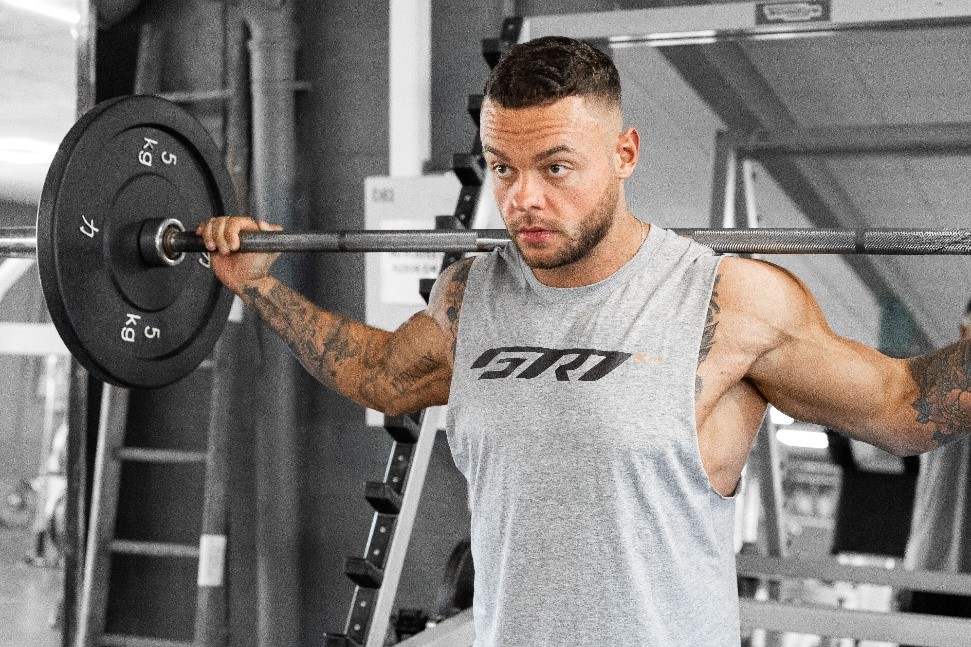 Training clients online isn't the "easier" option many people believe it to be. A lot of people assume online training is working for a couple of hours a day on your laptop. The reality is much different – you need to be constantly checking in with clients, giving feedback and updating training and nutrition plans.
Lee Chambers is a REPS Strength and Conditioning Coach, online personal trainer and founder of Essentialise.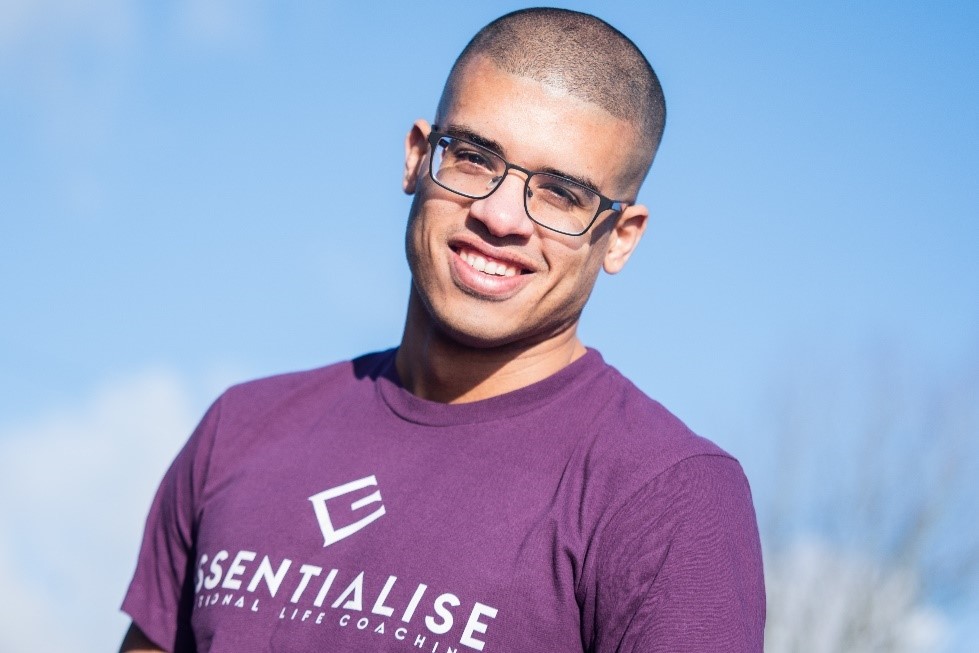 Being online gives you access to a world of clients. However, this means you need to define who you'll work with, what problem you'll solve for them, how you'll do it and how you can reach them. It's a competitive industry and if you're everybody's PT, your message won't get to the people who will hire you.
From your experience, what are the main differences between online personal training and training someone in person?
Paola
Online training sessions tend to be shorter than in person. I've found slightly shorter sessions are preferable when you're online, as it's tiring for the client to keep looking at the screen to check the movements. Also, because there's not as much interaction required when training online as in face-to-face classes, the online sessions can feel more intense for some clients. For these reasons, I advise keeping classes to around 45 or 50 minutes.
Ste
With online training, you've got to be proactive in and out of sessions. You need to be very clear about what you want your clients to do, when they're to check in with you and the progress they should be making. With 1-1 training, you know you're going to see your client at some point to catch up, whereas with online training it's your responsibility to keep on top of this. Make sure you have systems in place to ensure no clients are being forgotten or left to their own devices.
Lee
You can't build the same instant rapport over video call as you can by the bench in the gym. This means it takes more touch points to get clients onboard. Once they're onboard, treat them like a VIP and give them excellent service, as they'll be a powerful ally if they give you a video testimonial and refer you to their friends. Hopefully, your existing clients can be your online test subjects as you hone your skills.
What are the best exercises to try at home to ensure your clients are working the same muscles as they would do by following an equipment-based gym programme?
Paola
I recommend investing in a resistance band. There are lots of resistance exercises the client can do with this that are similar to the movements they'll already be familiar with from using gym equipment.
Ste
There are lots of exercises clients can carry out at home using a suspension trainer. Unless they have access to a horizontal bar in their home, upper body pulling exercises can be tricky to programme with just bodyweight, but the suspension trainer solves this problem. Building a base of hip hinge, lunge, squat and horizontal and vertical pushing and pulling patterns should be the basis of all workouts, especially workouts at home. Getting your client to perform 100 burpees and star jumps might make them tired, but this is not productive to their goals. Therefore, you should apply the same thought and care as you would with a client in the gym.
Lee
This is bespoke to each client, but there are some staple exercises for beginners that you can adjust for more advanced difficulty by adding additional factors or movement. These include:
Skipping
Squat
Lunges
Calf raises
Press-up
Plank
Side plank
Tricep dips
Dumbbell rows
Sit-up or Crunch
What is the secret to being a successful online personal trainer?
Paola
To feel comfortable in front of the screen like you are in the studio or in the gym. Do not let the client feel that the space is different and let them relax before the session with some breathing. Another tip is to take the time to teach the client how to position the laptop for exercises which require standing or lying down, so that the class flows well. Lastly, you need to create easy but effective exercises.
Ste
The secret is the same as all careers – be good at your job and deliver the result that the client is paying for. To do this, you need to be attentive, motivational and have the right systems in place for your clients to succeed. Good online training is much deeper than sending a couple of spreadsheets. It should be an educational system that meets the clients at their current level, both physically and mentally, and progresses them to where they need to be.
Lee
You need to be prepared to fail, mess up and not attach emotion to it. See it as an experiment, dig for clues as to how it went wrong and learn from those mistakes. It's the only way we grow. And don't be afraid to ask your clients for feedback, they're your greatest source of data!
What would you say to any personal trainer who has little to no experience of online personal training but is thinking of getting into it?
Paola
Start by posting a few free videos on social media first and ask for feedback. It's better to give free videos to help more people, because the more people see what you have to offer, the more chances for your style of teaching and/or expertise to resonate with someone enough that they then become a client. Also, I recommend staying authentic to what you teach, without trying to copy anyone. People are different and maybe what clients are looking for is exactly what you offer. So please don't be scared to think you are not good enough – you need to just show your expertise.
Ste
Firstly, I would say that you should attempt to deliver the extra benefits of an online service to your current 1-1 clients. Effectively track and monitor their workouts outside of your sessions, have them check in online and monitor their nutrition online. This will allow you to see if online training is the right fit for you, without turning your current business model on its head.
Lee
Put together a plan, prepare for it not to go to plan and leverage the knowledge of other trainers who have made the transition. Come into it with a beginner's mind and be keen to learn. The first few months will be challenging, as you go from spending most of your time training to juggling a website, marketing yourself, creating new content, sorting the finances and finding new clients. You can't neglect any of these tasks, as they all rely on each other to build momentum.
In light of the coronavirus outbreak, which will lead to more personal trainers venturing into online training, could you see this industry growing at an even faster rate than anticipated in the coming years?
Paola
Yes, I think online training will grow faster now. In the long run, this will be beneficial in educating people about a service that can be invaluable when they travel for work or go on holiday.
Ste
Yes, but it needs to grow in the right way. If people turn to online training as a quick cash option in place of 1-1 training, with no real desire to offer an exemplary service, it could harm the online training industry. Online training isn't for everyone. The lack of in-person communication and the reliance on technology can be difficult for some and moving into online training without a full understanding of this can lead to a poor experience for both trainer and client.
Lee
Online personal training is slowly gathering momentum and I believe this will only increase in the next few years. Look at it this way – 10 years ago, Uber didn't exist and now it gets you almost anywhere with the touch of a button. As a PT, it's important to stay ahead of the curve and start to embrace the digital element, especially given the recent pandemic. As people want things to be more bespoke, more efficient and more accessible, online PTs will start to come into their own.
Many thanks to Paola, Ste and Lee for their insights. In terms of the platforms they would recommend, Skype and Zoom are the best platforms for one-to-one and smaller group sessions and a rate should be agreed with your client(s) in advance. Instagram Live is one of the best platforms to use if you're hosting a live workout for free to boost your profile and raise awareness of your other services.