With almost 4,000 gyms in the UK, the appetite for them is high, and the competition is tough.
So, whether you're thinking about setting up your own gym or have just opened one, you're probably wondering how to be a successful gym owner.
After spending five years as a personal trainer at a commercial gym, fitness fanatic, Josh Yell decided to take the plunge and go it alone in 2018.
He set up KOR, a boutique gym in Manchester city centre offering specialist spin and circuit-style HIIT workouts.
With little prior knowledge of running a business, and after navigating his way through challenging global times in KOR's infancy, Josh now has a team of professionals working for him, and KOR has gone from strength to strength.
We spoke to Josh to learn about his experiences so far and get his advice on how to be a successful gym owner.
1. What have you found to be the biggest challenges of being a gym owner, and how have you overcome these challenges?
I'd argue that the challenges get bigger the more the business grows.
Initially, my biggest challenge was securing capital from private investment. I spent many hours pitching my idea to wealthy businessmen I'd either met or been introduced to through my job as a personal trainer in a lucrative area.
After almost a year from having the idea of opening my own gym to agreeing on deals with investors, I thought the hard work was done – but, in truth, it was only just beginning.
The next biggest challenge was getting the building work completed on time and within budget. Then, before you know it, your doors are open, and you have zero customers. The challenges keep coming thick and fast.
I've not overcome all of the challenges thrown at me – I've instead just advanced to the next one. I think that's a healthy way of dealing with it – enjoy the challenge and then look forward to the next one.
Being a successful gym owner is a bit like playing a computer game you'll never complete.
2. What are the best marketing strategies for success when you're a gym owner?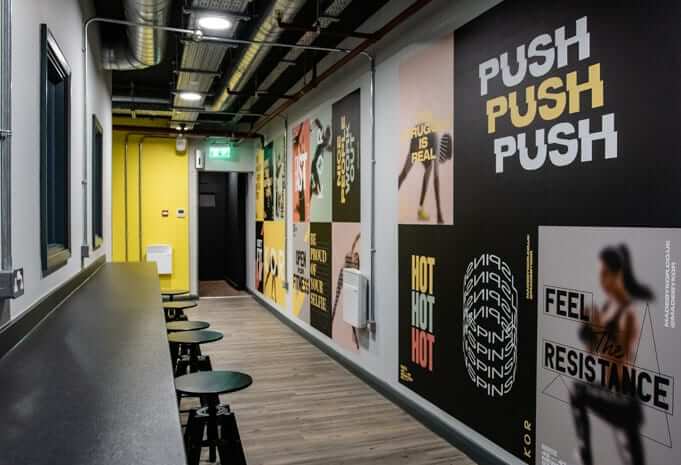 There are lots, but I would say there are two vital strategies to employ when you're starting out:
Pay for advertising – you'll reap the rewards long term
Employ a digital marketing consultant immediately
The reason I've recommended the second strategy is that if you're planning on becoming a gym owner, you've likely have had a similar journey to gym ownership as me – i.e., you've worked in a gym, been a personal trainer or class instructor, and not got a degree in marketing.
That's OK – you don't necessarily need to understand geo-targeting, paid search, landing pages, sales funnels, and cross-platform strategies. However, you MUST employ someone who does.
3. How do you nurture strong relationships with customers and ensure retention?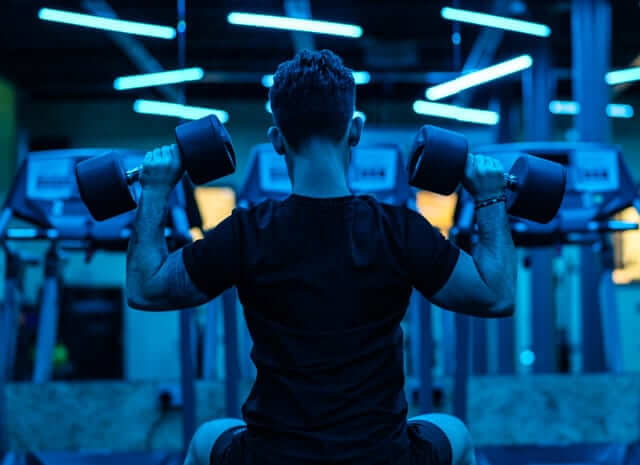 The best way to nurture important relationships is to genuinely care about your customers.
This is easy to do when it's your own business because you're enthusiastic and grateful for their custom in the first place. It's important to talk to people, find out about them, their background, why they're at your gym, and how you can help them.
If you wholeheartedly care about your customers and members and don't just see them as a monthly fee, you'll create sincere long-term relationships – but this cannot be faked.
Regarding retention, if we're talking about more boutique-style or pay-as-you-go gyms such as mine, you have to exceed customer expectations every time they come.
With no contracts or minimum terms in place, every time a customer steps foot in my studio, it could be the last time unless they're completely blown away by our service and product.
4. Can your gym be successful without having a niche offering?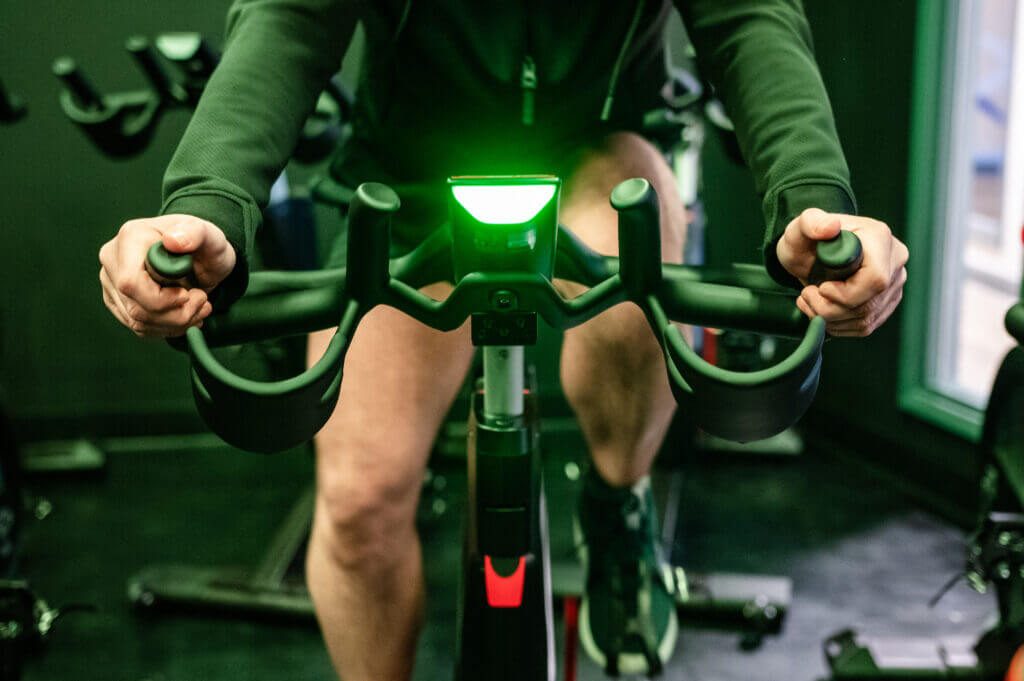 I'd say the importance of a niche depends on the nature of your gym.
For commercial gyms – yes, you can be successful without a niche. For boutique gyms, however, I don't think so.
In a commercial gym in the suburbs, for example, people pay a monthly fee and expect to train in a variety of disciplines. These disciplines include strength training, cardio, spin classes, aqua aerobics, pilates, and yoga.
However, if you pick a niche in the boutique gym industry, you'd better make sure you're the damn best at it in that area.
You don't need to be the jack of all trades, but you certainly need to be the master of one.
My studios at KOR are loud, lively, energetic, and intense. When I first opened, though, I fell into the trap of trying to accommodate everyone's needs and added a few yoga classes, which in hindsight, didn't fit our image.
I learnt pretty quickly that the yoga sessions were substandard, and the proper yoga studio down the road had little to worry about in terms of competition. That's why I got rid of them.
Look at it this way – if you go to a restaurant and the menu is ten pages long with several different types of cuisine, you know you're in for a bad meal.
Related: The Best Niche Fitness Markets Personal Trainers Can Take Advantage Of
5. Gyms can often be daunting environments for beginners. How do you create an environment where everyone feels comfortable?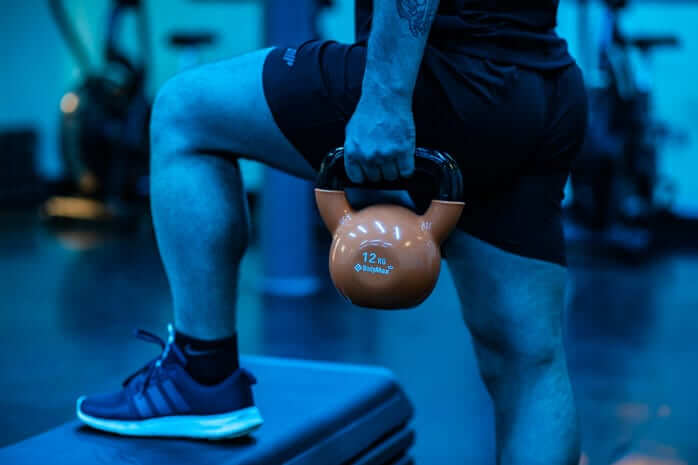 Learning people's names is crucial yet so often undervalued. I genuinely know the names of around 300 to 400 customers at a time, and calling someone by their name as they walk in for only the second time instantly puts them at ease.
If it's somebody's class, it's important that we give them extra attention and care to make sure we know what they're doing and looking for from us.
To be a successful gym owner, you also need to employ friendly, likeable people that are engaging and interested in your business.
I cannot begin to tell you the number of times I've been met by sour-faced, uninterested receptionists when visiting other studios. The vibe you create makes all the difference.
6. How has the pandemic changed the way you operate – what lessons have you learned that you'll take forward?
If I'm totally honest – the pandemic hasn't really changed the way we operate at KOR on the whole.
Of course, we've had to adapt to short term changes. The pandemic has obviously impacted us, as it has most businesses.
Still, I truly believe that there will always be a demand for the services we provide. So, I'm not going to be too reactive in making big long-term changes to suit the temporary situation we're living in.
Things will eventually get back to normal, the public fear will subside, and life will go on.
7. How integral is having specialist insurance to helping you run your business?
It goes without saying but having insurance is paramount if you own a gym and want it to flourish.
As with many other areas of your business, if it's not necessarily your area of expertise, make sure you enlist the help of a specialist who knows what they're doing.
8. What's the one thing you know now that you wish you'd known before setting up KOR?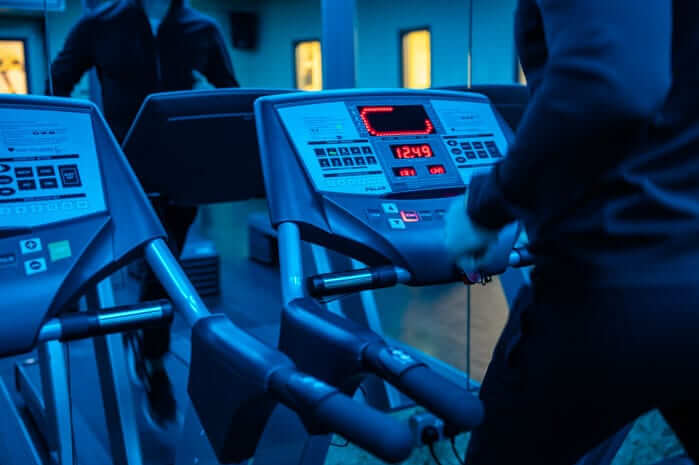 Something I wish I'd worked on earlier is identifying my weak points. Doing this would've allowed me to employ people or outsource work for people who are stronger than me in those areas.
It's important not to run yourself into the ground, thinking that's how to be a successful gym owner. Your gym stands a far better chance of thriving if you're energetic and using your strengths most effectively, rather than spreading yourself across everything too thinly.
Establish your strengths and weaknesses, and delegate roles accordingly. And perhaps the most important thing? Always employ people smarter than you.
Follow KOR on Instagram here.
KOR Manchester
45-47 Newton Street
Manchester
M1 1FT
0161 806 0655
If you own a gym, sports or leisure club, you need to insure it against possible disruption.
At Insure4Sport, we offer specialist sports facility insurance to protect you, your gym, equipment, staff, and customers.
This insurance will protect you if your equipment is lost, damaged, or stolen, if a claim's made against you for serious injury or property damage, or if extreme weather damages your building.
Find out how our facilities insurance can help you and get an instant quote today.
Related
7 Things Every Newly Qualified Personal Trainer Needs To Know
Exclusive Interview with Gym Owner Monthly Magazine's Paul Wood