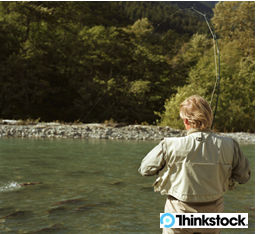 There's some great news for the estimated four million people in the UK who enjoy the sport of angling in the streams, rivers and sea around Britain.
As one of the UK's leading specialist sports insurance experts, we help lots of anglers stay protected while they are enjoying their favourite sport. And thanks to a new partnership with the Angling Trust, we're now able to offer comprehensive but cheap angling insurance policies to members of fishing clubs based all over Britain.
The Angling Trust is the voice of angling in the UK and not only helps to promote the sport and encourage newcomers to participate, it also fights against illegal fishing, protects anglers' rights and campaigns for the protection of fish stocks.
At the start of this year, insure4sport became the official angling insurance provider for the Angling Trust and began helping affiliated clubs to cut their annual insurance costs.
The cost of a combined membership subscription and insurance premium has been cut by at least 10 per cent compared to 2012 prices and what's more, anglers have the peace of mind of knowing that their policies are underwritten by Lloyd's of London.
Anyone who's keen to find out more about how to get started in the sport should visit the Angling Trust's website for information and details of clubs, tackle shops and fisheries around Britain. To learn about how the team at insure4sport can help to keep you protected when you're out fishing, simply go to the angling section on our website.