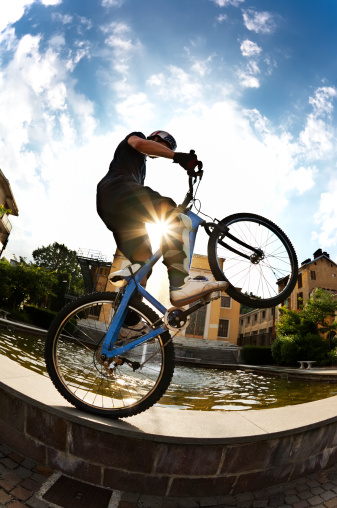 It was the biggest event of the year and had sports lovers all over the world glued to their televisions. The London 2012 Olympic and Paralympic Games were meant to inspire a generation, and now Olympic legacy funding is helping to ensure the spirit of the Games lives on.
It's just been announced that more than £16m is being directed towards 310 grassroots sports clubs. The money has come from Sport England's Inspired Facilities Olympic and Paralympic legacy fund and, according to the organisation, its target of bringing financial support to 1,000 groups in the country has been reached a year early.
insure4sport covers a wide variety of activities – supplying everything from archery insurance to insurance for kendo instructors. We're always keen to see less well-known sports receive recognition and so it's great that such a wide range of sportsmen and women will get to benefit from this cash.
Here are some of the clubs that will receive a grant:
Youth Projects 4 Wheels
The charity is run by Nottingham Outlaws BMX club and will get just over £41,000 to help improve facilities, fund on-going maintenance projects and pay for an upgrade to its track in Sellers Wood Drive, Bulwell. The cash will also help fund construction of a BMX pump track and coaching area.
Stamford Community Swimming Pool
A grant of £50,000 has been awarded to the community pool in Stamford Bridge, East Yorkshire to help modernise the building and facilities.
Barnes Sports Club
Hockey players at Barnes Sports Club in south-west London used to have to travel four miles to train, but thanks to a £50,000 grant the club will be able to pay for a multi-use games area suitable for hockey and netball.
Nottingham Croquet Club
Based to the south-west of the city centre, Nottingham Croquet Club has members that range in ability from novice to world-class. It has received a grant of almost £25,000 which will go towards an automatic sprinkler system for the club's five permanent croquet lawns.
Sport England has said that demand for funding is still massive and so the body will hand out a further £20m in grants over the coming 15 months, meaning more sports clubs across the country will benefit.