When it comes to the roles and responsibilities of a personal trainer, there's far more to the job than you may realise.
Not only must trainers complete a set of daily tasks to ensure the smooth running of their business, but they are leading clients on a journey of improved fitness and self-confidence.
Want to know more about this exciting career path? Here you'll find the roles of a personal trainer and their responsibilities to themselves and their clients.
Main roles and responsibilities of a personal trainer
1. Complete fitness assessments with new clients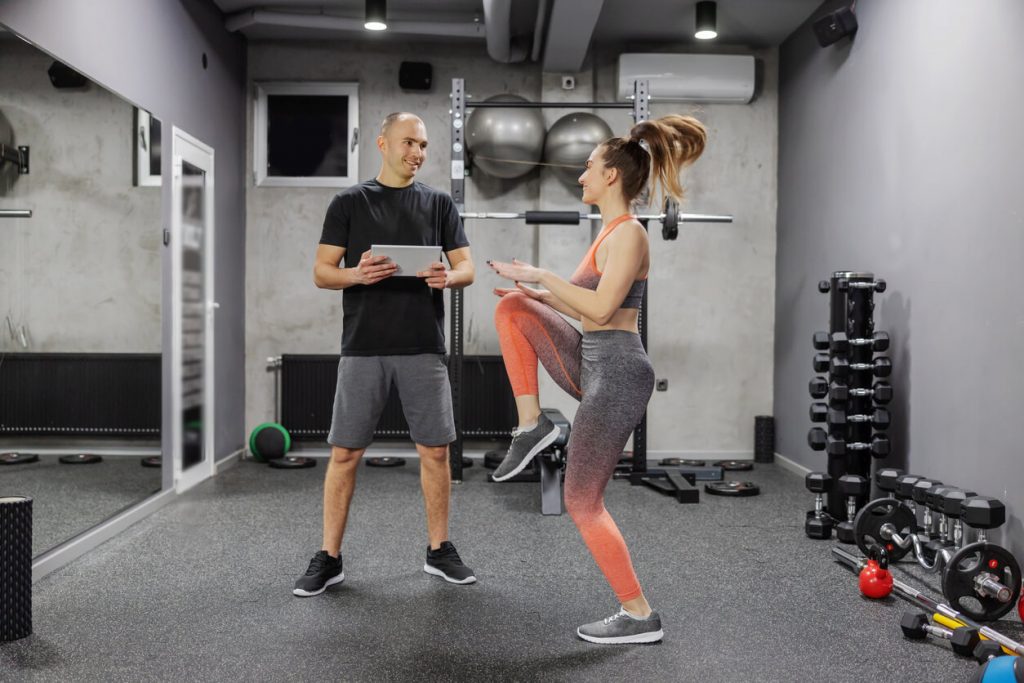 Fitness assessments are crucial for gauging a client's current fitness level and help you determine an action plan for getting them in shape.
An assessment will usually include:
Postural assessment
Flexibility assessment
Movement analysis
Muscular endurance
Muscular strength
Cardiorespiratory fitness
Anthropometric measures (body composition)
Testing your clients this way will allow you to track their progress whilst training with you. This is important for maximising your client's results and can help to boost your personal training client retention.
Related: The Components Of A Good Fitness Assessment
2. Run one-to-one training sessions
One of the major roles and responsibilities of being a personal trainer is leading one-to-one training sessions with your clients.
They usually last between 40-60 minutes and are structured based on the personalised fitness programme of the client in question.
The personal trainer will complete exercise demonstrations during the session, count reps and sets, check exercise form, and ultimately keep their clients motivated.
Related: How To Set Up A Personal Training Business
3. Create tailored fitness programmes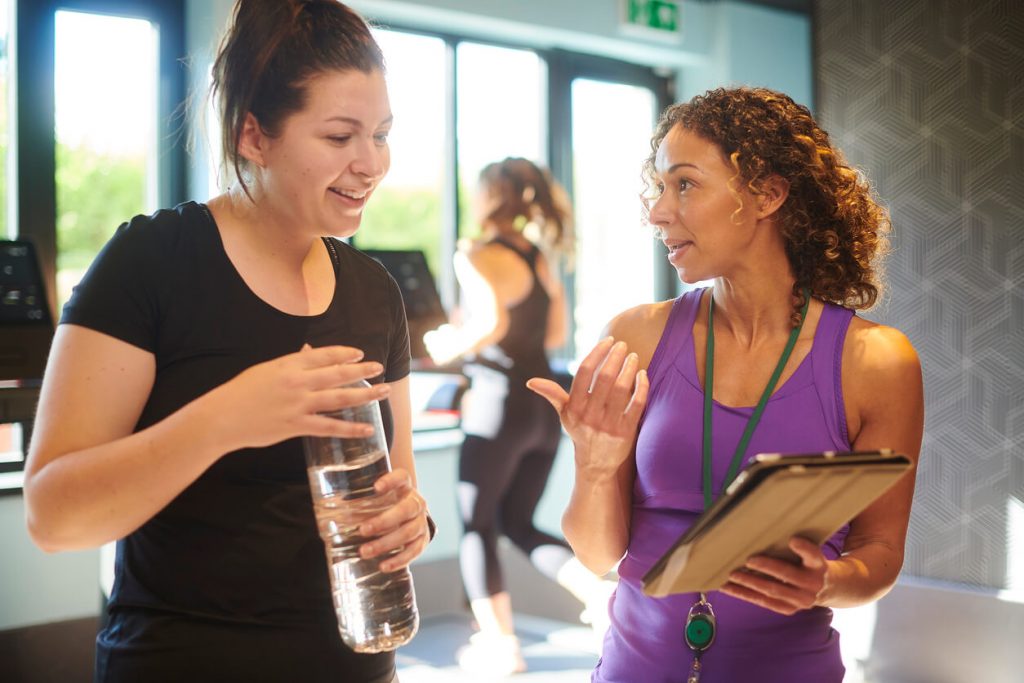 You will design tailored programmes for your clients using the results from their fitness assessment and taking their personal fitness goals into account.
This includes clients who have injuries, long-term health conditions or disabilities that could affect their performance.
A reputable trainer understands that every client is unique and strives to give their undivided attention when creating and administering personalised advice.
Related: The UK's 10 Best Personal Trainer Courses
4. Offer nutritional guidance
Most clients will expect nutritional advice from their trainer to assist them with their fitness goals.
This is one of the most rewarding roles of a personal trainer, as it involves helping clients make healthier choices that positively impact their long-term health and fitness.
However, it's important to remember that PTs cannot create meal plans that directly aid clients with medical conditions. Any recommendations you make should only aid clients with a fitness-related goal.
As a rule of thumb, personal trainers must not seek to:
Prescribe
Diagnose
Treat
Cure
Only Registered Dieticians (RDs) can provide advice that does the above.
Be careful about how you phrase your advice, and make sure you get specialist personal trainer insurance to protect you in the event of a claim.
Related: Should Personal Trainers Give Nutritional Advice?
5. Track client progress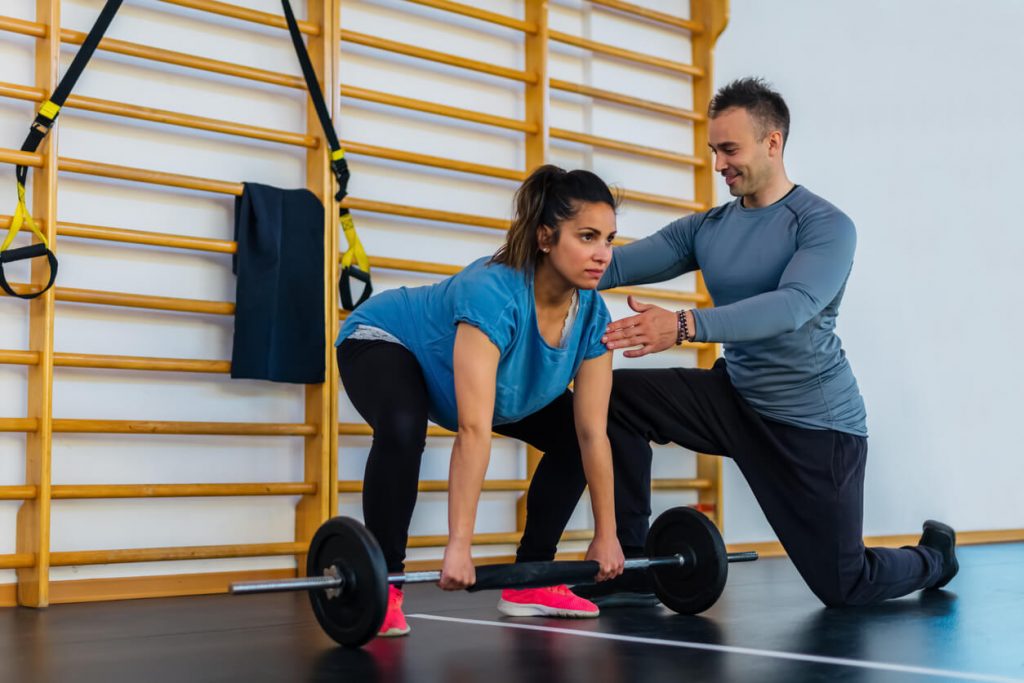 Another of the major role and responsibilities of a personal trainer is tracking client progress from session to session.
By doing this, you can assess how effective the programme is in helping your client reach their goals and make any necessary adjustments.
It also gives your clients visibility into the value your service is providing and encourages them to keep training with you.
Progress tracking can be done in many ways, but one of the most popular is inputting data into a personal training app. This way, the client can easily visualise their journey so far in the form of a map or graph.
To maximise client satisfaction, you can also track their mental progress.
Record how they're feeling in each session as well as their weight, BMI, and body fat percentage, and they'll be able to see the overall impact you're having on their life.
Related: The Best Personal Trainer Apps On The Market
6. Educate and motivate clients
Transparency is key to educating your clients on how to structure and maintain a fitness routine.
There is a lot of value to be found in teaching vs telling. Your role as a personal trainer is to ignore the urge to simply tell your clients what to do.
Many trainers believe this will reduce their retention rates. But what they don't know is clients will value those who explain the 'why' behind their programme, as understanding this will keep them motivated and ultimately help them see better results.
As you continue to educate them on advanced training methods and their results surpass their expectations, they'll only want you to push them further.
They'll realise the value of your teaching and that they couldn't possibly achieve what they have done alone. Plus, you will fulfil your role as a PT in transforming their perception of fitness.
Related: How To Be A Successful Online Personal Trainer
7. Administrative tasks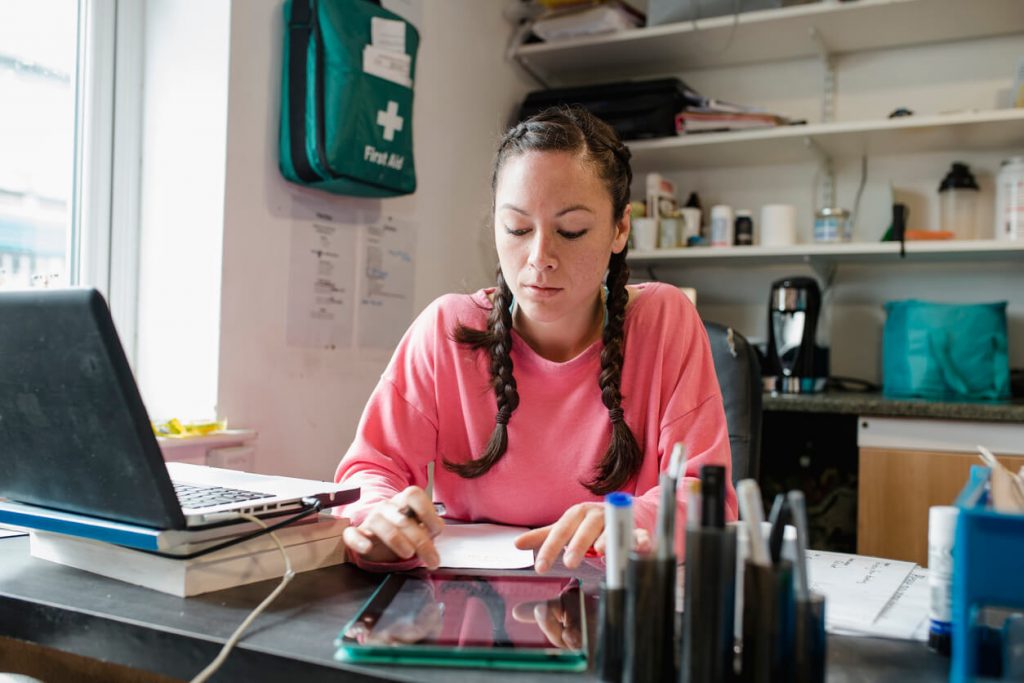 What is the role of a personal trainer beyond working with clients? It may not be what you want to hear, but admin is necessary to ensure the smooth running of any business.
If you're a freelance trainer, you can expect to spend time:
Organising your schedule
Following up on enquiries
Tracking paperwork
Managing payments
Software is a great way to automate these tasks and saves freelance or self-employed personal trainers a lot of time. All Insure4Sport policyholders get 40% off an annual My PT Hub subscription—you can read more here.
Related: How To Write A Personal Trainer Cover Letter
8. Marketing
As a personal trainer, developing your marketing skills is necessary for standing out against competitors. This is especially true if you're freelance or plan on taking your services online.
Targeting a niche fitness market is a great approach, as becoming the go-to expert in that area will help you build a dedicated client base. It'll also make your job of marketing your services easier.
Learning social media marketing and SEO for personal trainers will also help you get ahead of the game. Ranking for keywords that those in your local area will be searching for, such as 'personal trainer for seniors', is invaluable to your business.
For a fantastic example of a PT that has achieved all of the above, check out our article on How To Set Up A Personal Training Business with Nick Screeton, founder of LEP Fitness.
9. Performing risk assessments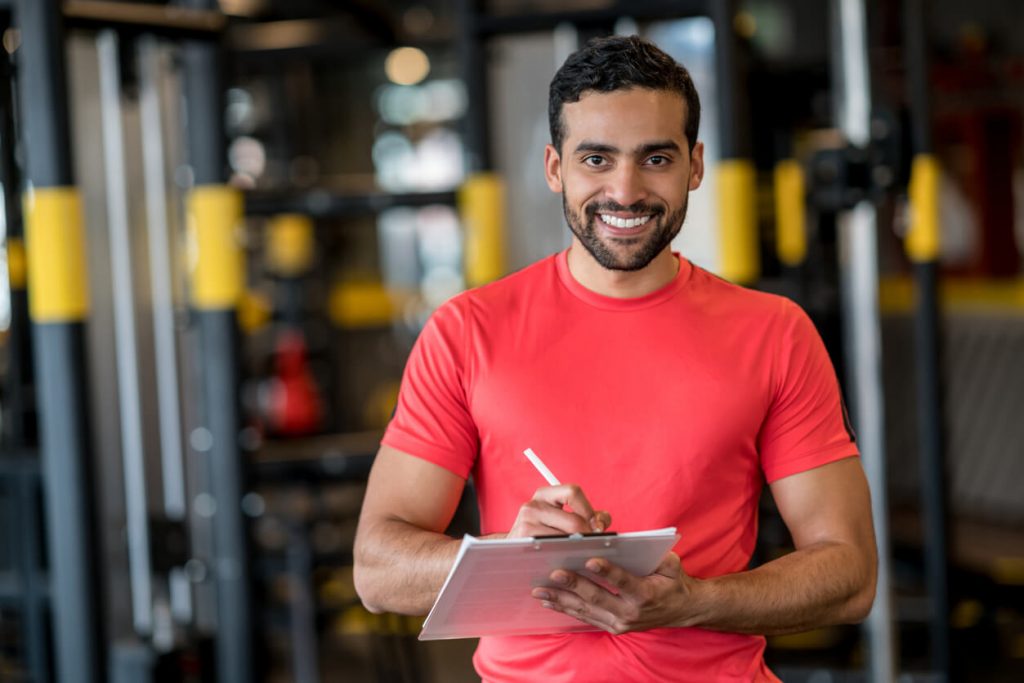 Ensuring client safety is one of a personal trainer's most important roles and responsibilities.
You can do this through a thorough risk assessment of the environment you're training in and considering multiple factors surrounding the participants themselves.
The process should look something like this:
Rate each risk factor (on a scale of 1-10)
Record the findings
Identify how you can reduce risks
Take action to eliminate the risks
For more on how this works, check out Insure4Sport's Risk Assessment Tips For Personal Trainers. That way, you can be sure you're clued up on this practice before stepping into the world of fitness.
Roles and responsibilities of personal trainers in 2022
We've covered the major roles of a personal trainer above. Still, the following points are certainly worth looking at if you want to have a successful and long-lasting career as a fitness professional.
It's your job to ensure that every client you cross paths with has a positive experience, as making an impact on how others view their fitness is what it's all about. It's what keeps clients coming to you and ultimately makes fitness accessible to everyone.
10. Acting as a positive role model
Personal training clients seek your advice because they need help with their fitness.
There can be many reasons behind this, but it's usually because they're either new to exercise or struggling to motivate themselves.
By presenting yourself as an upbeat and motivated individual that practises what they preach, you will gain their trust and find it much easier to keep them engaged with their programme.
You don't have to be in peak physical shape, but it helps if you have a healthy mindset towards training and good self-esteem, as this will naturally rub off on your clients.
It would help if you also were selective on what you tell your clients about your personal life and always remain professional. This includes your behaviour on social media!
11. Encouraging self-acceptance in clients
It's no secret that the fitness industry has been under fire in the past for influencing people to see weight loss as the ultimate goal.
Nowadays, the roles and responsibilities of a personal trainer should be to discourage this mindset and instead focus on boosting their client's self-esteem during every step of their journey.
Your sessions should leave your clients feeling strong and empowered, rather than resentful towards their current body.
Not only is this the best approach for your business due to how authentic you'll appear, but you'll be setting your clients up for a positive relationship with exercise and nutrition for the rest of their lives.
Related: What Insurance Do Personal Trainers Need For 2022?
12. Making inclusivity a focus
Making your services inclusive and actively showing prospective clients that you're open to adapting your sessions for anyone will truly make you stand out.
In recent years, the fitness industry has taken strides towards becoming more progressive, largely due to personal trainers spreading awareness of various social issues on social media.
James Smith, who started out working as a regular PT in his hometown, is a great example of this. He's now a No. 1 Sunday Times best-selling author and has 915k followers on Instagram.
This is largely due to his no-nonsense approach to fitness. He is well-known for spreading awareness of how the menstrual cycle affects exercise for women, which was never widely considered in such a male-dominated industry.
If you publicly show your willingness to make walking into your sessions an empowering experience for everyone, you're truly living up to your role as a PT.
Specialist personal trainer insurance from Insure4Sport
Now you know all the roles of a personal trainer, you're probably itching to complete your qualifications. But before working with clients, you need to get insurance.
At Insure4Sport, our specialist personal trainer insurance is designed to cover you if your equipment is lost, damaged, or stolen, or if a client makes a claim against you.
Click the button below to learn more about how our specialist insurance can help you and get an instant online quote.