You've qualified as a personal trainer, got your insurance set up, and are now ready to start applying for your dream job. But how do you go about doing this? Well, one of the best ways to get your dream job is to write a professional cover letter.
The problem is that most personal trainers fail at this first step and end up either leaving the industry after failing to get a job, or end up working in a gym that they don't like!
You don't want this to happen to you, do you? We didn't think so. Therefore, a powerful cover letter is one of the best ways to get your job.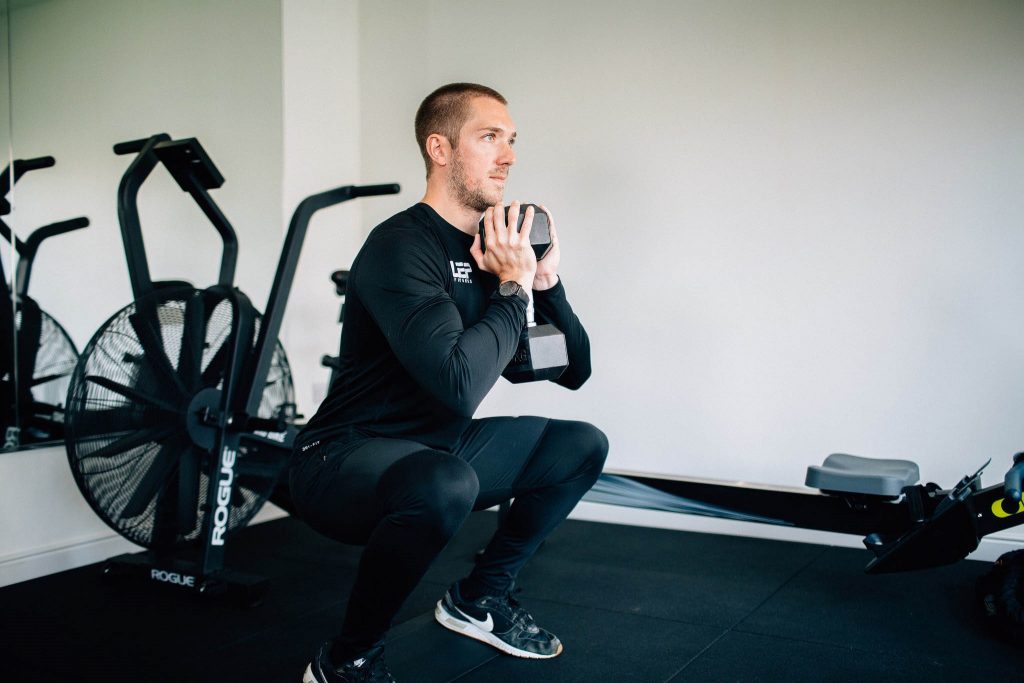 We asked Nick Screeton, founder of LEP Fitness, for his advice on the common pitfalls to avoid if you want to build a successful career in the fitness industry. Here's what he had to say.
Avoid these common mistakes
Before I dive into the tips, here are what I consider to be the 10 most common mistakes newly qualified trainers make when writing a cover letter:
Sending generic emails
Applying to hundreds of gyms in the hope that one works out
Not doing their research
Rushing a cover letter
Writing too much or not enough
Copying a template online
Doing what everyone else is doing
Completing an application form online without proofreading what they've written
Poor English, spelling/grammatical mistakes
Failing to follow up
If you want to significantly reduce your chances of landing your perfect personal training job, please continue doing the above.
However, if you want to improve your chances of being successful, please read on.
By following the tips in this article, I can assure you that:
Your cover letter will get noticed
You'll get more responses
You'll have more options to choose from
You're far more likely to land your dream job
So, without further ado, let's get started.
Take time to plan
Instead of typing out a generic email in less than 10 minutes and sending this to hundreds of gyms, take some time to plan. Ask yourself the following questions:
Where do I want to work? A commercial gym? A private studio?
What type of environment do I want to work in?
Who do I want to work with?
What would a perfect week look like for me on the gym floor?
How many sessions will I hold per week?
Who are my ideal clients? Men? Women? Both?
Do I want to carve out a niche for myself, i.e. do I want to offer a specialised service for a particular demographic?
What do I enjoy doing and what am I most passionate about? Fat loss? Muscle building? Fitness? Or a combination of all three?
Before reaching out to companies, make sure you have a clear vision of the service you want to provide.
Then, you can start reaching out to gyms that align with this vision.
Do your research
After you've established your goals and decided on the type of gym you want to work for, it's time to do your research.
I recommend looking at company websites, reading the company's mission statement, and understanding their values. Find out about their ethos and what they stand for. Do you know what they are looking for when hiring personal trainers? If not, try and find out. You should also check out their social media channels to establish the above.
Whatever channels you're looking at, make sure you set aside time to do some research. It'll be worth your while if you get a job off the back of it.
Then…
Write down three to five points for each business you apply for, stating why you would be a good fit for them. Remember – while you have goals and ambitions, you've got to think about your job application from your employer's perspective. For example:
Why should they hire you?
What's in it for them?
Why would you be a good fit?
What value can you bring?
When a personal trainer applies to work at LEP Fitness, I'm not interested in generic cover letters. Instead, I want to see that they've done their research and have taken time to learn about my business, what it stands for, and how they can provide value to the clients they'll be working with.
Writing the perfect cover letter
So, you've created your mission statement. You're clear on where you want to work. You've researched the gyms you want to work at. Now it's time to write the all-important cover letter…
First, be patient. It's better to take two weeks completing the above tasks and doing an excellent job than to attempt doing everything in a couple of hours or all in one day.
Too many personal trainers rush the cover letter process. They draft a poorly written letter or email that is generic and lacks the necessary personal touch to get attention. If you take this approach, don't expect many (if any) responses.
Preparation is key, so it's vital not to rush this process.
The perfect cover letter format
Here's a 7-step formula for the perfect personal trainer cover letter:
1) Important information: Your name, address, email address, and phone number.
2) Address the reader: Start with "Dear recruiter" or the hiring manager's name. Try and establish their name and make the letter personalised. If it's not listed on the job description, contact the company and ask for a name.
3) Intro paragraph: Describe the role you're applying for, why you're interested in the job, what makes you a good fit, and how you can add value to the business.
4) Body paragraph: List your qualifications, experience, and skills.
5) Closing paragraph: Summarise the above by reiterating your enthusiasm for the role and organisation and explaining why you are the right person for the job.
6) Call to action: Prompt the reader to get in touch with you by inviting them to follow up. Thank them for their time, and say you are excited to hear from them.
7) Sign your name (and add a professional picture of yourself at the bottom for extra points).
Cover letter example
So, what would the above look like in real life?
Here's an example…
Name: John Doe
Address: 45 Harefield Road, Bury, BL8 2PS
Email: Johndoe.co.uk
Contact Number: 07808171890
Dear (gym manager),
I'm writing to you today to express my interest in applying for a personal trainer role at *insert gym name*. I like what *insert company name* stands for and would love to be a part of your team. *use examples of what you like about the company if possible*.
I'm incredibly confident that I can make a great addition and would love an opportunity to showcase the value I can bring to your business.
My qualifications include:
*insert qualifications here*
In addition to holding the above qualifications, I am always looking to improve and take my professional development very seriously. I continue to invest in courses, read books, and develop my knowledge so that I continue to refine my craft and level up my skills.
I feel that *organisation* would be the perfect place to progress my career because *examples of how it aligns with your skillset*. I also feel that I can offer *reiterate why you're the right person for the job*.
I would appreciate an opportunity to meet with you in person to discuss further and at a time that is convenient for you.
Please feel free to contact me in the way that suits you best. You can reach me at:
Insert email.
Insert phone number.
Thank you for your time. I look forward to hearing from you.
John (signature)
Bonus cover letter tips
Here are some final tips from me:
Check your spelling and grammar using apps such as Grammarly.
Get your cover letter proofread by friends and family.
Try and keep your cover letter short (300 to 500 words is ideal).
Follow up. Not all companies will respond to you, so make sure you follow up after one or two weeks.
Once you've followed the above steps, you're good to go. I hope you found it useful and best of luck.