Following International Women's Day and to celebrate Women's History Month, we're using the Women's Cricket World Cup to take a deeper dive into the female cricket commentators who have put their own spin on the sport.
History of female cricket commentators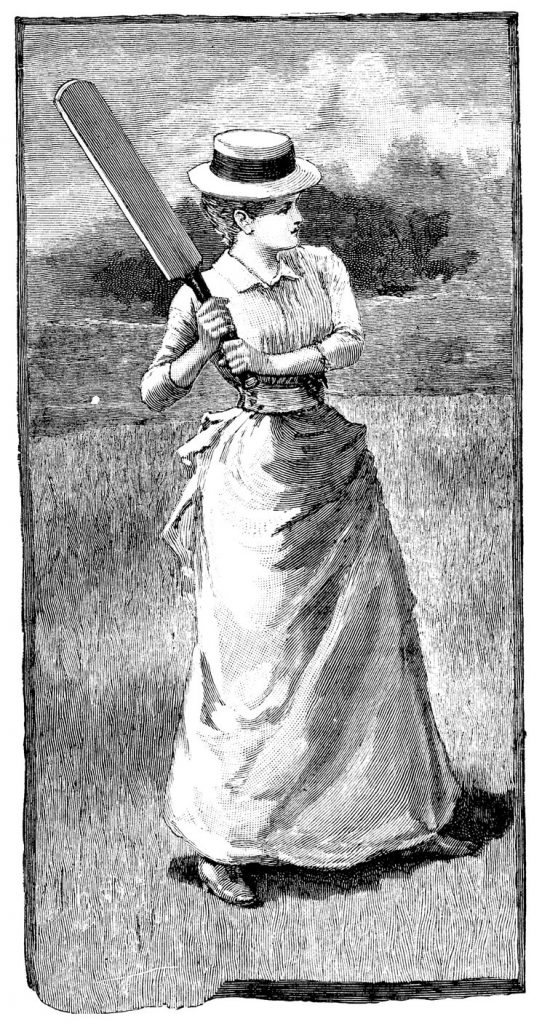 Before we jump into our list of the top '5' female cricket commentators let's look back at the history of the sport and why women commentators are so integral.
If you imagine a cricket match in play, what do you see? Men with sun cream stripes on their face's dressed in all white outfits?
Like many other sports, this centuries old pastime is steeped in tradition and throughout history has predominantly been seen as male dominated.
Related:The UKs Attitudes Towards Women In Sport
Despite the assumptions, women are equally entrenched in the history of the cricket world.
The first reported women's cricket match was played in 1745 between "eleven maids of Bramley and eleven maids of Hambledon, all dressed in white".
That report is insightful when considering equality within the sport, as it includes the prominent line "the girls bowled, batted, ran, and caught as well as most men could do".
The Women's Cricket Association was founded as far back as 1926 and female cricket has been an unstoppable force ever since.
Whilst women had been playing and excelling in the sport for years, the first female cricket commentator did not come on the scene until the mid-70s.
The late Chandra Nayudu (1933 –2021), who we'll be highlighting in our list, was one of the first female cricket experts to commentate on an international game.
Since Chandra's entry into the commentary world, equality within the sport has improved massively. Many female cricket commentators have followed her lead and have channelled the opportunities now available to showcase their talents on the biggest stages.
Here's our rundown of the very best '5' female cricket commentators…
Chandra Nayudu
As we've previously mentioned, Chandra is a legend within the world of female cricket commentary. She was the first big name in female cricket commentary, especially in India.
Chandra's first commentary gig at the MCC v Bombay game during the season of 1976-1977.
Cricket was always in Chandra's life, and one could argue even in her blood. Her father, C K Nayudu, was also a famous cricketer, who captained India's first test cricket team in 1932.
Prior to embarking on a life of commentary Chandra, like her father played domestic cricket during the 1950s.
Chandra not only played and commentated on cricket, she also had a big impact on the sport's popularity among women in the state of Madhya Pradesh and founded their universities cricket tournament in 1971.
Upon her recent death, tributes poured out from the cricketing world. Her legacy on female cricket commentary will continue throughout time.
Isa Guha
Isa was rated the top female cricket commentator by Last Word of Sport in March 2021. She debuted her commentary career on ITV and quickly became a familiar face within the cricket broadcasting scene across the globe. 
In her commentary career, Isa has had many breakout moments. Among other things, she was the first women to commentate on an Indian Test Series for Star Sports. In radio, she was one of the first women to summarise on men's international fixtures for BBC's Test Match Special and became the first female commentator to work on Sky's Test Cricket coverage in 2018.
Prior to broadcasting, Isa was an established cricket bowler having had a career with England Women's Cricket that spanned over a decade.
Most notably, Isa was ranked the No.1 bowler in 2008. She was a Cup winner in the One-Day and T20 format and a three-times Ashes winner. Isa was also part of the winning 2009 Women's Cricket World Cup team.
Alison Mitchell
Making her name in the cricket commentary world on the BBC's iconic cricket programme 'Test Match Special', Alison has paved the way for female cricket commentators.
As the first women to hold a regular spot as part of TMS's ball by ball commentary team for both men's and women's international cricket home and away, Alison has made a full-time career out of commentating on the sport.
There have been many firsts in Alison's career. In 2014 she became the first women to commentate on the men's internal cricket for ABC Grandstand in Australia. She also was a key part in the Ashes series coverage in 2017 on BT Sport. This was the first time a woman had commentated on TV for a men's Ashes series.
Alison also hosts a weekly cricket podcast called 'Stumped' for the BBC World Service, All India Radio and ABC Grandstand, showing that her commentary talents span the globe.
Anjum Chopra
Former Indian batsman and Captain of India's national women's cricket team, Anjum has been immersed in cricket from a young age.
She played her first friendly with the college girls' team at inter-college level and played for New Delhi in the under 15s team.
During her career she played up a storm, scoring nearly 3000 ODI runs and her commentary career has been just as successful.
Considered to be a leading female figure in the cricket commentary world, Anjum has commented on some of the largest tournaments and games, such as the Indian Premier League. Due to her breadth of knowledge and experience within the game she has been able to rise to the top within her field.
Anjum has also taken her love for the sport further and is also known to be a motivational speaker and writer on the game.
Ebony Rainford-Brent
Ebony is a former player for the English cricket squad and rose to victory at the Cricket World Cup in 2009.
Among her other achievements, Ebony was also part of the team that won the World T20 and Women's Ashes.
Following an esteemed career, Ebony turned to cricket commentary. Not only has she been one of the first female pundits on the BBC's Test Match Special, she also acts as a role model and beacon of representation for the younger generation as the first black female cricket commentator.
Now a regular commentator and presenter on Sky TV, Ebony was also the first Director of women's cricket at Surrey County Cricket Club. She is further renowned as being a motivation speaker. Hopefully her achievements will inspire other females to take the leap into women's cricket commentary.
Specialist cricket insurance from Insure4Sport
If you're feeling inspired to join the cricket world, you'll want to ensure you're protected—either whilst playing cricket or making sure your equipment is not lost, damaged or stolen.
At Insure4Sport we offer specialist cricket insurance and you can get an instant online quote today.