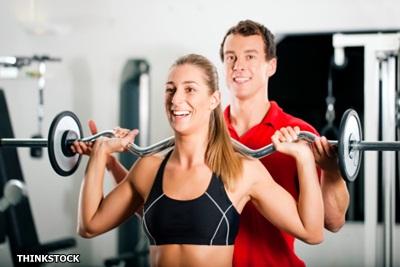 If you're just getting set up as a personal trainer – perhaps starting your own business – you'll need to give some serious consideration to the type of personal trainer insurance cover you want. There are numerous levels of insurance cover for personal trainers and every individual will have different requirements.
Public liability cover
One of the most obvious reasons for having insurance is to give you financial protection if a client sustains an injury and then makes a claim against you for compensation. It's also not hard to imagine a situation where you or your client causes accidental damage to a venue or equipment that you're using during a training session. Public liability cover will make sure that you're covered for third-party injury and if damage occurs to property.
Professional indemnity
It's not the kind of thing you want to think about when you're starting out as a personal trainer, but the reality is that there's always the chance that someone will bring your instruction and coaching techniques into question should they sustain an injury. With professional indemnity insurance, you'll be protected against any claims.
Loss of earnings and personal accident insurance
Anyone who is active for a living will know all too well how easy it is to pick up an injury. When your job is reliant on your ability to be active, though, this becomes a critical issue. If you own your own businesses, no one is going to pay you a wage while you're not working, which is why having comprehensive loss of earnings cover will ensure you have an income even if you find yourself unable to train clients. With personal accident cover, you'll also be entitled to compensation if you pick up an injury. Depending on the level of cover taken out, you can benefit from compensation in the event of hospitalisation, loss of sight and emergency dental treatment.
Sports equipment insurance
If you're working as a personal fitness instructor on your own premises, insurance cover that protects your equipment is a must. Broken kit that you can't afford to replace could prevent you from running a full training session, which is where specialist sports equipment cover comes into its own.
What are your experiences with taking out insurance cover? Do you feel more confident to get on with your job knowing you have the backing of a comprehensive personal trainer insurance policy?