In the UK alone, 460,000 people are taking part in yoga classes every week, according to a recent study by Finder – but with such popularity and opportunity comes immense competition.
Therefore, if you run a yoga business from a studio, knowing how to market it is key. This knowledge could be the difference between being discovered online and getting lost in the crowd. Most importantly, it could also be the difference between converting a potential client into a guaranteed regular customer or losing their interest.
Here are our ten top tips on how to market a yoga studio.
Table of contents
1. Work on your online presence
2. Practice what you preach
3. Find a niche
4. Start blogging on your website
5. Offer free taster sessions
6. Support local causes
7. Use Google My Business
8. Use email marketing
9. Introduce 'refer a friend' schemes
10. Showcase your client success stories
1. Work on your online presence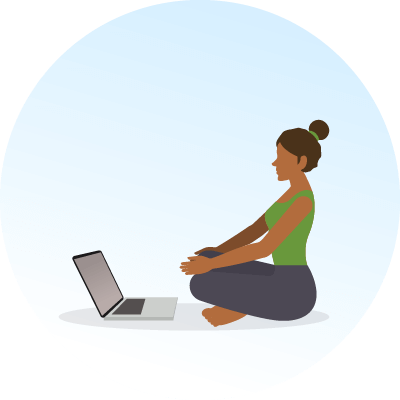 The days of handing out business cards at the local corner shop noticeboard are over. Having an online presence for your yoga studio is therefore vital if you want to stand out from the crowd.
However, don't be fooled into thinking that having an online presence stops at a website – it's so much more than just that. Your website will help with lesson bookings, but your social media channels like Facebook, Twitter, and Instagram will showcase your brand personality.
You don't need to overdo or overthink social media content to market a yoga studio, but it'll certainly help.
Make sure your website is visually clean and easy to navigate, with the content on your homepage optimised for what potential new clients will be Googling. This is what's referred to as search engine optimisation (SEO) – the practice of getting your website to appear as high as possible on search engine results pages.
In layman's terms – if your yoga studio is in central London, your goal should be for your website to appear on page 1 for the search term 'yoga studio central London', for instance.
Related: 10 Easy Ways to Boost SEO for Yoga Studios
2. Practise what you preach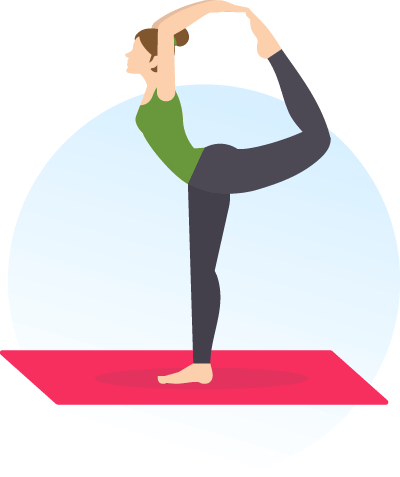 If you're trying to market a yoga studio, you must lead by example.
We're not saying you need to be over the top, but setting good standards for your students to follow will mean they're more likely to take you and your yoga sessions seriously.
If your clients follow your personal social media accounts, you should be cautious about what you post.
Your posts should highlight your knowledge of – and passion for – yoga as often as possible. For instance, you could put up weekly videos on Instagram demonstrating how to perform a specific exercise or share motivational posts explaining your reasons for practising yoga to inspire others.
Yoga is often seen as a component of a 'clean' lifestyle – so if you're encouraging your clients to follow this too, your business will thrive.
Related: 13 Motivational Yogis to Follow on Instagram
3. Find a niche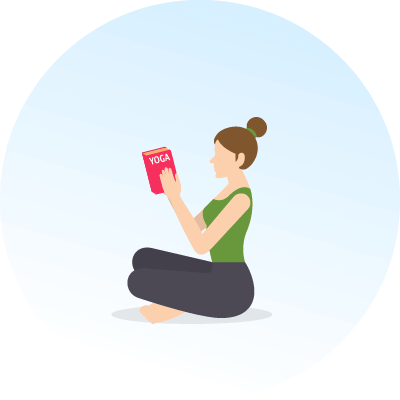 There are so many variations of yoga out there that the opportunities to find a niche are vast.
Whether it's vinyasa, Hatha, Iyengar, kundalini or ashtanga yoga, research what your competitors are offering and identify any gaps in their service.
Is there a certain type of yoga currently not being offered anywhere near you? Get back on social media and local messenger groups to see what's being discussed and where the demand lies.
You can also establish which niches you could offer just by doing a simple Google search. The below article was the top result on page 1 when we searched for 'niches for yoga instructors'.
Related: How to Find Your Yoga Niche as a Teacher
4. Start blogging on your website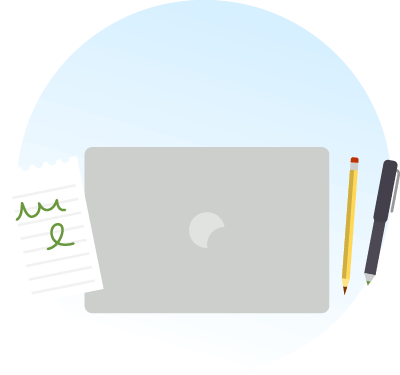 Wouldn't it be great if when people Googled yoga questions, your studio's page gave them the answers? Well, if you start creating topical blog content based on key search terms, this will start to happen.
We've already covered how important your website's SEO is in point one, and blogging is a key part of this. Ranking highly on search engines for queries such as 'yoga poses for beginners' will cement your authority on yoga and increase your chances of securing more clients.
Tools like Google Trends are free and easy to use and can show you real-life questions people are asking, which is a great source of inspiration for blog titles.
Blogs are another way to communicate your brand personality, too. They're not formal messages, but instead a more relaxed way of communicating with your readers and potential clients.
Related: How to boost website traffic with a yoga blog
5. Offer free taster sessions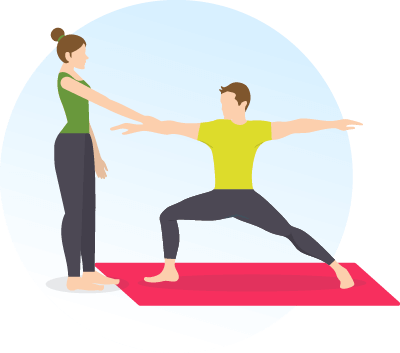 Offering free taster sessions is a great way to both market your yoga studio and showcase your expertise.
A free taster session is a no-obligation way for potential clients to get to know you and find out what your studio can offer.
It's important not to give everything away, though, as ultimately, you want them to return for the full service. But a taster session, even if held via video, is arguably one of the most effective marketing tools there is in convincing people to go with you rather than a competitor.
Capture contact details and email addresses for everyone who signs up for a session, too. Even if they don't return as a paid customer straight away, you can add them to your email marketing list later (more on that below).
Related: Using Taster Sessions As An Effective Marketing Tool
6. Support local causes
People always favour businesses with a social conscience, but this has grown considerably in light of the COVID-19 pandemic.
The sense of community and togetherness is one of the few good things to have come from the pandemic. There's now a sense that people are a lot more careful about where their money goes.
So, it's important that you consider all the potential avenues you could explore. Could your yoga studio partner with a local cause or donate a percentage of profits to an important organisation like a food bank, hospital, or children's charity? Perhaps you could set up a donation point within your studio for clients to contribute to each week? These ideas might sound simple, but they'll add an authenticity to your business that may make the difference.
Related: 25 Ways to Support Causes Through Your Business
7. Use Google My Business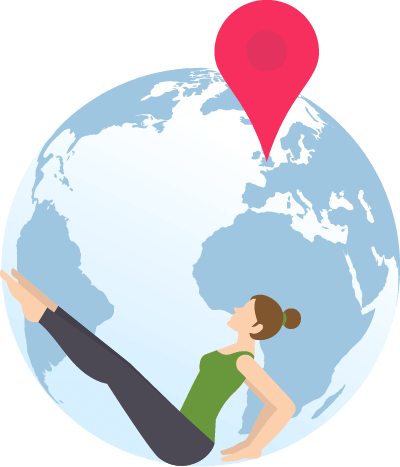 Google My Business is a free tool that allows you to promote your business and website on its search engine and maps. In a nutshell, it can play a crucial role in your yoga studio marketing.
Once you've made an account and uploaded a studio listing on Google My Business, you can connect with customers and potential customers, post regular updates and key information, and see how people engage and interact with your studio.
A Google My Business profile will complement your website nicely and give you even more visibility to real, local people.
Related: What is Google My Business (And How to Set It Up For Your Yoga Studio)
8. Use email marketing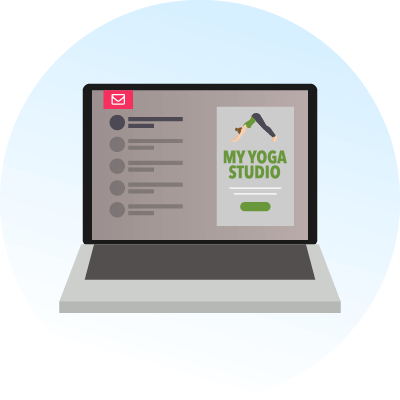 Email marketing is very important but often gets wrongly overlooked.
Email marketing allows you to nurture relationships with existing and past customers and potential new leads.
Remember earlier on when we talked about getting email addresses from your free taster sign-ups?
Emails are a lot less intrusive than phone calls. They allow you to speak to customers directly at a convenient time, communicating important business updates or re-enticing past clients with promotional offers without being a nuisance.
Coupled with the right messaging, email marketing can prove your most effective communication strategy.
If you're not au fait with email marketing, the below article contains lots of useful tips.
Related: Email Marketing Tips for Yoga Teachers
9. Introduce 'refer a friend' schemes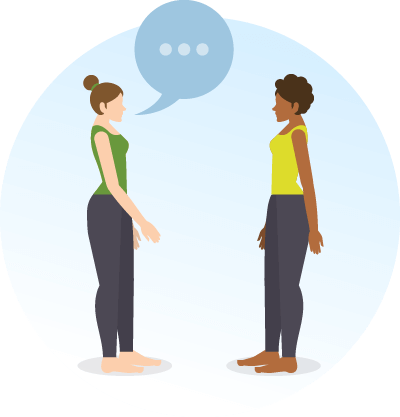 Never underestimate the power of 'word of mouth' in your marketing armoury.
According to the Nielsen report, a staggering 92% of consumers say they trust suggestions and recommendations from friends and family more than any other form of marketing, advertising, or PR.
So, to market a yoga studio successfully, you should consider initiatives like 'refer a friend' schemes.
A huge 74% of consumers also identify 'word of mouth' as a key influence in purchasing decisions. So, you're far more likely to get new customer buy-in if they've been referred to you by a friend or family member.
Eric Carlson, co-founder of online entrepreneur company 10x Factory, said:
"I've seen e-commerce brands blow up by developing a Facebook group, having YouTube influencers talk about them, and by getting on podcasts. While it all happens online, this is still 'word of mouth' advertising."
Perhaps think of ways you can motivate customers to refer their mates, too. Could you set up a reward scheme or offer subsidised yoga sessions?
Related: How to Use Client Referrals to Bring in Lots of New Students
10. Showcase your client success stories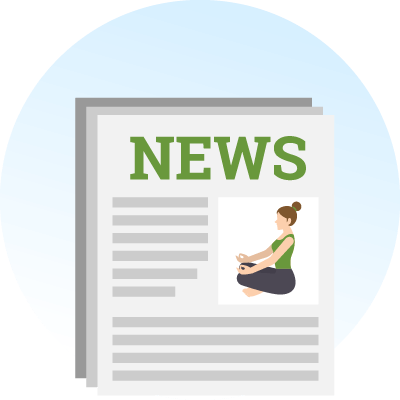 As the old saying goes, 'self-praise is no praise'. So, instead of blowing your own trumpet all the time, why not make the most of what real people have said about you?
Many businesses wrongly ignore client reviews when they can be used very effectively for marketing purposes.
After all – people trust their friends and family more than anything else, right?
Showcasing success could take various forms, from simple quotes or interviews on your website to fully-formed media stories in local or even national press.
Has someone overcome trauma through yoga? Perhaps one of your clients has used yoga as a force for good in their life, or your charity partnership has really helped someone? Help them tell their story, and in turn, tell yours.
Related: The Power of Testimonials for Growing Your Studio
Specialist yoga instructor insurance from Insure4Sport
So, you've nailed your yoga studio marketing, clients are flooding in, and the phone won't stop buzzing with interest.
What do you do now? Without insurance, the answer is nothing. It's a legal requirement for not only you but any employees and volunteers working for you, too.
At Insure4Sport, we offer specialist yoga instructor insurance to protect you, your staff and your studio, and we also offer a 20% introductory discount.
This insurance will protect you if a client claims against you for an injury they've suffered in one of your classes and will compensate you if your yoga equipment is lost, damaged or stolen.
Find out more about how we can help and get an instant quote today.
Related
What Insurance Do I Need As A Yoga Instructor?