If you're passionate about yoga, it may have crossed your mind to make the jump and become a yoga instructor. However, there are a few things you need to know first. This article will give you a good idea of what you need to be successful.
Personal qualities
Yoga qualifications and experience go a long way, but a good student doesn't strictly make a good instructor. Before you do anything, ask yourself if you have these qualities:
Patience – it may take time to build up a consistent client base, so make sure you have a way of supporting yourself in the meantime and don't get disheartened. Patience is a virtue in your classes as well, as you'll likely find yourself teaching a range of skill levels. Some students won't pick it up as quickly as others so being a naturally sensitive people person helps.
Enthusiasm – given the vocational nature of being a yoga instructor, you need to have stakes in it beyond earning money. You don't want your clients to feel as though you're phoning it in either. Curiosity is at the heart of enthusiasm – if you're constantly fascinated by yoga, you'll never lose your passion for it.
Discipline – attracting and retaining clients takes hard work and you're responsible for ensuring you make the time to get everything done. This also applies to your own yoga practise as knowledge and skills need to stay sharp too.
Confidence – it's important to demonstrate that you know what you're doing, or you'll struggle to retain clients in the long run.
Adaptability – your timetable might be fairly erratic to begin with so you need to be versatile, and the kind of person that thrives on variety. You'll also have to tailor your classes according to different yoga disciplines and the students' skill level if you expand your specialisations.
Savviness – managing your finances and time while spotting business and marketing opportunities is key if you're planning to go self-employed. Smart marketing is the difference between standing out and just being another yoga instructor in your area.
There's likely to be considerable competition for yoga classes wherever you are, and your personality will keep people coming back to yours.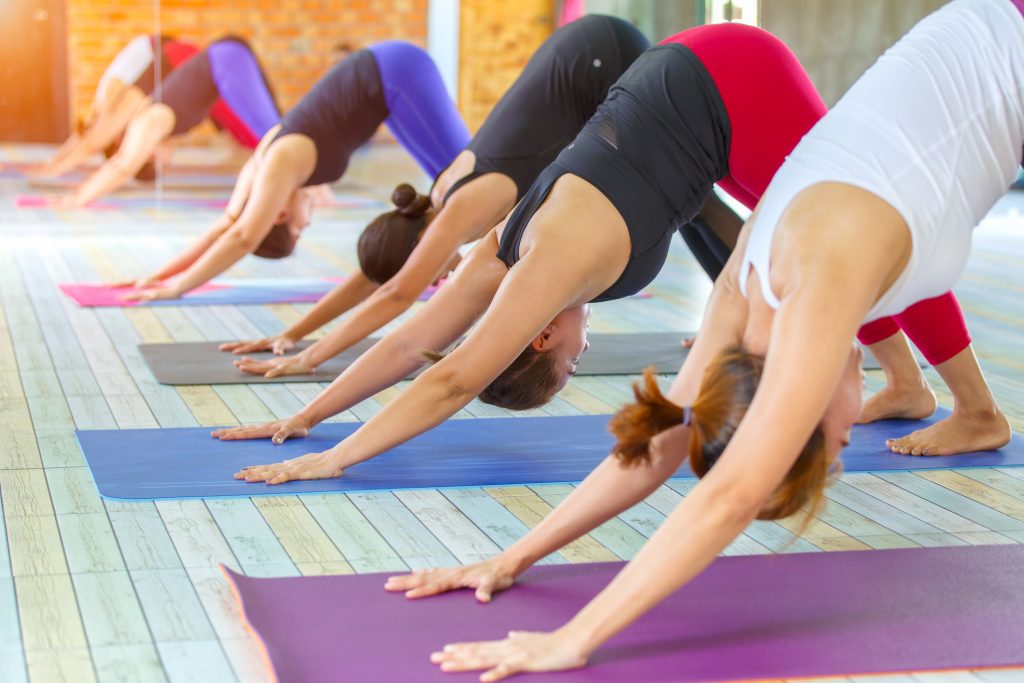 Experience
Most students, especially the beginners, will learn by watching you demonstrate the poses. They'll also require corrections in form as you guide them through the class.
For this reason, it's important to hone your skills over many years and equip yourself with the experience and ability to out-perform the student level you wish to teach. The typical recommendation is to spend two years' practising yoga with a qualified instructor – and then attaining formal qualifications yourself.
There's so much more to teaching than knowledge of the poses, so for both your own and your clients' peace of mind, you'll want them to be second nature.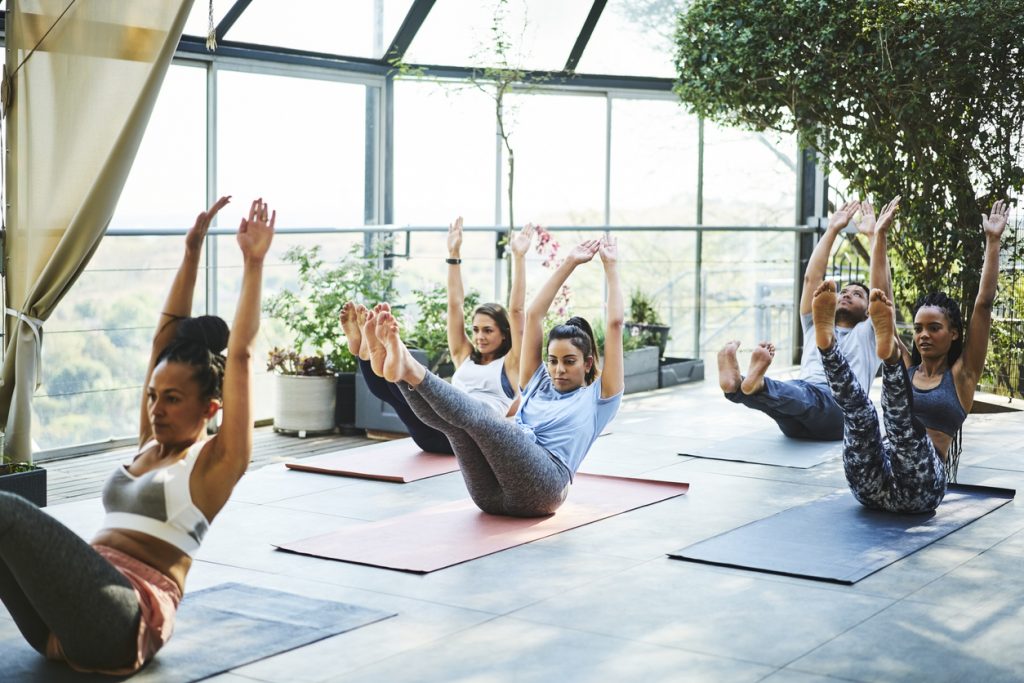 Qualifications
The yoga industry is unregulated, meaning there are no qualifications required by law to teach yoga. However, there are several organisations dedicated to self-regulating the industry, like The British Wheel of Yoga.
This organisation strives to establish minimum requirements for yoga instruction, which are then approved by accredited awarding bodies like Ofqual. Many gyms, fitness studios, and health centres have adopted these regulations, so if you're trying to find mainstream work lack of qualifications could be an issue.
There are alternative routes to establishing your credibility as a yoga instructor. For example, taking up an apprenticeship with a renowned master yogi, or through gaining demonstrable practical experience.
Ultimately though, qualifications will still help you meet employer expectations. The acquired knowledge will add value to your class, give your business credibility, and help you stand out.
Continually improving and expanding your services will also enable your business to adapt to industry trends and fluctuations. Here are some areas you might want to consider:
Prenatal yoga
Postnatal yoga
Children's yoga
Seniors' yoga
In addition, you might want to specialise into these yoga techniques:
Karma yoga
Natha yoga
Hatha yoga
Bikram yoga
A range of yoga courses are available online, but if you want to stick to universally recognised qualifications, an Ofqual approved Level 4 Diploma in Teaching Yoga comprises around 350 hours of training.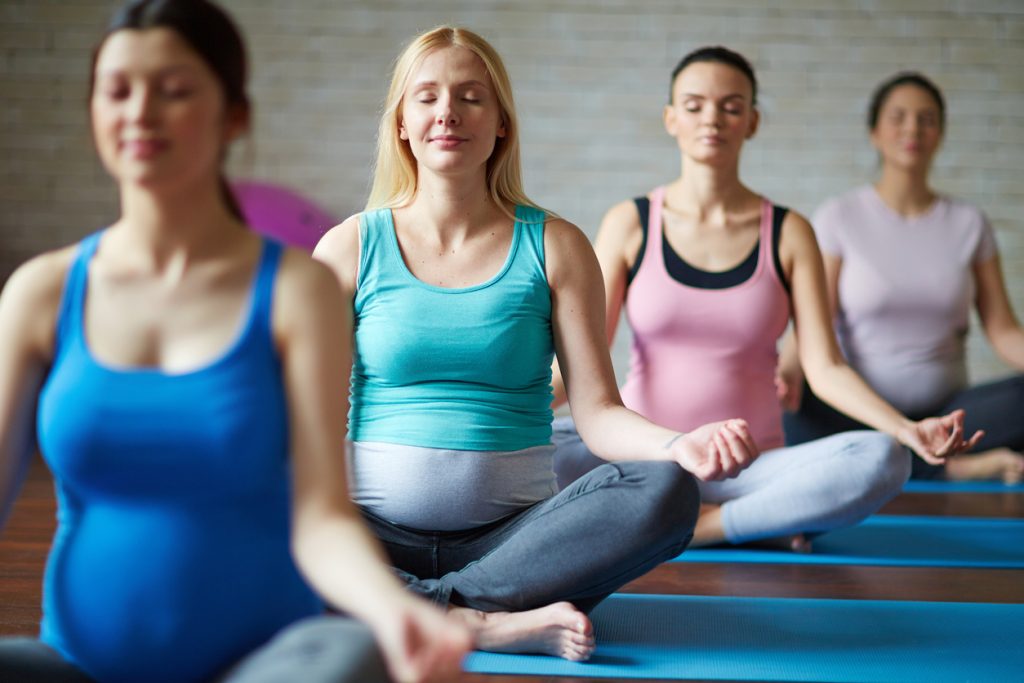 Legal requirements
Legal yoga instructor requirements vary depending on your circumstances, but you may have to comply with some of the following when establishing your own yoga business:
HMRC Registration – if you choose to be self-employed, make sure you're registered with HMRC for tax purposes. Handling the tax side of your business finances can be quite stressful and complicated so you may want to outsource the job to an accountant.
Planning Permission / Tenancy Agreement Limitations – again, if you're self-employed and you host your yoga classes from your home, you may need to get planning permission from the council to operate as a business premises. Similarly, if you rent your home, you'll need to check your tenancy agreement permits it. In either case, you'll need to carry out a risk assessment to ensure it's safe and fit for purpose.
GDPR – another legal snag you might bump into is the General Data Protection Regulation. If you retain any of your students' personal information, you need to make sure it's GDPR compliant. You might remember GDPR was the reason you had to opt back into certain mailing lists last year. This regulation protects an individual's right to privacy and control over how their personal data is used.
DBS Check – depending on your yoga specialisation, you may also need to pass a criminal background (DBS) check. This typically happens if you plan to work with children.
Music Licensing – this one is really easily overlooked, but if you intend to play music in your class you might legally require a music license. You can look into whether you'll need one here.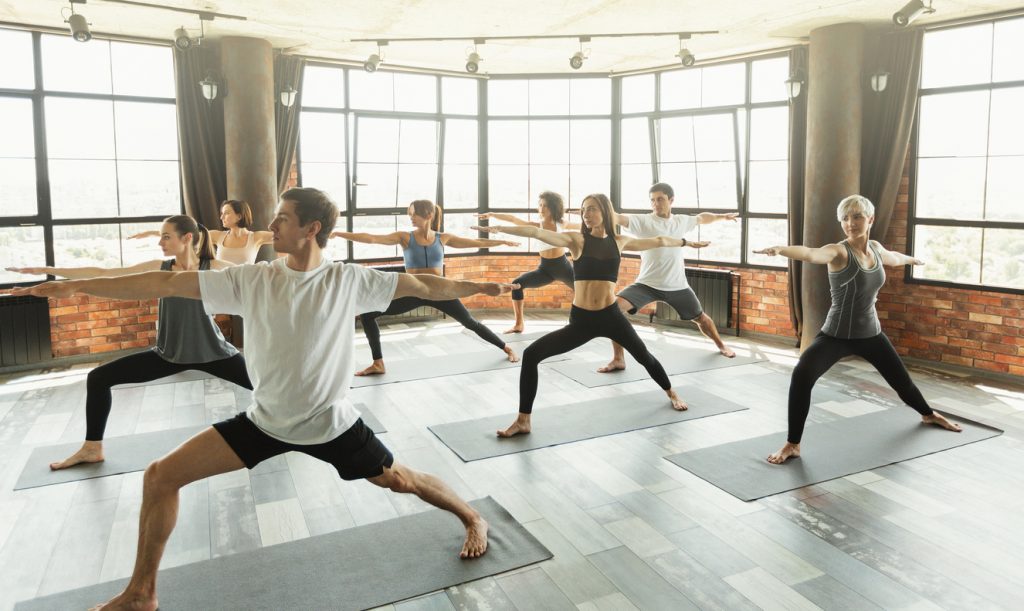 Equipment
There isn't much yoga equipment that's essential to teach a yoga class as its fairly minimalist activity. Many people like to bring their own yoga mats to their sessions, but it's always a good idea to stock a few spares for newbies or anybody that forgets their own.
If your sessions require more unusual items like blocks, belts, pillows or even wheels, you might want to buy them specifically, or make sure your students know they'll need to bring them ahead of time.
The last essential piece of equipment you'll need is a stereo or speaker if you intend to set the mood with music. See our article on the 15 Songs You Need to Play in Your Next Yoga Class if you're looking for inspiration.
Insurance
No yoga business would be complete without insurance. It'd be heart-breaking to go to the trouble of training for years, building your client base, and establishing your business only to skimp on the insurance and lose everything when somebody sues you for injury.
Yoga instructor insurance – or more specifically Public Liability insurance – protects you against compensation claims like this. In fact, Public Liability is so important that most facilities you use will ask for proof of it before allowing you to teach there.
It's not just Public Liability you need to consider though. Yoga instructor insurance also covers you for the loss, theft, or damage of your equipment, personal injury, and more.
For a more in-depth look at the types of insurance available to yoga instructors, have a read of our article What Insurance Does a Yoga Instructor Need?
With us at Insure4Sport, you can tailor your yoga instructor's insurance according to your needs. Try it out for yourself and get an instant online quote today.