Insurance isn't always straightforward, but we try to make it simple. If you're a yoga instructor, here are all the types of insurance available to you.
Public Liability
What is it?
Public Liability insurance protects you if a claim is made against you because of injury to another person or damage to third party property. It's the most common type of yoga instructor insurance and in many cases a minimum requirement to hold classes at gyms, health centres, or studios.
At Insure4Sport we provide up to £10 million of Public Liability cover. However, the amount you choose depends on your requirements.
When do I need it?
When you're hosting a yoga class, and when anybody is under your professional instruction as a yoga instructor.
Professional Indemnity
What is it?
You need professional Indemnity insurance if someone you're instructing badly injures themselves and holds you responsible following advice you've given.
We offer £1 million of free Professional Indemnity cover when you take out our Public Liability cover. Find out more here.
When do I need it?
Whenever you offer instruction or advice on yoga techniques as a professional instructor.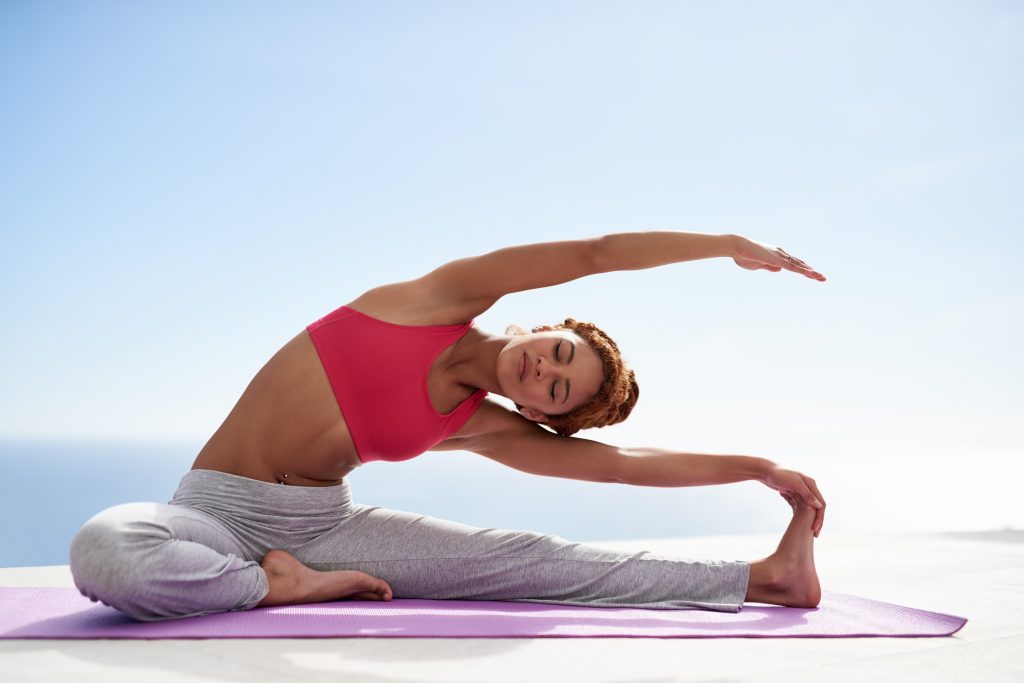 Equipment Cover
What is it?
Equipment cover enables you to get your yoga equipment repaired or replaced if it's lost, stolen, or damaged.
As with Public Liability, cover is offered according to a monetary value. This is the total possible reimbursement amount if you claim, so it should accurately cover the total value of your equipment.
Something to be aware of is the single article limit, which stipulates the maximum value of any one item. If you're trying to insure any equipment that exceeds the single article limit, look for cover with a high single article limit.
Most insurance providers exclude damage caused by wear and tear, or theft arising from negligence, such as theft as a result of leaving your equipment unattended. Be sure to read your policy schedule and policy wording carefully to know what you are and aren't covered for.
When do I need it?
If you've personally purchased equipment for use in your yoga class. If you don't have any, or your clients bring their own, you don't need equipment insurance.
Personal Accident
What is it?
Personal Accident insurance covers you if you suffer a serious personal injury while instructing yoga.
This type of insurance is quite broad and varied, but most commonly, you'll be financially compensated for accidental death, broken bones, disablement, loss of sight, loss of limbs, physiotherapy, hospitalisation, and dental treatment.
When do I need it?
If a serious injury results in extensive treatment costs and prevents you from practising as a yoga instructor for a long period of time. Along with Loss of Earnings cover, this type of insurance is important if you're self-employed and aren't safeguarded against lost income unlike in salaried roles.
Loss of Earnings
What is it?
Loss of Earnings protects you if you're unable to work as a result of an injury sustained while instructing yoga.
Should you claim, you'll be financially reimbursed according to the agreed value in your policy schedule. Typically, this rate will be per week, and there will be limitations on its total length – usually a year. Insure4Sport covers you for up to £750 a week for up to 52 weeks.
When do I need it?
If an injury would prevent you from working and you don't have the resources to support yourself while you recover. Again, along with Personal Accident cover, this type of insurance is important if you're self-employed and have none of the safeguards against income loss typically offered by salaried roles.
Employers' Liability
What is it?
Employers Liability insurance is essential if someone you employ suffers illness or injury while working for you and holds you responsible. This also applies to volunteers.
For paid employees, you'll be required to provide wage roll information for each department, and depending on the amount, you may have to submit your Employer Reference Number upon your application for insurance.
When do I need it?
This is a legal requirement if you have any employees or volunteers working for you.
That's everything! Hopefully you now know exactly what types of yoga instructor insurance you need.
At Insure4Sport we offer competitive specialist yoga instructor insurance, and we're even offering a 20% introductory discount for a limited time. Get an instant online quote today and discover how we can help.