Written by Nick Screeton, owner of

LEP Fitness

.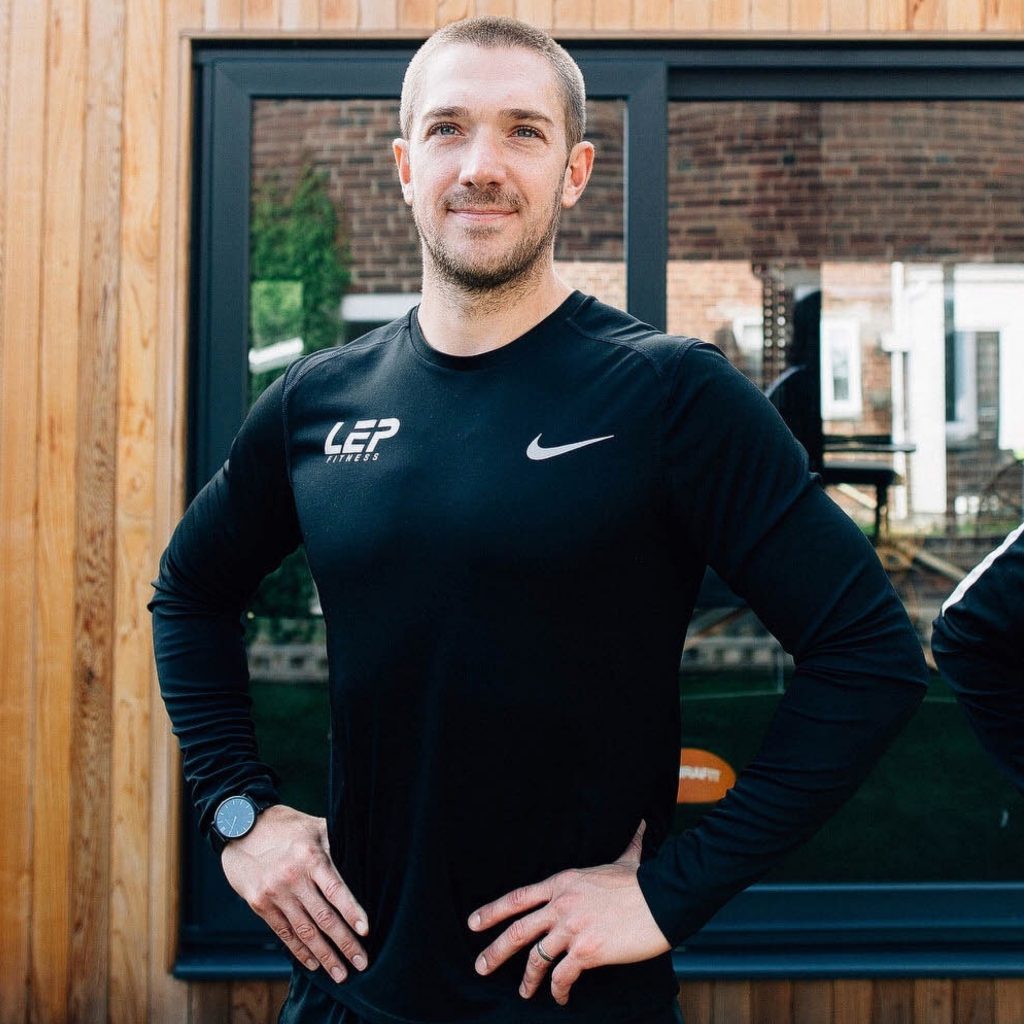 You're in the gym, ready for action, and excited to help your client get results. You've got your session all planned out, but then, a few minutes before you're due to start, you receive a text saying:
"I'm sorry – I'm not going to be able to make the session today because *insert poor excuse here*."
It's something all of us personal trainers have faced during our career, and it can be extremely frustrating.
As a personal trainer who's completed over 12,000 sessions, I know the feeling all too well. At the start of my career, I used to have people cancel on me all the time – it stressed me out beyond belief!
My mind was also riddled with questions like how would I pay my rent and put food on the table?
One day three of my clients cancelled on me, and it suddenly dawned on me that I was getting at least ten cancellations per month.
I worked out that if ten people cancelled a £40 session each month, this works out at £400 per month or £4,800 per year! You don't need me to tell you that this is a lot of money!
I'd had enough and was not going to be messed around while trying to run a business.
So, I created a cancellation policy for my personal training business– I wrote up an email and sent it out to my clients.
Eight years later, this policy has saved me approximately £40,000 in lost revenue. It also makes your clients respect your time and treat you like the professional you are.
What's my secret?
In this article, I will share my cancellation policy secrets with you, and these secrets could enable you to save yourself thousands of pounds each year.
I'll also give you my cancellation policy template, which you can use and reword or adapt to suit your personal training business.
Before we go to the template, here are three key cancellation policy tips.
1. Plan out your terms and conditions
Set out your business standards and make them very clear. For example:
24 hours' notice must be given before a cancellation.
Payment for sessions is to be made upfront.
Clients should turn up to sessions on time.
Two weeks' notice must be given prior to clients going on holiday.
2. Put pen to paper (or fingers to keyboard!)
Once you're clear on your terms and conditions, it's time to start drafting an email. I would recommend getting everything down on paper and then refining your first draft. You can also use tools such as Grammarly to check your spelling, grammar, and punctuation.
3. Send your policy to your clients
When you're happy with your policy, you can email your clients. I'd also recommend printing out a bunch of copies, putting them in a folder, and then asking each client to read and sign a copy. It's important that clients are happy with your terms, and this policy can also act as a mini contract, so both parties know where they stand.
Cancellation policy template
(Feel free to use and tweak this template)
Dear *insert client name*
Thank you for becoming a member of *insert your business name*. I'm excited to have you onboard, and I'm looking forward to helping you achieve your goals.
I'm delighted with how my business has grown over the last six months, and therefore, the demand for sessions has increased.
All I am asking is that each client treats others fairly in a few simple ways, and I would be grateful if you could fully support the below conditions:
24-hour cancellation policy – if a client cancels with less than 24 hours' notice, it means I don't have enough time to notify another client and replace the session.
If you are going away (holiday, travelling with work, etc.), please aim to give me at least two weeks' notice.
All payments for sessions are to be made upfront.
Please turn up to sessions on time.
*Insert the rest of your terms and conditions here*
I hope this is fair, and please feel free to send me a message if you would like to discuss any of these points.
My aim is to provide the best level of service possible to members.
Kind regards,
*Insert name and signature*
By following these steps, you can ensure that your business is sustainable and avoid falling into financial difficulty due to untransparent clients. I hope you've found my advice useful.
Many thanks to Nick for his insights.
Specialist personal trainer insurance from Insure4Sport
Another way in which you can safeguard your business is by getting insurance – this is vital if you want to avoid losing potentially extortionate sums of money.
If someone you're training injured themselves during a session and made a compensation claim against you, then you'd have to pay for your own legal fees if you didn't have the right insurance to cover you.
What's more, if the equipment you use to train were stolen, damaged, or goes missing, you'd also have to pay out of your own pocket for repairs or replacements if you didn't have specialist insurance.
As an Insure4Sport policyholder, Nick understands the importance of having our personal trainer insurance to avoid creating more stress and anxiety than is necessary.
If you're a personal trainer and need to get covered, follow Nick's example and get a policy with us.
You can find out about our insurance by clicking the link above, or you can get an instant online quote in minutes here.