Exercising can be a daunting prospect for some people. They may have fallen out of love with the gym, or even dabbled in fitness classes before, only to feel like they're being judged or scrutinised.  They may have felt that their workout was too stressful, structured and, ultimately, unrewarding.
But thanks to the rising popularity of dance fitness classes, those anxieties could become a thing of the past. Dance fitness classes involve a variety of group exercises which incorporate different genres of music and are one of the most enjoyable forms of exercise. They enable people to have fun and work out in a relaxed, inhibition-free environment. As Zumba enthusiast Anisa Siddikah put it in a feature for The Guardian, 'you're having so much fun, you don't notice you're burning calories'.
One dance practitioner to take advantage of this rising trend is Sarah Adams, founder of Empire Dance Studio in Bedfordshire. Her dance fitness classes involve an array of styles, from Clubbercise, to tap, to ballet, and have attracted a wide range of participants – from members of a football team to Sarah's father!
We sat down with Sarah to discuss her booming career and what makes her classes unique.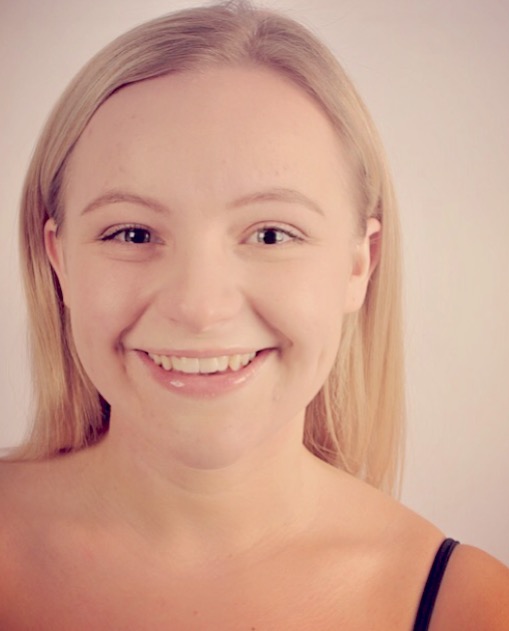 What inspired you to set up Empire Dance Studio and what types of classes do you hold?
When I graduated from university last year, I knew I wanted to go into dance choreography, so I set up my own dance school. I then thought about what I could do to set myself apart from other dance schools in the area.
So to expand Empire Dance Studio into the franchise it is now and create a proper business model, I collaborated with LinkCoach, an online coaching platform. This gives students better collaboration with their coaches by allowing them to view feedback forms and watch videos of themselves dancing.
I hold Clubbercise classes three times a week and also run various adult dance courses, covering tap, ballet and contemporary dance.
What would you say your students enjoy most about your classes?
I centre my classes around building sustainable relationships and bonding as a group. From an instructor's point of view, it's vital that I gain enough trust from my students so that they feel completely de-stressed and want to keep coming back.
We work together as a team and everyone is in the same boat – nobody is made to feel like an outsider and has their own sense of security. By the end of my classes, they're shouting and some are even singing along!
We always congratulate each other to maintain an ongoing sense of achievement and often I'll give out certificates and post regular updates on social media to keep people motivated.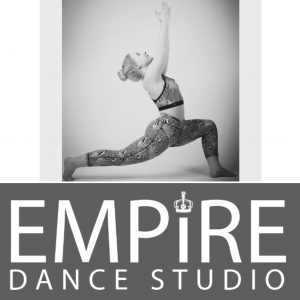 Dance fitness seems to be an increasingly popular trend across the world and classes are held in different venues. Why do you think this is and how do you see it developing?
I always find people are a lot more tentative about taking part in dance fitness classes if they're held in a gym. They assume you have to be really fit and exercising independently. If I hold my classes in a community hall, I get a much higher response.
Aesthetics are a massive factor as well. When I'm holding one of my Clubbercise classes, the massive selling point is that the lights are off and they exercise with glowsticks. This is so important, because people feel less vulnerable or self-conscious, so are a lot more willing to give it a go.
Even though it's the summer and the studio isn't as dark, I still get full classes because people have built their confidence to a point where they're actually positive about sweating! I always say to my students that the more they're sweating, the more they're glowing.
It's only the beginning for dance in the fitness sector, especially for adults. I think there'll be many more programmes and franchises like Clubbercise that will keep them engaged.
As you said earlier, you recently set up a ballet course exclusively for adults. What does it involve and why did you decide to do it?
It's a four-week course for beginners which takes place at a community hall. I've had to emphasise the point about it being for beginners because as soon as people think 'ballet', they think they're going to be in a room with experienced dancers and it only adds to the stigma over how you should look.
I wasn't sure how it would take off as it wasn't something I'd done before, but I've already had multiple enrolments. People were worried about their co-ordination and being watched, but it's not like that in my classes. There's a real sense of community – if something goes wrong, people laugh it off.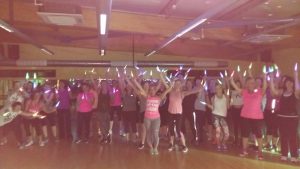 There's a common misconception that ballet and dance fitness classes are almost exclusively for women. Can you give us any first-hand examples of classes which have defied these stereotypes?
Recently, there was an adult ballet class in the area and it was full of men from a football team. They'd been sent down by their coach to work certain muscles and improve their agility!
When I first started Clubbercise, my Dad did every single class and he loved it. The big pull for him was the music – we range our genres from 90's club classics to modern day hits. He stood at the back and said he was able to relieve any stress he felt in a fun environment.
My Dad's far from an isolated example. Just last week, one of the women in my Clubbercise classes brought her teenage son along. At the end, he was telling me he'd really enjoyed it and that he would try and bring his mates.
More generally, I have boys that take part in my contemporary dance classes and hope to get even more to come along. So it's not just about getting more men involved, it's about attracting diverse age groups and demographics. There's a lot of work myself and others like me can do to get more men involved and show them there's more to male fitness than just 'pumping iron'.
What would you say to anyone who's had a bad experience of exercise in the past and might be wary of taking part in a dance fitness class?
As soon as you find anything that sparks a slight interest, give it a go. Times are changing and the world is becoming more diverse.  You're not under pressure to look a certain way and people should be proud of how they look, be confident enough to go a class and just enjoy it.
The hardest part of any exercise is finding the courage to do it in the first place. You might have had a bad experience, but at least you were brave enough to try it, so give yourself the opportunity to have a good experience the next time. The class that you might think is definitely not for you could be the one that you gain the most fulfilment from.
Another thing I would say is don't just look at an exercise class from the fitness side of things. You might meet some great people along the way, which can sometimes be equally as healthy as burning off a few calories!
To find out more about Empire Dance Studio, go to www.empiredancestudio.co.uk or visit their Facebook page.
Hopefully Sarah's story will inspire you to incorporate dance into your classes, help you gain some new clients and improve your service. However, should anyone get injured following your advice or instruction, it is essential as a personal trainer to have personal trainer insurance.  Insure4Sport offers flexible, quick and easy cover which is tailored to your requirements. Get an instant quote online today!