Personal training is a multifaceted discipline, but it tends to be associated almost exclusively with adults.
But while much of the industry is dominated by adults, there are opportunities for trainers to diversify their services by working with children, too.
Training with children is a totally different prospect, but an important one – and trainers can play a huge role in helping youngsters progress and develop at key stages in their lives.
So, if you're keen to start training with children, read on for our top tips – featuring insights from industry experts.
Table of contents
1. Be mindful of their reasons for training
2. Keep a close eye on injuries
3. Conduct regular risk assessments
4. Focus on strength training first
5. Teach them the fundamental benefits of exercise
6. Adapt your programme as the child develops
7. Monitor progress with parents
8. Be constructive with your feedback
9. Ask for their feedback too
10. Make it fun
1. Be mindful of their reasons for training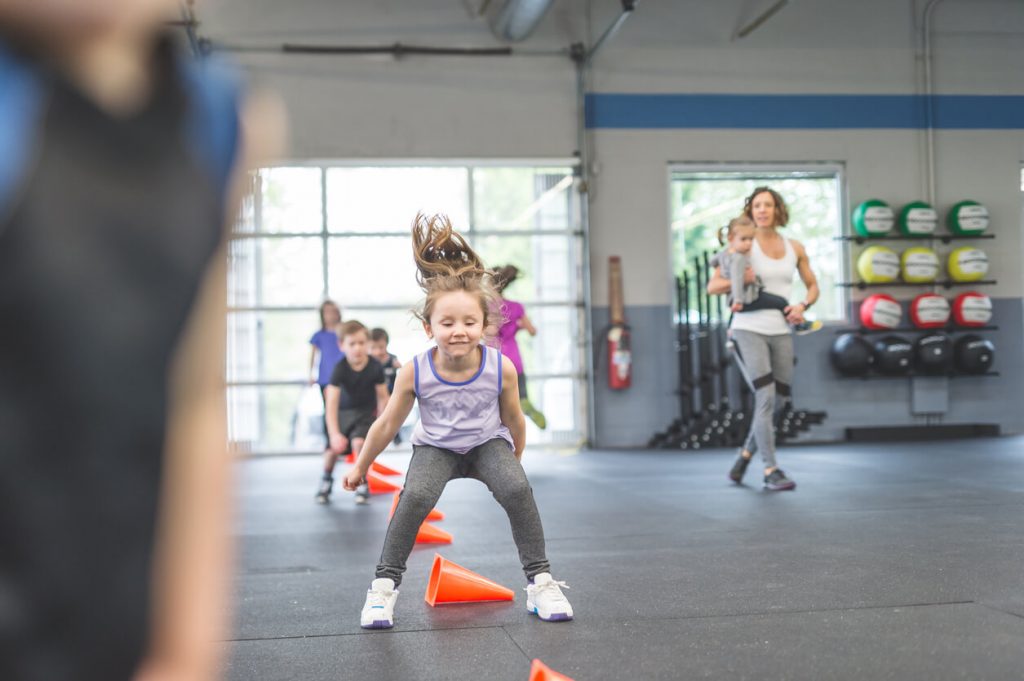 As is the case when working with adults, there'll be many reasons why a child is working with a personal trainer.
According to data from the National Child Measurement Programme, almost 10% of reception-age children in the UK are obese, with a further 13% classed as overweight. So, weight is likely to be a motivating factor for parents.
From building fitness and losing weight to gaining social skills and becoming more active, you should consider the many benefits of exercise to a child when planning your sessions.
It's also important to get to know the children you're training, and their parents, too – so you can understand who they are, why they're there, and how you can help them.
Children also gain self-confidence and a sense of achievement as they see their fitness levels improve. Therefore, you should act with empathy and responsibility when training them.
Related: Benefits Of Exercise For Children
2. Keep a close eye on injuries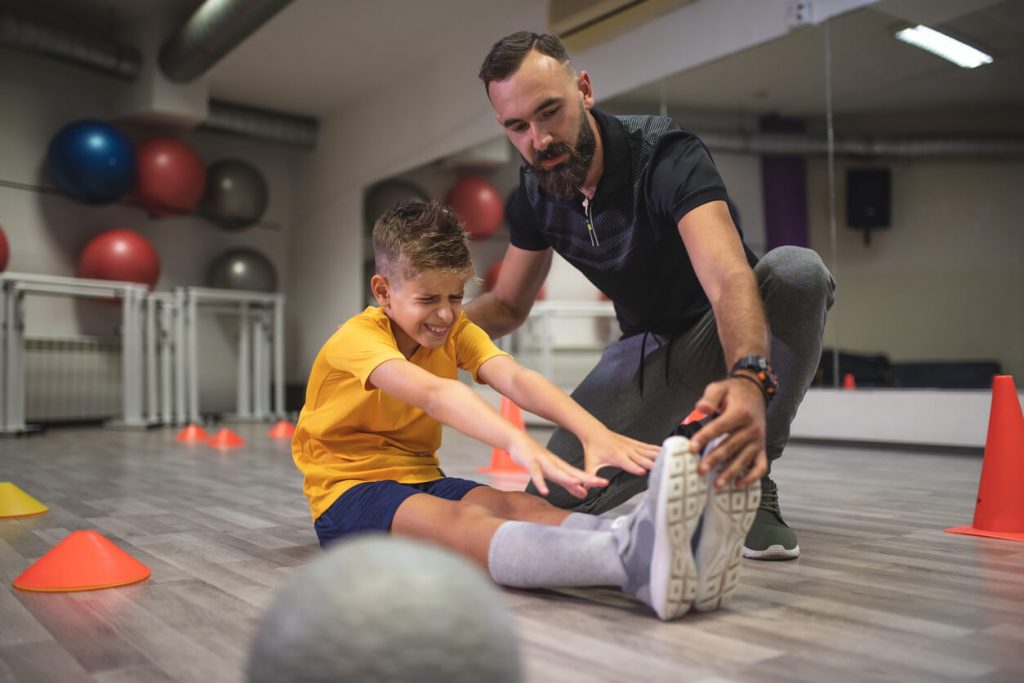 Because children are still growing, some exercises may be detrimental to their growth and bone development if not carried out properly.
A child's bones aren't fully developed until they reach their late teens. Instead, they have what's known as a 'growth plate' made up of tissue at either end of long bones and are thus at a much higher risk of sustaining injuries. So, as their trainer, you need to be especially mindful of this.
However, you can use training to support their growth rather than hinder it. Think about creating fun circuits that encourage bone development by using weight-bearing exercises such as jumping and skipping.
But do so sparingly and build these activities in as part of a wider, varied regime, as constant weight-bearing will put unnecessary strain on the growth plates.
As children tend to have shorter attention spans than adults, this variation should come naturally.
Luke Hughes, CEO and Co-Founder of OriGym, added: "One of the key things to remember when working with children is that they have a lower attention span than adults. In fact, the younger the child, the shorter their attention span. For this reason, there should be no 'one-size fits all' approach to planning sessions for children.
"There are many ways to improve a child's attention span and keep them engaged for longer. One effective method is to take short breaks in between activities and making your sessions fun. For example, you could make up a game to replace regular cardio or reel off a rhyme while performing bodyweight exercises.
"When working with children, you should also aim to minimise the distractions in the surrounding environment. Activities like circuit training are a no-go when working with groups of children."
Related: Preventing Children's Sports Injuries
3. Conduct regular risk assessments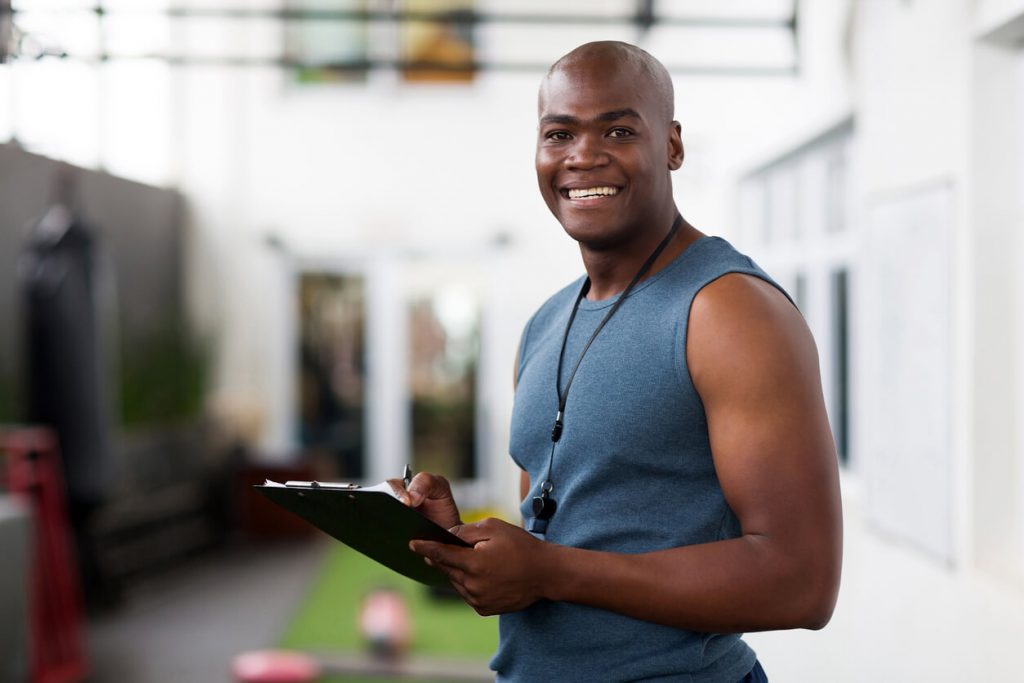 If you're working with children in any capacity, you should be fully aware of the legal implications.
Personal training with children is not about simply delivering adult-tailored classes at a reduced intensity – it's far more carefully considered than this.
As a child's muscles, ligaments, bones, and tendons are still growing, asking them to perform the same exercises as adults can cause serious problems.
You, and anybody working with you, should conduct regular risk assessments based around your sessions so that everybody understands the risks involved, but more importantly how they should be dealt with.
Start by identifying potential hazards. This can be as simple as walking around the gym or studio to inspect the facilities and each piece of equipment.
Then, you should look at who's most at risk and put a clear risk assessment strategy in place.
Of course, even if you conduct a risk assessment, things could still go wrong. A child you're training could sustain a serious injury during one of your sessions, and you could face a potentially hefty compensation claim. That's why it's essential that you also have specialist personal trainer insurance to fully protect yourself.
As well as risk assessments, Craig Salmon, Master Tutor at Premier Global NASM, recommends the following before training with children:
Ensure any child under 18 has parental agreement to exercise with you.
Ensure that your PARQ form is completed and you're aware of any medical conditions.
Have insurance that covers you to train 1-1 or in group situations with children.
Have the right qualifications and CPD under your belt.
Related: Risk Assessment Tips For Personal Trainers
4. Focus on strength training first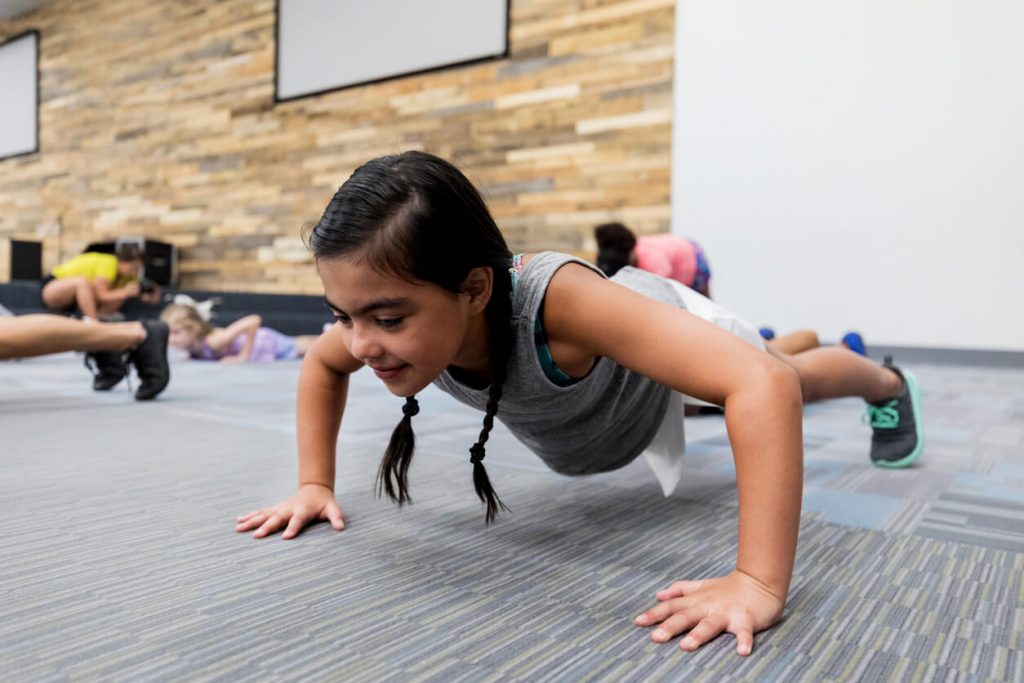 Craig Salmon added: "When it comes to designing sessions for children, it's good to consider their attention levels as they may be harder to engage and require further stimulus than adults.
"You can combat this by using a variety of equipment, and sessions do not need to be structured in sets and reps, unlike adults. Short bursts keep them engaged, and variety will help to ensure the sessions are fun."
Before children reach puberty, their muscular coordination is much more important than muscle density.
A child's strength is derived from an increase in muscle coordination and motor unit activation – so exercises that promote these will, in turn, strengthen the muscles.
For children under the age of eight, strength training should be done by using their body weight as resistance instead of actual weights.
Activities like press-ups, sit-ups, planks, and handstands are great for building a child's strength.
However, children must warm up properly before strength training. The warm-up should last five to ten minutes and should include aerobic activity such as walking, jogging on the spot, or skipping with a rope, and stretching.
As children grow and develop, don't be afraid of introducing them to weights.
Dumbbell-based exercises can be built into personal training programmes to further develop strength for children aged eight and over, but only up to a maximum of three kilos.
As a rule of thumb, try to incorporate strength training at least two or three times a week, for 20 to 30 minutes at a time.
Related: 16 Strength-Training Exercises For Kids
5. Teach them the fundamental benefits of exercise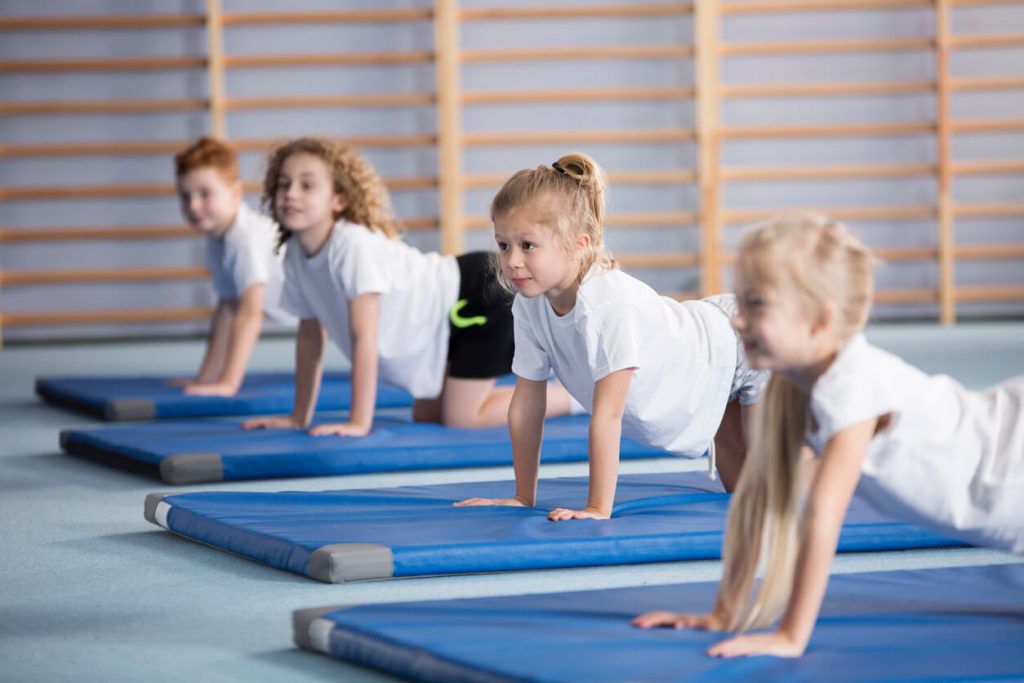 The importance of fitness and exercise should never be underestimated, regardless of how old you are. But for children, exercise is a crucial component in their development and journey to adulthood.
Personal training with children is about so much more than the physical training itself. Aside from the obvious benefits – like improving fitness, stamina, and promoting healthy growth – training can make a marked difference in many other aspects of a child's life.
It gives them the opportunity to socialise, build interaction skills, make friends, and improve self-esteem. It can even be a confidence-booster when it comes to the more academic subjects in the classroom.
So, make sure children understand why they're doing certain activities or exercises and how they'll help them. The more they learn early on, the more likely they are to continue leading healthy lifestyles into adolescence and adulthood.
Craig Salmonadded: "One of the fundamentals when it comes to training children is ensuring that we encourage their development. We can achieve this mentally by allowing them to provide input on their training, and we can do so physically by constantly challenging and improving their motor skills across a range of exercises.
"As a trainer, you may need to adapt the way you instruct in order to achieve this. This could be anything from your communication style to motivational techniques. By doing this, you'll be able to future-proof their training habits and ensure that they enjoy exercise safely and sustainably into adulthood."
Any parent will agree that the above is essential for their children.
Related: 10 Benefits of Physical Activity for Kids
6. Adapt your programme as the child develops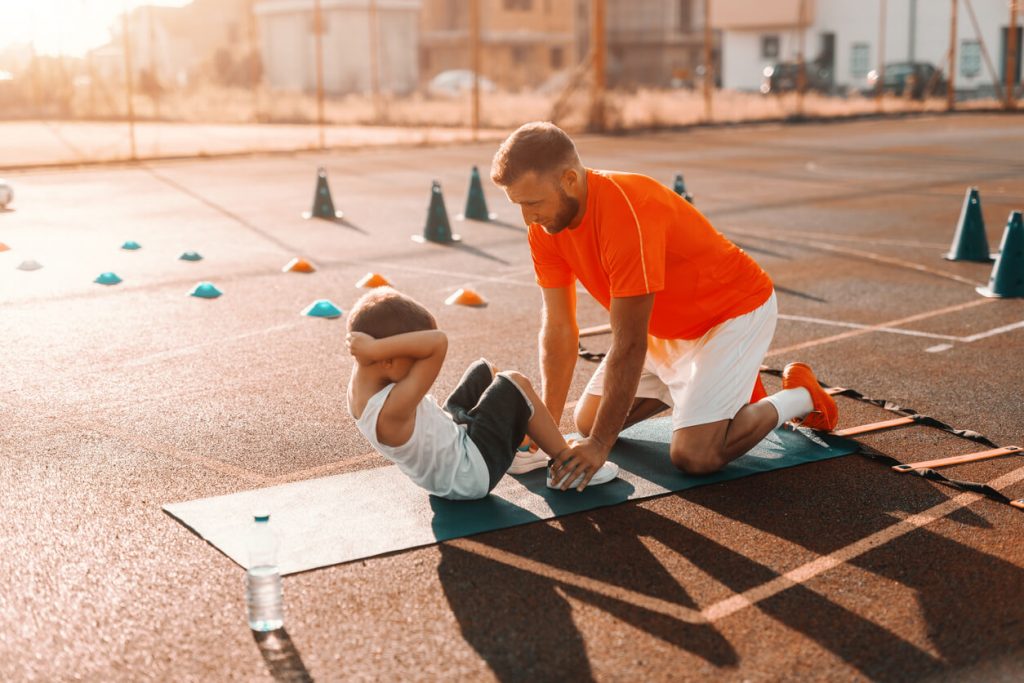 As is the case for many sporting disciplines, training with children should always be progressive. If it's not, then you'll struggle to see any development or progress.
In a nutshell, progressive training (sometimes called progressive overload) is when you gradually increase the intensity or frequency of training over time as ability and confidence grow.
As you'll know, increasing the level of training challenges the body. When done in a controlled way, this strengthens a child's musculoskeletal system and improves their overall strength.
Doing the same workout routine repeatedly can lead to plateauing. This is not always a bad thing – and of course, how you measure progress depends on the specific goals of the child and parent(s). But from a personal trainer's perspective, progressive training should be the focus.
Related: The Progressive Overload Principle – Train For Continued Growth
7. Monitor progress with parents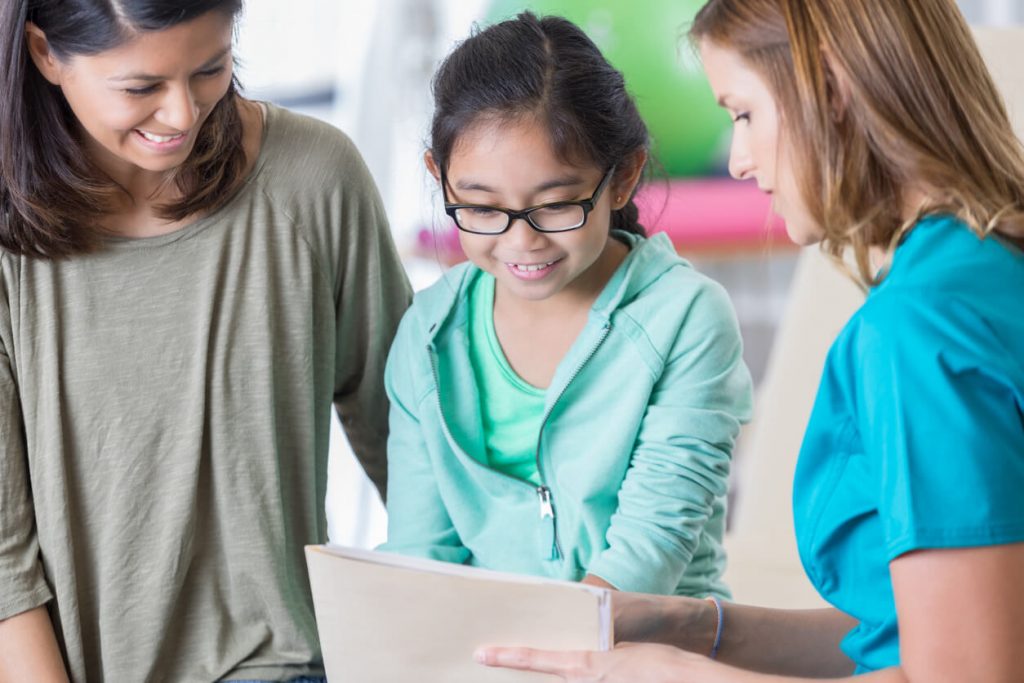 Although you're training a child, the chances are that child is there because their parents want them to be.
They're invested in their child's development and have trusted you to guide them. That's a huge responsibility that you should take seriously as a trainer.
In the same way that you'd give ongoing feedback to the child during a session, you should relay your thoughts to the child's parents or guardians.
To create a good relationship with parents, personal trainers should focus on collaboration and transparency – but perhaps above all, on understanding the parent's expectations.
Parents may well have their own goals set aside for their children regarding their training, so you have a duty to keep them informed as you work towards these.
Allowing parents to observe sessions is another effective way of making the process more inclusive, too.
Luke Hughes added: "An important aspect of training children is involving them in the goal-setting process. While you should always liaise with the parent or guardian first and foremost, opening up the conversation to the child allows them to feel heard and can actually help with their willingness to participate."
Related: 5 Strategies For Creating A Positive Coach-Parent Relationship
8. Be constructive with your feedback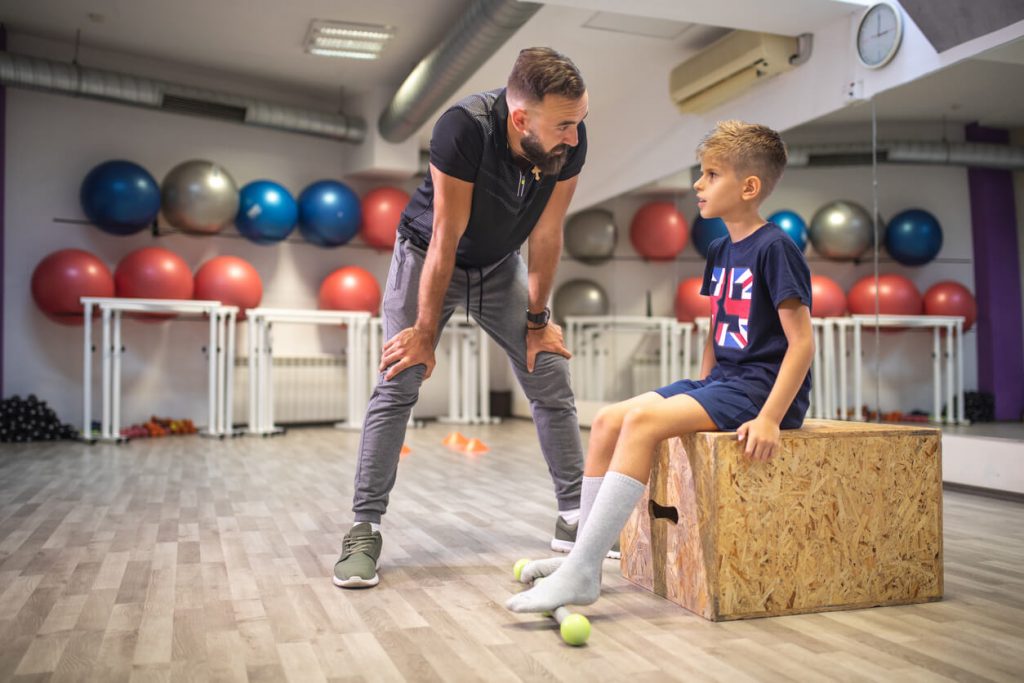 If you're providing criticism, you should consider the impact your words may have – particularly on young children.
Young children are very impressionable, so it's important to use the correct language, tone of voice, and motivational techniques to encourage and inspire them rather than force and belittle them.
For example, let's say the child you're training hasn't quite met some of the targets you'd set at the start of the month.
Instead of – "You've not done very well with ABC."
Try – "You were great at XYZ; would you like to do more of that?"
While it's still important to be able to communicate when targets and milestones haven't been achieved, you should think carefully about how you go about it. Perhaps take them to one side, away from larger groups, and tell them what you'd like to see more of.
Constructive feedback is far more likely to encourage better self-esteem, increased motivation, and quicker results.
Luke Hughes added: "When referring back to those goals and measuring progress, you should always use positive language as a way of motivating the child and encouraging them to have a healthy relationship with exercise."
Related: How To Give Constructive Feedback To Sports Kids
9. Ask for their feedback too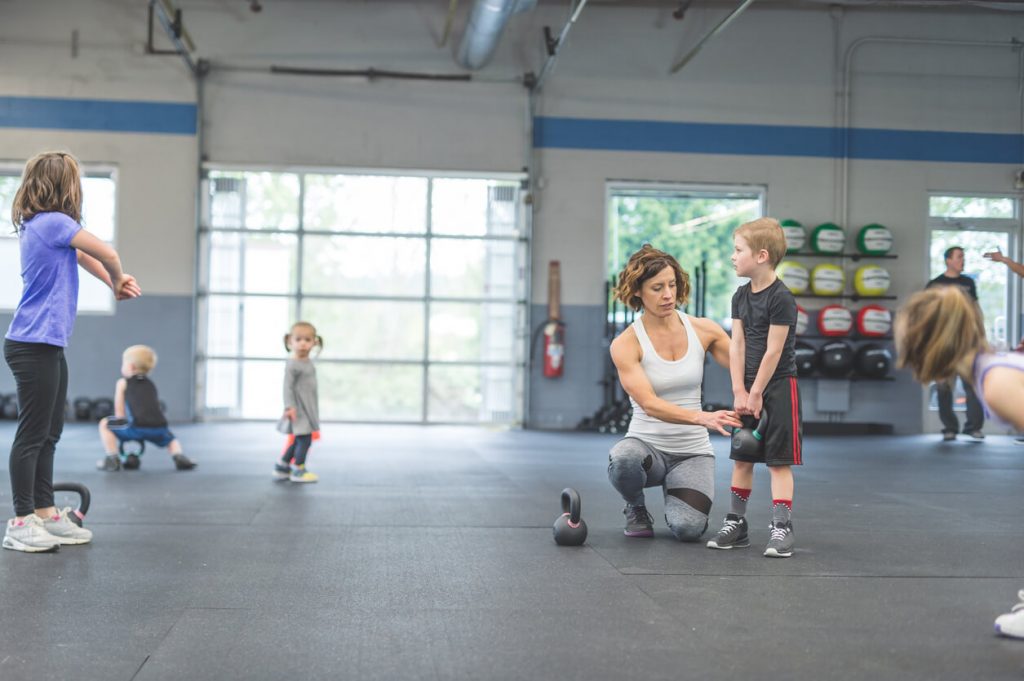 Feedback should never be a one-way street in personal training. Regardless of their age, your client should feel comfortable communicating with you.
When you're training a child, you shouldn't make any assumptions as to how they feel about their programme or you as their trainer.
Just as you give them feedback, ask them for theirs, too. By doing this, you're giving yourself the opportunity to continually improve your training. Here are some of the questions you might want to ask the children you work with:
What do they enjoy about your sessions?
Are there certain exercises they like or don't like?
Is there something they'd like you to do more of?
Asking questions like this will increase your child's trust in you, and honesty will make for a better training experience for both parties.
You could also ask the parents to give their feedback on how their child is feeling about working with you and any constructive criticisms they may have from observing your sessions.
Related: 5 Steps To Ask For Client Feedback And Improve Your Personal Training
10. Make it fun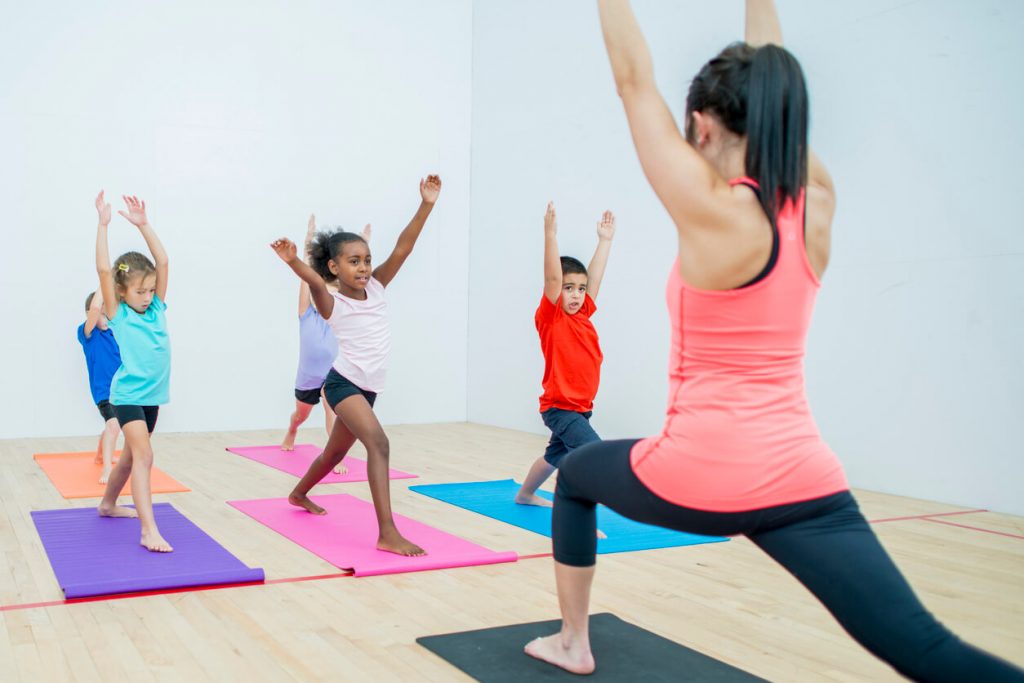 Regardless of their goals, training and exercise should always be fun for children. The more fun your sessions are, the more engaged and determined to improve children will be.
Above all, personal training should encourage a healthy lifestyle and general wellbeing – but it should do this in a fun way.
Many children can be quite competitive, so use this to your advantage and incorporate a few challenges to your sessions – or even competitions if you train in small groups.
Keep activities short, sweet, and fun – and you're onto a winner.
Think about the exercises you used to enjoy and find fun as a child – the chances are, your students will too.
Related: 8 Easy and Fun Exercises For Kids
If you're a personal trainer, you need to make sure you have insurance, regardless of your level or client base.
At Insure4Sport, our specialist personal trainer insurance is designed to protect you, your equipment, gym, staff, and customers. And as long as you hold a relevant qualification that's recognised by a UK governing body, we can insure you for training children, too.
Our insurance protects you when training children, in the event of an injury claim made against you by a parent. It also covers you if your equipment is lost, damaged, stolen. It
Find out more about how our specialist insurance can help you and get an instant online quote in minutes today.
Related
The UK's 10 Best Personal Trainer Courses
The Best Niche Fitness Markets Personal Trainers Can Take Advantage Of