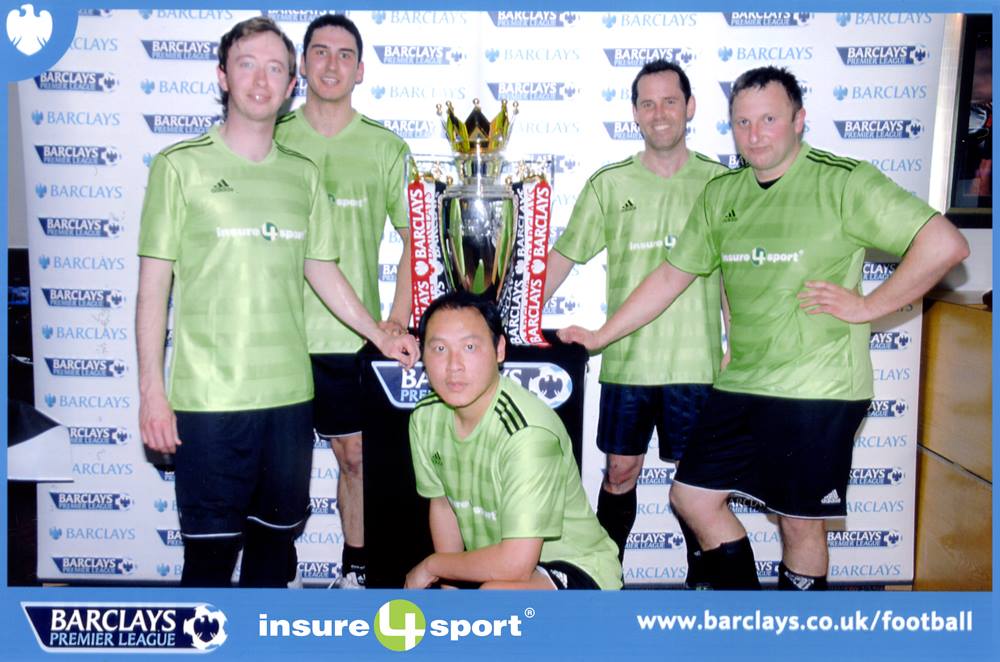 If you've ever bought football team insurance or coach insurance through insure4sport then you'll know just how much we love the beautiful game. Understanding our customers' needs is as much about understanding their sports as anything else, which is why members of our team are always keen to get active – whether that involves pulling on a pair of football boots, getting out the golf clubs, diving into a swimming pool or heading off down to the gym.
The latest sporting adventure involved five members of our intrepid team who took part in a Barclays charity five-a-side tournament, designed to raise money for the Elise for Life foundation. The charity in turn supports the amazing work that's done by everyone at The Christie hospital in Manchester.
The Elise for Life appeal was set up by Elise Roberts and her husband Mark after Elise was diagnosed with cancer in January 2010. For nine months she battled with the illness and the Elise for Life appeal is her legacy. The aim is to raise £1m for The Christie hospital and to date the total stands at more than £648,000. Every pound raised through the fundraising drive will go to Melanoma Research and the hospital's new Clinical Trials Unit.
Our team of footballers were delighted to do their bit by taking part in the tournament and getting some sponsorship together. They even made it through the group stages into the knockout rounds! Everyone at insure4sport is pretty chuffed about their efforts, especially since the money raised is going to such a worthy cause.
Well done guys!