Home workouts were a novelty when lockdown first started but our research has found that 68% of people are experiencing "home workout burnout" – that is, struggling to find motivation to exercise at home.
We speak to Nick Screeton, founder of LEP Fitness, to get his motivation tips for exercising at home.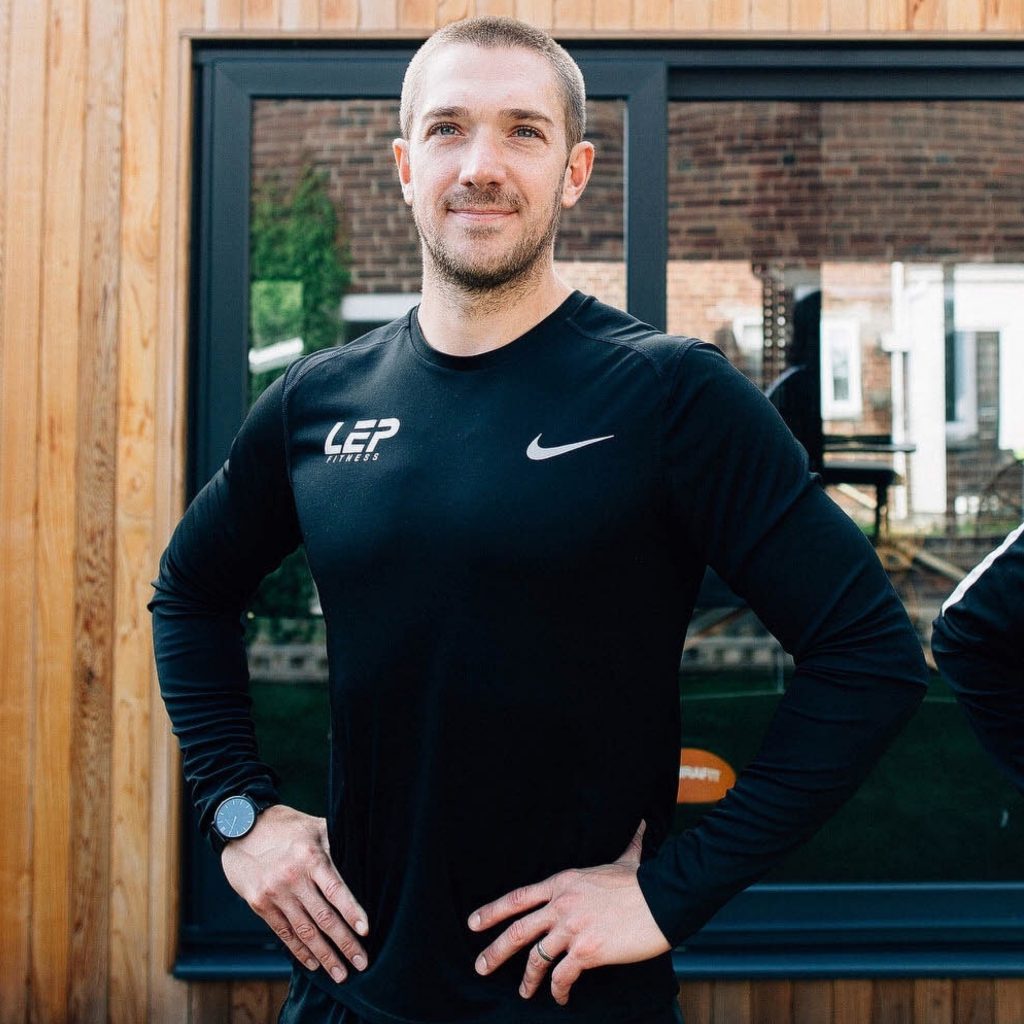 Nick has eight years of personal training experience under his belt and was recently voted the best personal trainer in Sheffield by the Sheffield Star.
Why do you think people who are exercising from home are struggling for motivation at the moment?
There are likely to be lots of reasons. The cold, long, and darker days, coupled with the global pandemic, are making this a very difficult time for everyone. Then you've got to factor in work worries and concerns relating to relationships and finances.
Whatever people are going through, there's no doubt that times are tough for many of us.
But that said, there are lots of things that can be done, and it's vital to focus on all of the reasons 'why I can', not all of the reasons 'why I can't'.
You might be struggling to find a spare hour for exercise and could end up thinking 'I can't exercise at home because I've not got time'. But there are lots of workouts you can do at home which will give you the endorphin boost we all so desperately need during this third lockdown, while burning plenty of calories in the process. You can do a quick, effective workout in under 15 minutes by searching on YouTube.
Another piece of advice I would give is don't rely on motivation – it's like relying on the weather in the UK! Instead, take action regardless of how you feel.
To quote a book called Atomic Habits by James Clear: 'Action comes first, motivation second.' For example, first, you exercise, then you feel good about yourself, and therefore feel more motivated to work out again tomorrow.
The longer this cycle continues, the more ingrained the habit becomes. Then you start to see noticeable results after a couple of weeks and gain further motivation to continue your efforts. But you have to start somewhere.
What are some of the biggest challenges people face when working out at home, both mentally and logistically?
A loss of willpower is probably the main mental challenge. Because our days can be so hectic, exercise often ends up being pushed down the priority list.
That's why I recommend working out first thing in the morning (or at lunchtime) when your willpower hasn't run out. As things crop up like work emails, meetings and other daily stresses, you'll have nothing left at the end of the day. Instead, set yourself up for the day ahead by making a workout your number one priority.
Logistically speaking, people working out at home could be struggling with a lack of equipment, space, and understanding of how to perform certain exercises. But, as the saying goes: 'Where there's a will, there's a way.'
As mentioned, there are lots of free workouts on YouTube and apps you can download. If you have no equipment, you can do lots of bodyweight exercises such as squats, push-ups, sit-ups, planks, and lunges.
You could also invest in some resistance bands (which generally cost less than £40) or some 10kg adjustable dumbbells (which are typically between £70 and £100). You'd be amazed by how many exercises you can do with these pieces of equipment alone.
How can people overcome these challenges?
Your mindset is so important when you exercise. When you have a strong mindset, the body will follow. If somebody paid you £1 million to exercise for 90 days in a row, I bet you would do it because there's a big reward at the end of it.
Whilst, sadly, you won't win £1 million from exercising, you'll still reap a lot of personal rewards from exercising consistently and having a balanced diet. For example, you'll look and feel much better, you'll have more confidence and higher self-esteem, and you'll receive compliments from friends and family.
The pros far outweigh the cons, so you've got to create a similar win-win scenario in your mind for your body to follow.
I would recommend:
Assessing your goals, what you want to achieve and how you want to look and feel. Focus on 'why' you want to achieve your goal(s). The deeper the emotional connection you feel to your goals, the more likely you are to achieve them.
Looking at what needs to be done to achieve the above. If you're in doubt and have some disposable income, hire an online personal trainer.
Using the resources you have available to you, and if you have the funds invest in the home workout equipment you need.
Having a plan of action and following through on this.
Being consistent with your plan and focus on small wins, ticking off workouts as you go along. Give yourself praise for each week that goes by where you've done what you said you would.
What advice do you have for other PTs as to how they can better motivate their clients who are working out at home?
Create small and achievable goals for your clients in chunks of time.
Losing two stone could take two or three months and feel very demotivating, as two or three months feels so far away. Instead, break it down and ask your client if they can commit to losing 7lbs over the next 30 days.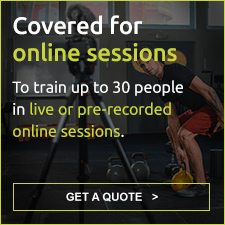 They'll likely do this, and then that will motivate them to keep going. Little progress leads to significant shifts, both mentally and physically, and over time the big results happen.
Also, get your clients to focus on 'actions' rather than results. Ultimately, results happen after a series of actions. Whilst it's essential to have an end goal, rewarding daily habits and behaviours is the only way clients will achieve their desired results.
What are your 3 top tips for people to find more enjoyment from exercise if they feel burnt out from exercising at home?
1. Put on some feel-good music. Music is one of the quickest ways to change your emotional state.
2. Mix up your exercises and try something new and exciting, challenging, but not too difficult. YouTube is such a great resource full of loads of different types of workouts, so you should use it if you're looking to switch up your workouts.
3. If possible, work with an online personal trainer. This will be the best investment you make, and you'll not only get faster results, but you'll also have fun during the process.