Still want to follow your dream of becoming a personal trainer but now feel like you're at a dead end? Fear not. Premier Global NASM, a specialist personal training course provider, has got you covered. Jason Hussain, Employer Engagement Manager at Premier Global NASM, explains how you can become a certified personal trainer online.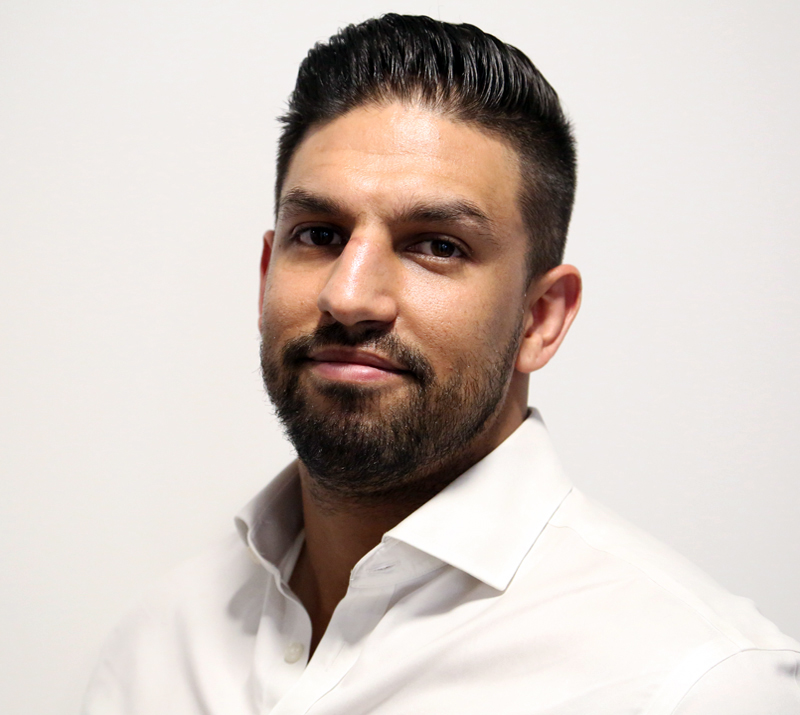 Has the coronavirus pandemic affected fitness education?
Fitness education has definitely been affected, but so have most industries. The key is to find ways to adapt and cope with the stresses COVID-19 has created.
As a business, we were well positioned when all this kicked off. Our Level 2 and Level 3 Personal Trainer courses are digital, meaning 80% of our course continued as normal. The 20% of our business that was affected was our practical assessments, as these needed a gym in order to be completed.
However, our team acted quickly on this and came up with an adapted process for these practical assessments, in which the student can complete the whole course from home. This is the perfect way to support them during the current lockdown situation.
Have you noticed any interesting trends over the last few weeks?
Many people who enquired about our courses in the past, but didn't sign up due to lack of free time, are now becoming customers. Now we're on lockdown, people have more time to study and are getting started.
Now is the perfect time for people to learn something new and we can cater to their needs. Whether they want to study one of our 20 digitally delivered CPD courses or take a big step towards becoming a personal trainer with our Level 2 and Level 3 courses, there are plenty of options available.
How has Premier Global NASM adapted to this situation in order to provide an online service for new personal trainers?
We've always been a business that has looked at new ways to innovate. This is reflected in both the courses we provide and the tools we give personal trainers to kickstart their careers.
Our courses moved to a digital delivery model two years ago. This meant we were already adapting to what we knew customers wanted, which is a more flexible approach to learning and a far more on-demand learning experience.
One trend that's growing in the UK is personal trainers delivering their sessions online. With this in mind, we partnered with a media provider who built us our very own website builder.
This means many of our customers who sign up to our Level 2 and Level 3 Personal Training courses can access a 12-month free subscription to our website builder. This is perfectly suited to starting an online personal training business and increasing your knowledge of digital best practices.
We know that having an online presence is crucial in today's world. That's why we want to give our trainers the very best start in their careers after they've qualified with us.
How can somebody become a certified personal trainer online with Premier Global NASM? What's the process?
The first thing they need to do is call our course advisor team. They're all very knowledgeable and experienced – many are qualified personal trainers themselves – so they understand what it's like to make that step into a new career.
After speaking to our team, it's all about deciding which package you want to purchase. This is determined by where you see your career in personal training going. Do you want to specialise in pre and post-natal fitness, for example? Do you want to focus more on nutrition?
By deciding which area you want to focus on, you can build the package you want. Our specialist qualifications will differentiate you from other personal trainers and allow you to carve out a niche for your business by having additional skills.
Once you're booked onto our course, it's time to start the learning journey through our bespoke learning platform. Here, you'll gain access to our content and live webinars.
Even though our course is digital, we still believe in face-to-face learning. This doesn't have to be delivered in a classroom environment, though – we can bring the classroom to you.
Our team of tutors deliver over 30 hours of webinars per student and are on hand to support students through their learning journey. Our courses take approximately 10 weeks to complete and we advise students to allocate 10 hours of study time per week to be able to complete the course in that timeframe.
What is the main benefit of becoming a certified personal trainer online?
Being able to follow your passion whilst not having to make massive changes to your lifestyle. We've seen many people become personal trainers over the past two years who would never have been able to if it wasn't for our flexible course delivery.
Our learning platform is designed to give the student the very best experience. All the content they need is housed through the platform and is on-demand for them to access as and when they need it. For example, if the student hasn't grasped a certain area as quickly as they would like, they can go back and re-watch, pause and rewind the webinars.
The student dictates the speed at which they learn, which they wouldn't be able to do in a classroom environment. That has been a massive benefit for our students, as we know that everyone learns at different speeds.
In light of the coronavirus pandemic, can you see the fitness education industry diversifying and moving more online?
I think we're already seeing massive change, just within the last two weeks.
Many of our competitors have had to adapt quickly to a more digital way of working. However, we know from the two years it took us to launch our digital product that it isn't as easy as just switching on a button. It takes a lot of tweaking to create the perfect platform for your learners.
The whole industry is trying to move online. Gyms are offering live classes through social media, personal trainers are moving online to keep their clients active.
It's great to see businesses adopting new technology to continue providing a service. It creates a positive outcome from a negative situation and hits the point home about keeping the nation active.
Do you think this period will result in a rising number of online personal trainers in the UK over the next 5 to 10 years?
Definitely. It's been amazing to see so many trainers using social media and the internet to expand their offering.
Our industry has stepped up during COVID-19 and more people than ever seem to be staying active. This is mainly due to the amount of free content that is out there now. People can access live HIIT classes and yoga workouts within a few clicks and they're getting their hour's exercise every day.
Once we go back to some sort of normality, I think this will continue. Trainers will see social media and other online platforms as a great way to increase their following and attract new clients.
We were already seeing an increase in the number of online personal trainers before COVID-19. That number now is going to rise at an even faster rate over the next 5 to 10 years.
The technology people can now access makes the transition to online personal training much smoother. Apps such as FaceTime, Zoom and more specific personal trainer platforms such as My PT Hub are perfect for online personal training.
This technology makes exercise a much more accessible and convenient activity for people. It also allows them to reap the benefits of this activity from the comfort of their homes.
Many thanks to Jason for his insights. You can find out more about Premier Global NASM's range of courses by visiting its website.
Specialist personal trainer insurance from Insure4Sport
Don't forget that once you've qualified as a personal trainer, you need insurance. This is where we come in.
Our specialist personal trainer insurance protects you against compensation claims, the loss, theft or damage of your equipment and much more, to ensure you're not left out of pocket if something goes wrong. Better yet, we offer a 20% discount to Premier Global NASM personal trainers.
Simply get a quote by clicking on the link above and get your career off on the right footing.