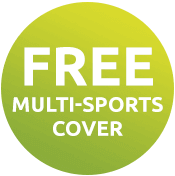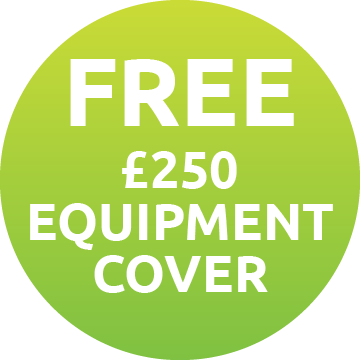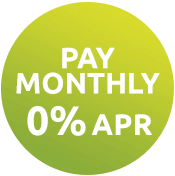 In partnership with Premier Global NASM
Premier Global NASM has teamed up with Insure4Sport to offer a massive 20% off specialist personal trainer insurance to Premier Global NASM personal trainers. As a Premier Global NASM personal trainer, you must have Public Liability cover to work and train clients on the gym floor. You'll be training clients and advising members of the public daily, so it's essential that you have the right cover in place to protect yourself.
With Insure4Sport you can tailor your policy so you only pay for the cover you need, choosing from a variety of cover options including; Public Liability and Professional Indemnity, Personal Accident, Loss of Earnings, Equipment and Employers Liability.
Get a quote
Why do I need specialist personal trainer insurance?
Our specialist insurance for personal trainers is there to protect you from possible liability claims, damage, loss or theft of any sports equipment you own, plus loss of earnings in case you suffer personal injury resulting in you being unable to work. Personal trainers have a duty of care to their clients and for this reason all personal trainers should consider taking out a dedicated specialist personal trainer insurance policy. With Insure4Sport personal trainer insurance, you're free to focus on what matters – helping your clients to achieve their goals.
Take a look at the following examples of why every personal trainer should have specialist personal trainer insurance:
Accidental damage occurs (by you or your client) to property at a venue you are using for your session.
Your training techniques are questioned if a client suffers an injury following your advice or instruction.
You suffer an injury during a session which means you can't work and earn for a period of time.
You injure yourself during a session and need physio treatment.
Your valuable sports kit or equipment is damaged, lost or stolen.
One of your employees seriously injures themselves whilst training a client and blame equipment provided by you. 
FREE
multi-sports cover
for over 200 sports
Get FREE business support and training tips straight to your inbox!
Please fill in all fields below.
Please supply a valid email address.
Please confirm your preferences by selecting from the options below.
Our free email newsletter is bursting at the seams with offers, business advice, guides and tips to help keep you and your business performing at its peak.
Your data is safe with us and you can unsubscribe at any time.
For more information, please see our Privacy policy.
Got it!
We'll be in touch soon