The coronavirus lockdown is having an enormous impact on all sports and cricket is no exception. This is especially true at club level, where tight budgets may be stretched beyond a manageable level this season if no games are allowed to take place.
How are the sport's governing bodies providing support to clubs? And what is morale like within club cricket?
To gain some insight into all of this, including how clubs are coping with the current restrictions, we spoke to Joe and Chris Page. Joe is a professional club player, while Chris is a board member at Timperley Cricket Club.
Chris Page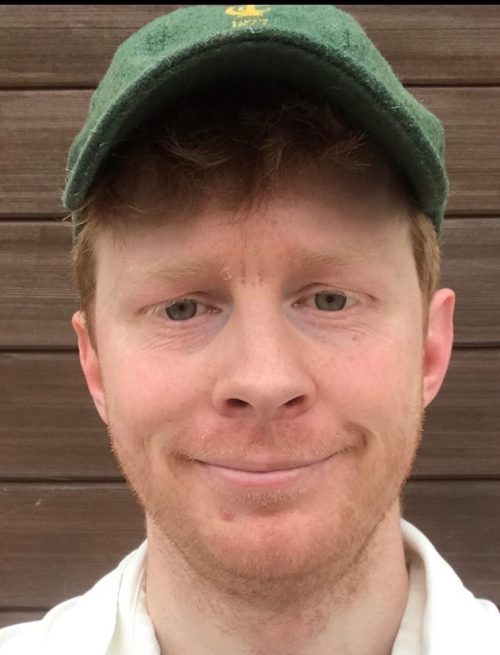 How are you managing to survive without being able to access traditional revenue streams?
The cricket club is one section of a wider sports club which has some cash reserves and these will allow us to keep ticking over. On top of this, we've taken advantage of the Government's furlough scheme and received a business support grant from Trafford Council.
We're also reliant on membership renewal and fundraising from members. This is particularly true for our section, however most of the outgoings are from the wider club not the smaller cricket section.
What's the reaction been like from the local community – is it still trying to support you in other ways?
The club is continuing to communicate with its members and stakeholders through regular newsletters. We've had a positive response from members, many of whom have come forward offering their help and support.
Do you fear for the future of the club?
No, our reserves are strong. However, they were built up to support essential infrastructure improvements at the club. Drawing down on them may, therefore, delay or reduce the scope of these investments in the short term.
Are you continuing to prepare and work on the ground, despite there being no cricket?
Yes –although the bar manager and bar staff have been furloughed, we're continuing to employ our Groundsman and Club Manager to maintain our playing surfaces. They're also doing the preparatory work for the ground improvements (specifically tendering and grant applications for relaying the second of our Astroturf pitches later in the year, when hopefully Government guidelines allow.)
Do you envisage there being a surge in membership when cricket resumes?
It's difficult to say as it's very dependent upon when that happens. If there's any cricket this year, the season will be greatly curtailed, and this may put some people off. However, we hope most of our members will be retained for next season and that there may even be an increase in memberships if people are missing sport generally.
Have you had any support from the ECB and how do you think it's performing in this crisis?
We've been given advice from the local (Cheshire) Cricket Board. It's communicated all relevant ECB advice and also opportunities to apply for local (Trafford) grants, which we've now received. We've not been given any money by the ECB and I believe that, as a multi-sports club, we are in a much stronger financial position than most cricket clubs. Hence, we are likely to be low down on the ECB priorities list.
In my opinion, the ECB's advice was initially poor and ambiguous until it climbed off the fence and suspended all recreational cricket. The real test will be how it helps clubs climb out of lockdown. Only time will tell.
Joe Cooke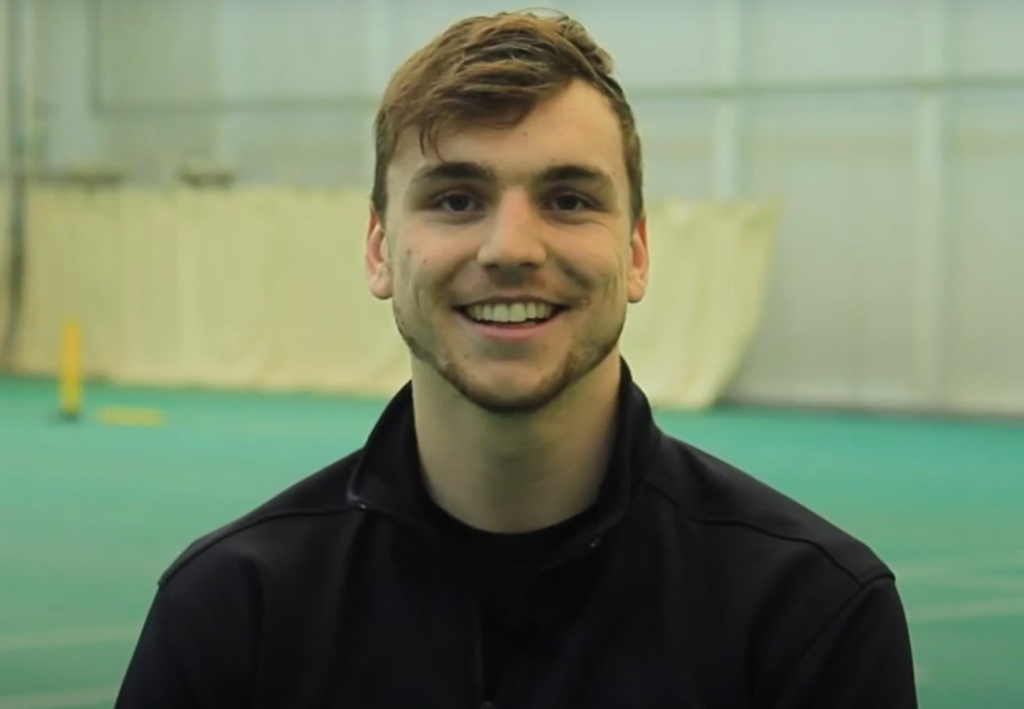 How have you kept in touch with your teammates under lockdown?
We've had a few coffees together over Zoom and we had a big squad quiz the other week. That got slightly competitive (not that I'm bitter…) but there was some Googling going on, without doubt! I'm definitely missing the squad, as I'm sure everyone is missing their colleagues.
What's your training schedule looked like?
I have gym equipment at home that I've been using to try and maintain my strength, which has been the hardest thing to sustain. I've also been doing a bit of yoga to retain flexibility and make sure being less active doesn't have a negative impact on my body. The team also follow each other on Strava and we've all been running a lot – it can get quite competitive.
Exercising most mornings has kept me sane! I've been able to keep my bowling going against the garden wall but, in terms of batting, it has been hard to get any meaningful practice in. My girlfriend has been reluctantly throwing tennis balls at me!
How confident do you feel about being able to play this season?
It's hard to know because the situation changes all the time, but there's still a big chunk of the season left so I'm fairly confident that some cricket will take place. I'm just trying to make sure that I'm as ready as can be (mentally and physically) if and when we can get going.
How would you feel about cricket being played behind closed doors? Would it make a difference to you?
To be honest, this is my first season as a pro – so, even behind closed doors, it would be the biggest crowd I've ever played in front of! But I would imagine it might take away home advantage and it may be a bit strange playing in an empty stadium without any support.
Obviously, it wouldn't be the same for fans to not be able to go to the game, but even having sport back on the TV would be great for people's morale, I hope.
What support has the club offered you?
The support has been great, the coaches are always at the other end of the phone if you want a friendly chat. Also, the PCA (Player's Cricket Association) has been great at communicating with the players and its regional reps are always there for a chat if you have any concerns or worries.
If you injure yourself whilst playing cricket, or your equipment is lost, damaged or stolen, you need cricket insurance. Find out how our cricket insurance can help you and get an online quote today.