As the Euros isn't taking place this summer, we thought we'd take a trip down memory lane…
It's not just glorious games, goals or players that define a European Championship. Sometimes, the glorious shirts define it too. 15 teams have won the European Championship – and some have done so in style.
Sadly, we won't get to see certain shirts in action at the Euros this summer. But that doesn't mean we can't remember the classics from yesteryear. We've selected the top five shirts of European Championship winning teams.
Soviet Union 1960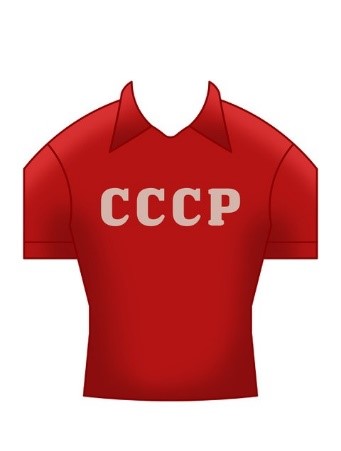 The collar, the dark shade of red, the CCCP lettering sewn across the chest. There's something very bold and distinctive about this shirt.
It was certainly a lucky shirt for the Soviet Union. They wore it during their most successful period, in which they won the 1960 European Nations' Cup and finished runner-up in 1964. They also wore a slight variation of it without the collar at the 1966 World Cup.
Lev Yashin, the only player not to wear this shirt for obvious reasons, had a distinctive shirt of his own – the all-black goalkeeper jersey which became his trademark look.
West Germany 1972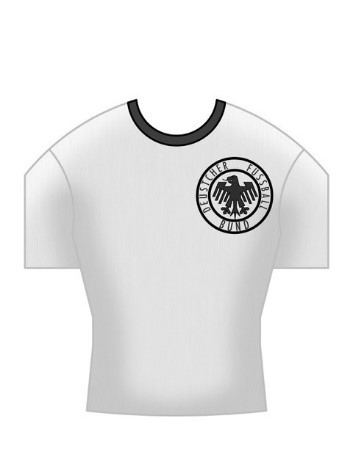 If a team was wearing this shirt in an official football match in the 1970s, their opponents likely lost that football match.
The West Germany 1972 shirt's black and white design is wonderfully simple yet striking. You've got the round black collar and the Imperial Eagle inside a circular 'Deutscher Fussball Bund' crest. It just works. The eagle on this shirt is actually bigger than the eagle on recent kits (as you'll see in the next entry).
Like an eagle, West Germany soared to success in this shirt, winning Euro 1972 and the 1974 World Cup. Only a cheeky Panenka penalty stopped them making it three major tournament successes in a row at Euro 1976.
If you know your German football history, a few images may spring to mind when you see this shirt. Franz Beckenbauer gliding across the pitch, Gerd Müller banging in the goals and Paul Breitner's big bushy hair, to name a few. Whatever you think of, this shirt symbolises domination – and possibly the greatest German team ever to play football.
Germany 1996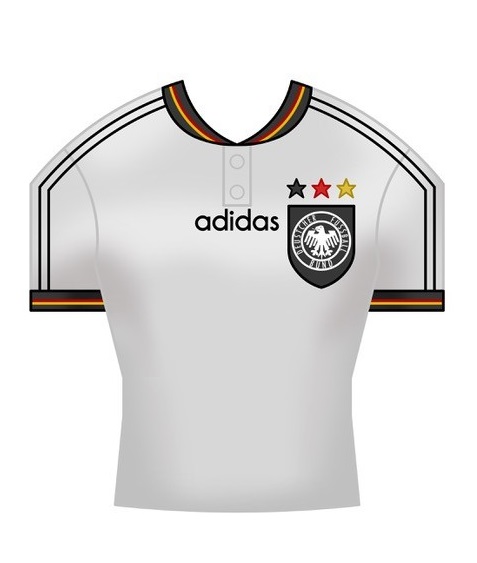 There's something about German football kits, isn't there? This classic number is arguably only behind the West Germany kits of the 1970s and the 1990 World Cup as the greatest German football kit ever.
It might hurt your eyes to look at it, due to the connotations of English heartbreak at Wembley. But if you can see past that painful semi-final defeat, there's much to like about this shirt.
At the time this was released, it was markedly different from German shirts of previous generations. The black, red and gold stars were a new feature, as was the white eagle inside a white crest. As, too, were the buttons and the centrally aligned Adidas logo. And just in letters this time! This was a daring kit in many ways – but once again, the Germans pulled it off.
It might have been a new-look Germany side in many ways, but this group of players kept up the traditions of their forefathers. They won Euro 1996 thanks a golden-goal winner from Oliver Bierhoff against the Czech Republic.
France 1984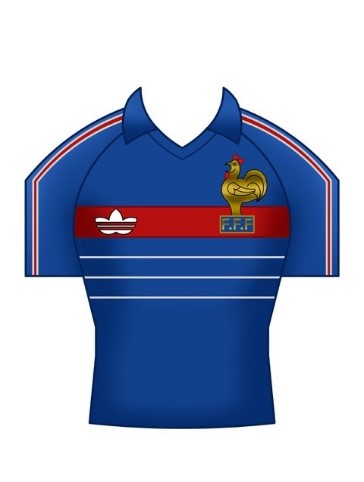 It's somewhat scandalous that the French national team only wore this kit on 14 occasions. However, they wore it when the stakes were highest – on that balmy night at the Parc des Princes when they beat Spain 2-0 to win the Euros.
Like the West Germany 1972 kit, this shirt is simple yet daring in its design. The inclusion of the broad, red, horizontal stripe marked the first time red had ever featured on a France shirt. Given the success that followed, it's little wonder red has featured on countless France shirts in the ensuing years.
Other notable features of this shirt include the big golden cockerel, the classic FFF badge, the white Adidas logo set against the red band and the thin white stripes.
It's got everything you want in a football kit: elegance, boldness and panache. These characteristics were embodied by the France 1984 team, as they scored 14 goals and won five games from five en route to a historic triumph.
Netherlands 1988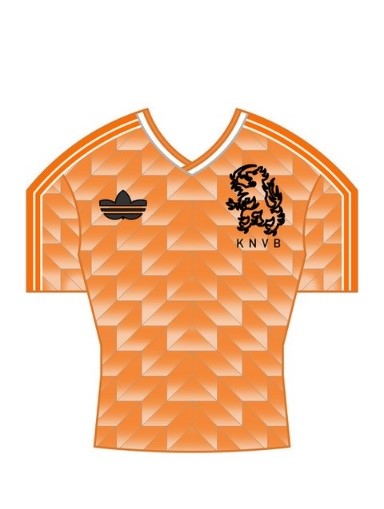 Holland is renowned for its artists – and this might be the nation's greatest artistic triumph. Considered one of the best football kits of all time, the Netherlands 1988 shirt is synonymous with a few things…
Total football. Marco van Basten's magnificent volley against the Soviet Union. Ruud Gullit's glorious dreadlocks. The list goes on.
Adidas pulled off a masterstroke in creating this shirt, which was ahead of its time. Its geometric pattern had rarely been seen on football kits up until 1988, and this became the blueprint for shirts in the 90s.
The orange, black and white colour combination is a thing of beauty – the black KNVB crest and Adidas logo fit perfectly together – as is the overlapping V-neck contrast collar.
It's fitting that such an aesthetically pleasing kit was worn by such aesthetically pleasing footballers. We're not sure Stoke City under Tony Pulis could have pulled this one off.
These elite kits are tailor-made for the champions that sported them. Find out what happens when these icons play against each other by checking out our European Championship of Champions.
These kit illustrations were produced exclusively for Insure4Sport by Daniel Astudillo.