Not much gives you the same sense of pride as helping to mould a dancing superstar. However, there are several hurdles to overcome before (and even after) you establish yourself as a dance teacher.
But what are they? We sat down with internationally renowned dance teacher and choreographer AJ O'Neill to find out.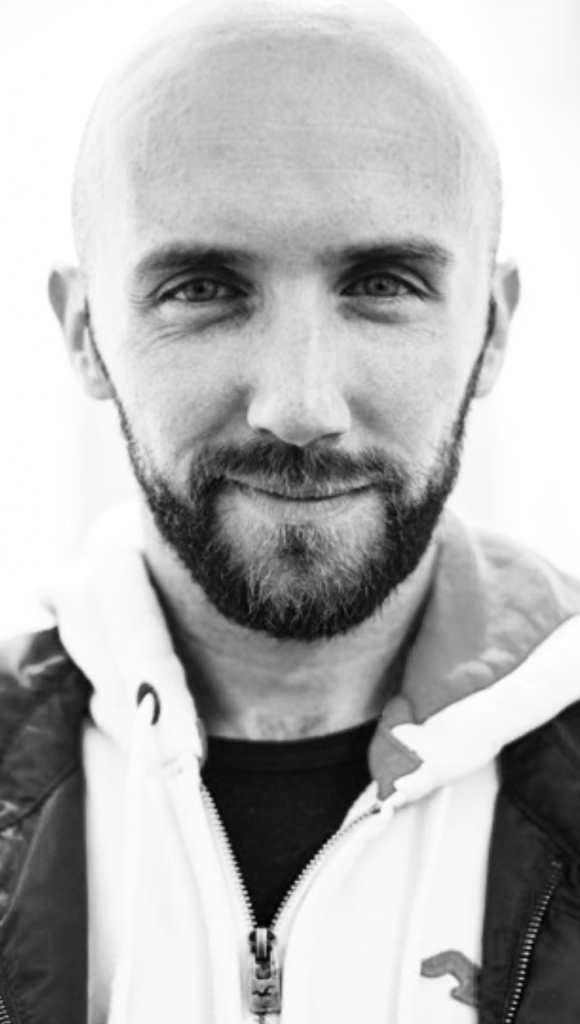 During his 20-year career, AJ has worked across theatre, TV, music and film. He has appeared in a Puma advert, Mrs Browns Boys D'Movie and a West End production of Chicago, to cite just a few examples.
Let's see what advice he has for new dance teachers…
Secure any slots you can to begin with
When you're starting out, it's quite difficult to get a slot at a studio. You want to rent one at a time that people can make it.
The popular slots in the afternoon, lunchtime, and evenings are usually gone. So, my advice would be, drop into any studio you might want to teach, give them your name, and let them know you're interested in if any slots come up.
Teaching dance classes in gyms is a godsend early on. £30 an hour is standard for those types of classes and, although the pay might not seem like much compared to what you could earn per person, it's guaranteed money.
Once you have a slot at a studio, be careful with it. Be polite to the people that work there and show you're reliable and pleasant to work with. After all, these slots are like gold dust.
If your slot is at a studio with a good reputation, you'll probably be offered more work from it. You'll also need dance teacher insurance, as studios won't let you work there without it.
Make your classes stand out from the competition
When planning your class, consider what classes run at the same time at your studio. Are they the same as yours? Are they run by more established people than you? If so, you're going to be competing with them, so the trick is to offer something different.
One way to do this is through difficulty levels. If one class is for advanced dancers, teach a beginner class.
Basically, don't do the same thing as someone else, at the same time, in the same place. You want to show you're the best option at any given time.
Give constructive feedback to your classes
Be kind and be compassionate. At no point in anyone's life do they deserve a teacher telling them they're terrible.
That's damaging and can have negative long-term repercussions on emotional growth. I have friends who are still upset by something a ballet teacher said to them when they were seven.
Find the positives, even if it's pointing out that they're trying harder than anyone else. Most of the time, people know they're not getting something, so offer your guidance thoughtfully.
New teachers – particularly if they're young and have just left college or school – haven't ever been taught how to actually teach. They've just learnt how to do, and sometimes compassion can get lost in the mix.
The key is to make everyone feel welcome, valued and respected. We all want to work with people who are lovely to be around. That's what people remember.
People can learn to dance anywhere, but they come to your class for your personality.
Let your passion drive you
To me, the dance routine you construct is so intimately connected to the piece of music that it can't be done to anything else. It's about the words, the beats and the feel.
I've found that, if you choose a piece of music you really love, you bring this enthusiasm with you into class.
I tend to pick songs that are a little bit faster, but I'll work on the steps slower, and then bring them up to speed.
Although, it's not so much the pace of the music that people respond to, as much as it's how connected the music is to the moves.
People see how much you love it and they tend to love the routine more because of it. You have to listen to it 10,000 times to choreograph to it too, so it has to be something you're passionate about.
Keep creating
It's vital dance teachers don't just teach dancing. Everything becomes work after a while, even if you love it.
There's a danger of you losing the passion for it, like you could with anything. Most people I know that are still passionate about their jobs do loads of work within the creative sphere.
I've worked on writing musicals, choreographing music videos, advertisements, shows and performing stand-up comedy. If you love dancing, by all means teach dancing. But go dancing with your friends, create dance.
Don't think that teaching a class is necessarily going to fulfil you creatively, because it probably won't if it's just work work work. Keep creating stuff for you, because you never know what'll come out of that and everything you do makes you better.
So much more passion is required to teach dancing than at a job that you just do for money, and when you're doing it by the numbers it's so obvious. You need other outlets to keep that passion alive, so you can come back to class feeling renewed.
Take care of yourself
One massive mistake I made early on in my career was to put myself second. I put the class before myself, in terms of my health and mental wellbeing.
In dance, sometimes there's this "the show must go on" mindset, but it's not sustainable. You toe a fine line where you look after yourself but also the class, and unless you're well you can't look after anybody.
At one point, I was teaching 38 hours of dance fitness a week, and I got to a place where I was a physical wreck. I became ill, I was exhausted, and I was underweight from overexertion. Around the same time, I cracked my pelvis and was off for a few weeks while I couldn't move.
During this time, I received messages from clients whose only concern was whether the class would go ahead that week.
I cared enough about them to put off holidays, overwork myself, and come to class when I was sick or injured – but they only cared about the class.
I think there's a fear that the day you say you can't do a gig, it'll be the last gig you're ever offered. This isn't true, so don't be afraid to say no and look after yourself.
Remember you're more than just a dancer
You have a value as a teacher, and as a person – but don't get the two confused.
So much of what we do is tied up around how we're seen by other people, especially in dancing where everything is literally a show. However, it's important to understand that you have worth beyond your dancing ability.
You can love dance, you can live through dance and you can express yourself through dance. Don't get me wrong, this is all amazing, but the day will come when you can't dance anymore. That's why you need to build a sense of self that's not defined by it.
For a long time I saw myself as my theatre career, as if without it I'd be nothing, and it took me a long time to get past that. I've had a relatively successful career and one of the best bits about it is that I realised, even if it ended, I'd still be okay.
Many thanks to AJ for his insights. To follow his work, you can find him on Instagram, Twitter, and his official website.
If, like AJ, you're an aspiring dance teacher and you've just landed your first class, you need specialist dance insurance. As he said, studios won't let you teach without it.
Insure4Sport offers flexible, quick and easy cover which is tailored to your requirements. Get an instant quote online today and discover the value of peace of mind.