Running is one of the few sports that can be practised almost anywhere, anytime, both indoors and outdoors—which is probably why it's one of the world's most popular solo activities.
Be it to raise money for charity, achieve personal goals, or simply to keep fit and healthy, the reasons why people take up running are endless, and its health benefits are widely known.
But there's no denying that running can be tough to get into at first.
Insure4Sport ambassador Jade Imani knows a thing or two about running. She's a qualified PT and ex-relay runner. Here, Jade shares her 6 top tips for runners, old and new.
My 6 top tips for runners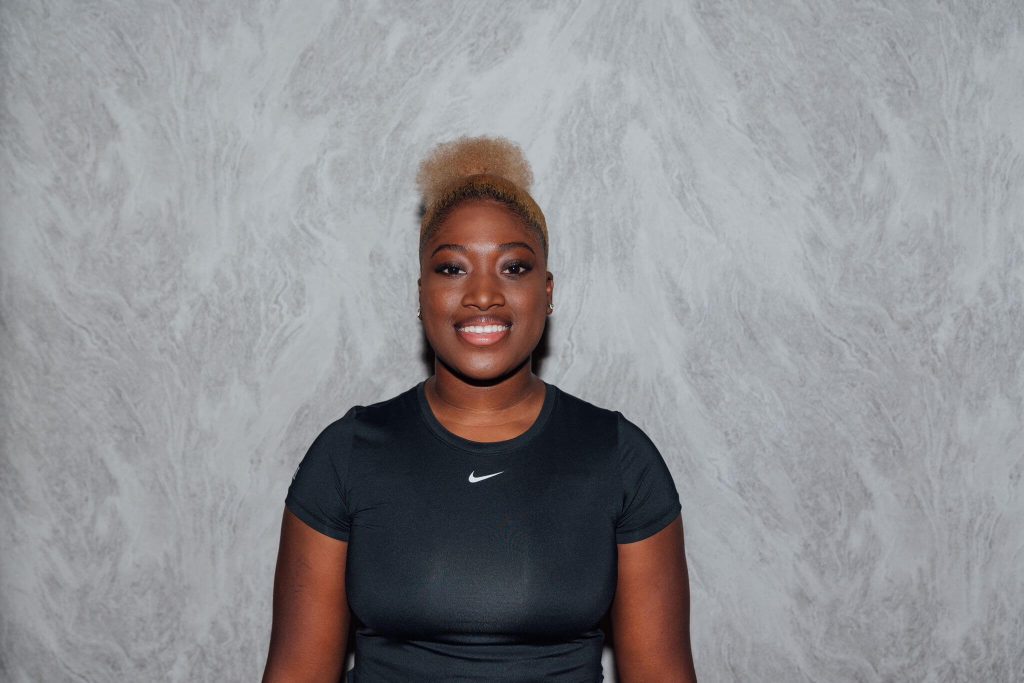 1. Prioritise your running attire
This is one of my top tips for runners, and something I always prioritise myself. Running is a full-body workout and it moves everything, so if you're a woman, it's vital to ensure you're wearing a supportive sports bra. I recommend always going for high support, even if you're only going a short distance.
Consider materials, too. Sweat wicking fabric is key, as is something that helps to prevent chaffing. And don't forget footwear—running trainers come in all different shapes, styles and sizes. It can be a maze finding the right one, so I recommend going to a store like Runners Need or ON, who will measure your feet and conduct video gait analysis to see your running style and advise you on the best for your feet. They also let you conduct a 'test run' in the trainers to ensure they work best for you.
2. Start slowly
If you're new to running, there's no need to try and run 10km straight away. Ease your way in! At first, I recommend aiming for an amount of time before distance. You could start by running for 20 minutes, using this first run to find your 'steady state' pace.
You should still be able to breathe comfortably; enough to be able to have a short conversation if you wanted to. Check your distance at the end—then, for the first few runs you do, see if you can add an extra 100m or so each time.
3. Get a grip of your nutrition
While I wouldn't recommend anything heavy like a Full English breakfast, it's important to be well fuelled before you take off. Pre-run, I always eat carbohydrates, such as trail mix or a natural energy bar. Then I'll have something more protein heavy, like a protein bar or overnight oats, post-run. Bananas are also a great addition as they are rich in potassium which helps to reduce cramps afterwards.
The more you run, the more you'll start to see changes in your appetite. You may feel hungrier, which is normal as you're burning more calories than usual. I recommend using a calorie calculator or food tracker like MyFitnessPal or CalorieCounter to ensure you're eating enough to be well-fuelled. You should also always carry water with you on your run.
4. Utilise tech
You don't need a smartwatch or anything fancy. Smartphone users can download hundreds of different apps to find your local trail, track or club and to track run times and progressions. But don't forget that although tech is a great tool, you shouldn't depend on it entirely. It's more important to focus on your run than tracking every kilometre.
5. Focus on mobility and activation
This tends to be the most neglected factor across all training types. Remember to stretch to prevent injury. Simple static and dynamic stretches such as hamstring sweeps, arm swings and lateral lunges are key to get your muscles prepped for your run. Activation exercises such as glute bridges, pulse squats and kickbacks also help get blood flowing to your muscles quickly, lubricating your joints a little so you're ready.
6. It's a marathon, not a sprint (sometimes!)
No matter what distance you're aiming for, or whether you're a seasoned pro or newbie—it's a process. You won't get instant results. As with anything, success in running takes time, patience and effort. The key thing is consistency. With this, you'll be able to achieve all your running goals, whether it is your first half-marathon or a 200m sprint.
Follow Jade on Instagram at @jadeimani_pt for more great content, tips and advice!
Wherever your run and however often you do it, you may also want to consider running insurance to protect you against accidents and injuries.
With Insure4Sport, specialist running insurance spans various running disciplines and includes cover for coaches, running teams, solo runners, and more.
We also offer additional marathon cover—so, you're in the right place if you're currently in training for a big event.
Click on the button below to learn more about specialist running insurance and get an online quote today.