If you're a newly qualified sports massage therapist—firstly, congratulations!
Secondly, it's important you know what specific sports massage equipment and tools you need to get your new business up and running.
In all the excitement of launching a business, it can be easy to overlook a few of the 'important' bits, shall we say. But fear not, you're in the right place. In this article, we'll look at some of the most essential sports massage equipment and tools for your business.
You'll have the clients rolling in in no time!
What to consider when buying sports massage equipment for your business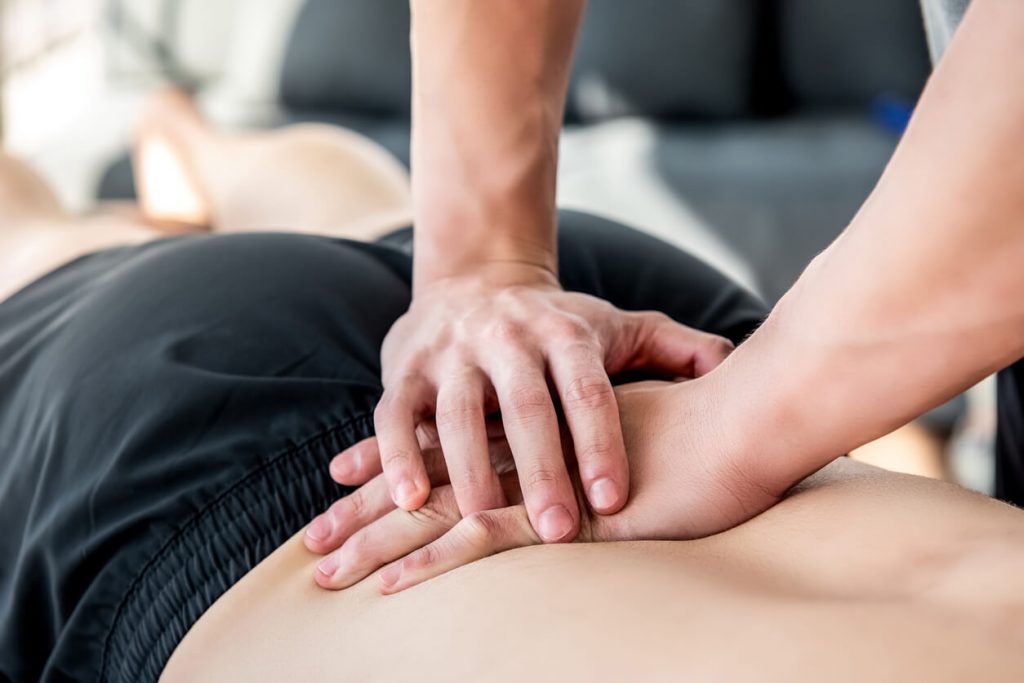 Sports massages are very popular—particularly among people who regularly partake in intense exercise. Sports massages help to ease muscle tension and improve circulation, which makes them hugely beneficial after exercise.
Sports massages are often integral to an athlete's training regime, so being trusted enough to give them is no mean feat. If sports massage therapy is your business, you need to take each massage seriously to keep your clients returning for more.
When looking at sports massage equipment for your business, three key things to consider are:
portability: you want tools that can be packed and stored away easily without taking up too much space, especially if you're a mobile therapist and travel to your clients directly
durability: you want durable tools that won't need replacing after just a couple of uses. If you have a busy schedule, you need to be able to rely on your gear
cost-effectiveness: you want the best equipment for the best possible price, so it's important to shop around and compare manufacturers to ensure you're getting a good deal. As a new business owner, the last thing you want is to be spending more money than you need to on equipment
You'll also need to consider what type of sports massage business you run.
For example, will you operate from a dedicated salon or be completely mobile? Will you have lots of space, or do you need to be strict on storage?
All of this will have an impact on the sports massage equipment and tools you need to buy.
6 essential sports massage tools for your business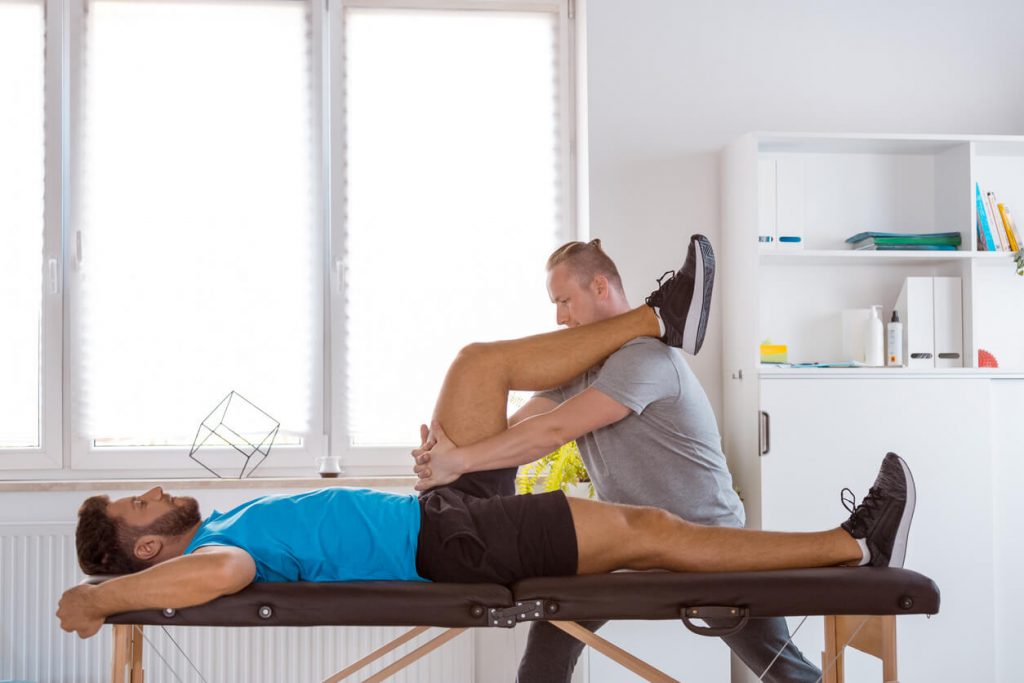 1. Massage table (or bed)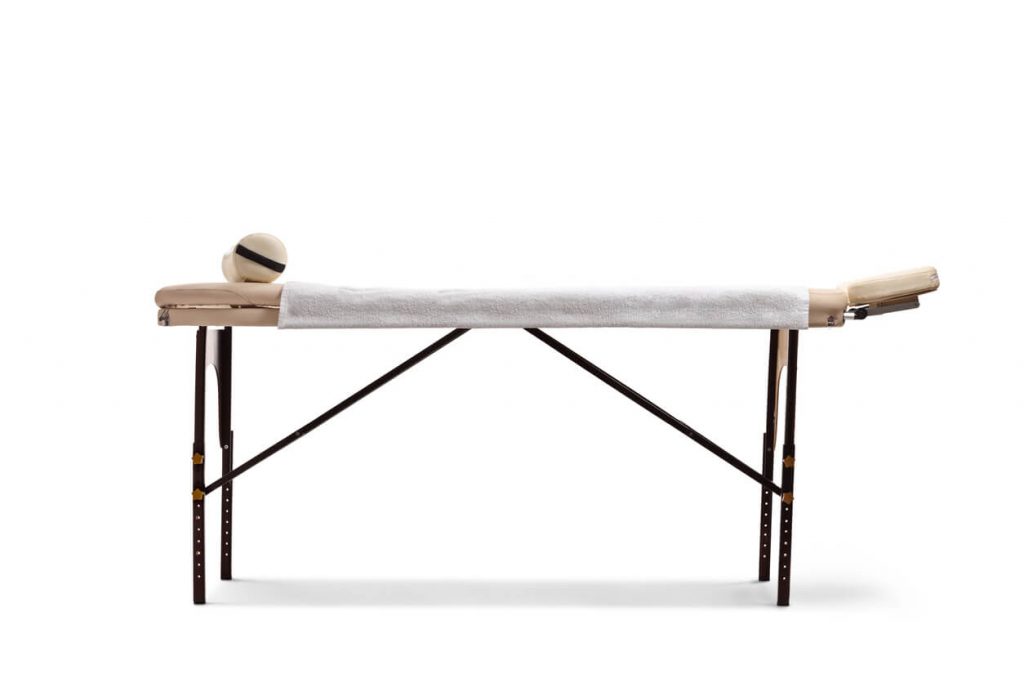 You can't operate as a professional massage therapist without having a proper massage table—it's as simple as that.
A massage table is arguably the most important piece of equipment you'll buy as a sports massage therapist, as it ensures your clients feel comfortable and relaxed during each session. Your clients probably won't enjoy your massage without a proper table to lie on.
Massage tables come in various shapes, sizes and styles and can be modified depending on your services.
For example, some massage tables have collapsible legs and can be folded away, while others are made to stand solid at all times. It's important to choose a table suitable for your business and how you operate. A non-collapsible table is probably not the best option if you're fully mobile.
You also need to ensure you have enough clean bed linen to offer clients before each session. Lying on a massage table without any covers can be uncomfortable for your clients—not to mention it can also be rather unhygienic.
Related: The 10 best massage tables of 2023, tested and reviewed
2. Massage mediums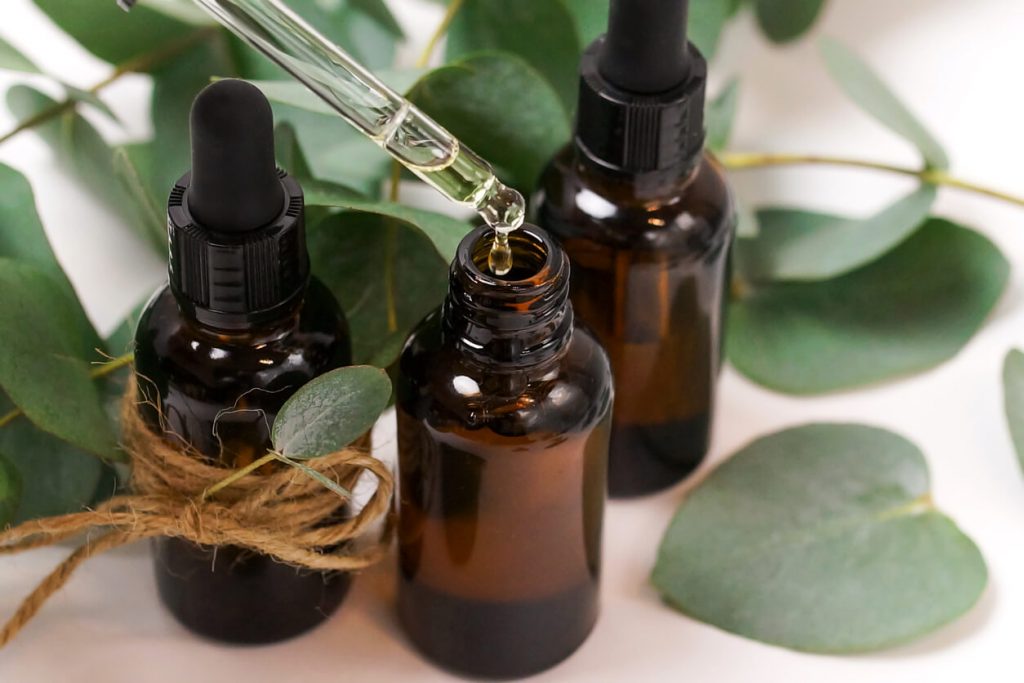 Massage mediums are also a very important sports massage tool. You'll use a massage medium in virtually every massage you give.
Depending on what type you use, massage mediums have multiple benefits—both for your client and you. Not only do massage mediums help to ease muscle soreness and aid relaxation in your client, but they also make it easier for you to conduct the session—acting as a lubricant against your client's skin, allowing you to glide more freely.
Some of the most common massage mediums include:
massage oils
creams and lotions
wax
gels
balms
Each medium can be used to your advantage, depending on what you're trying to achieve or what your client wants. Massage oils tend to be favoured most by sports massage therapists, but that's not to say you can't use multiple.
For example, massage creams are good for manipulating deep tissue, while the thick consistency of wax can give you greater control over the massage.
Conduct thorough research into different massage mediums and make sure you know the benefits of each one, too. Demonstrating good knowledge and expertise here can be invaluable for the overall success of your business.
Remember—your clients won't always know exactly what they want from a massage. Often, they'll be looking for you to guide them.
Related: The 6 best sports massage oils for your business
3. Pillows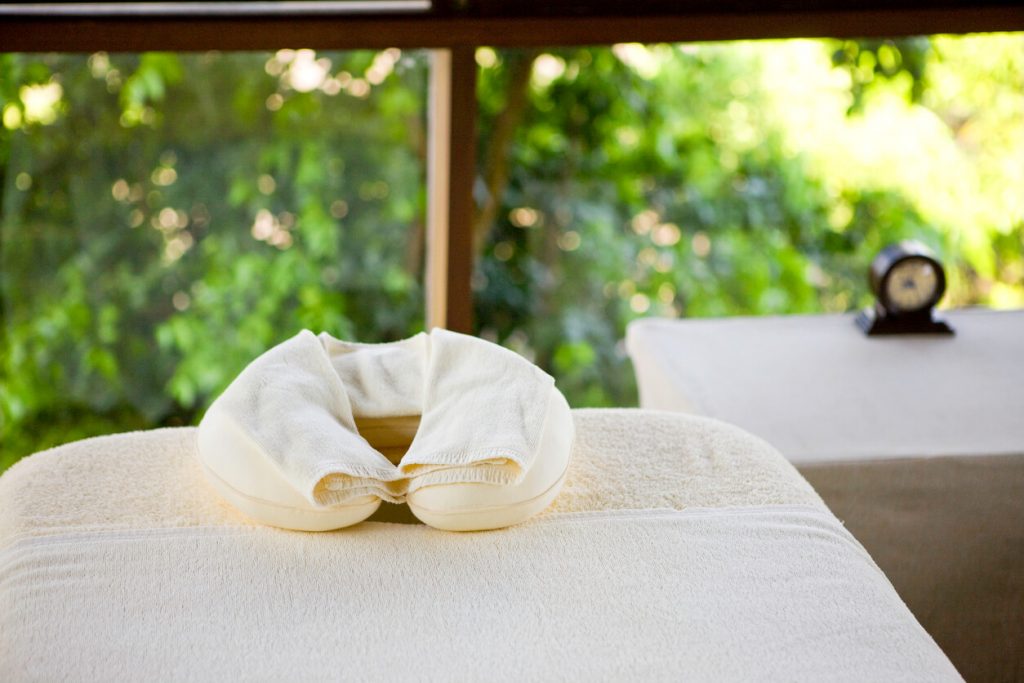 Pillows are another must-have piece of sports massage equipment.
Besides the obvious benefit of keeping your client's head stable while a massage is underway, pillows and bolsters can also aid positioning and body alignment.
Depending on which area of the body you're focusing on in your massage, you can use pillows to make things easier.
For example, placing pillows underneath a client's leg will help keep it raised to give you better access to the calves. Or if your client is lying on their front, placing a pillow underneath their feet will allow you to access the shins—pillows don't have to be used solely as a head or neck support!
4. Massage rollers and props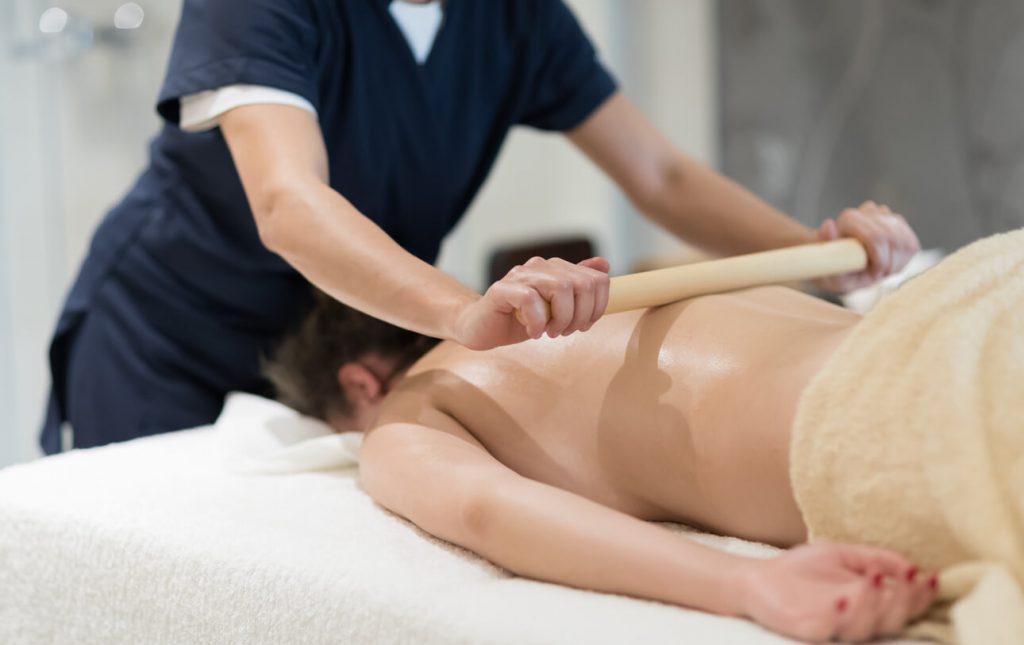 No matter how skilled and experienced you are as a sports massage therapist, sometimes your bare hands alone are not enough. That's where your props come in.
Massage rollers (or massage sticks) are among the most common props massage therapists use. Their firm but often varied texture can help you reach deeper body tissue and improve the overall quality and effectiveness of your massage.
As a sports massage therapist, you can use props like massage rollers on various body parts during a massage. Rollers are known to help stretch out the muscle tendons and fibres, which can relieve tightness and improve circulation.
You can also buy massage ball rollers, too, which can have a similar effect if used correctly.
Related: 10 muscle roller stick benefits you should know
5. Towels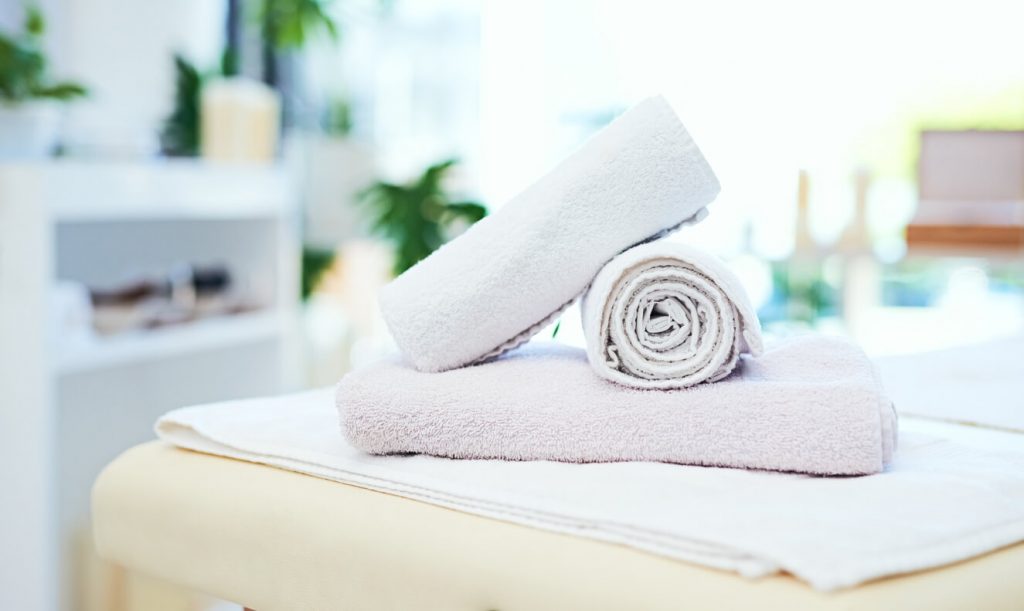 Much like your bed linen, towels are also very important both from a comfort and a hygiene perspective.
If you use a lot of massage oil or cream during your session, the chances are your clients will want to wipe themselves down afterwards, so you need to provide fresh, clean towels. Of course, you can also use towels to wipe down your massage table, so keep a few handy for your own use as well.
Towels can also be used as covers to help ensure that your client's privacy is respected at all times.
6. Disinfectant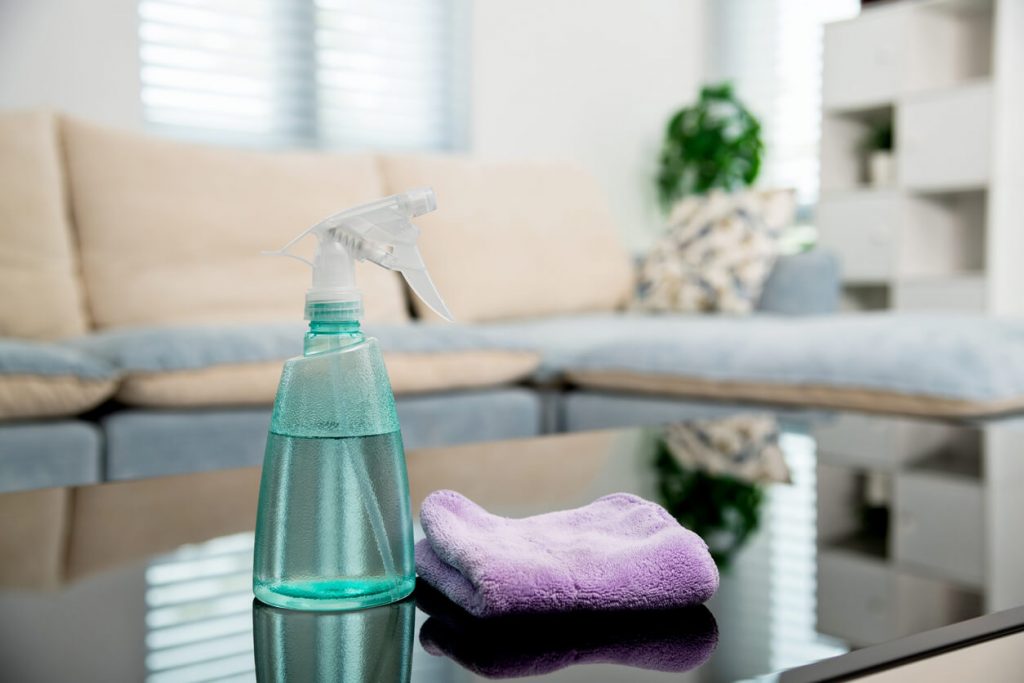 The importance of keeping your massage area clean can never be understated. Poor hygiene and cleanliness are arguably the main reasons why a client may be put off returning to you.
You must remember to disinfect and thoroughly clean your massage table and other relevant surfaces after every client session—even if they're not visibly 'dirty'.
Cleaning your massage table regularly helps to minimise the potential spread of germs from one client to the next. It also ensures your table stays fresh and looks inviting to new clients, as a build of excess massage oil and cream can make your table look greasy and unprofessional.
A mixture of soap and warm water often does the trick for a quick, easy clean. But if you're in need of a more thorough clean, you may want to use something stronger.
However, make sure you're not using any cleaning substances that may harm your table. Cleaning solutions containing things like alcohol or chlorine, for example, can cause damage to some surfaces.
Related: Complete guide—how to clean your massage table
If you offer sports massages as part of your business, you may want to consider protecting yourself in case something goes wrong.
Even with the most meticulous massage methods in place, you could still be deemed negligent in some way. And if you're massaging someone already carrying an injury, the last thing you want to do is make said injury worse and end up with a hefty claim to pay.
Specialist sports massage insurance through Insure4Sport can be tailored to meet the specific needs of you and your sports massage business. Cover can include Public Liability, Equipment Cover, Professional Indemnity, and more.
Learn more about specialist sports massage insurance here and get a quote today.