Have the winter months been more spiteful than normal? It might feel that way to those involved in cricket, who have once again had to re-build after a barrage of wet and wild weather.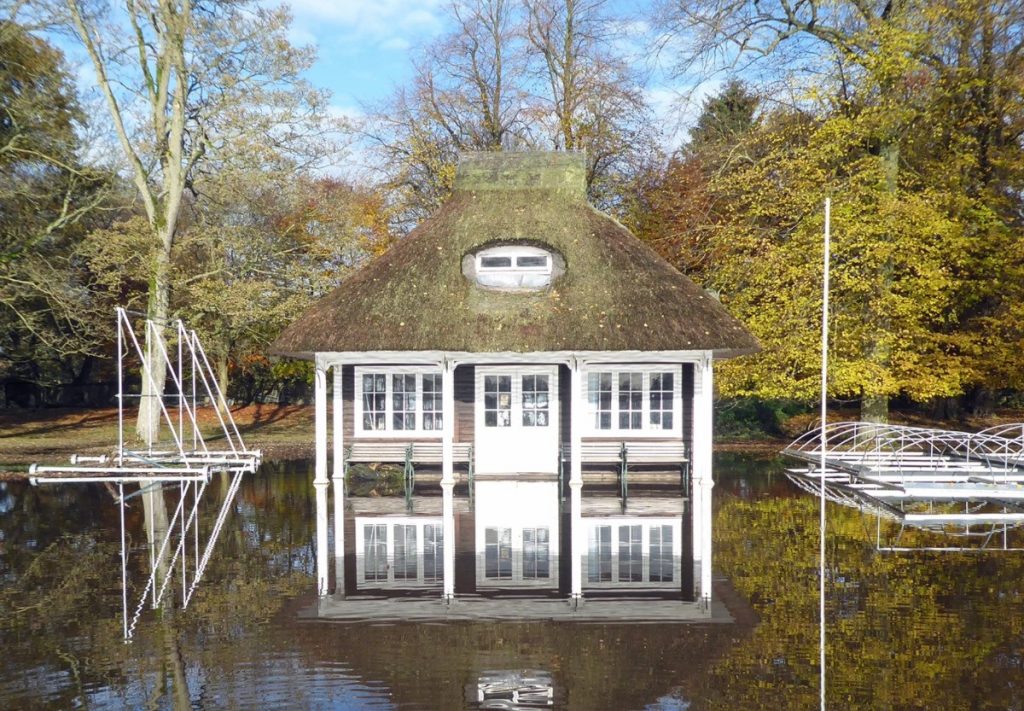 Billy Khan is the captain of Chatsworth Cricket Club, which plays friendlies in the stunning grounds of Chatsworth House in the Peak District (which at one point was submerged in water, as shown above).

The club, which also has a ladies side, is made of up some 50 members. Typically, half the Chatsworth XI will consist of members of the estate.

By Billy's own admission, the cricket club was once on its knees due to a lack of players. But, as well as joining to help with the admin, he brought with him a wealth of contacts.
Thankfully, the future is considerably brighter, if not the atrocious winter weather that caused widespread flooding in late 2019.

Based next to the River Derwent, Chatsworth Cricket Club bore the brunt of this bad weather, with a metre of water sloshing about the historic pavilion. Consequently, a lot of equipment got damaged – and it turned out the cricket club was not covered for contents insurance.

To compound things, the winter rainfall followed multiple fixture cancellations last season:
"Last summer, it rained so much and in 2018, we had the cricket square completely re-laid. We subsequently ended losing a lot of matches to the weather, due to drainage issues. Our groundsman is putting a plan in place that will hopefully help with future games."

While wet weather is part and parcel of cricket, it can frustrate the momentum of a season. On top of this, a cricket club risks losing the commitment of its players. Teams, including high-profile guests, travel long distances to play at Chatsworth, so it can be a damp squib all-round.
Further North, Terry Davis is Welfare Officer for Bradford & Bingley Cricket Club which plays in the Bradford Premier League.

The cricket club at Wagon Lane is no stranger to flooding. In fact, it was the site of astonishing damage and levels of water a few years back, when the River Aire broke its banks and reached up to the clubhouse roof on Christmas Day & Boxing Day, 2015.

Thankfully, the winter of 2019/20 has not been as bad. But the cricket pitches have repeatedly been flooded for as far as the eye can see, as well as the indoor cricket nets in February.

"Everything we lose is uninsurable, because we've got previous history of flooding. This means everything from the playing surfaces to the machinery – although every winter, we move as much as we can."

With their indoor nets being a foot underwater, Bradford & Bingley's income generation was hit hard at a time when they hired it out to other local clubs. Fortunately, it was back in business rapidly, but such risks are impossible to protect against.
Faced with an ever-increasing threat, cricket clubs rely on community spirit and the power of volunteering to get back on their feet. Financial support has also been made available through Sport England's emergency flood relief fund, with clubs receiving grants of up to £5,000.

As Terry puts it: "Every few years, you have this catastrophe. You've just got to somehow work your way through it."

Witnessing the damage caused to buildings and infrastructure from gales and powerful water surges is shocking enough. However, the longer-term implications on the cricket itself are even harder to contend with.
A series of storms battered the UK throughout February, leaving groundsmen with precious little time before the growing season.

For a club like Bradford & Bingley, which hosts Premier League club cricket, expectations and standards are high. Whether or not playing surfaces will live up to those standards longer term is anyone's guess. It's hard to plant seeds and nurture grass when everything is still boggy and resembling marshland.

When disaster strikes, there's usually a blend of grim determination and gallows humour to pull everyone through. Of course, it's usually the same nucleus of club officials left holding the parcel when the music stops.

The knock-on effect of flood damage for cricket clubs stretches beyond restoring everything to its former glory. Cricket committees spend much of their time firefighting when they should be focused on squads, player recruitment and membership.

Terry's rough estimation was that at least £10,000-worth of damage has been caused to Bradford & Bingley due to bad weather. Numbers like this are why cricket clubs often rely on donations and fundraising before the season has even started.

The quality and credibility of a cricket pitch is central to the game in a way that it isn't in football or rugby. This can massively affect the outcome of a match and also make the pitch dangerous to play on.
For some clubs, just getting the game on this season still looks some way off. One of the worst affected clubs in West Yorkshire has been Bridgeholme, which plays in the Halifax Cricket League.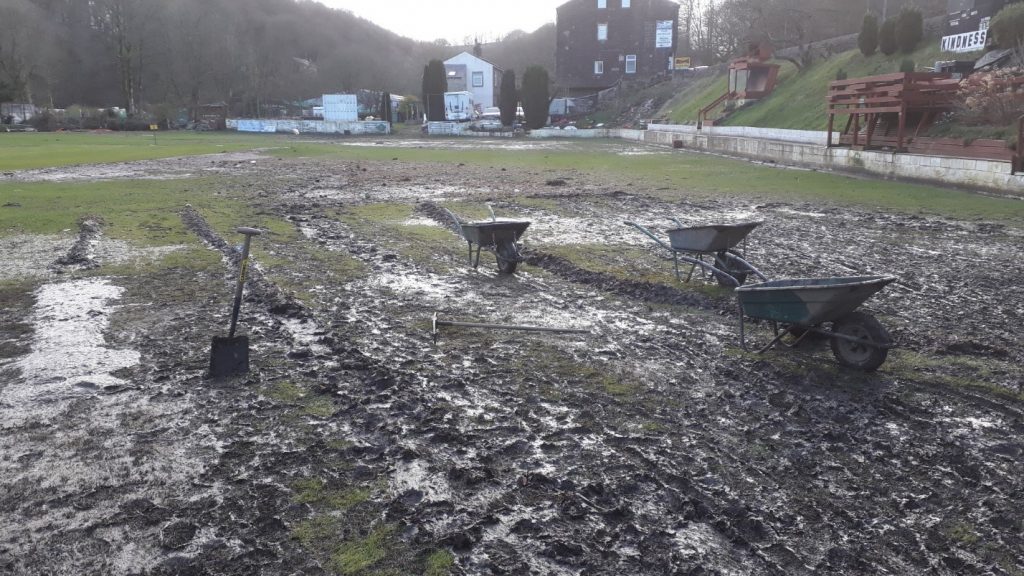 A handsome Calderdale ground that is notable for its hand-painted signs, explosion of flowers and immaculately prepared surface, Bridgeholme had its flood defences ripped apart and scattered across the outfield.

Even for a cricket club used to regular floods, Bridgeholme is in desperate need of all the help it can get. It's one of many clubs across West Yorkshire which has been adversely affected – the others including Copley, Sowerby Bridge, Greetland and Mytholmroyd.
It looks unlikely Bridgeholme will play at its HQ in 2020. Even if all the mud and debris is cleared, a high water table can mean it seeps up from underground; geology that not even the best cricket covers can guard against.

If all of this sounds depressing, it's certainly a cautionary tale. We used to call these meteorological events 'once-in-a-decade', but their frequency as of late means clubs need to now prepare annually to manage the potential fallout.
These case studies show that cricket clubs shouldn't just react to disaster as it strikes but try, with the best will in the world and without the benefit of a working crystal ball, to prepare in advance. Of course, cricket clubs near rivers must feel like they're perpetually on red alert.

However, if we can draw one positive from all of this, then it's the tireless resilience of volunteers who roll up their sleeves, drive the fundraising and repair their facilities.