Before you could blink, 2018 is over and a whole new set of fitness trends are about to take centre stage. We've chosen 4 fitness trends to look out for 2019 and have spoken to industry professionals to get their thoughts.
Personalised nutrition
Personalised meal plans have become an integral part of fitness regimes in recent years. Despite the common perception that meal plans are prohibitively expensive, they are now viewed as an affordable option by many young (and predominantly urban) professionals. They are also a fast and convenient way for people with busy schedules to obtain the macronutrients they need.
Research into the personalised nutrition market illustrates that there's quite the appetite for it. The market is forecasted to grow by 9.1% per year between 2018 and 2025 and was recently valued a $24.9bn, according to figures from Grand View Research.
It's little wonder, then, that personal trainers and fitness instructors are increasingly offering personalised nutrition services to their clients. It's also little wonder that more companies offering bespoke meal plans are cropping up in the marketplace.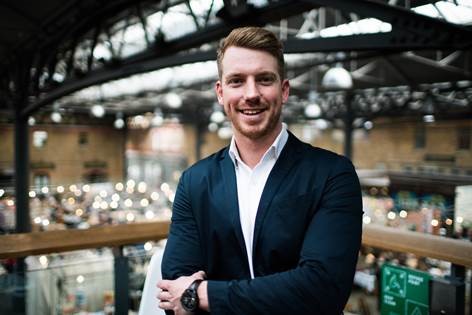 "For personal trainers and fitness instructors to lead by example, they need the right nutrition to perform their job to the highest possible level.
"Our service enables fitness professionals and their clients to do just that. We give them a precise, consistent meal plan which gives them the fuel to stay on top of their goals.
"We quiz our clients on their height, weight, and weekly workout routine. Our team then uses the results to calculate the macros each individual should be consuming, and the deficit or surplus required to produce results.
"Personalised nutrition can seem fairly complex at first, but isn't the laborious, complicated process that it's wrongly perceived to be. In fact, it's a convenient and sustainable process for time-poor people, and one which we'll see take over in 2019."
Plyometric workouts
For those who may not be familiar with what a plyometric workout is, the term 'plyometric' is another way of saying 'jump training'. Essentially, a plyometric workout consists of jumping, hopping and leaping exercises.
Some good examples of plyometric workouts include jump squats, clap push-ups, skipping and jumping rope.
A plyometric workout aims to simultaneously stretch and contract specific muscle fibers, in order to develop strength and power at high speeds. Performing consistent plyometric workouts also helps improve your coordination, agility and endurance.
As such, more and more personal trainers are incorporating full body plyometric workouts into sessions with their clients, as a means of burning fat while building lean muscle.
However, such workouts involve a relatively high risk of injury. Therefore, it's essential to consider the physical capabilities of your clients before adding plyometric exercises to their workout plan.
It would help if you also protected yourself with Professional Indemnity insurance in case a client injures themselves during a plyometric workout and makes a claim against you.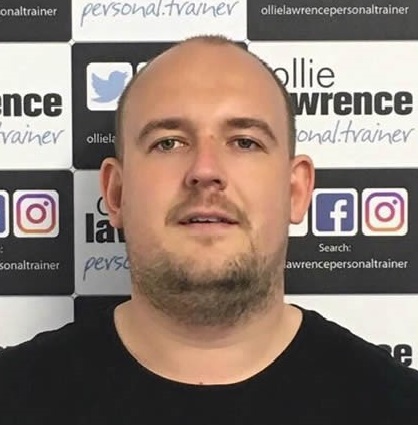 "Plyometric workouts are an important component of most professional athletes' programmes and are a great way to train. However, one key point to highlight is that, as more trainers are participating in these types of sessions, the trainer needs to also focus on their clients' flexibility and core strength. If these two foundations aren't in place, then you have a high risk of injuries occurring.
"When you're carrying out plyometric exercises, your muscles will become shorter with more explosiveness. This could cause injuries as your muscles become tighter and not relaxed, leading to pulled, stressed, overworked and strained muscles."
Vegan diets
The V-word was a slight taboo in the fitness world in previous years, but vegan diets are going from strength to strength.
There are now believed to be more than half a million vegans in Britain, up from 150,000 a decade ago. In fact, nearly a fifth of UK adults would try a dairy-free or vegan diet at some point in 2018, according to a recent survey.
Such has been the rise of veganism within the fitness industry, there are now Instagram-famous vegan bodybuilders who have disproven the idea that you need to eat meat-based foods to get shredded.
It's no surprise that vegan diets are so popular, when you consider their benefits from a fitness perspective.
They are an ample source of fibre, a nutrient which is much harder to integrate into a meat-based diet. They also provide increased energy and faster recovery time after exercising.
Among the most popular plant-based foods are chickpeas, almonds, natto, green peas and quinoa.
"The shift away from animal-based foods is getting easier over time, with more fortified and nutritious plant-based foods available naturally.
"As someone who was a vegan for 14 years during the early days, my options included dried soya protein and TVP, which tasted and looked awful!
"It's definitely possible to get all the nutrients you need from only plant foods. You just need to put thought into your meal planning.
"That said, a vegan diet won't work for every person. Paying attention to your own individual biofeedback to determine what's best for your body is an important part of living a healthy life."
Exercise apps
Exercise apps have been around for a while, but are constantly evolving to meet the ever-changing requirements of fitness fanatics. Where once they were used simply to log workouts and track progress, today they offer detailed audio guidance, video workouts – and even currency. What better incentive is there to exercise?
With their increasing range of functionalities, it's obvious why mobile exercise apps are still one of the leading fitness trends.
Established apps like Nike Run Club®, Rise and MapMyRun have recently integrated both audio and visual prompts to begin and end exercise, and then offers cues to continue. Other leading apps include Nutrifix, Healthspan, Skimble's Workout Trainer, Endomondo Pro® and Yoga with Janet Stone®.
Most of them are free or have a free tier plan, plus an affordable premium version. This opens new functionalities and enables the user to create custom workouts.
"Mobile exercise apps are ideal for when you are working out with a client. The two of you can create workouts within the app to support the work that you are doing together. This way, you keep following each other's programmes in between sessions.
"One big advantage of using mobile fitness apps, especially for personal trainers and fitness instructors, is that you can program your workouts in advance and then follow the cues. This takes the guesswork out of what you are going to do next.
"Sometimes, the workouts are already constructed into a programme spanning a number of weeks. This will help your clients progress safely towards your fitness goals."
If you're a personal trainer or fitness instructor, you need specialist sports insurance. This protects you and your clients against a range of incidents, such as injuries, equipment theft and many more. Find out how our insurance can be tailored to suit you and get an instant online quote with us today.