Badminton is a fast-paced, energetic sport, so wearing the appropriate gear, such as specially designed badminton shoes, is important. Not wearing the correct clothing or footwear when playing sports can increase your risk of injury or harm—badminton is no different.
In this article, we'll look at what makes a good badminton shoe, why proper badminton shoes are so important, and how they differ from other sports shoes.
We'll also present our top picks of the best badminton shoes on the market.
What makes a good badminton shoe?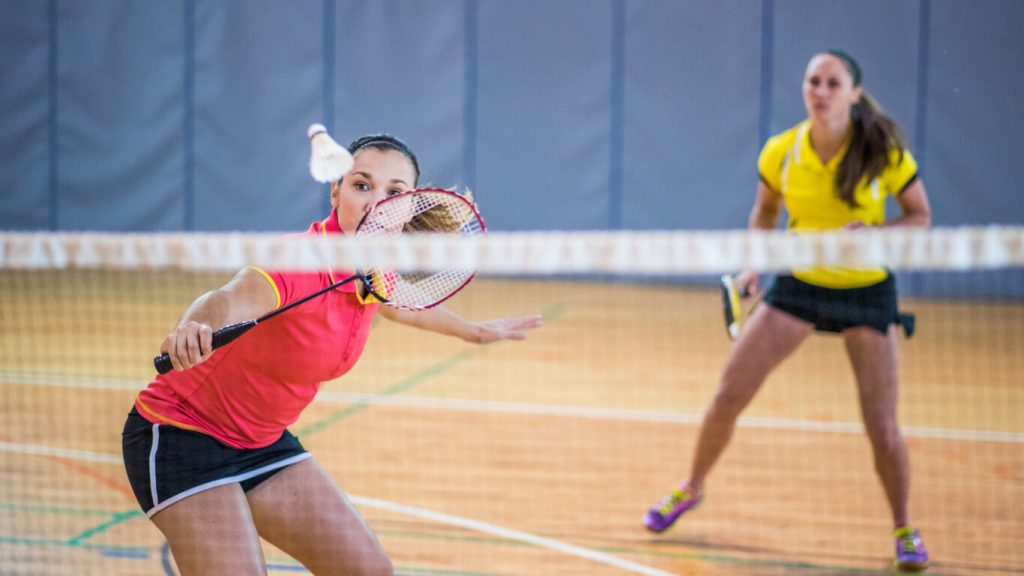 There are several qualities to look out for in a pair of badminton shoes.
Since badminton is primarily an indoor sport, one of the most important qualities needed from your badminton shoes is for them to be non-marking. This simply means that they won't leave scuff marks on the court.
Non-marking shoes are normally a requirement for playing badminton and other indoor sports. They are designed for purpose, often with gum soles to prevent you from leaving floor marks when playing.
Other features and qualities to look for when shopping for badminton shoes include grip, material, breathability, cushioning, and weight. Of course, you also want them to look good as well, but you should prioritise all of the above over aesthetics.
Why is wearing proper badminton shoes so important?
Sport-specific shoes are designed especially for their intended sport. Whatever sport you play, wearing appropriate gear is important both for performance and avoiding injury.
Wearing proper badminton shoes is important because they:
Help prevent ankle injury – you're likely to slide from side-to-side multiple times during a game of badminton, which puts strain on your ankles and lower legs. Badminton shoes are designed to provide extra support here where it's needed.
Help prevent blisters – badminton shoes are well cushioned to support and protect your feet from the friction and rubbing they'll go through during a game.
Improve performance – to be good at badminton, you need to be quick on your feet. The best badminton shoes are often super-lightweight, designed with this in mind.
Boost your grip – without an appropriate level of grip on your shoes, you'll likely slip over and hurt yourself on the hard court floor.
Aid ventilation – badminton shoes are made from breathable material to stop your feet from overheating while playing.
Won't mark the floor – as mentioned earlier, the best badminton shoes are non-marking, which means they won't scuff the floor of the court. The same can't always be said for other types of shoes.
Related: How important is the correct footwear for badminton?
What makes badminton shoes different from other sports shoes?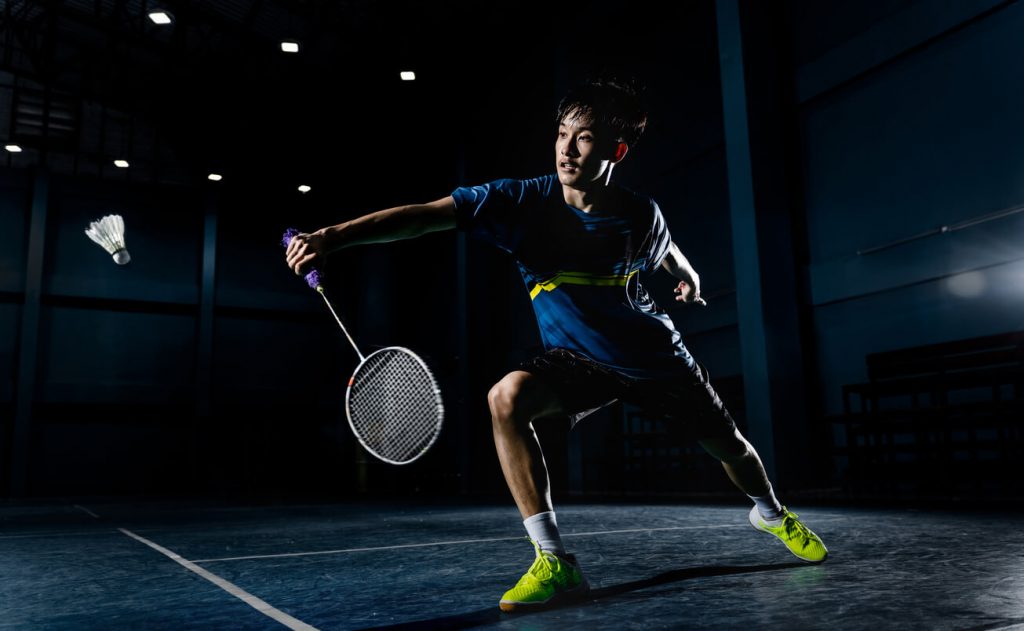 Badminton shoes are designed to cater for the footwork and movements typically associated with playing the sport. Badminton is fast-paced and requires a lot of quick, reactive footwork. This can exert stress and shock on the feet, putting strain on certain parts if not adequately supported.
There are several differences between badminton shoes and running shoes, for instance. Badminton shoes usually have much thinner soles and are much more flexible than their running counterparts.
Thinner soles give you more feel of the ground while playing, while a badminton player will typically make a lot more sudden movements than a runner—hence the need for more flexibility.
The best badminton shoes: our top picks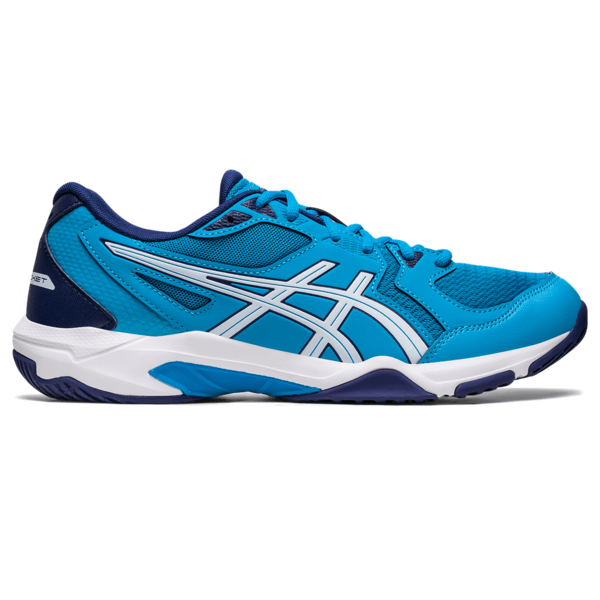 RRP: £69.99
Key features
Asics says its Gel Rocket 10 shoes are designed for intermediate badminton (and squash) players, but these kicks are ideal for any level player.
With gel cushioning at the forefoot and intricate mesh detailing on the upper, the Gel Rocket 10 provides the comfort and stability needed to perform your very best badminton.
Colours available
Black/Gunmetal
Lake Drive/Mako Blue
Island Blue/White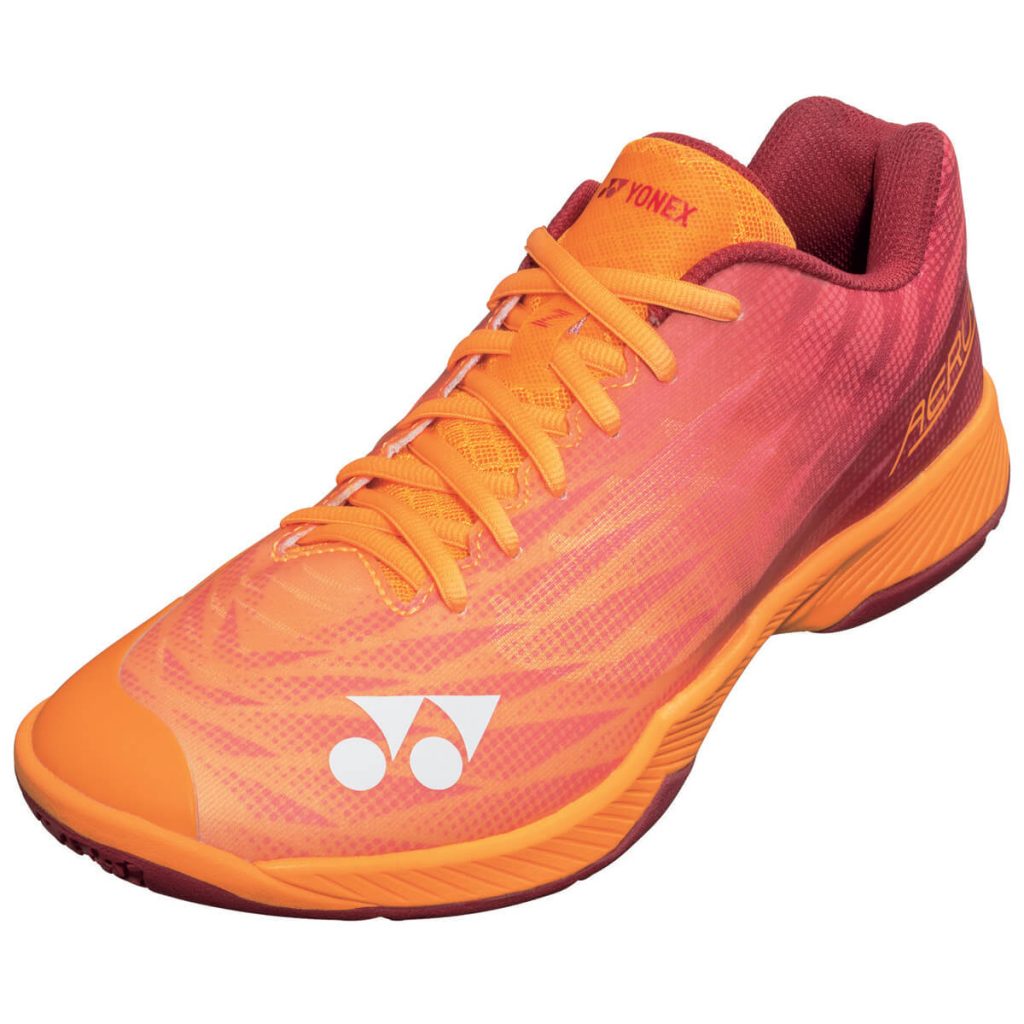 RRP: £150.00
Key features
Super-lightweight (250g)
3-layer power cushioning
Feather bounce foam
In a sport where every fraction of a second counts, keeping bulk to a minimum is vital for your reaction times. Yonex's Aerus Z2 badminton shoes are their lightest yet at just 250g, consisting of feather bounce foam, built to support agile, fast-paced footwork.
The 3-layer power cushioning is also designed to absorb impact and spring you straight into your next step. Yonex claims you can bounce an egg off its cushioning without it cracking.
Colours available
Orange/Red
Blue/Grey
Light Blue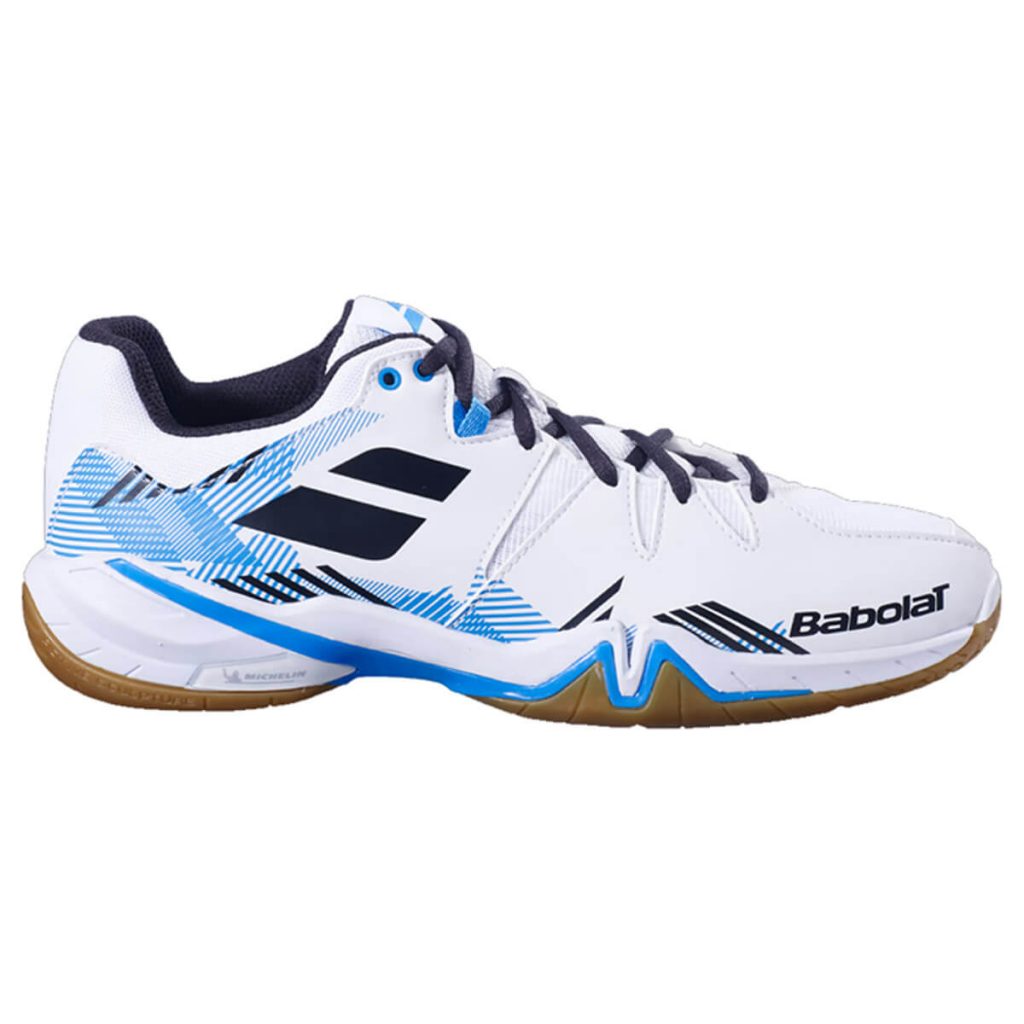 RRP: £84.99
Key features
Michelin rubber sole
Single layer mesh
Three-dimensional grip
The Babolat Shadow Sprints feature a Michelin rubber sole developed specifically for badminton, offering the best combination of grip and durability for all kinds of indoor courts.
These shoes are made from premium materials and are built for intense play. With side reinforcements and additional heel cushioning, all impacts are absorbed, and sudden direction changes are supported.
Colours available
White/Black
Black/Tomato Red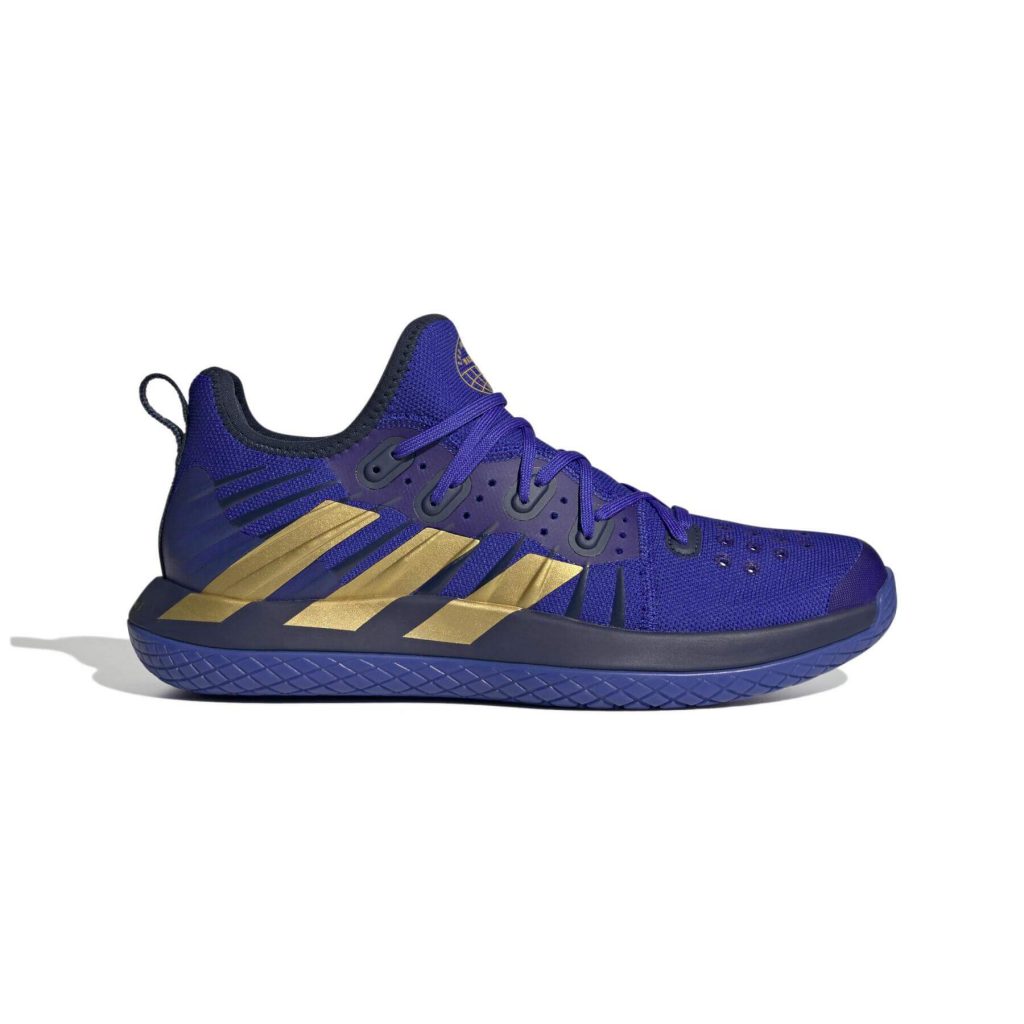 RRP: £140.00
Key features
50% recycled material upper
Rubber outsole
EVA stabilisation frame
These sleek, lightweight Adidas indoor sports shoes, partially made from recycled materials, are a perfect match for the badminton courts.
Designed with movement in mind, the knit upper has reinforced sidewalls to support sideways motion, while the midsole is encased in an EVA frame for even better stability and control. The addition of the grippy outsole with rounded edges further promotes natural playing movement.
Colours available
Cloud White/Navy Blue
Lucid Blue/Matte Gold
Signal Pink/Black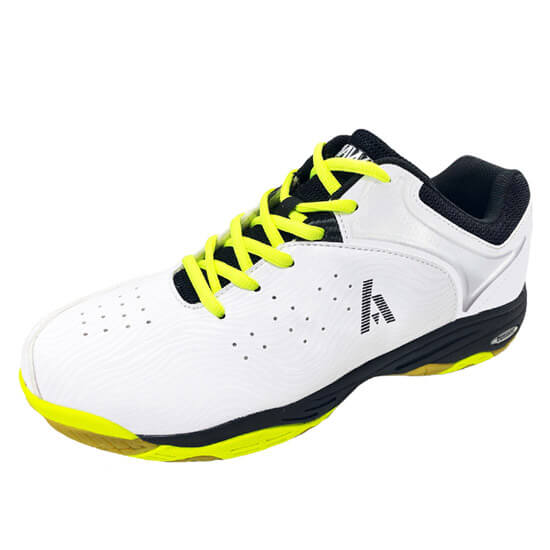 RRP: £70.00
Key features
Anti-slip and blister inner sole
Cushioned heel
Breathable mesh tongue
Ashaway's Neo X5 badminton shoes are designed for intermediate to advanced players, with performance, comfort and stability the top three priorities.
The Neothene-X sole combined with the non-marking outsole provides optimum grip to support quick changes in direction mid-game. Added cushioning on the heel and reinforcements around the ankle also aid comfort and stability, while regular players will also welcome the anti-blister inner sole.
Colours available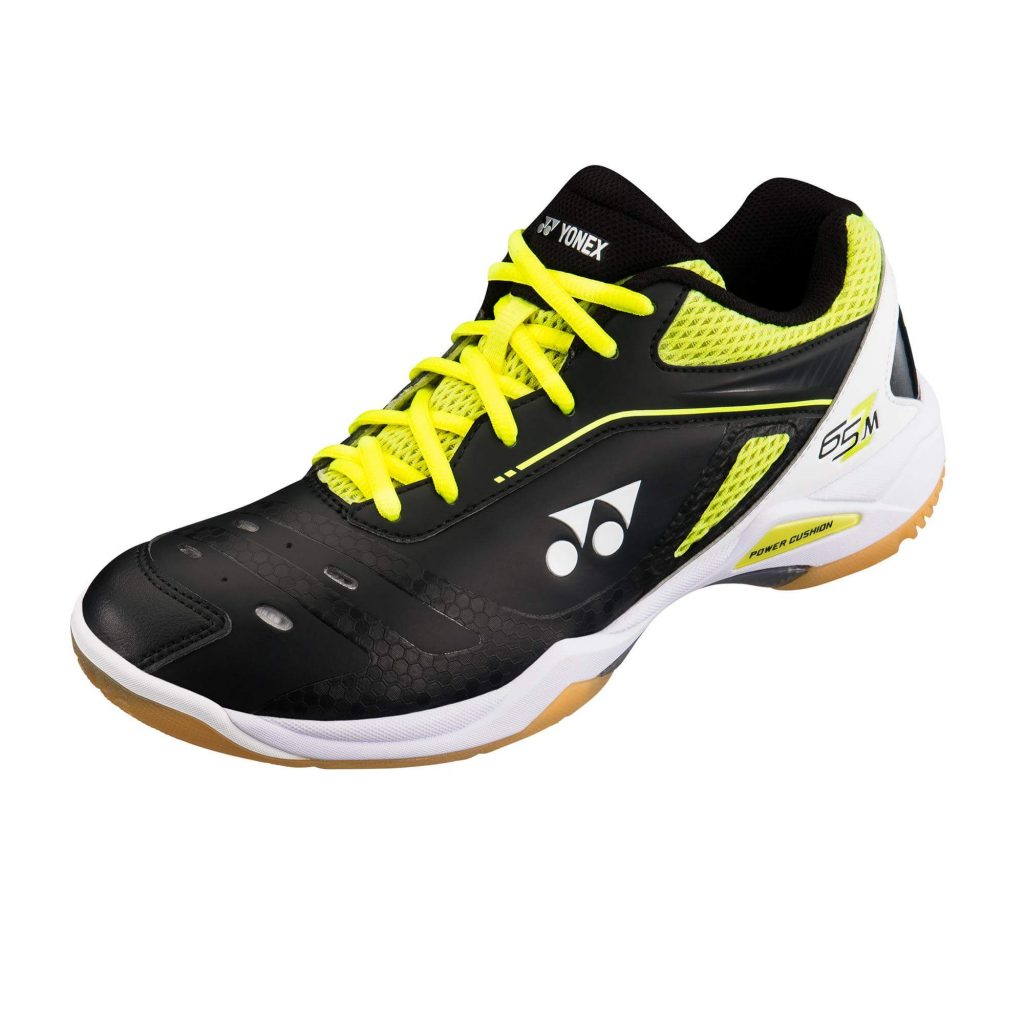 RRP: £150.00
Key features
Toe-assist shape
Synchro-fit insole
Feather bounce foam
Unique shaping on the toe box and around the midfoot means these extremely comfortable Yonex badminton shoes also reduce pressure and strain on the big toe.
In fact, good cushioning throughout means these shoes help relieve pressure on most of your leg joints, while the round sole helps improve your gait and enhances court grip from heel to toe.
Colours available
Black/Yellow
White/Grey
White/Ocean Blue
White/Red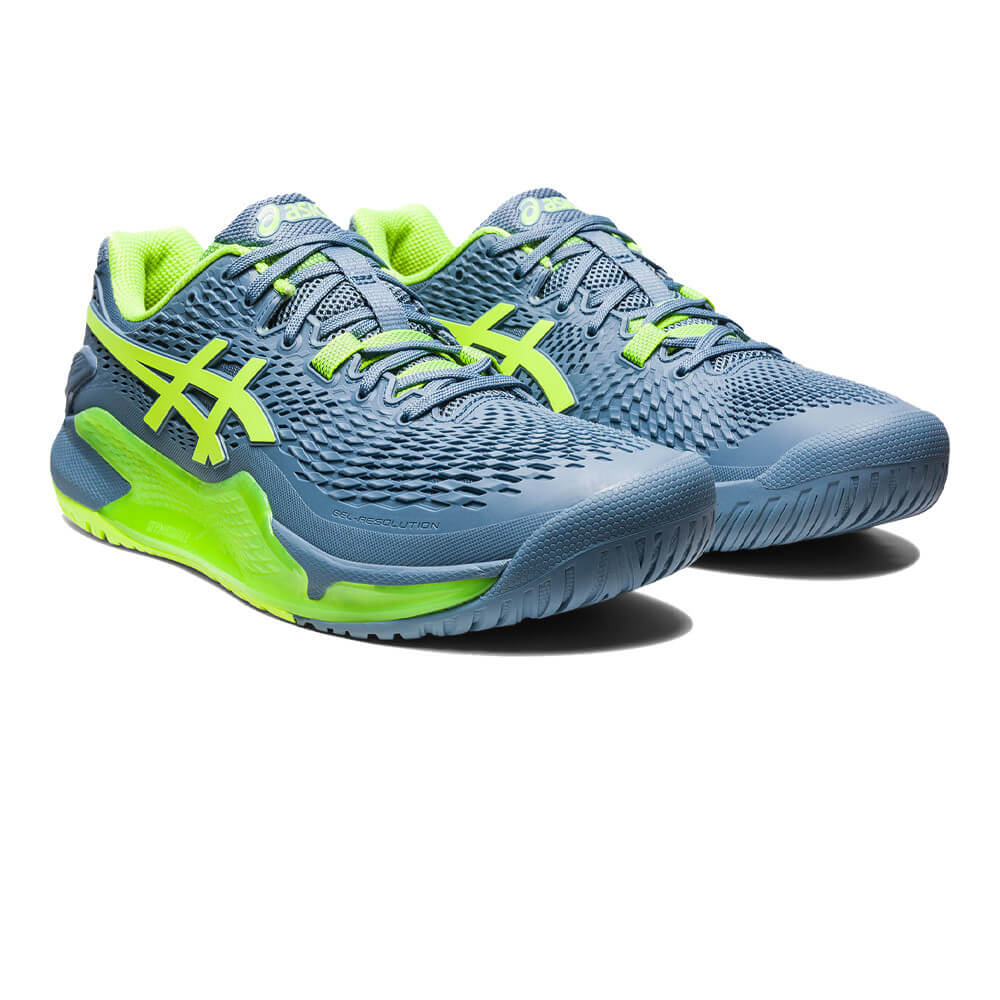 RRP: £145.00
Key features
Gel cushioning
Added toe protection
Separated outsole
The Gel Resolution 9 Court shoes from Asics were initially designed for tennis players but are more than capable of doubling up for badminton. The thick gel cushion layer can handle intense footwork and support quick movement on all court types.
These shoes also boast Asics' Dynawall technology, which consists of resin inserts on the sides and midfoot area. This gives the soles extra rigidity and provides additional stability at the midfoot for running and sideways movement.
Colours available
Steel Blue/Hazard Green
Tuna Blue/Sun Peach
White/Amethyst
White/Black
Hot Pink/Black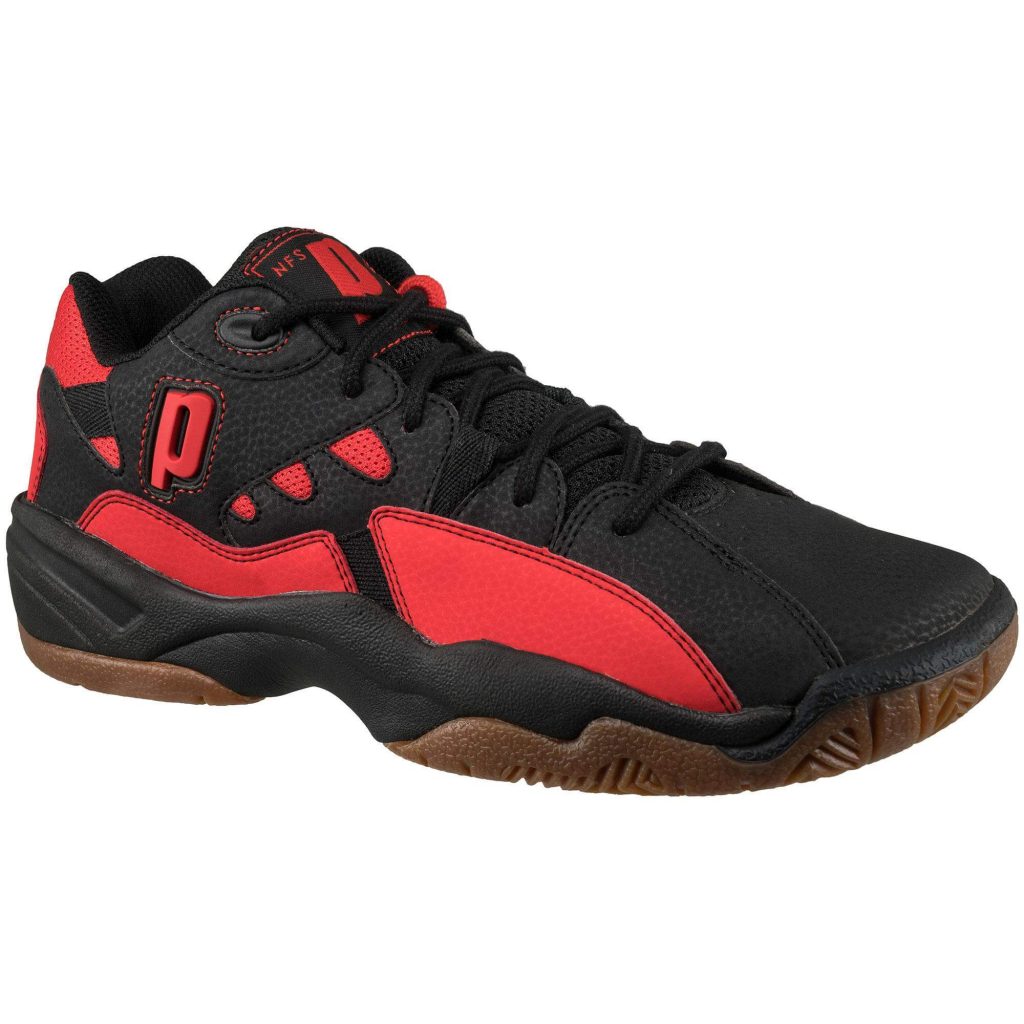 RRP: £85.00
Key features
Wide-fitting
Padded collar
Lightweight nubuck upper
With Prince's unique NFS Natural Foot Technology, these durable badminton shoes follow the natural shape of your foot to provide maximum comfort and support where it matters.
The shoe's upper is made from a lightweight, synthetic nubuck to amplify this comfort, while the heel and toe have added grip support, meaning you can jolt from one side of the court to the other with ease.
Colours available
Black/Red
Black/White
Black/Yellow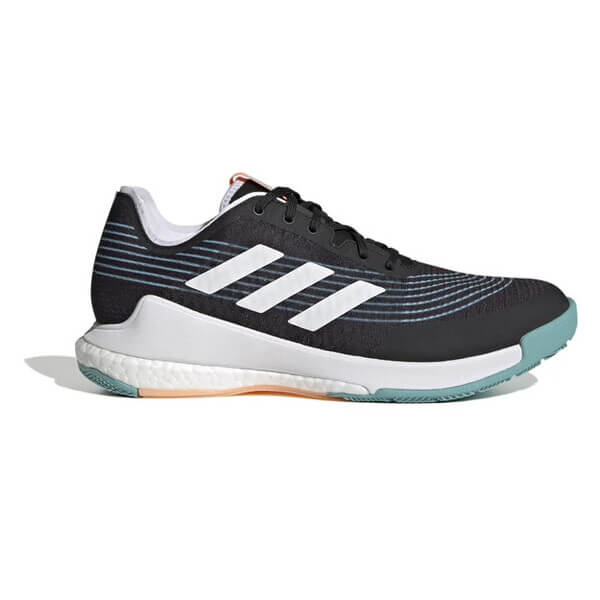 RRP: £130.00
Key features
50% recycled material upper
Breathable feel
TPU midfoot reinforcement
Adidas say its Crazyflight range was designed primarily for volleyball or hockey players, but these make a great badminton shoe, too.
Like many Adidas sports shoes, the uppers are made from 50% recycled material and have a breathable, bouncy feel. Special TPU reinforcement to the midfoot area also adds stability and control to your badminton game.
Colours available
Cloud White/Navy Blue
White/Silver Metallic
Cloud White/Core Black
At Insure4Sport, we understand you might play several sports—including badminton—so we've made protecting yourself easy regardless of whatever sport you're playing.
Through our multi-sports cover, you can bundle sports like badminton and tennis together on your insurance policy to give you peace of mind that you'll be fully covered should the worst happen.
You can also opt for personal accident cover up to £500 to protect you in the event of any injury sustained while playing badminton. After all—it's a fast-paced, high-energy sport.
We cover badminton coaches, individual players, or full badminton teams. Plus, we won't be beaten on price, either. Our Lowest Price Guarantee means we'll refund the difference if you find the same cover for less elsewhere.
Learn more about specialist badminton insurance and get an online quote today.