The summer holidays are upon us and Brits everywhere are departing for exotic locations in their droves. Like their holiday, many are turning to personal trainers to help them shed those pesky pounds last-minute. As outlined in a previous blog, there are tons of outdoor exercises available to personal trainers, fitness instructors and their clients, as well as the more conventional indoor, gym-based activities.
However, as you will no doubt stress to your clients time and again, these exercises only stretch so far (pun intended) if they're not eating the right foods to accelerate muscle growth and shred fat. With only a couple of months left of summer, combining the right exercise with the right food has never been more important. We've rounded up just why choosing the right foods will help your clients gain the perfect 'beach body'; and which foods are best equipped to help them stand out in the sand.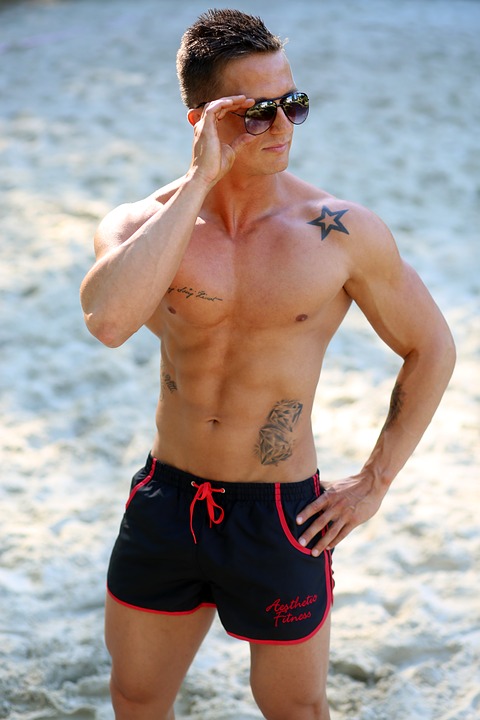 Why diet is so important
The Pareto principle, or 80/20 rule, is frequently used to explain why food choices are directly aligned with an improved physique. This principle states that 80% of your results come from 20% of your efforts. There are several interpretations of this rule which can be applied to the world of fitness.
Some consider the 80/20 rule to mean that losing weight is 80% down to the dietary choices you make and 20% down to exercise. While we certainly don't think the numbers are that drastic, there is certainly a case to be made for food choices being just as vital as a workout regime.
Another interpretation of the 80/20 rule is that, if someone eats nutritious foods 80% of the time, this allows them to indulge the other 20% of the time. Whichever way you look at it, eating mindfully is essential for your clients to create their beach body.
Choose their foods carefully
When it comes to complimenting their exercise programme, your client needs foods which fill them up and give them energy without overloading them and totting up their calorie intake. Below is our list of recommended foods for gaining muscle and getting lean this summer:
Non-starchy vegetables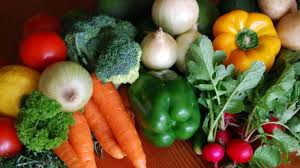 There are more minerals, vitamins, fibre and water per calorie in non-starchy vegetables than in any other food. What's more, fibre and water add bulk to meals, giving the feeling of being full. Common non-starchy vegetables include bell peppers –  which are high in antioxidants and boost metabolism – along with asparagus, broccoli, bean sprouts, cucumber and celery.
Eggs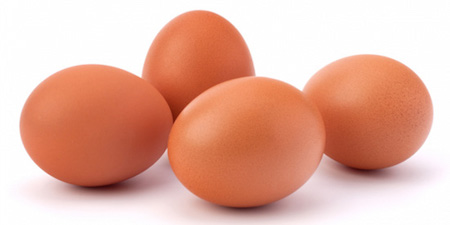 According to research, the protein in eggs has the highest biological value of any food and a large egg contains all nine essential amino acids. In addition, eggs contain vitamin B12, which is essential for fat breakdown and muscle contraction.
Porridge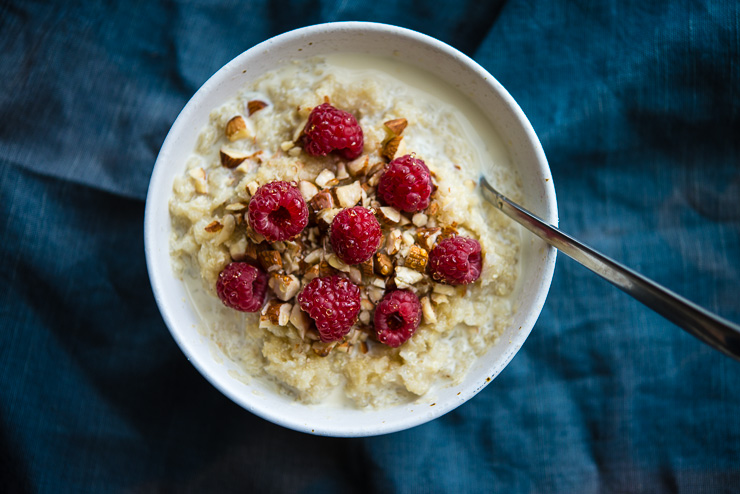 There are lots of muscle building nutrients in a bowl of porridge. Combining the perfect balance of complex carbs and protein, oatmeal also contains high levels of iron, which    helps transport oxygen into the bloodstream and muscles.
Raspberries are an ideal addition to a bowl of porridge. As well as having more fibre than any other berries, they contain high levels of anthocyanin antioxidants, which boost metabolic rates.
Salmon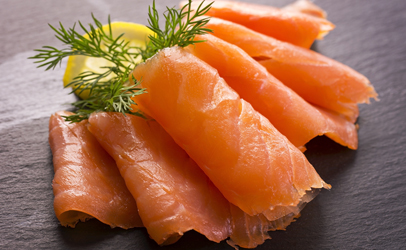 As a muscle builder, salmon is one of the best all-round foods. It is a rich source of protein and omega-3 fats, both of which are essential to build and repair muscle tissue. It is also a perfect food for weight loss, as it is proven to increase feelings of fullness and stop those hunger pangs.
Quinoa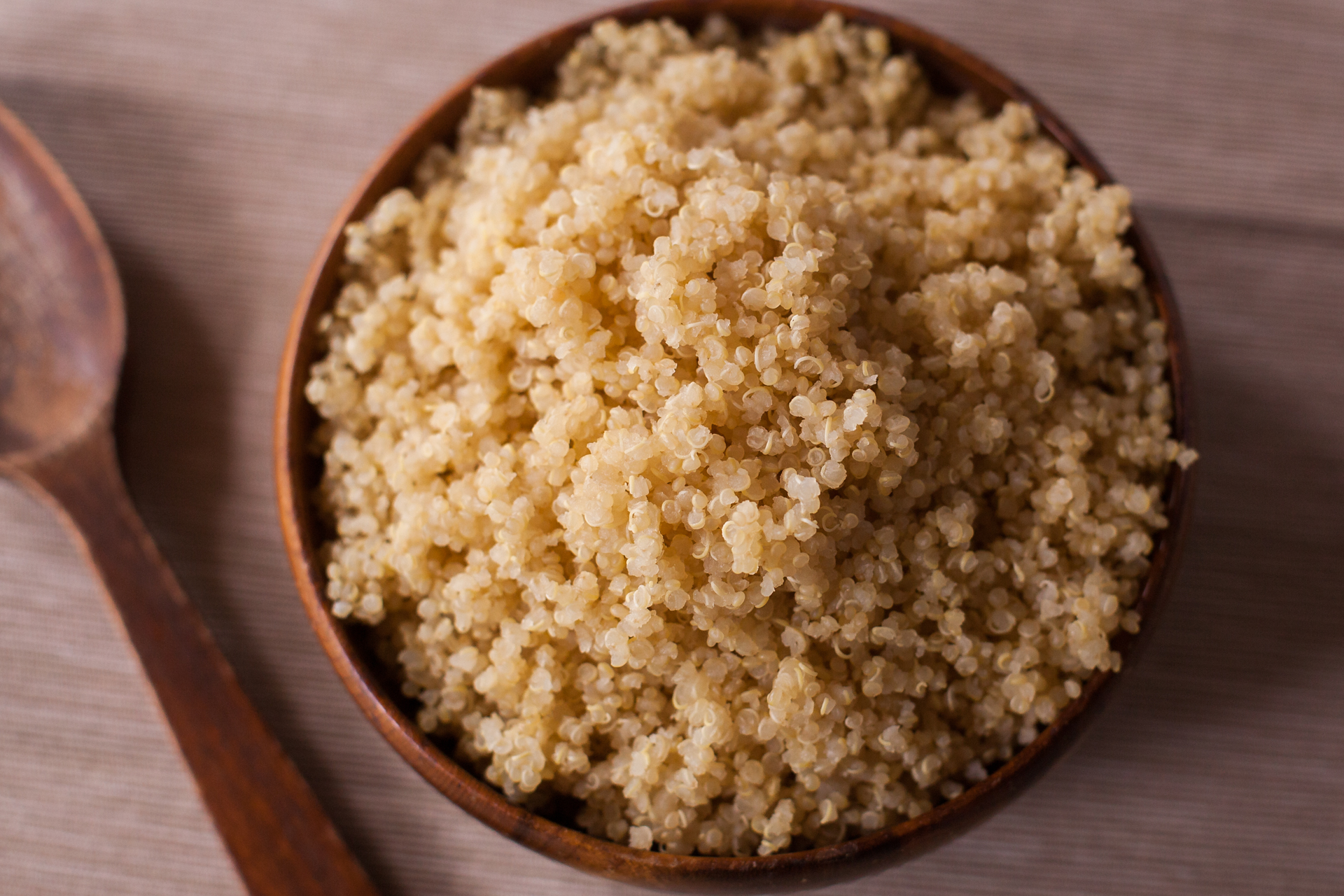 Although fitness fanatics have traditionally turned to rice as a carbohydrate source, quinoa provides numerous comparative advantages. As its glycemic index value is so low, your clients will benefit from a slower burn from its carbohydrates, while also gaining a sustained infusion of calories following their meal.
Kimchi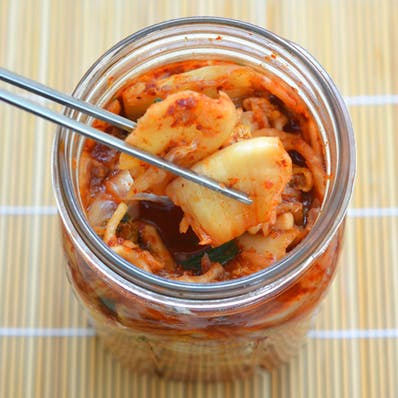 Perhaps not a muscle building food which immediately springs to mind, but this traditional Korean cabbage mix is packed with bacteria which enhance digestion and nutrient absorption. Why not recommend it steamed as a side dish to a main meal?
Almonds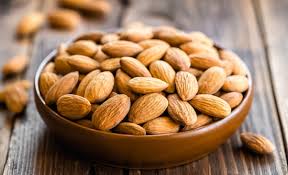 Again, another food which may not be the most obvious muscle builder but one which is fundamental in creating the perfect beach body. Almonds are one of the main sources of alpha-tocopherol vitamin E, an antioxidant which maximises muscle recovery post-workout by preventing the onset of free radicals – molecules which attack body cells.
Greek yogurt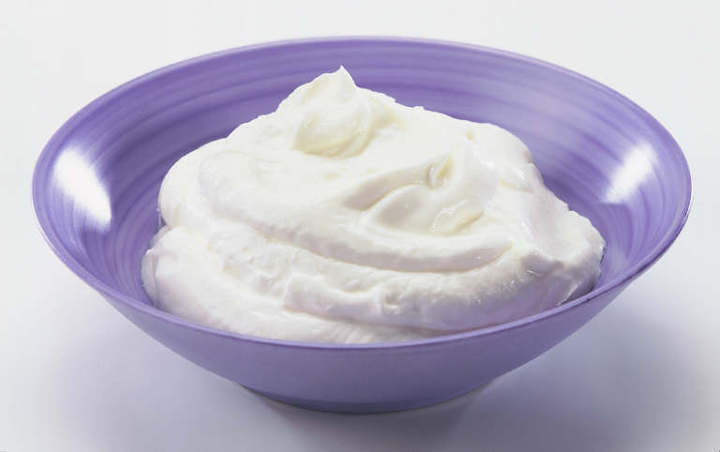 Loaded with muscle-building nutrients such as protein, calcium and vitamin D, Greek yogurt is thicker and higher in protein than regular yogurt. As such, it can be consumed either as a breakfast or afternoon snack.
Advising your clients to combine the above foods with their regular workout could well be a sure-fire way of getting them the toned summer body they crave. However, it's always crucial to remember that clients might have unknown allergies or sensitivities. Provided you have attained a certified nutrition qualification as part of your personal training course, you are covered by our range of insurance policies if a client suffers illness or any other unfortunate incident following advice or instruction you give relating to food choices.
Insure4Sport offers Professional Indemnity Insurance policies to protect you from legal action and you can create a tailored policy to only pay for the cover you need. Choose from a range of options such as: Public Liability, Professional Indemnity, Personal Accident, Loss of Earnings, and plenty more.