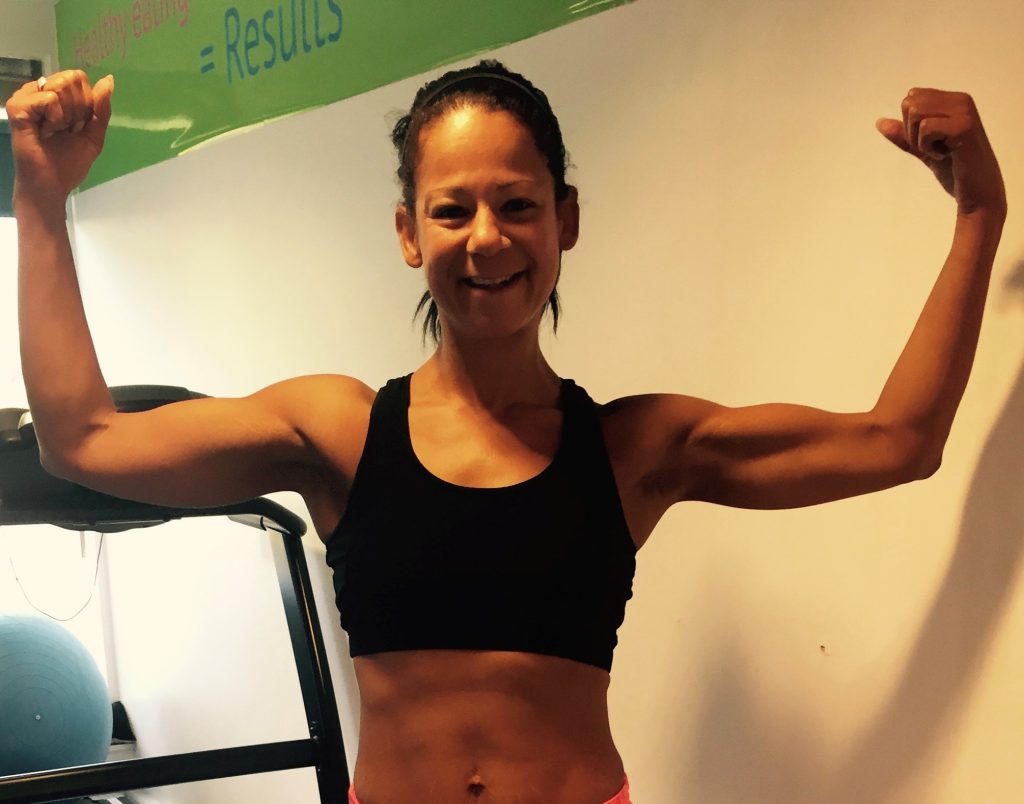 Kate Campbell
As any personal trainer will tell you, managing their time effectively is the cornerstone of their job.  However, when you're trying to help clients get results, while also trying to gain new business and maintain an active social life, it can be incredibly tough.
Kate Campbell, an Insure4Sport policyholder who has run her own business, Kate Campbell Personal Fitness, for more than 10 years, talks us through a typical day in her life. She also explains how she balances personal training with being a mother-of-two.
My morning
Having a good morning routine is central to my job. In the past, I got up really early so I could train at 6:30am, but nowadays I won't get up early if I don't have to, as I want to feel fresh for my classes.
The first thing I do in the morning is check social media for any up and coming trends. I then set myself a target of two things I need to do that day, and make sure I follow them through.
After I've got up, checked social media, had some breakfast and woken up my teenage daughters (which is no easy task), I'll walk the dog and listen to Audible, which helps me get a bit of downtime.
I then get to work for between 7:30am and 8am. I used to train at 6:30am, but I now say no, because my family are more important, and I don't want to hold classes that early in the morning anymore.
I don't exactly have a set time to start training each day – it depends whether I've got clients like doctors and GPs who are on shifts, people with slightly more conventional working patterns, or mothers who come into the studio with their babies. I'll either exercise in the studio, or I'll go outside with clients.
Thankfully, my studio is only around the corner from where I live, so I can usually nip home and have lunch in between sessions.
My afternoon
Say if I start at 8am, I might finish at 2pm, or I might finish at 3pm – it depends on how many clients I'm seeing on a given day.
I usually get home no later than mid-afternoon, at which point I'll do a little bit of marketing and general admin.
I'll go on social media to promote my business and inform people of when I'm holding classes, I'll catch up on emails and try to figure out how else I can get myself out there. I also work on my newsletter, which I send out monthly.
One of my daughters is an aspiring dancer, so if she needs to get to her classes I'll drive her to those if required.
My evening
I go back to work to hold classes, usually at around 6:30pm. These classes can then run on until around 9:30pm, depending on how many I put on.
I'll come back home, have my tea, reply to a few more emails and then try to switch off. With living in the age of social media, it doesn't always happen, but I try my best!
The evening is a really important time for me – over the years, I've learnt not to respond to certain emails until the next day and make sure I allow for enough quality time with my partner and children.
My advice for others
Don't allow personal training to take over your life. Ask yourself – are you sacrificing happiness for others? Are you spending enough time in your own house?
One big piece of advice I would give to young personal trainers or anyone who's just starting out in the industry is – put yourself first and clients will feel the benefit of that.
For people to make life-changing decisions, reach their goals and get results, they need an understanding personal trainer who is true to life and who will support them not just through physical exercise or a nutrition plan, but through their journey.
If you're trying to transform people's lives, you don't want to give the impression that you're falling apart.
Take stock of what you're trying to achieve. If class numbers reduce, cut the class – don't get hung up about it and kill yourself trying to get clients just to get an extra £20. If it's between that and spending time with your family, it's not worth it.
Don't get bogged down by these people who profess to be fitness gurus or 'social media influencers', either. Sit down, read a book and find the time to develop yourself as a personal trainer and go down your own path.
Kate is a certified personal trainer who has worked in the fitness industry since 2007, when she set up her business. Having previously worked as a midwife, Kate runs a range of bespoke antenatal and postnatal fitness classes for mums-to-be, providing them with a safe environment in which to exercise.
If you found Kate's insights interesting and want to find out more about what's required to be a personal trainer, download our ultimate PT Guide.