You've probably seen kite buggies on the beach and thought, 'they look pretty cool', but in all honesty – that's barely scratching the surface.
Welcome to the wonderful world of kite buggying. If you've 'kite buggied' before, you'll know what a thrilling and exciting sport it is – and if you're only just getting started, we're glad you're here.
With its high speeds, intense winds and stunning beach locations, it's hardly surprising that kite buggying is surging in popularity.
But for all this said popularity, there still remains an element of unknown around kite buggying, what it is, how it works, and where to get more information.
That's where we come in. We've got the lowdown and spoken to the experts to find out everything there is to know about the sport.
So, strap in and come for the ride.
Table of contents
1. What is a kite buggy?
2. How does a kite buggy work?
3. Best kite buggies for beginners
4. Best types of kite
5. Power kites vs inflatables
6. Kite buggying safety gear
7. Best UK kite buggying locations
What is a kite buggy?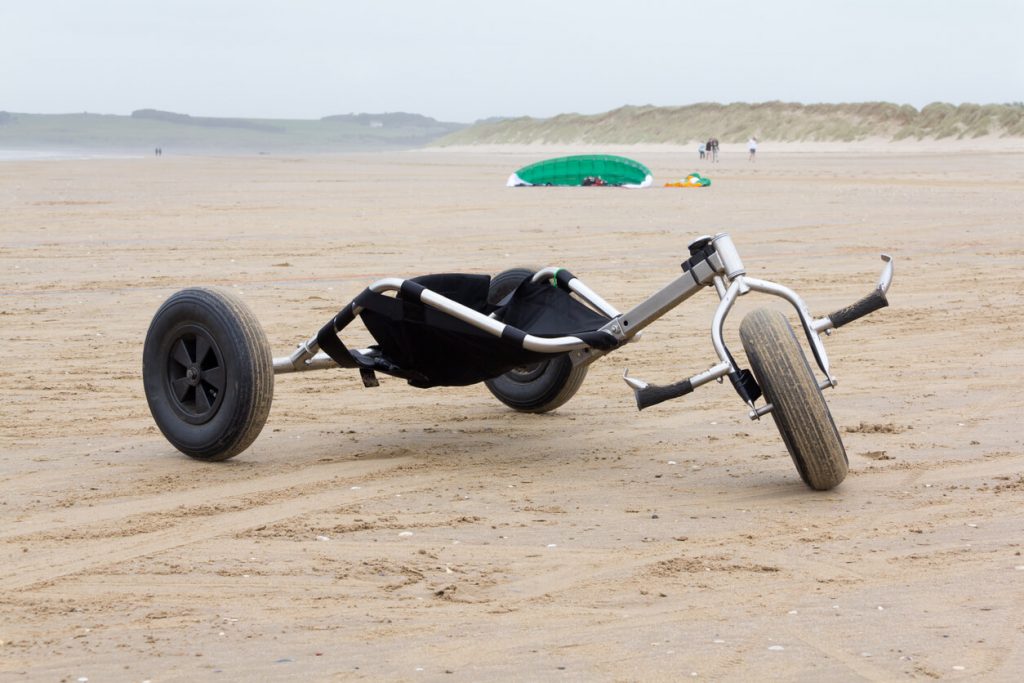 A kite buggy is a light, purpose-built vehicle powered by a kite.
Standard kite buggies come fitted with a single seat for the pilot, a steering wheel, a front wheel and two fixed rear wheels.
In a nutshell, the pilot sits in the seat and steers the buggy in coordination with the movement of the kite overhead.
Related: Getting Started In Kite Buggying
How does a kite buggy work?
Kite buggies use the attached kite as an engine, generating its thrusting power and forward motion.
As the kite flies high above the ground, the buggy's front wheel is steered by you, the pilot, while your hands control the kite strings. So, the buggy is steered in coordination with the kite manoeuvres.
The kite and buggy can be steered in any direction and even to an upwind point. With the right amount of wind and adequate experience on the buggy, you can also reach speeds above 50mph. So it's a sport for the thrill-seekers among us, for sure.
In fact, the current world record speed for a kite buggy (at the time of writing) is 82.9mph – astonishing!
As a general rule of thumb, the higher the wind speed, the smaller the kite you will require. So, start small and gradually get bigger as your confidence grows.
Luke Bramley: The Kite Buggy Experience
We spoke to Luke Bramley, a keen 'kite buggy-er' and creator of the YouTube channel The Kite Buggy Experience.
Luke was first introduced to the wonderful world of kite buggying around 15 years ago when he and a friend got hold of some Flexifoil stackers – which are, essentially, 6ft-wide kites that can be attached together to increase the overall power of the kite.
Luke said: " We flew these at our local park, and I was hooked on kites from that point on. I bought my own stackers, and then we decided to try and take it to the next level – kite buggying.
"As soon as we hit the beach and started to learn more about the sport, it just fuelled my ambition to keep at it. It's fantastic."
From now on, Luke will take the reins (or kite strings)…
What are the best types of kite buggies for beginners?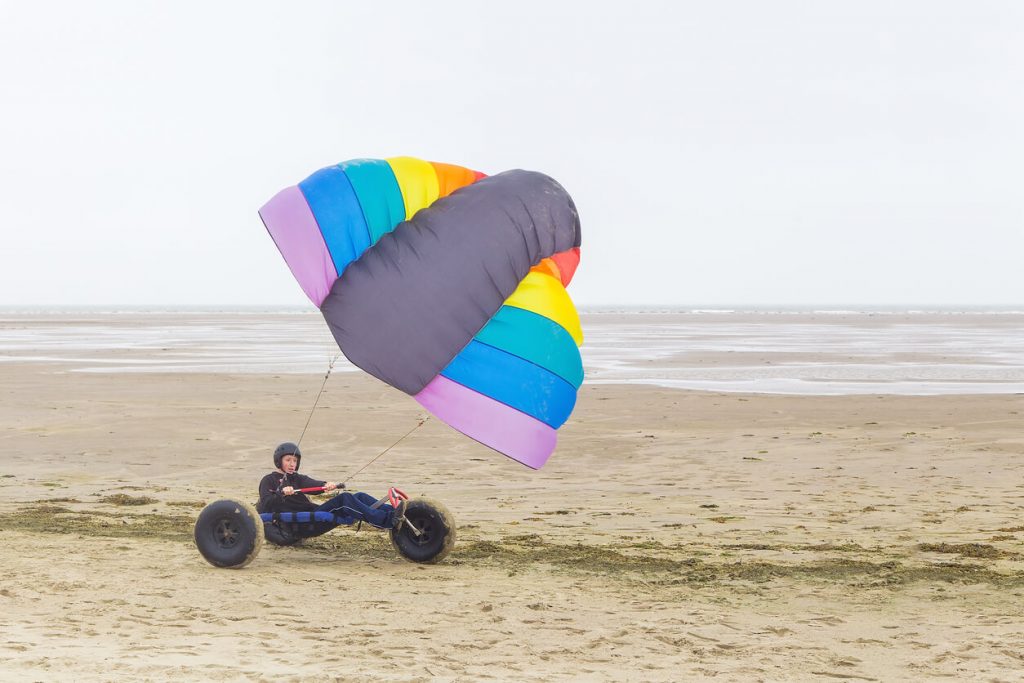 For anyone looking at getting into kite buggying, I'd definitely recommend looking at second-hand equipment first, as the cost of a new kit can be steep.
Brand new buggies can be more than £600 – and that's just for a basic one, whereas you could probably find the same one for a quarter of the price on the second-hand market.
The most commonly-used buggies for beginners are the smaller, lighter models by the likes of Peter Lynn or Flexifoil. These are ideal for people learning as the compact size means they don't require too much storage space or a large boot to transport them in.
All buggies can be dismantled before transportation, but the smaller parts on these just make your life so much easier. The buggies are ideal to learn on and are easily adjustable to suit your needs as the pilot. They also normally come equipped with barrow wheels (wheelbarrow wheels), which are brilliant for riding on compact sand or on fields.
In terms of the second-hand marketplace, you can say the same about kites, too. If you're a first-timer, it's a good place to start looking.
Related: Buying Your First Kite Buggy
What are the best types of kites?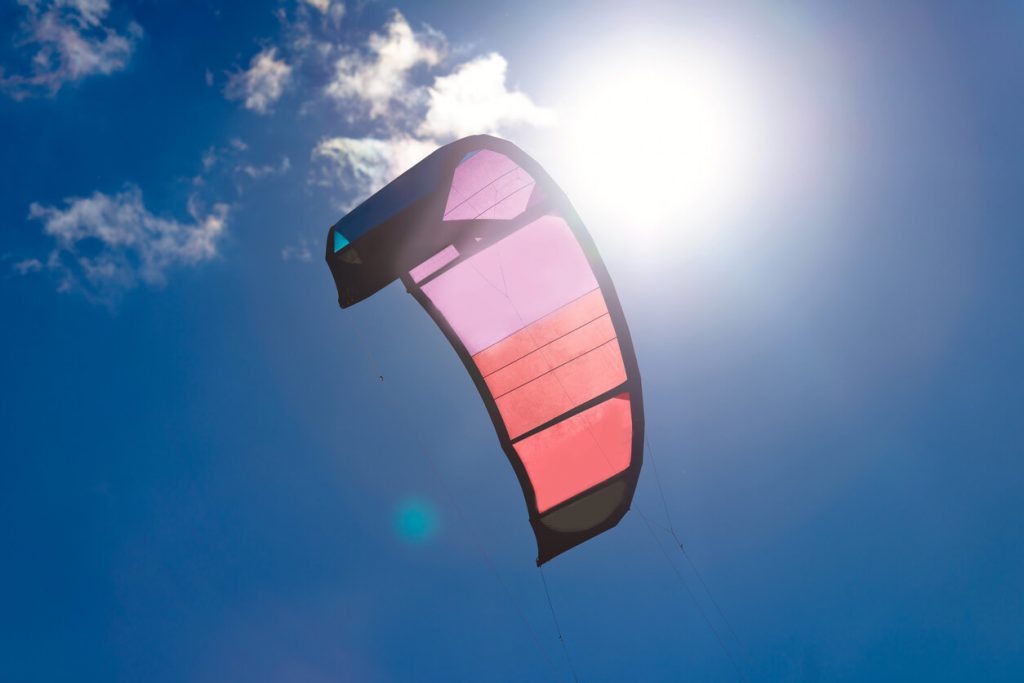 There are many kites on the market – from trainer kites and fixed bridles to depower and fully-blown race kites. Let me explain a little bit about each of them:
'Trainer kites' are exactly that – in that, they're brilliant for training and learning to get to grips with basic flying techniques.
A three-metre fixed bridle kite is your best bet for learning to buggy specifically. This size is great for learning how to hold power and learning where the power comes from within the wind window.
Depower kites work with a control bar which you pull towards you to increase the power of the kite and release for the opposite effect. Both options have their benefits, so it often comes down to personal taste.
Race kites are in a different league altogether. Race kites are designed for maximum speed and power, so only invest in a set once you're confident, and you'll notice a big difference from anything you've flown with before.
There really is a huge variety out there when it comes to kites. For example, Flexifoil, Peter Lynn and Ozone all offer brilliant trainer kites and bridles.
What are the main differences between a power kite and a standard inflatable kite?
In truth, these are all classed as power kites.
However, you tend to find that inflatable kites, including LEIs (leading edge inflatable kites), were designed to be used predominantly on water. Let's say you were out kite buggying and landed or crashed the kite in the sea; it wouldn't sink and would allow you to relaunch.
You can kite buggy on inflatable kites, but they generate a lot of lift. While this is good for keeping the kite borders out of the water, it can also cause some pretty insane jumps. When kite buggying, you want to try and avoid these 'jumps' as much as possible, as they can pull you out of your buggy if powerful enough. This gets nicknamed OBE among 'kite buggy-ers' – out of buggy experience!
Fixed bridle kites and race kites offer a good amount of pull to propel you along with less life and hence a reduced risk of 'lift' than inflatable kites.
What safety gear do I need to wear for kite buggying?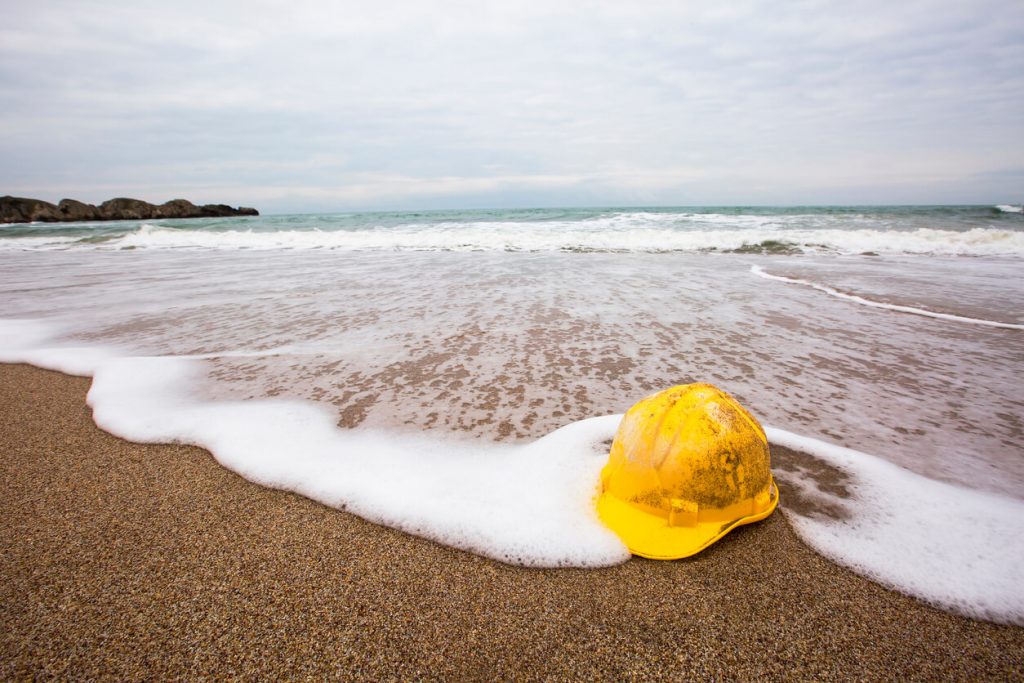 A helmet is a must for kite buggying, as you may be lifted off the ground, so you must make sure you protect your head at all costs in case you hit the ground at speed.
The rest of your gear will probably depend on the surface you're riding on. You may want to consider wearing long-sleeved clothes and trousers or knee and elbow pads, depending on the physicality of your ride.
If you're buggying on a beach, I'd recommend some form of safety eyewear, too. This will protect you from the sun and flying debris like sand and so on.
Luke's kite buggying safety tips
Know your limits – flying kites that are too big for the wind conditions will only end up with you getting hurt.
Go with friends so you can keep an eye on each other.
Always take a mobile phone, so you can contact someone for help should you need it.
Always make sure you have permission to buggy in your chosen location.
Last but certainly not least – make sure you have the relevant insurance to cover both the sport and the location.
Related: Safety For Buggy Pilots
What are the best locations for kite buggying in the UK?
Personally, the place I have visited the most is Mablethorpe, as it's the closest beach to where I live. This is where I learned to kite buggy and continue to push myself.
Besides there, I visited Pembrey Beach in Wales for the first time this year. It's a truly stunning beach with a lovely six-mile-long stretch that you can buggy on, although you have to be part of the Carmarthenshire Land Sailing Club. However, it's definitely worth being a member, as it grants you access to some of the very best beaches in the UK.
Just opposite Pembrey Beach is also Pendine Beach – another fantastic spot for kite buggying.
Although I've not had the chance to visit yet, Hoylake on the Wirral is huge once the tide is out, and the sandbank is massive. It also lets you fly in pretty much any wind direction, which is fantastic.
With its specially-designed vehicles, high speeds and quick reactions, the popularity of kite buggying is rocketing.
But with such an intense sport comes an increased risk of accidents and injuries. At Insure4Sport, we know the importance of being covered. Our specialist kite buggying insurance will protect you from injury and your buggy from damage, loss or theft.
Well, why wouldn't you?
Click the button below to learn more about our kite buggying insurance and get an instant quote today.