Why choose Insure4Sport?
Best Price Guarantee
Build your own policy
Rated 'Excellent' on Trustpilot
FREE Multi-Sports cover
FREE £1m Professional Indemnity with Public Liability
Plus, we won't be beaten on price!
FAQs

How many people can I train in a one to one online session?

For sports and fitness classes in Risk Group A, you can train up to 30 people unless your class has a normal ratio lower than this. Please check your insurance scope to make sure you have the correct ratio.

Can I stream to people who 'Like' my page on social media?

Yes you can, but only if it's in a private group which is made up of your existing clients.

What do I do for new customers who 'Like' my page and want to take part in my private classes?

Any new customers you get must go through the normal onboarding process they would have taken if you took them on as a normal client, e.g. PAR Q form.

Is it only fitness classes I'm covered to teach?

If you coach a different sport, please get in touch with our customer service team to see if we can cover you.
Our 3 quick and easy steps to getting insured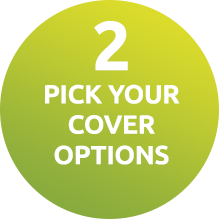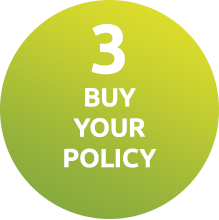 Get an instant quote
Here's why over 62,000 sports people choose Insure4Sport