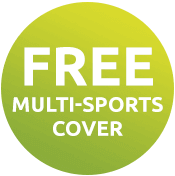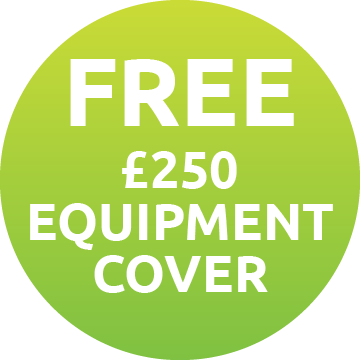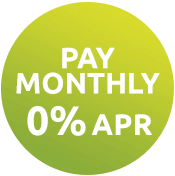 Why choose our specialist swimming insurance?
Swimming can be an incredibly exciting experience, but it definitely comes with its risks. If you earn a living as a swimming instructor, as an amateur sportsman or woman or you're a member of a swimming team, it's so important to have the insurance in place to protect you in case of an accident or injury.
Ready to get a tailored quote?
Why do swimming instructors need insurance?
Whether you teach children, teens or adults, an Insure4Sport specialist swimming instructor policy could protect you from the high costs that could arise if an accident happens during a lesson. We can cover you for possible liability claims, plus we can also cover damage, loss or theft of any equipment you may use whilst teaching. We also offer Personal Accident and Loss of Earnings cover should you injure yourself whilst teaching and be unfit to continue working for a period of time.
Take a look at the following examples of why every swimming instructor should have specialist insurance:
A student damages equipment during a session at a venue you are using.
A specific action you teach is brought into question if a student suffers an injury resulting from your advice or instruction.
You become injured during a session which means you can't work (and earn) for a period of time.
You injure yourself during a session and require physio treatment.
Your sports equipment needed to teach is damaged, lost or stolen.
One of your employees seriously injures themselves during a teaching drill and claims compensation from you.
Why do swimmers need insurance?
Swimming is one of the most popular participation sports in the UK. It's a great way to keep fit, building strength and endurance, but unfortunately swimming injuries are very common. An Insure4Sport swimming insurance policy can give you total peace of mind that if an accident happens, you're covered. We offer Personal Accident and Loss of Earnings cover, which provides compensation if you injure yourself and are unable to work and earn for a period of time.
Take a look at the following examples of why every swimmer should have specialist insurance:
You injure yourself during a session and require physio treatment.
You suffer an injury during a session which means you can't work and earn for a period of time.
Your sports equipment is damaged, lost or stolen.
You accidentally injure another participant during a session or class and they decide to take legal action against you.
Why do swimming teams need insurance?
Whatever kind of swimming team you're a part of, it's so important to have a specialist insurance policy in place to ensure that every member of the team is protected if an accident happens. Our policies can be tailored to suit the needs of your team and you can pick from a range of cover options such as; Public Liability, Professional Indemnity, Personal Accident and Loss of Earnings. We can also cover you in different locations, including the UK, Northern Ireland, Europe and anywhere else in the world.
Take a look at the following examples of why every swimming team and club should have specialist insurance:
You give the go ahead to compete or practice at a facility, a member of an opposing team gets injured and you're held responsible because the facility is deemed to be unfit.
One of the team coaches offers advice which leads to a team member's injury.
A team member receives an injury during a team training session and requires physio treatment.
Whilst travelling to, from or participating in the sport, a team member is injured which prevents them from carrying out normal work duties and therefore they incur a loss of earnings.
Team sports kit or equipment is damaged, lost or stolen.
You employ a physio who injures themselves whilst running to treat an injured team member and they claim compensation from you.
Public Liability Insurance covers you for third party injury or damage to property.
Professional Indemnity Insurance protects you from legal action following advice given.
Provides financial support should you receive an injury whilst carrying out the activity which you are insured and you are unable to work. The maximum benefit period for this cover is 52 weeks. There is an excess of 14 days on this section.
Personal Accident Insurance (sometimes referred to as Sports Accident Insurance) ensures that should an accident occur whilst carrying out the activities for which you are insured you will be entitled to compensation.

insure4sport provides a benefit for Accidental Death, Permanent Disablement, Loss of Limbs and Sight up to £50,000. Plus there is cover in place should you require Physiotherapy or Emergency Dental Treatment. We will also financially compensate you should you require a hospital stay or break a bone.
Provides protection against loss of, theft or damage to your valuable sports equipment should the unthinkable happen. Cover for items less than a year old is on a new for old basis. A Single Article Limit of £2,500 and a £50 excess applies to all claims. Sports equipment excludes bicycles and bicycle accessories. This cover is however available through our bespoke bicycle product "Cycleplan". Please visit www.cycleplan.co.uk for further information.
Employers Liability insurance will enable you to meet the cost of compensation for your employees' injuries or illness whether they are caused on or off site. If you are a business or employee people this is a legal requirement.

If you employee volunteers you should still select the option but leave the wage roll values clear.
Participant to Participant Liability provides cover if one of your participants/players injures another participant/player during a sport where tackles, scrums, mauls, or throws are permitted (e.g. football or MMA). If you're a coach or instructor, and you are deemed liable, then you will be protected.
What is multi-sports cover?
We insure over 200 sports and activities, ranging from football and martial arts to aerial hoop dancing and zumba, and all of them fall into one of five risk groups. If you play or coach more than one sport or activity, and they fall within the same risk group or a lower risk group, then you'll be insured to play or coach them on the same policy at no extra cost. Coaches and instructors must have the necessary qualifications recognised by the UK National Sport Governing Body, or otherwise agreed and recorded by us.Need a bit more information?
View our Insurance Scope
for further details on which risk group your sports fit into.
Independent Reviews
"Heard about insure4sport from fellow fitness teachers and was pleasantly surprised by the ..."

"This was one of the easiest, most convenient and value-for-money purchases that I have eve..."
Sign up for our latest news and offers!
To keep updated on all the latest Insure4Sport offers and any relevant news which might be of interest to you, please complete your details below and we'll keep you posted.
Please fill in all fields below.
Please supply a valid email address.
Thanks for signing up!
You're now subscribed to receive the latest news and offers from Insure4Sport.
Why not like us on Facebook and follow us on Twitter for the latest fitness news, hints and tips!
Incorrect email address. Please check it and try again
We're sorry but our system has experienced an error. Please call our dedicated call center and they will be glad to add you to our newsletter subscriber list