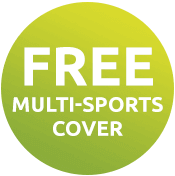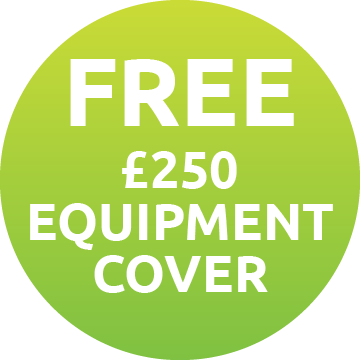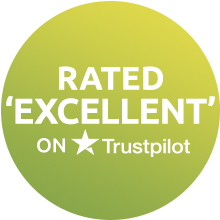 Why do I need pole dancing insurance?
Pole dancing is a physically demanding sport which requires agility, strength and flexibility. As such, one mistimed move could cause a bad accident.
Someone in your care could slip and hurt themselves, blaming you for their injuries and making a compensation claim against you.
Insure4Sport's tailored pole dancing insurance makes sure you're well-protected if this happens, and also provides protection against personal injury and equipment loss, theft and damage.
What does pole dancing insurance cover?
Public Liability cover against injury or property damage:
As you'll know, pole dancing moves have to be executed with pinpoint precision. Not being precise means a participant could land awkwardly and hurt either themselves or someone else, or even damage third party property. In such instances, you could be hit with a costly compensation claim.
Insure4Sport's Public Liability is designed to limit your legal accountability if this happens. So, if a member of the public or your class deems you liable for an injury or damaged property, you will be covered.
Our tailored Public Liability starts at £1 million of cover, which costs £4.87 per month* for instructors and £1.42 a month for participants.
You also get £1 million of Professional Indemnity cover free when you take out Insure4Sport's Public Liability cover, protecting you against claims arising from instructions you've given.

Pole Dancing Coaches Insurance
Get a quick quote

Pole Dancer Insurance
Get a quick quote
Personal Accident cover if you require treatment:
Any sport which involves the speed and elevation of pole dancing can lead to injury. Torn muscles and awkward falls whilst upside down are common, and can leave you facing bills for physiotherapy and potentially losing income.
This is where Personal Accident cover comes in. Our Personal Accident cover reduces the costs associated with physiotherapy or dental treatment, with an additional benefit provided for hospitalisation, broken bones and permanent disablement.
Insure4Sport provides up to £50,000 of Personal Accident cover, with prices starting at just £1.13 per month for both participants and instructors*.
You can also add Loss of Earnings cover from £2.25 per month for both participants and instructors*.
Compensation for equipment repairs and replacements:
Pole dancing doesn't generally require a lot of equipment, but if yours is lost, stolen or damaged, you may not be able to dance or teach. Insure4Sport's Equipment Cover makes sure your equipment can be repaired or replaced with minimal disruption, meaning you're back in action in no time.
We'll cover your equipment against loss, theft or damage for as little as £1.13 a month for £250 worth of equipment.*
If the item is less than one year old - and it was bought new - we'll replace it New-for-Old. We'll make repairs or replacements up to the figure stated in your Insurance Schedule.
Why choose our pole dancing insurance?
Insure4Sport's tailored pole dancing insurance is designed to keep you on the pole, all year round. You can create and buy your policy quickly online, and you'll never pay for more cover than you should with our Lowest Price Guarantee. Get an instant online quote to finalise your cover, and try the most challenging moves without worry.
*Price includes introductory 10% discount and correct as of February 2018.
Public Liability Insurance covers you for third party injury or damage to property.
Professional Indemnity Insurance protects you from legal action following advice given.
Provides financial support should you receive an injury whilst carrying out the activity which you are insured and you are unable to work. The maximum benefit period for this cover is 52 weeks. There is an excess of 14 days on this section.
Personal Accident Insurance (sometimes referred to as Sports Accident Insurance) ensures that should an accident occur whilst carrying out the activities for which you are insured you will be entitled to compensation.

insure4sport provides a benefit for Accidental Death, Permanent Disablement, Loss of Limbs and Sight up to £50,000. Plus there is cover in place should you require Physiotherapy or Emergency Dental Treatment. We will also financially compensate you should you require a hospital stay or break a bone.
Provides protection against loss of, theft or damage to your valuable sports equipment should the unthinkable happen. Cover for items less than a year old is on a new for old basis. A Single Article Limit of £2,500 and a £50 excess applies to all claims. Sports equipment excludes bicycles and bicycle accessories. This cover is however available through our bespoke bicycle product "Cycleplan". Please visit www.cycleplan.co.uk for further information.
Employers Liability insurance will enable you to meet the cost of compensation for your employees' injuries or illness whether they are caused on or off site. If you are a business or employee people this is a legal requirement.

If you employee volunteers you should still select the option but leave the wage roll values clear.
Participant to Participant Liability provides cover if one of your participants/players injures another participant/player during a sport where tackles, scrums, mauls, or throws are permitted (e.g. football or MMA). If you're a coach or instructor, and you are deemed liable, then you will be protected.
FREE
multi-sports cover
for over 200 sports
Get FREE business support and training tips straight to your inbox!
Please fill in all fields below.
Please supply a valid email address.
Please confirm your preferences by selecting from the options below.
Our free email newsletter is bursting at the seams with offers, business advice, guides and tips to help keep you and your business performing at its peak.
Your data is safe with us and you can unsubscribe at any time.
For more information, please see our Privacy policy.
Got it!
We'll be in touch soon