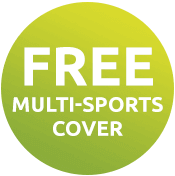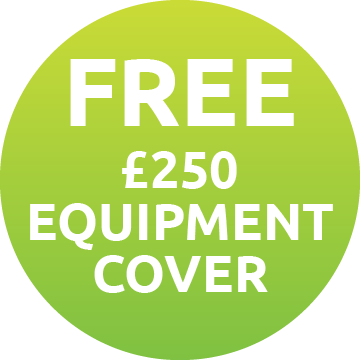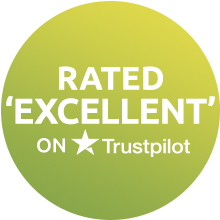 Why do I need canoeing insurance?
Taking on a raging river in a canoe is an exhilarating test of strength, co-ordination and concentration. But canoeing can also cause accidents, which you may be held responsible for.
That's why Insure4Sport offers specialist canoeing insurance, which includes Public Liability and Personal Accident cover. We also offer Equipment Cover if your kit is lost, stolen or damaged.
What does canoeing insurance cover?
Public Liability cover against injury or property damage:
When at the mercy of moving water, instructors and participants need to take the necessary precautions to protect themselves against costly compensation claims.
After all, it only takes a misunderstood instruction or mistimed manoeuvre for someone to injure themselves, damage third party property such as another canoe or boat or hurt another canoer. Or when offloading your canoe, you could inadvertently damage someone else's car.
Third party injury or property damage could be devastating to your business, but Public Liability cover limits your legal accountability if a claim is made against you.
Choose from £1 million to £10 million Public Liability cover, with prices starting from £4.87 a month for coaches and £1.42 for participants.*
Insure4Sport's Public Liability insurance also comes with £1 million free Professional Indemnity cover, protecting you against any claims arising from advice you've given.
Personal Accident cover if you require treatment:
Insure4Sport's Personal Accident covers you for broken bones, dental treatment and physiotherapy for injuries you sustain while canoeing.
Add Personal Accident cover from £10,000 up to £50,000, with prices starting at £1.13 per month for instructors and participants.
You can also add Loss of Earnings cover with Personal Accident to receive up to £750 per week.
Compensation for equipment repairs and replacements:
When you're out on the river, your equipment has to be watertight – and so does your canoeing insurance. Insure4Sport's Equipment Cover protects your canoeing equipment from loss, theft and damage.
Cover your equipment against loss, theft or damage for as little as £1.13 a month for £250 of equipment.*
We'll also cover items which are less than a year old on a New-for-Old basis, (provided they were bought new) up to the figure stated in your Insurance Schedule.
Why choose our canoeing insurance?
Insure4Sports canoeing insurance is tailormade to ensure you stay afloat, come what may. We've made it easy to generate your ideal policy online, and you'll get the right price and peace of mind thanks to our Lowest Price Guarantee. Get an instant online quote here and make sure you never find yourself up the proverbial creek without a paddle.
*Price includes introductory 10% discount and correct as of February 2018.
Public Liability Insurance covers you for third party injury or damage to property.
Professional Indemnity Insurance protects you from legal action following advice given.
Provides financial support should you receive an injury whilst carrying out the activity which you are insured and you are unable to work. The maximum benefit period for this cover is 52 weeks. There is an excess of 14 days on this section.
Personal Accident Insurance (sometimes referred to as Sports Accident Insurance) ensures that should an accident occur whilst carrying out the activities for which you are insured you will be entitled to compensation.

insure4sport provides a benefit for Accidental Death, Permanent Disablement, Loss of Limbs and Sight up to £50,000. Plus there is cover in place should you require Physiotherapy or Emergency Dental Treatment. We will also financially compensate you should you require a hospital stay or break a bone.
Provides protection against loss of, theft or damage to your valuable sports equipment should the unthinkable happen. Cover for items less than a year old is on a new for old basis. A Single Article Limit of £2,500 and a £50 excess applies to all claims. Sports equipment excludes bicycles and bicycle accessories. This cover is however available through our bespoke bicycle product "Cycleplan". Please visit www.cycleplan.co.uk for further information.
Employers Liability insurance will enable you to meet the cost of compensation for your employees' injuries or illness whether they are caused on or off site. If you are a business or employee people this is a legal requirement.

If you employee volunteers you should still select the option but leave the wage roll values clear.
Participant to Participant Liability provides cover if one of your participants/players injures another participant/player during a sport where tackles, scrums, mauls, or throws are permitted (e.g. football or MMA). If you're a coach or instructor, and you are deemed liable, then you will be protected.
FREE
multi-sports cover
for over 200 sports
Get FREE business support and training tips straight to your inbox!
Please fill in all fields below.
Please supply a valid email address.
Please confirm your preferences by selecting from the options below.
Our free email newsletter is bursting at the seams with offers, business advice, guides and tips to help keep you and your business performing at its peak.
Your data is safe with us and you can unsubscribe at any time.
For more information, please see our Privacy policy.
Got it!
We'll be in touch soon