1. Don't take it personally
There are many reasons why a client might decide they no longer want to work with you. While it's possible this could be due to a personality clash, there are in fact a whole host of much more common and practical reasons that could influence their choice. For example, there might have been a change in working hours that includes shift rotas or night time working, a changing financial situation such as moving home or a loss of income, new family commitments could crop up or maybe they just want a change of scenery.
After spending hours building a rapport and brainstorming workout ideas, it can feel like a kick in the teeth to suddenly be rejected by a client. However, personal trainer Julia Willmott (www.juliawillmott.com) explains that it's important to be philosophical about it. "When I first started out in the business, I couldn't help but take it personally when a client decided to leave," Julia admits. "But over the years, I've learnt to be more philosophical about it. It can be a great opportunity to improve your service and do even better with the next client. Rather than take this personally, I'm really happy to have been a part of their journey back to health."
So pick yourself up, dust yourself off and get ready for your next session.

2. Offer something new
A client may decide they want to leave because they have reached the goal they originally set out to achieve with you, so one way to re-engage lost clientele is to offer them a brand new service. Be creative and think of ways you can attract ex-clients without sticking to the original one-to-one format.
Fitness media marketing expert Yvonne Radley advises: "Try creating some upsells like retreats or extreme training in small groups to add a competitive nature, maybe even get a group together to compete in an event. Don't look at getting clients back to continue where they left off, instead help them progress by offering them a different level."
Julia Willmott agrees, explaining that clients who leave her small group Pilates sessions may book onto one-day retreats or workshops instead. She adds: "Keeping them in the loop regarding new ventures is vital."
3. Keep in touch
It's always worth keeping in touch with ex-clients in case their situation changes and they'd like to work with you again in the future, or even refer your services to a friend or family member.  They may start training for an event and want an extra hand with specific drills to help them gain a new PB or maybe a promotion at work gives them the additional income they need to fit in a few gym-based sessions with you. Julia uses emails and Facebook as her main ports of call for linking with current and past clients, maintaining a mailing list so she can easily send out blogs and recipe ideas to give them inspiration.
Celebrity trainer and award-winning author Christianne Wolff (www.thebodyrescueplan.com) agrees: "My ezine is my second biggest tool [after PR], so I always build my audience and write good content." Other tricks to stay in touch include social media posts and Facebook live videos.
"My lapsed clients are on my mailing list and they always get back in touch after a while, even if it's been 10 years! This week, I had three clients get back in touch to train over the summer and it was just as my other clients were all on holiday, so it was perfect," she continues.
4. Be visible
Maintaining an active, public profile that showcases you as an industry expert in your field is a great way of keeping you fresh in the minds of clients who may have otherwise walked away. Christianne ties this in with her marketing strategy, writing for the national press on a weekly or monthly basis as well as distributing leaflets, utilising Facebook ads, providing free webinars and taking on public speaking engagements at events. All this reinforces your image as the go-to trainer in your area, as well as giving you the opportunity to showcase any specialities or niche know-how you have. This gives past clients the chance to get to know you again and see what new skills you may have picked up since you last trained them.
Julia Wilmott has also seen success with this method, explaining: "I also find that keeping a presence in the local press helps, and clients often come back to me having been 'reminded' of my services in a local magazine or paper."
5. Fine-tune your marketing
Having a succinct marketing message in place is vital to reach out and connect with your clients, whether you are looking to attract new members, engage the ones you already have or reconnect with clients of sessions gone by. Having a targeted message that you can relay and have them relate to can help lapsed clients rejoin the fold, as they are reminded what you are all about as a trainer and what you can offer them.
Yvonne Radley states that to be really successful with your marketing, you need to understand your clients inside out. "You have to talk directly to your client and their issues," she emphasises. "Next, you need to highlight the benefits of working with you – how can you help them? And the one most people forget is a plain and simple call to action – click this link to buy now or call me on this number or give me your email address. You have to have a clear path for them to engage with you in some way."
Other strategies you might want to employ include showcasing testimonials that your clients can relate to. Yvonne advises steering clear of using your own physique as an example, as many new clients may find this intimidating rather than motivational.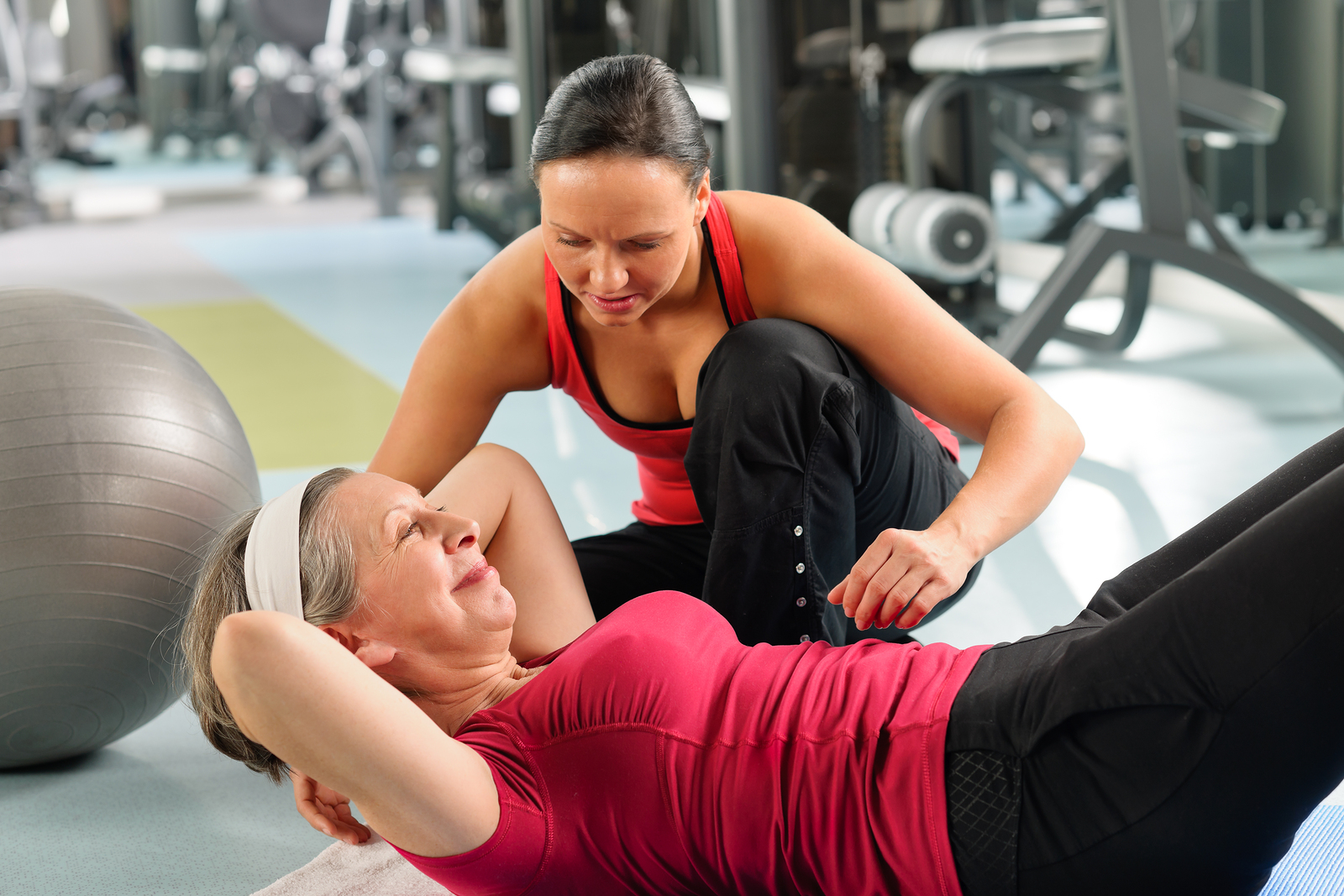 6. Client retention
Client retention is all about keeping your clients happy and delivering on your side of the bargain. Christianne Wolff emphasises that simple etiquette can go a long way. Being on time, not cancelling sessions last minute, having a good energy and being positive, varied training routines and showing them how far they have come since starting their fitness journey are all crucial etiquette extras. "Sometimes I will also make nice gestures like baking some lovely sugar-free cakes or making them a healthy smoothie," she adds.
Yvonne Radley agrees that these distinguishing little extras can make all the difference to make a client happy. "It doesn't have to be grand gestures," she explains. "Lollipops on a hot day, daffodils for all the mums on Mother's Day, nights out, extra workshops, the list is pretty endless. But it's all much cheaper than trying to recruit new people with advertising, whether that's online or offline."
Christianne Wolff adds that it's important to ask how a client is feeling at the beginning of a session so that the workout is tailored to their energy levels. She also throws in meditation and mindset work too, to ensure clients are in a positive frame of mind when they see her.
Interestingly, Christianne also comments that sometimes, you are ready to part ways with a client, and that's fine too. "What's important is that they leave at the right time. We have all clung on to clients for dear life, even if we don't enjoy their company and they suck the life out of us at every session because we would rather do that than find a new client, which is madness."
Julia Willmott, on the other hand, notes that client retention has formed the basis of her personal training business: "Retaining clients means that we can really drill down to what they need and want in terms of their fitness and health, enabling me to give bespoke sessions which are sometimes lacking in the 'one size fits all' nature of larger gym-based classes."
Ramp up your marketing to engage lapsed clients
Interact every day – social media is an easy way to do this, for instance, a Facebook group that includes past and current clients
Sell-in packages – this encourages more of a commitment and an incentive for a client to continue working with you, especially if they have paid upfront
Put together a yearly marketing plan rather than doing your marketing ad hoc – know what you are pushing each month and focus on what you want to say
Use both offline and online methods to engage as many people as possible with your services and personality
Make sure you are protected when running your business with our personal trainer insurance.