With Christmas fast approaching, the last thing you want is your clients losing motivation and not exercising. Given that their food intake is going to be higher than usual, it's important to get them burning off calories before they indulge.
In a spin-off from the classic Christmas carol, we've listed 12 exercises to help them shed those pesky pounds during the festive period.
These are designed to engage as many lower and upper body muscles as possible. They should be performed in one circuit, with 30 seconds' rest between each exercise, although which order you do them in is up to you.
1. Warm-up: High knees (45 seconds)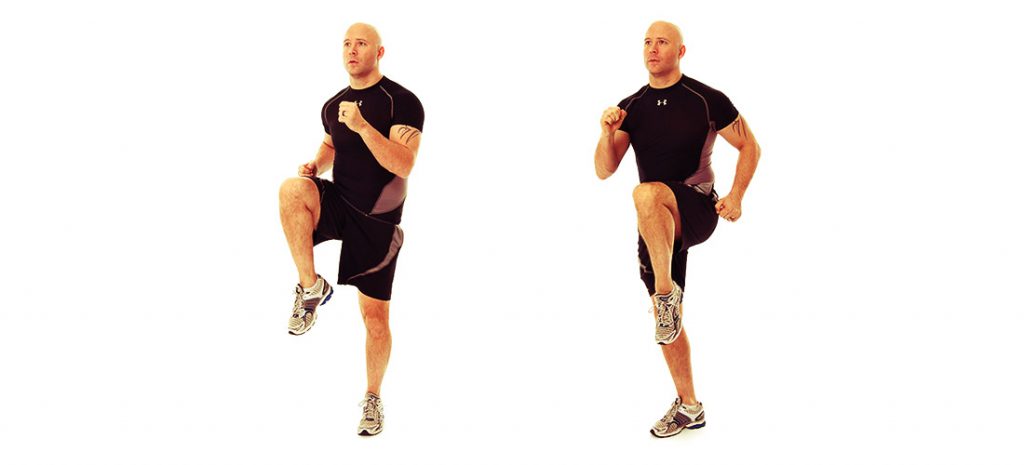 Credit: Workout Trends
Combining a typical running motion with exaggerated knee lifts, this exercise targets the core, upper thighs, buttocks and calves.
So it's ideal if your clients are looking to trim an inch or two of fat before sitting down to their Christmas dinner!
2. Goblets squats (12 reps)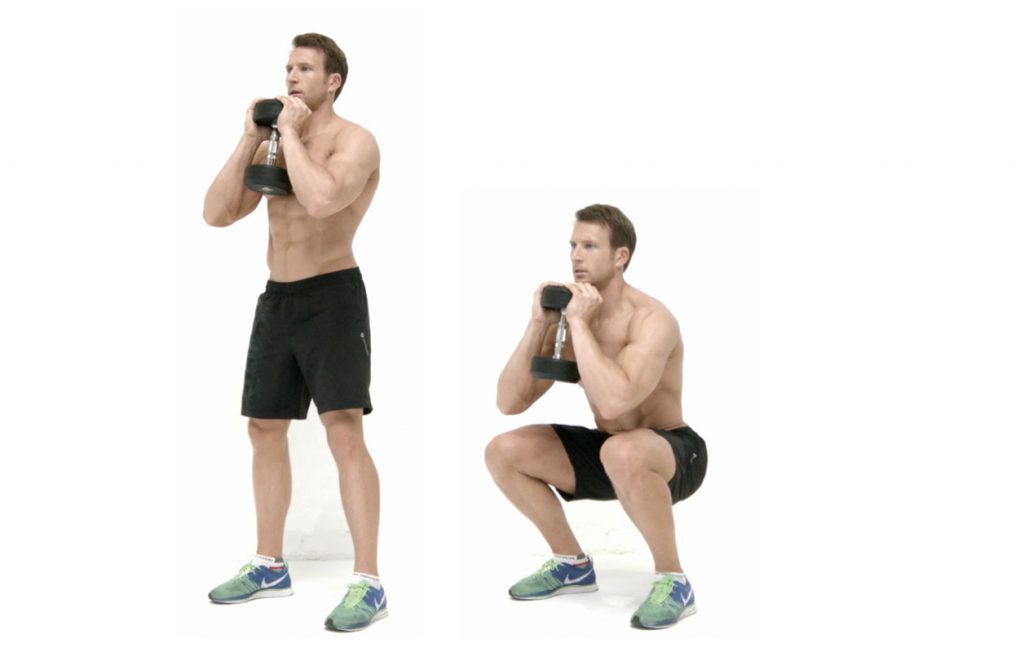 Credit: Men's Health
The great thing about this exercise is that it's easy to perform and is perfect for building lower body strength. If your clients experience back pain when squatting, this exercise is easier on the spine, as the goblet position shifts the load to the front of their core.
So, if they're suffering from a Boxing Day hangover and are weary of over-exerting themselves, they could do a few of these and be as right as rain!
3. Plank (45 seconds)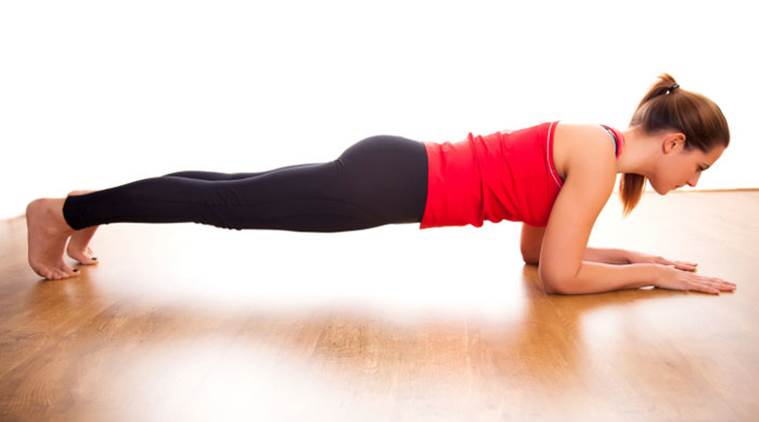 Credit: Greatist
Like the goblet squat, this exercise is easy to learn and perform. It's one of the best core conditioning exercises out there, because it works all the major muscle groups including the transverse abdominus, the rectus abdominus, the external oblique muscle, and the glutes.
If your clients are looking to tone their belly and hide all evidence of the Christmas pudding they consumed, this is the exercise for them.
4. Push ups (15 reps)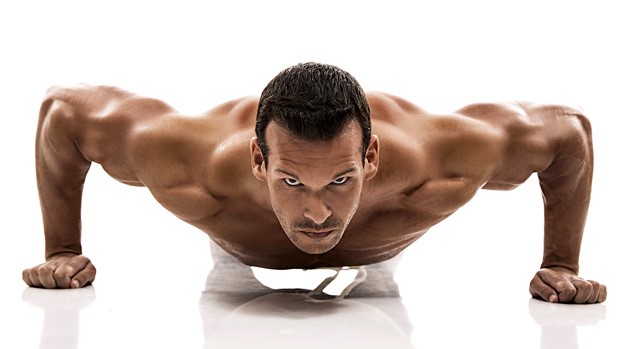 Credit: NashSport
The press up is an old favourite in the fitness world – and you can see why. Not only do they work most major muscle groups, they significantly improve upper body strength and definition, particularly in the arms, chest, back and shoulders.
While it may not be top of your clients' priority list the night after a Christmas party, relaying these benefits to them may just get them over the line and through the pain barrier!
5. Narrow push ups (10 reps)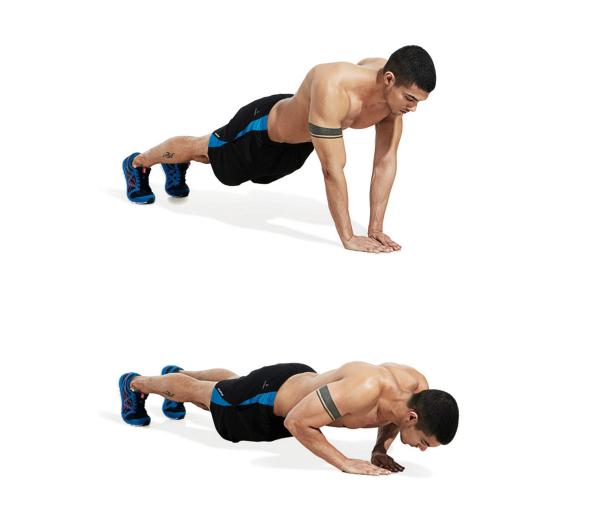 Credit: Lose Yo'self (WordPress)
If performing wide grip push-ups with those extra pounds of Christmas weight wasn't difficult enough, we've included narrow push-ups too! With this variation in hand position, your clients will achieve balanced upper body strength and can target muscles such as the triceps.
When they consistently come out on top in the Christmas cracker tug of war, they'll have you to thank for giving them two forms of push-ups. We've lessened the reps, though, as you don't want them burning out like an overcooked turkey…
6. Deadlifts (10 reps)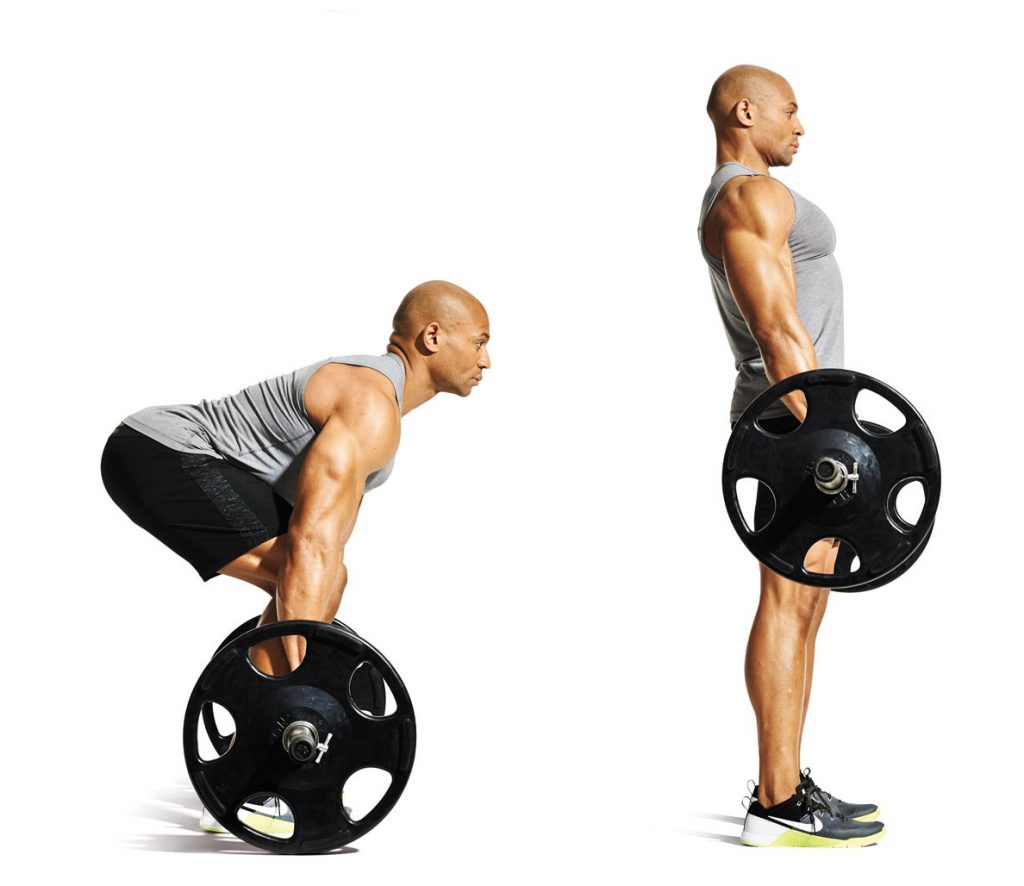 Credit: Mens Fitness
Deadlifts are often associated with strongman competitions on TV – but they're essential for anyone wanting to work their lower and upper body. Deadlifting triggers the body's growth hormone, which is responsible for bone strength, muscle growth and fat loss.
(Disclaimer: We can't guarantee that your clients will look like the man above by deadlifting, but with the right technique and hard work, they might get close one day!)
7. Burpees (10 reps)
Credit: Well Built Style
Burpees are like marmite – you either love or hate them – but they have their merits. Research shows that burpees burn up to 50% more fat than moderate exercising, while they also improve balance and co-ordination.
As with the close grip push-ups, we wouldn't recommend going too overboard on the repetitions, though, due to the intensity of this exercise.
8. Mountain climbers (30 seconds)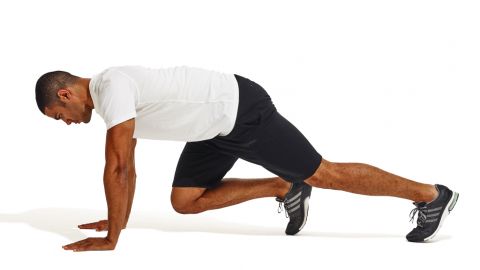 Credit: Coach Mag
For people who are new to this exercise, it can feel like they've got a mountain to climb physically and mentally – but once they get the hang of mountain climbers, they'll wonder how they ever got through Christmas without them.
The steady running motion primarily targets the glutes, quadriceps and hamstrings, as well as the back, hips and abs. The chest and shoulders also get in on the act, making this an ideal exercise for developing balance, power and agility.
9. Walking lunges (20 reps)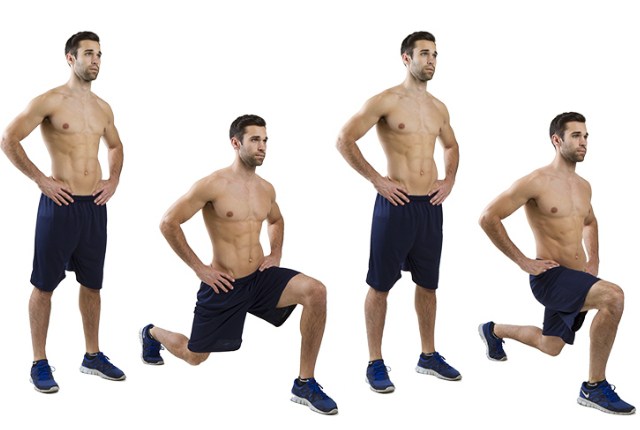 Credit: BodyBuilding eStore
Much like mountain climbers, walking lunges put considerable tension on the leg and thigh muscles. However, with a bit of practice, doing these will be like walking in the air (sorry… we promise no more Christmas puns).
As walking lunges also target the so-called 'ignored' muscle groups, they help achieve a symmetrically toned body. Santa bodies, be gone!
10. Bear crawls (30 seconds)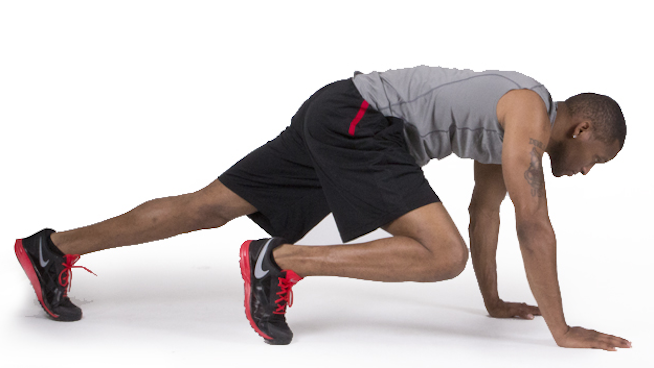 Credit: Stack.com
In homage to the Marks and Spencer Christmas advert featuring Paddington Bear, we thought we'd include bear crawls as one of our exercises. Ok, not just because of that advert, but because of the challenge of keeping your core stable and your knees off the ground.
Including these in your clients' workout will help them get the toned arms, if defined shoulders and a firm chest is what they're after this Christmas.
11. Leg raises (20 reps)
Credit: Transformation Inc
This is arguably the best exercise for stomach toning as it's more effective at working the abs and obliques than traditional crunches. As such, it's perfect for helping your clients enjoy a guilt-free Christmas.
Performing 20 of these can be a struggle at first (and that's coming from personal experience!), so when instructing anyone who is new to this exercise, it's probably best to recommend that they bend their knees while raising their legs.
12. Skipping (2 minutes)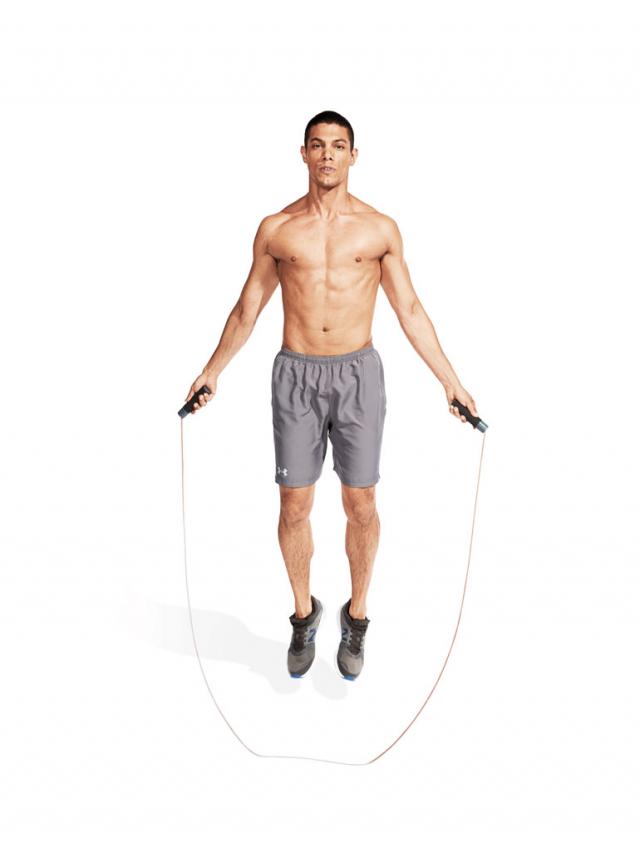 Credit: Men's Fitness
So here we are – the 12th and final exercise. As you'll know, skipping isn't just something you do in the school playground, it's a great way of sculpting the upper-body and is a staple part of any HIIT workout. Did you know it's also good for the brain, due to its unique combination of intense mental and physical demands?
A couple of minutes of skipping to finish their workout and your clients will be ready to take on the stuffing and pigs in blankets, safe in the knowledge that they've burnt off some serious calories!
If you're demonstrating any of these exercises, you're always at risk of someone making a claim against you for injuries. That's why you need specialist personal trainer insurance.
At Insure4Sport, we've created personal trainer insurance which is easy to buy, simple to understand and excellent value. Get an instant online quote with us today and find out how affordable peace of mind can be.